Customer feedback has emerged as a key driver of long-term growth. Today's businesses seize any opportunity to speak with or learn about their customers. Businesses spend millions of dollars establishing feedback channels such as reviews, feedback tools, emails, feedback surveys, and website analytics.
And with good reason. You can't succeed unless you listen to your customers. How do you know if what you're doing is right or wrong? How do you know how your customers are reacting? Customer feedback is indeed your company's compass.
Even if you request feedback, there is no guarantee that you'll receive it. It can be difficult, especially when your company is trying to improve.
If you want customers to provide Product Feedback, it's a common practice only to ask questions that will help you meet your goals. For example, if you're going to improve your CSAT (customer satisfaction), ask open-ended questions that will help you better understand your customer journey, and where you can focus on making improvements.
But keep in mind that there is no one-size-fits-all strategy for gathering information from your users. Different situations require different approaches to gathering customer feedback.
This article covers everything from the value and importance of website feedback to how to collect website feedback, and how to use what you learn to create a better customer experience, whether that involves making changes to your contact center operations or offering better communication to customers.
Measure Product Feedback & User Insights 💻
With Product Feedback Surveys, understand what users need and learn ways to delight your customers.
The value of website feedback
Why gather user feedback when web analytics technologies like Session Recordings, Heatmaps, and good old-fashioned Google Analytics can show you what people do?
Because you need more knowledge on the website visitors to comprehend the situation entirely.
What would you do, for example, if you had just launched a virtual training on data analysis landing page, and noticed a significant drop-off on your booking page?
Analytics tools, such as a popup creator with smart analytics, can tell you what your users are doing (e.g., 85% leave before completing the booking form), but only website feedback tools can tell you why (e.g., the high price is freaking them out).
Why is customer feedback important?
Customer feedback is vital because it is the leading resource for your company's future growth. Many businesses are content to walk the path they have paved without their customers' input. Some even believe that the customer adds no value to the conversation and that they know what is best.
This is, of course, the wrong way to do business and could be fatal for any company looking to grow, and retain customers.
Regardless of what type of product you sell, whether it's hosted phone systems or online courses in data processing that include things such as a Databricks article about Hadoop software, it's vital that you collect customer feedback to find out what could be improved about your products and services.
Though cultivating a feedback-driven culture takes time, it can benefit your team, clients, and your company in the long run.
Ways to collect customer feedback
Before you begin attaching web forms to your website for collecting client feedback, you need to determine why you're doing it. Identifying your targeted goals and articulating the procedure for achieving them establishes the foundation for a valuable investment of your time — and your customers' time.
Your input may not benefit anybody if it lacks a clear goal. For example, your goal may be to collect customer feedback as part of your agile testing process. Here are seven efficient strategies for gathering customer feedback.
1. Customer feedback surveys
After you've met with key stakeholders, and discussed your plans, you'll need to design your survey. Creating a helpful customer survey may be more complicated than you think.
There are a vast number of questions you could ask customers. The good news is that you can choose between short-slider customer surveys on your site (which help you target key challenges) or longer, typical surveys.
If you want customers to complete a survey, only ask questions that will help you meet your objectives. For example, if you're trying to be the best contract generator company, ask open-ended questions to help you better understand your customer journey, and where you can focus on improving.
If done correctly, launching effective customer surveys with a solid feedback strategy can help your company make the right business decisions at the right time.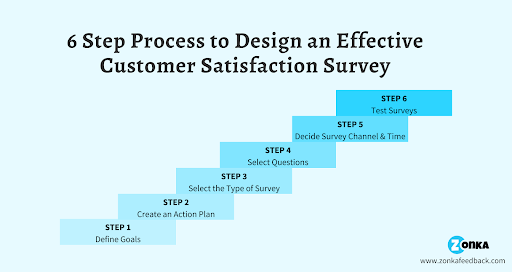 2. Feedback on-site/in-app
As you may have discovered, not all input is "useful."
Some feedback is unclear and incorrect, which most likely represents the consumers' understanding of your product. Some feedback is harsh, yet it fails to identify the specific problem.
The best feedback comes from clients when they are using your product. Consider it like going on a playground date with your beloved. You'd probably swing next to each other, laugh at the same things, and share some fun moments together.
But if you were just talking about the date with your friends a week later over a bottle of wine, they might not understand why you're having a particular reaction or moved by something that happened on the date. It's not just the same.
Encourage your customers to provide feedback right away. This will vastly improve the usefulness, and accuracy of the feedback. Also, ensure you enforce a customer feedback solution within your product, and make it easy for your users to leave feedback when they encounter problems or difficulties.
3. Use community forums, discussion groups & suggestion boards
Users and customers are represented in community forums and discussion groups. As a result, they are the most targeted points to dig for valuable feedback. They allow users to raise queries, leave recommendations, ask questions, upvote comments, and so on.
For example, suppose users have been complaining about a communication platform. In that case, you can use the forums as a helpline to provide the necessary answers to the users, like suggesting an effective enterprise communications solution. This helps you position yourself, and your brand as an expert in your niche.
Similarly, suggestion boards also work by assisting you in discovering the most popular suggestions, and ideas among customers. You can then experiment with new ideas to improve your company.
4. Review their social media comments
Some customers are hesitant to communicate directly with companies. Instead, they'd instead ask their peers questions or express their ideas through social media comments on each other's profiles or company pages. Listen in on discussions about your brand to gain more customer feedback, even if you are not the direct recipient of the message. There are more ways to use social media to your advantage than just looking to increase your Instagram reach.
Simply listening to what others are saying about your brand may help you uncover intriguing insights about the questions, worries, or misunderstandings they have about your product. While particular product marketing may seem clear to you, it may not be to the ordinary customer.
5. Establish clear expectations.
Customers may fail to provide critical feedback because they believe no one cares. Is it any surprise that most businesses never hear from dissatisfied customers? Many of those same customers might be willing to leave feedback if they knew they'd hear back — and when they could expect it.
Consider including a short sentence in your emails informing recipients of how soon they can expect to hear from you. "We'll get back to you within X hours/days," for example, will go a long way toward setting expectations, and building trust with your community.
After you've received those responses, offer to call users, and walk them through the process of resolving their complaints.
For example, suppose your app crashed, and you successfully fixed it after listening to their feedback. In that case, you'd be surprised how many customers will Google "how do you rate an app" just to leave a lovely review, and express their gratitude.
6. Put a feedback widget on your website
Something as simple as including a feedback widget on your website, mobile app, or digital product can go a long way. If cleverly placed, asks the right question, and is easily visible, it can help you improve your customer experience, and, ultimately, your product changelog.
Similarly, feedback widgets help you organize, and prioritize your support workflow. Urgent inquiries can be handled and followed up on more quickly, and similar feedback can be grouped to help you see the big picture.
7. Gather live chat data
Using a live chat function on a company's website is one of the most acceptable methods to collect customer feedback. It's an easy, and inexpensive approach to obtaining genuine client feedback. This also aids in determining the issue or difficulty that a potential consumer is experiencing so that the company can answer all queries, and overcome objections in its marketing text. You can also incorporate a conversational ai chatbot to collect data for you.
8. Have face-to-face conversations with customers
In this day and age, we rely far too heavily on online surveys for feedback. When you interact face-to-face with your consumers, you will receive critical feedback. Even though the sample set is tiny, you will learn a lot. More than 90% of communication is nonverbal—how much more can you learn without speaking a single word? Even in e-commerce, technology, or online enterprises, the capacity to rehumanize things is vital.
9. Make It simple to provide feedback
You can't make things complex if you want feedback from your clients. Keep your questions brief and basic, and avoid making your surveys overly long. Respondent fatigue occurs when survey participants grow tired of the survey work, and the quality of their responses suffers as a result. So, keep your client feedback surveys brief by asking only the most critical questions in order to encourage good reviews and testimonials.
What to Do With Customer Feedback
When you begin to examine feedback, you will realize its true value. You will most likely miss insights if you do not study your feedback, and your efforts will be in vain.
Regardless of how you slice it, gathering customer feedback also helps measure customer satisfaction. Knowing how to measure customer satisfaction effectively isn't as complex as it appears, as long as your team outlines the actions you'll take after gathering and analyzing feedback.
Consider your most important objectives and begin with one clear, uncomplicated approach for gathering client feedback before moving on to more advanced strategies like usability testing and analytics.