We live in an age where we almost cannot live without the Internet, but ever so often it happens that we're at an area of bad connectivity or the WiFi doesn't work and your page doesn't load. Imagine the same thing happening when your customer is filling out a feedback form on Customer Feedback App in your restaurant, or a lead giving you their information at an event using a Lead Capture Tool. What do you do?
You pick an Offline Survey App :) An Offline Survey App is essentially a feedback and survey app for iPads and Android tablets that works without WiFi. That means you can run Offline Surveys and take feedback even when internet connectivity is down. So with an feedback app like this, you can take feedback and sync them later anytime!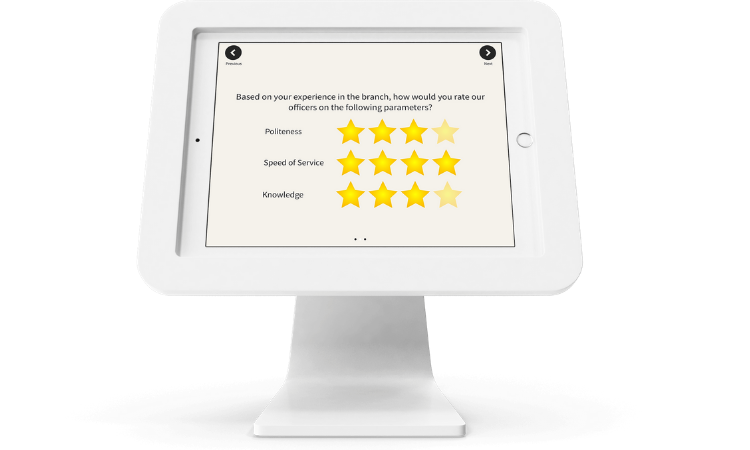 There are a lot of benefits of using an Offline Survey App. If you are in remote areas where there is no internet, which happens so often during market research or if you are at an area with massive connectivity issues (happens at all exhibitions and events!) or you just have patchy Internet, you can use an Offline Survey App to get feedback or capture data from your customers and leads.
How an Offline Survey App works?
An Offline Survey App can work for you and stores feedback for several weeks. Let's review how it works:
Download your Surveys & Feedback Forms: While you have Internet, download your Offline Survey App on your device (iPad, iPhone, Android Tablet or Smartphone). Once done, log into your account and your surveys will download automatically.
Start taking feedback: Once your surveys have downloaded, you can forget about the Internet and start capturing feedback and responses on your tablets.
Store responses and feedbacks for weeks: Offline Survey Apps can store feedback for weeks togethers. Even if you do not get WiFi or any other source of internet connectivity for weeks, the feedback remains in the tablet feedback app only.
Automatically sync once connected to WiFi: Whenever you connect your device with internet, the Offline Survey App will automatically start syncing all your survey data. You do not need to do any manual setups to get it started, it will automatically do so as soon as it gets internet connectivity.
View Detailed Feedback Reports: An effective Offline Feedback App not only enables you to capture feedback offline, but also provides you detailed feedback reports to view in real-time.
In this way, Offline Survey App helps you to collect feedback and do surveys anytime anywhere, even without an internet connectivity.
Learn more about the Offline Survey App