The functionality of the Email Survey depends on the method you choose to send your email survey to the customers. There are 3 different ways you can send a survey through email:
3 Ways in Which Email Survey Works
Button Survey
Embedded Survey
Hyperlink Text
Button Survey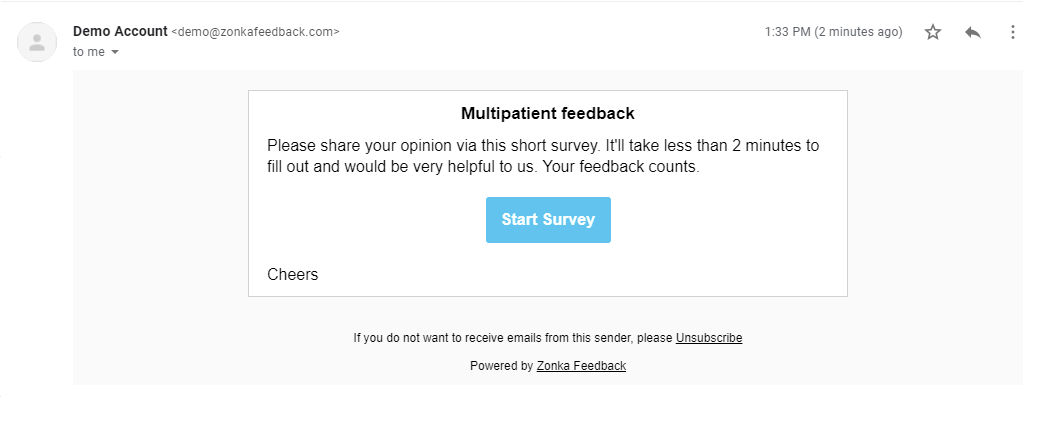 In this survey method you can link your survey on the button. When your respondents click on the button it redirect them to the survey page. Nowadays, button survey is the default setting available in every Email Survey Platform.
Embedded Survey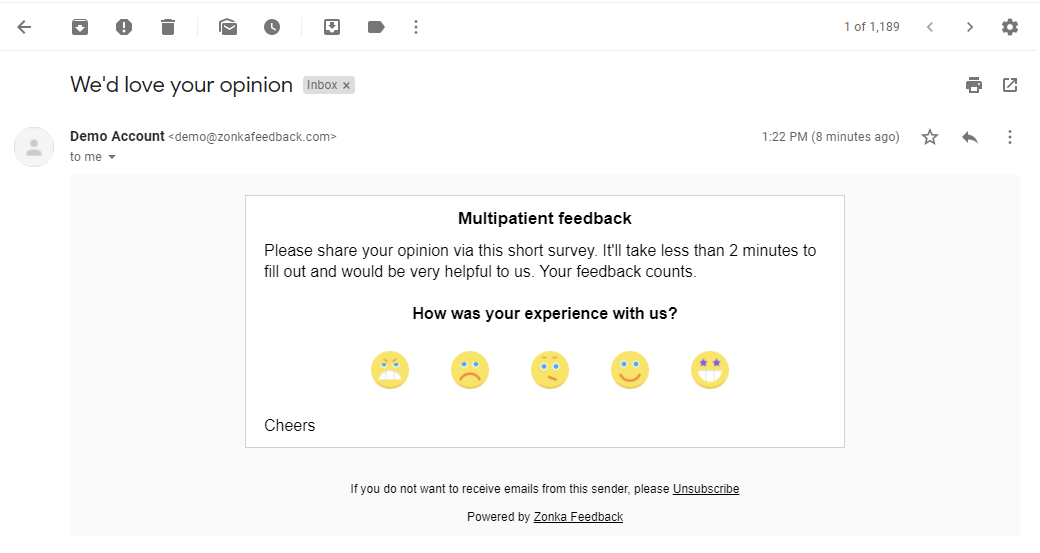 In this customized option you can embed your specific first survey question in the email itself and the respondent can answer the questions directly in the email body. Embedded Survey method helps you to cut down mess of clicking on a link, waiting for the page to load and then filling survey. This in turn increases survey response rates significantly.
Hyperlink Text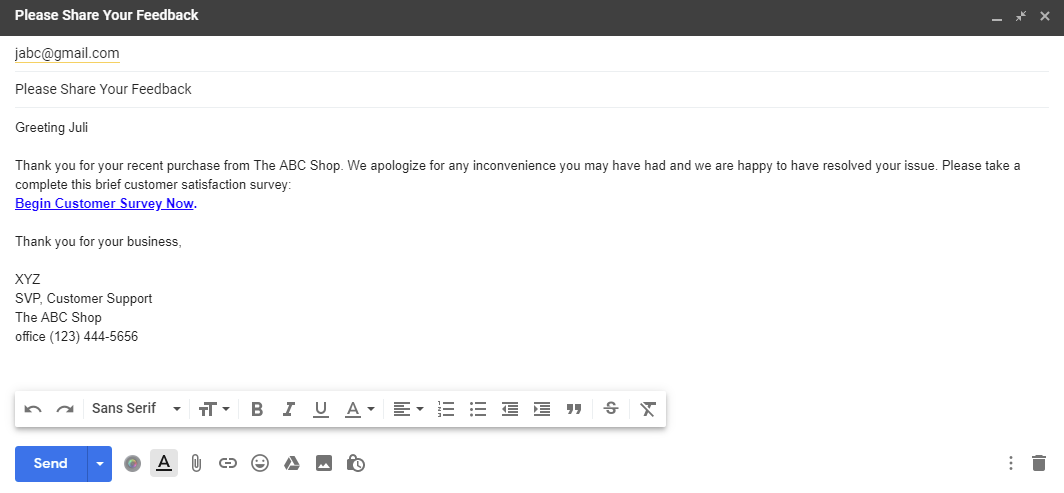 This is the most common method to conduct survey over email. Here in this, you can hyperlink a suitable text or any call-to-action like "Take the survey" or "Share your feedback" to your survey URL. Further, this link launches a survey in your respondents' web browser.