The ultimate goal of conducting an email survey is to get customers to respond to your surveys. It might seem futile if the customers do not share their feedback with your organization or ignore the request.
There are multiple hurdles that stand between your email survey and customer response. Here, we'll discuss some useful strategies to increase and optimize your email surveys better to drive maximum responses:
Best Practices to Maximize Email Response Rate
Keep Your Email Survey Short and Simple
Embed Survey Questions into Emails
Write catchy Subject Lines
Add Sense of Urgency in Your Survey
Optimize Your Survey Emails For Mobile Devices
Integrate Your Email Surveys with the CRM Platforms
Motivate Your Respondents
1. Keep Your Email Survey Simple & Short
Make sure that you are surveying to interact with customers, to know their feedback, not to impress them. So, keep the content of your survey in a simple language that can be easily understood by the respondents. Avoid using complex words, jargon, or technical terms in your survey. Don't tempt to make your survey long by throwing unnecessary questions because long survey seems pointless to respondents.
2. Embed Survey Questions into Email
If you are struggling to get a better email response then you need to first understand the difference between opening email and opening survey. If your respondents are opening your email it is not necessary that they'll fill your survey. Usually, respondents avoid the mess of opening the survey in the other browser and then filling it. As a result, either they ignore the email or spam it. So, in this scenario, you can think to embed the survey question directly into the email. With the embedded surveys, respondents can answer the first question from within the email itself. This improves the survey response rate significantly.
3. Write Catchy Email Survey Subject Lines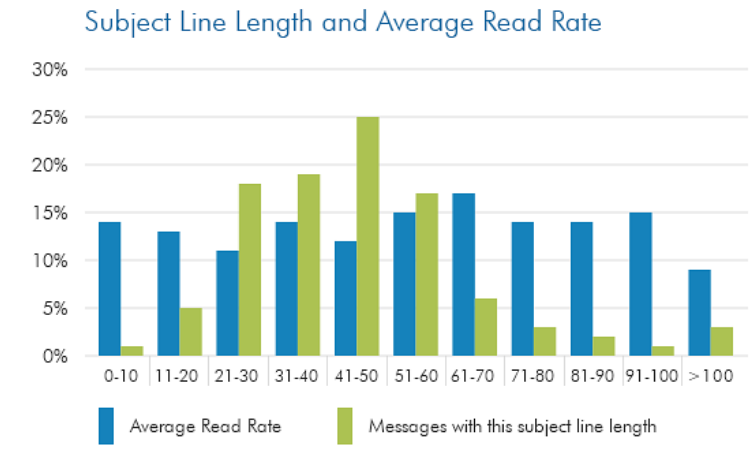 Compelling Email Subject Lines can successfully ignite the level of curiosity among the recipients and entice them to open the email. According to chadwick martin bailey , 47% of email recipients decide whether to open an email or not based on a subject line alone. Make your email survey subject line personalized that triggers empathy among your respondents. This profound sense of emotion in a survey environment can yield higher quality responses.
4. Add Sense of Urgency in Your Survey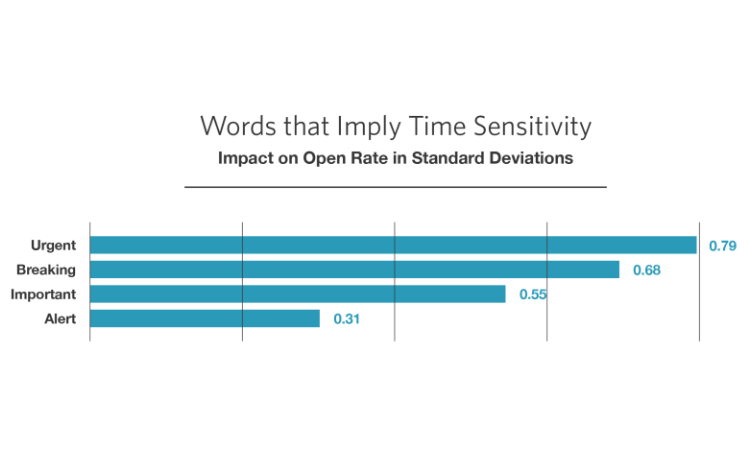 Potential respondents start the survey but do not complete it because it is extremely time-consuming/boring. At this point, respondents start losing interest among surveys. To avoid this issue, set clear expectations regarding time in advance and communicate the approx time that might be required to complete the survey. Your respondents might not respond quickly to your survey until and unless you don't tell them about time constraints.
5. Optimize Your Survey Emails For Mobile Devices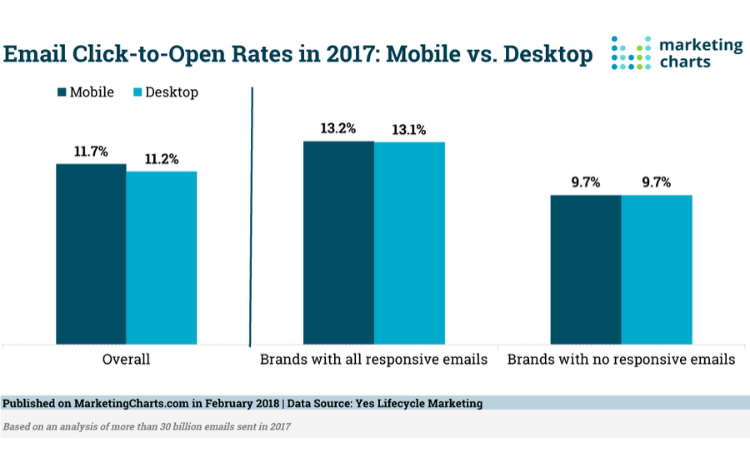 According to Litmus, Over half of all emails are opened on mobile devices these days. As your recipients will likely launch your survey on their phones and tablets, So, you need to optimize your email survey for mobile devices to improve the survey experience of your recipients.
6. Integrate Your Email Surveys With CRM Platforms
It is advisable to integrate your email surveys with other leading CRM platforms like Salesforce. When you connect your survey to CRM platforms, it allows you to support customers and consolidate customer data in one place. This integration enables you to distribute, analyze, and act on surveys' results based on the customer data.
7. Motivate Your Respondents
The incentive is one of the foolproof ways to maximize your survey response. Incentives don't necessarily have to be huge but can be in the form of gift vouchers, redeemable credit points, loyalty benefits that on your product and service. Thus, incentives also contribute to enhancing your customer experience.
Swiggy: How Incentives Help Them to Enhance CX
Say, a customer had bad food experience and voiced his feedback to Swiggy. To improve his customer experience, the Customer Relations Manager of Swiggy will lure you back with an incentive such as free dessert or free credits to your Swiggy account. This gesture cannot only bring back your customer to your shop but also creates a stronger and long-term customer relationship.