As we all know that Net Promoter Score provides a reliable and authentic benchmark to measure customer loyalty and satisfaction. But the significance of the NPS data is zero, until and unless it is not being converted into a proactive and the customer-driven approach. Net Promoter Score data has a great correlation with your business growth than other customer feedback metrics.
The Net Promoter Score questions play a crucial role in tracking your NPS data. The 3 main NPS questions that can help you to understand your audience and track their willingness of recommendation to convert them to the promoters.
To track your Net Promoter Score, always consider both closed-ended and open-ended questions. Here are the top 3 questions that can help you to track your NPS data.
"How likely are you to recommend this product/company to a friend or colleague on a scale from 0 to 10?" (the standard NPS question)
"What's the main reason for your score?"
"What could we do better?"
Tracking Answers for Closed-Ended NPS Questions
A closed-ended question refers to a question which provides the customers some predefined choices of answers to choose from which may be in the form of options like Yes or No, ratings from 0 to 10, opinions from Strongly Agree to Strongly Disagree or a range of options depending upon the context of the question. Basically, the customer is not free to write his opinion in his own words and can choose one or multiple options among the provided choices.
A great way to start with the Net Promoter Score Survey is to simply use the regular question - How likely are you to recommend our company to your friends and colleagues? This classic Net Promoter Score question is designed to ask customers about their satisfaction and rating for your company and brand and gives you a great general overview of what your customers think about your company.
The NPS data collected through the survey helps you look at trends over the course of a set period of time.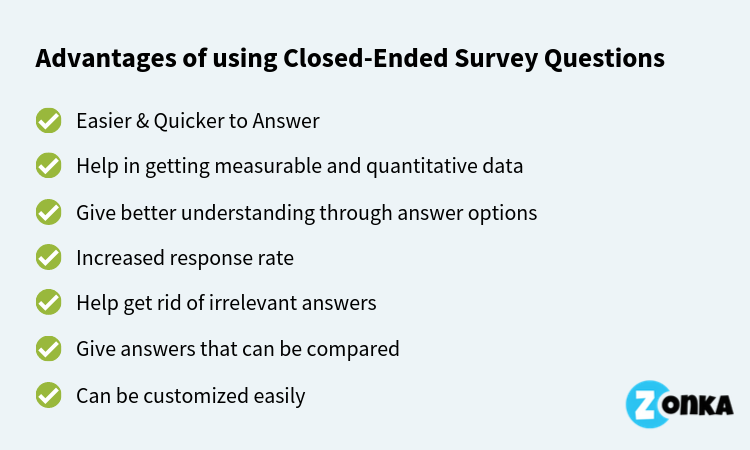 Tracking Answers for Open-Ended (Follow Up) NPS Questions
An open-ended question refers to a question in which options are not provided to your customers to choose their answers. Rather, it is informative in nature and enables your customers to express their viewpoints through freestyle answers which may be in the form of sentences, records, and stories.
While the NPS question does give you a lot of information like identification of promoters, passives, and detractors, using a follow-up question in addition to the NPS is a great way to know the reasoning behind the score. This reasoning gives you more actionable data to determine what is working and what is not working in your company.
The Open-Ended (Follow Up) questions can be used in multiple ways. For example, some people tend to only display the follow-up questions to detractors and passives, and not the promoters, while others show the follow-up question to all. Some surveys can also be designed to show different questions to detractors and passives and a different one to promoters, based on survey logic.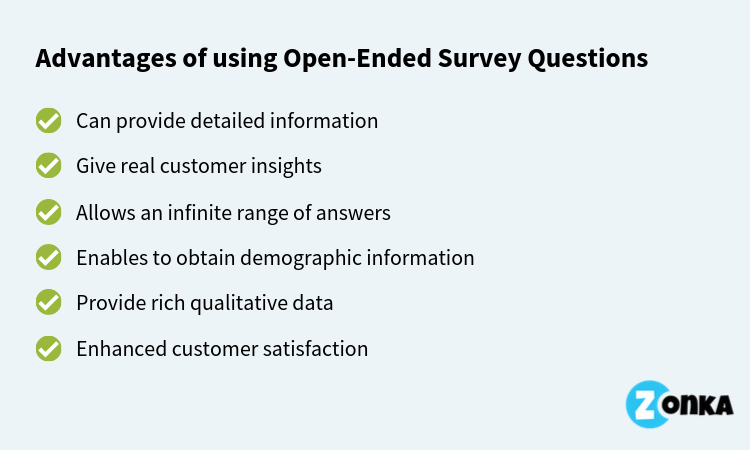 Furthermore, the Net Promoter Score can help you track your business growth and compare yourself against industry benchmarks. NPS score analysis helps you to segregate quantitative and qualitative customers' feedback. This helps you to understand your customers deeply and uncover the obstacles related to loyalty and engagement.