Auto Tagging Surveys
To manage the auto-tagging setting follow the given steps:
Select Surveys from Setup drop-down menu.
Click on Add new survey if you want to manage the auto tagging settings for a new survey or select the survey from the list view for which you want to manage the auto tagging settings.
Click the Settings from the top right corner.
Click on the Tags icon from the settings box flashed on the screen.
Edit/ manage the Auto tagging settings as per your requirements from here.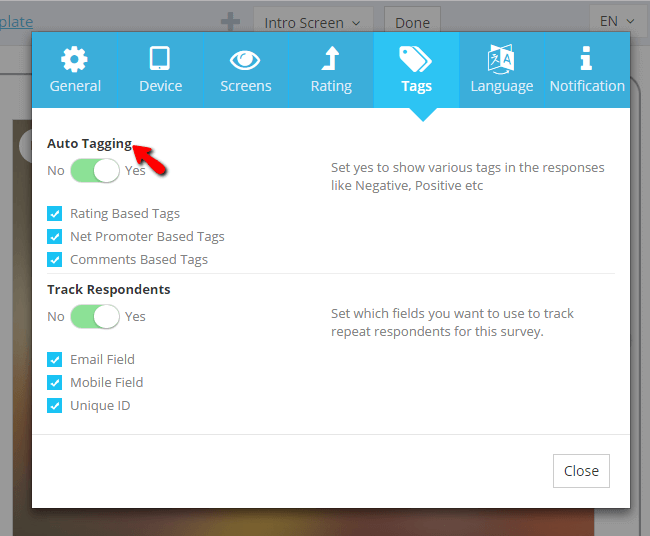 Managing Auto Tagging
Following settings can be managed from the Auto tagging settings:
Auto Tagging
Choose if you would like to show various tags with the responses in the Response Inbox like Negative, Positive, etc. You can choose Auto tagging option for Rating Based Tags, Net Promoter Based Tags and Comments Based Tags. Set the slider to yes to show various tags in the responses like Negative, Positive etc or set it to no if you want to enable auto-tagging.
Track Respondents
Visit here for details on Respondent Tracking.