Date Comparison
This feature essentially helps the users to compare the report results between any two time periods. This will be helpful for monthly comparisons, weekly comparisons or even day-wise comparisons.
In order to compare reports by date, follow these steps:
Click on the Reports drop-down from the top menu on the dashboard.
Choose the type of report you want to compare from the drop-down.
Click on the date option and from the drop-down choose the dates from the calendar to compare.
Click Apply to view the comparative reports.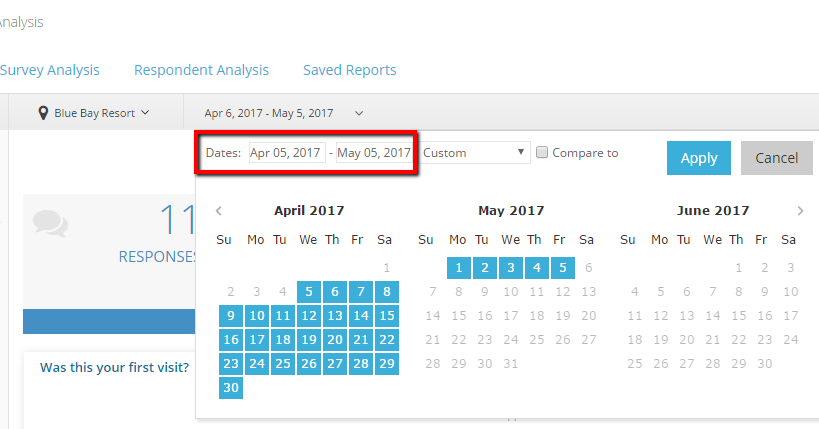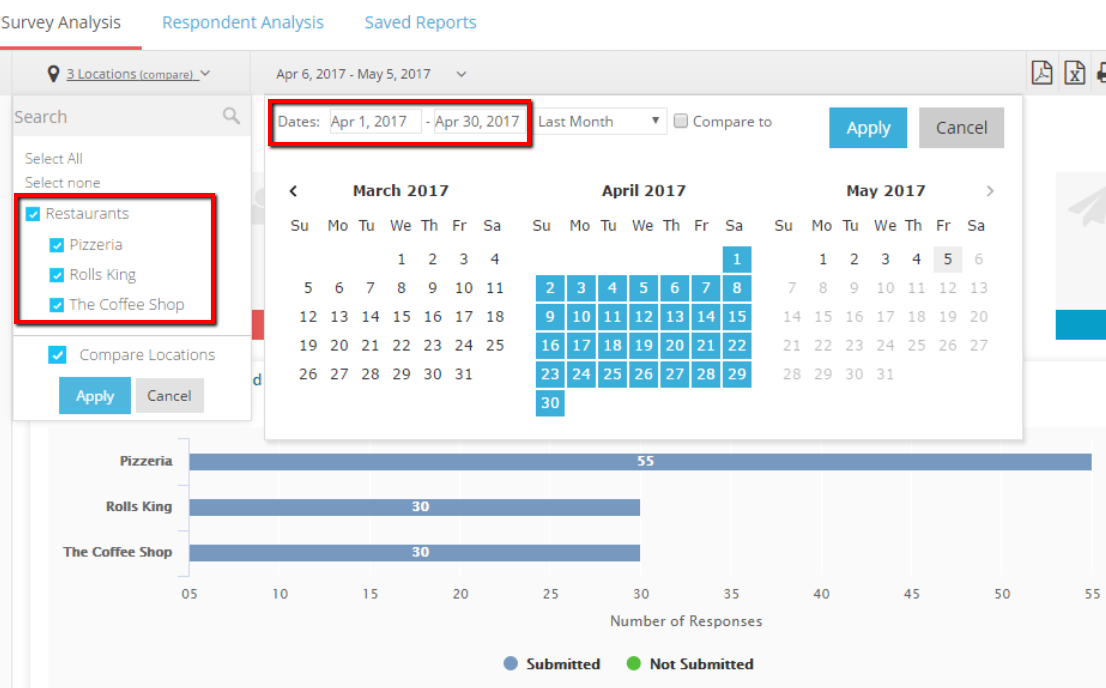 Date comparison and location comparison reports can be combined with multiple location accounts to see data across two-time frames for multiple locations. For example (refer to image above). Three restaurant locations (Pizzeria, Rolls King, and The Coffee Shop) have been compared to each other for the month of April based on the Submitted Vs Not submitted responses.