Exporting Responses
The responses data can be directly exported into an excel sheet from the Response Inbox. In this way, the response data becomes very handy and easily accessible.
To export responses follow these steps:
Click on Responses from the top menu to access the Response Inbox.
Click on Export to Excel button present on the extreme top right corner of the responses window.
A pop-up will appear with following options: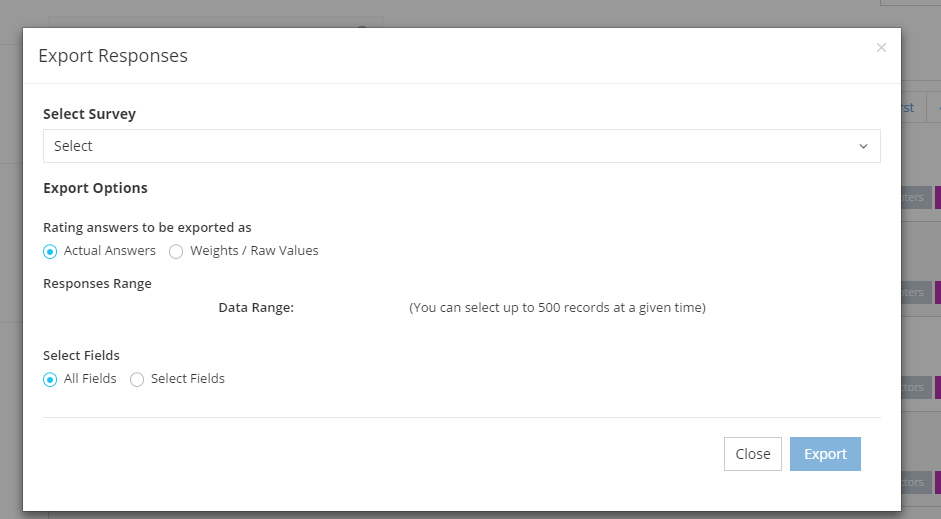 Select Survey
Select for which survey you want to export the response data.
Export Options
Choose whether Rating answers are to be exported as actual answers or Weights/Raw values.
Select Fields
Choose if you want to export the data for all the fields or selected fields. If you choose selected fields, select the checkboxes of the field names you want to export the data for and then click Update.