Managing Locations
You can manage locations by the help of filters that help you segregate the locations as per your needs. In order to manage the locations on the Zonka Web Panel, follow these steps:
Click Setup on the dashboard.
From the drop-down menu choose Locations.
Manage the locations from this screen through given filters like Status and Group. By the help of these filters, you can filter out the Locations with Active/Inactive surveys and on the basis of groups assigned to them.
Filter location by survey status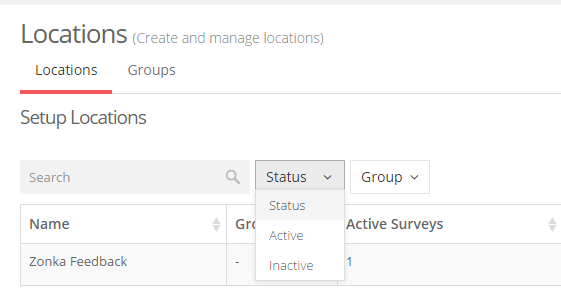 Filter location for which groups have been added(Select all) or those without any groups(Select none).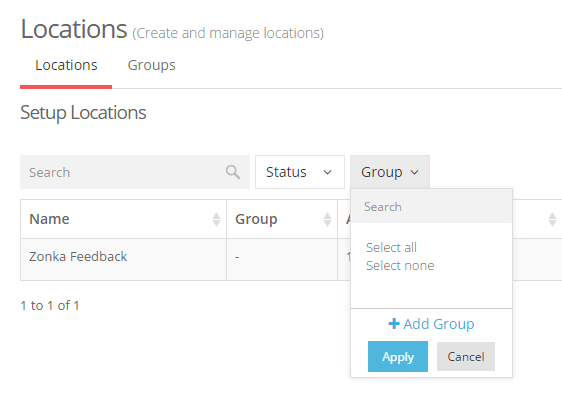 Filter by location groups/ Add a group for locations.