Screen / Page Management
Your survey can have either single or multiple screens or pages. You can add/delete and shift your survey screens easily.
To manage the survey screens/pages follow the given steps:
Select Surveys from Setup drop-down in the top menu.
Click on Add New Survey if you want to manage the screen for a new survey or select the survey from the list view whose screen settings you want to manage.
The screen customizing options are present at the top in the center.

There are various options available to customize your Survey Screens and Pages. Following elements can be customized:
Adding a New Screen
You can add as many screens you want to your survey form. To add a new screen follow these steps:
Click on at the center of the screen.
A new screen will be added at the end of the survey.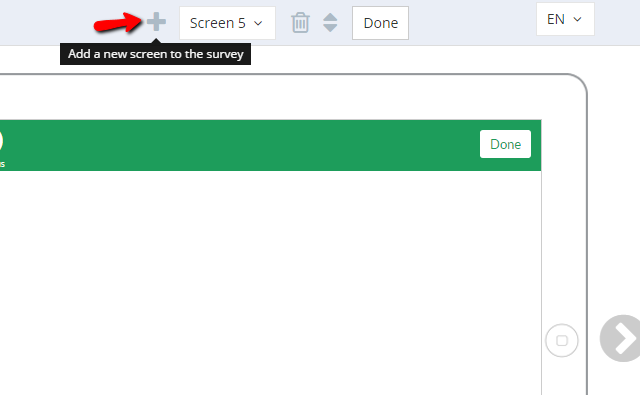 Viewing Screens
You can view all the screens in your survey by selecting from the Screens drop-down menu. You can also view screens simply by clicking on the previous and navigation pointers alongside the device preview.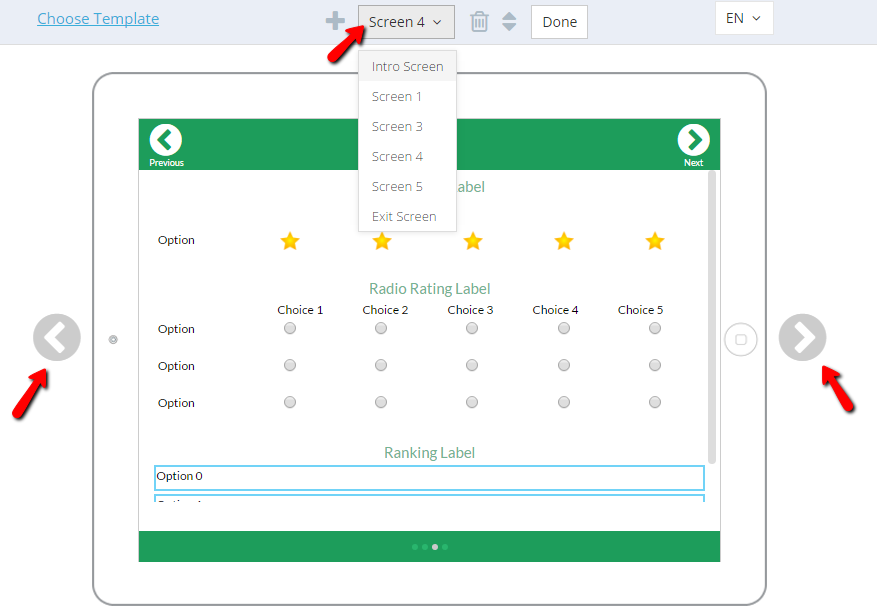 Shifting Screens
You can switch the position of the screens in the survey builder. To shift the screen follow these steps:
Click on the Shift (top-bottom arrow) icon in the center, top of the screen.
A pop-up will open.
Drag the screen names to the position you wish.
Click on Save.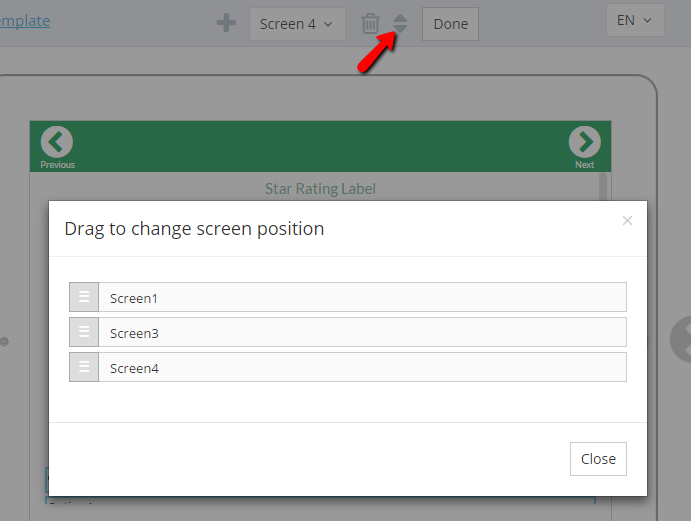 Removing a Screen
You can remove any screen from the survey, except at least one screen should remain.
Choose the screen you want to remove from the screen drop-down.
Click on the delete icon to remove that screen.
The screen will get removed.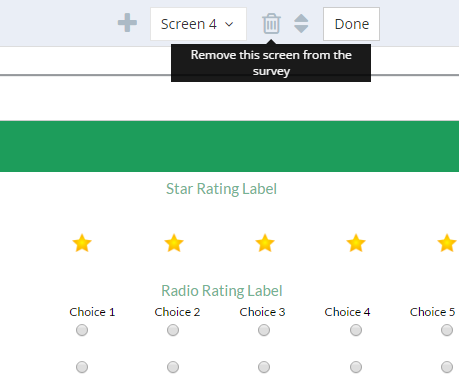 Note: Once a screen is removed, it cannot be retrieved back or the deletion of a screen cannot be undone.