Snapshot Report
This is an Overview Report to get a quick summary and analysis of Responses, CX Metrics and Survey Channels.
Response Insights
Get Insights and Analysis of all Survey Responses and CX Metrics (NPS, CES and CSAT)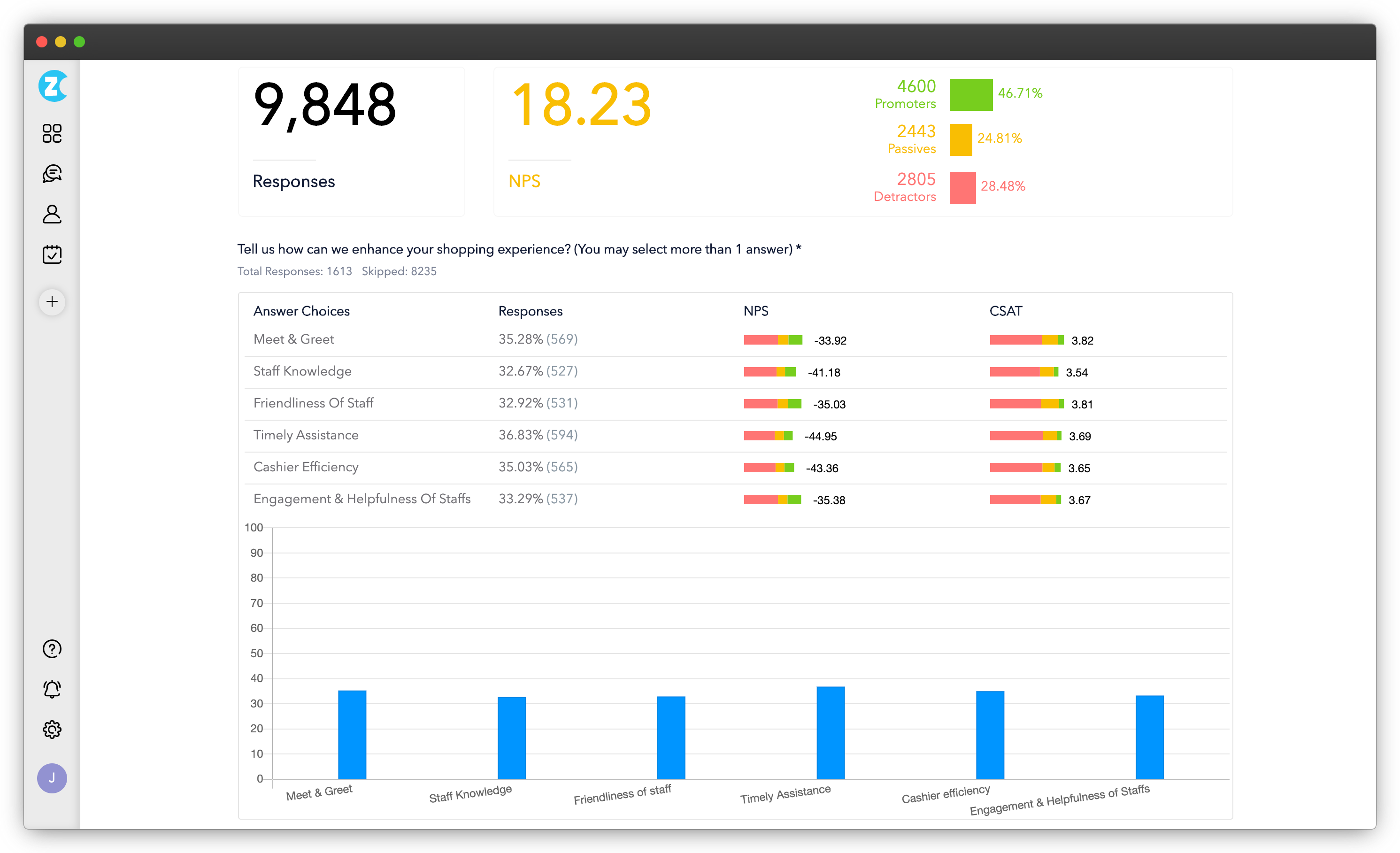 Location Insights
Have multiple locations? Analyze and compare their performance and scores..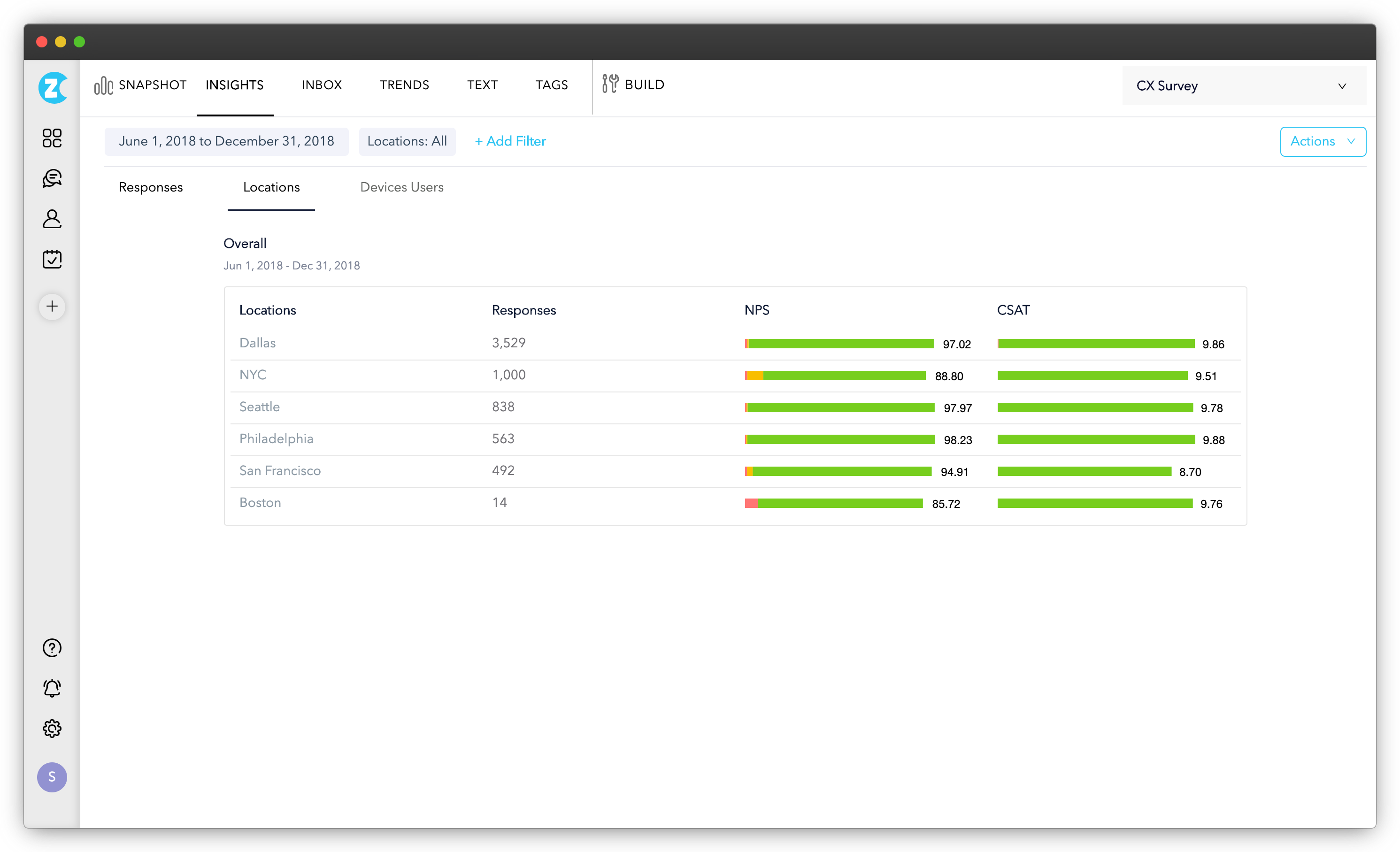 Team Performance Report
With this get analysis and comparison of team member performance on each question and metrics.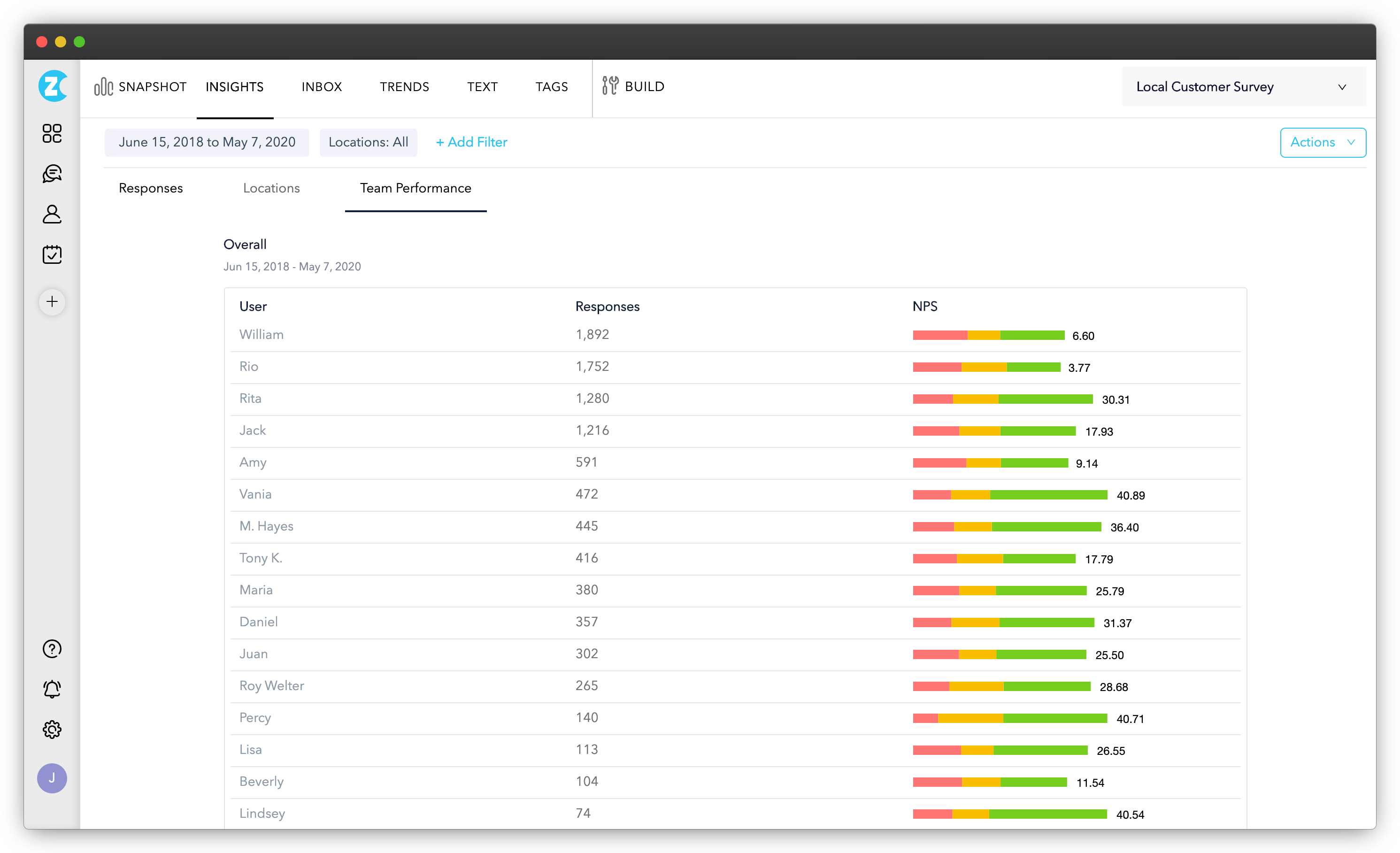 Trends Report
View and analyze how Survey Responses and Metrics have changed over time, in a powerful Trends Report.
Text Analytics
Make meaning of open-ended responses, comment boxes and unstructured text data in Text Analytics report.