NPS Meter Report
View your Survey's NPS Score plotted in charts between -100 to +100 with the score segmented as Promoters, Detractors and Passives.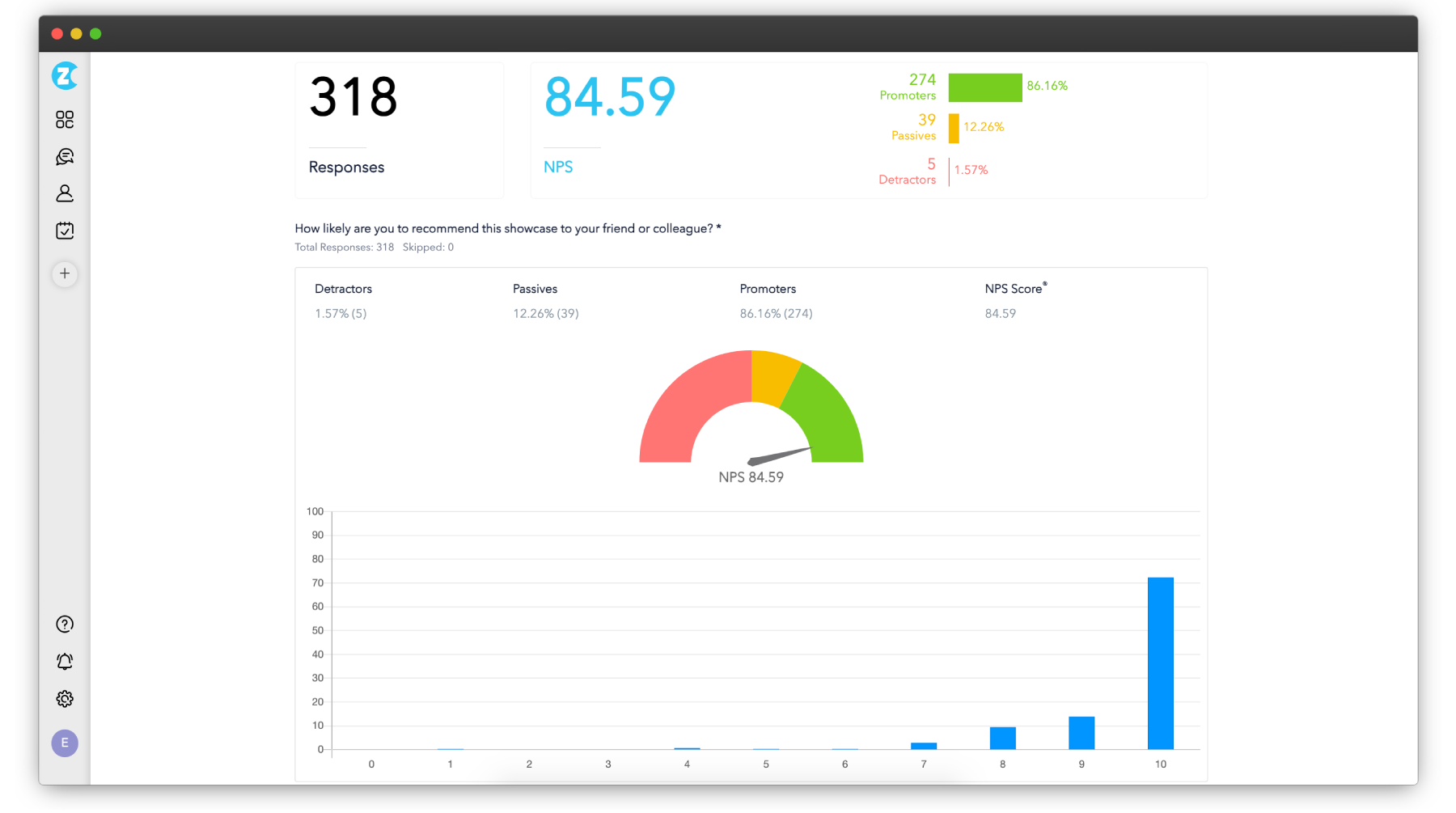 NPS Trends Report
Monitor your NPS Score over time and track improvements with NPS Trends Reports. See how your Detractors, Passives and Promoters have moved on a Weekly, Monthly, Quarterly and Yearly basis.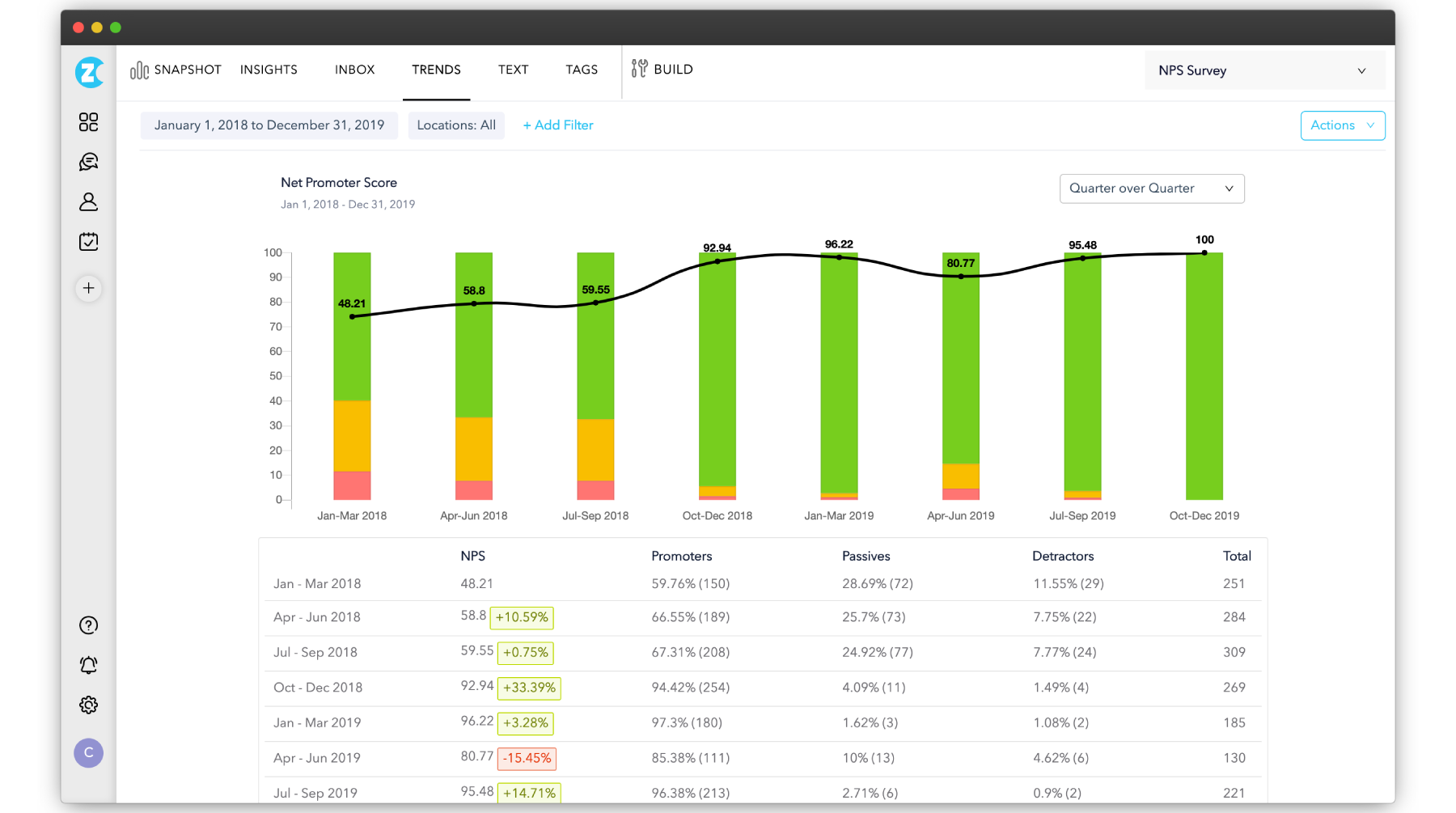 NPS Text Analysis
What are top themes and words repeated by Detractors, Passives and Promoters in your NPS Survey? Analyze commonly used words in your open-ended questions in the NPS Survey with NPS Text Analysis Report.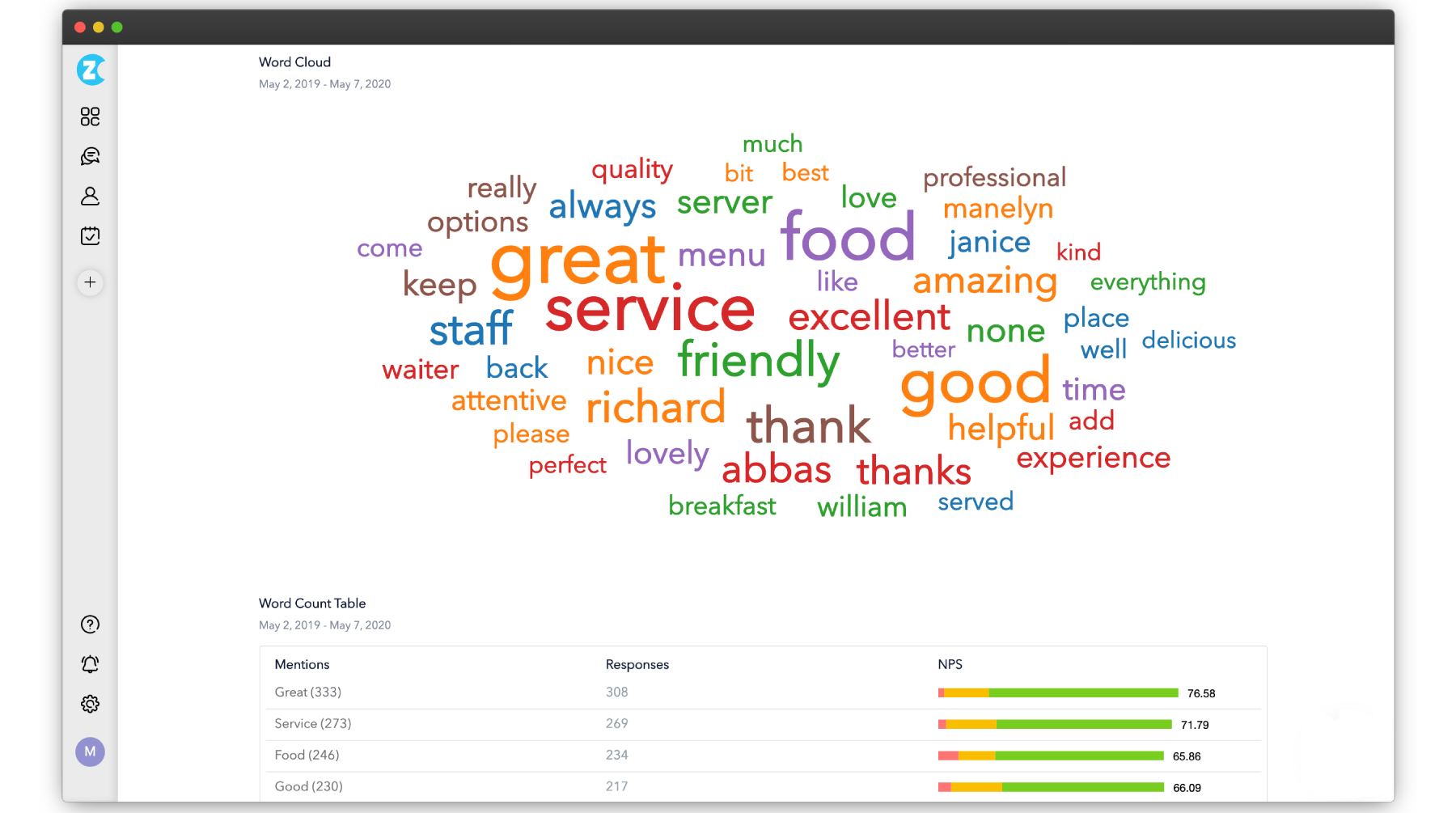 NPS compared across Locations
Taking feedback across various locations? Compare how your Net Promoter Score fares across various business locations or even departments.