Measuring Customer Effort with CES Surveys
In an article by HBR published in 2010 and titled "Stop Trying to Delight your Customers", the writers talked about the way to increasing customer loyalty is not by simply wowing the customers, but instead by making their effort easier while interacting with your company. Doesn't it then make sense to measure how easy it was for customers to do business with you rather than measuring how satisfied they are? That's exactly what you can do with CES Surveys.
CES measures the effort it takes for a person to do business with you or how easy they found your processes while dealing with you. The CES Survey ask a simple question - 'To what extend do you agree or disagree with the following statement: The company made it easy to handle my issues.' This is rated on a scale of 1-7 where 1 is Strongly Disagree (High Effort) and 7 is Strongly Agree (Low Effort).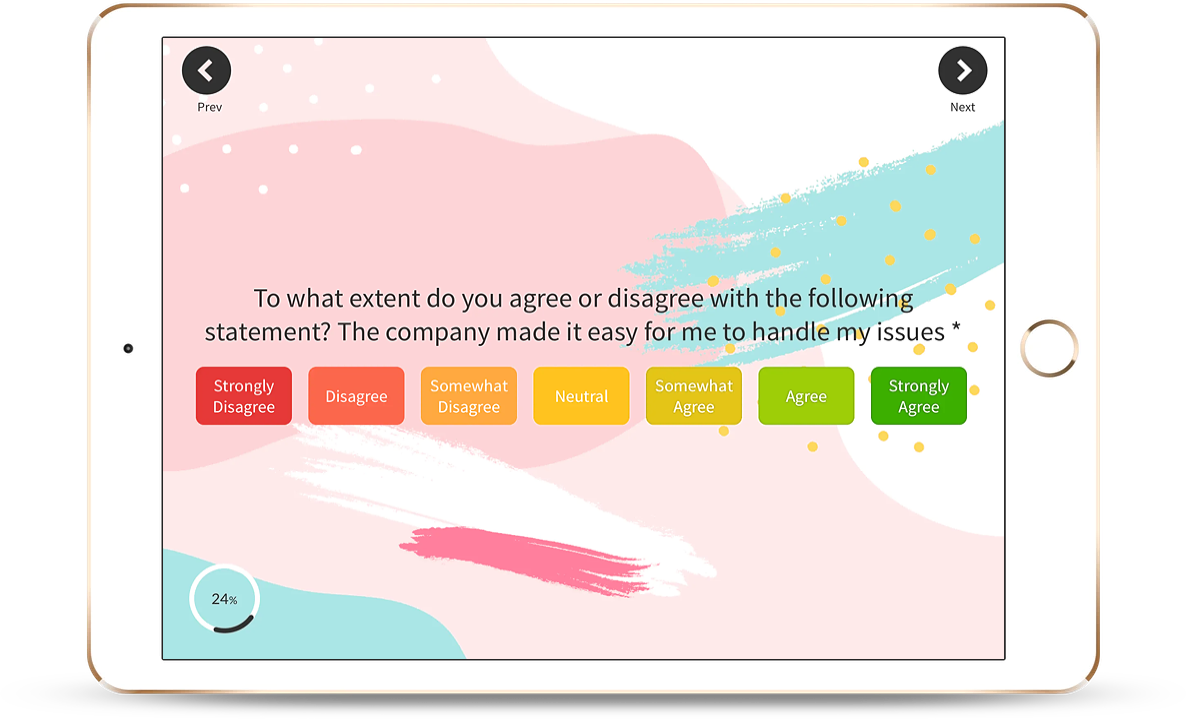 The Customer Effort Score Survey Template is designed to get an insight into customer effort within 30 seconds to a minute with a simple CES question along with a follow up question where customers can write their reason for giving you the score. This will help you understand what issues the customers faced or why they thought the processes weren't easy.
A good way to customize and use this CES Survey is to add logic-based follow up questions where if the Customers mark high effort, you ask them to choose from reasons and if they mark low effort, you ask them to choose for things that worked for them.
You can also customize and personalize the survey to add your brand identity like logo, colors, backgrounds and add questions to better use the template to meet your requirements.
To create a survey using the Customer Effort Score Survey Template, just sign up or sign in to Zonka Feedback. You'll be able to choose the CES Survey Template when you begin creating your feedback form or survey.