Understanding customer effort with CES Survey
The idea behind conducting the CES Survey is to track which product or service is easier to use and customers are more loyal to it. A high effort service interaction can mislead your customers and make them lose interest in your brand.
Customer Effort Score data can be collected by asking the simple CES question - "To what extent do you agree with the following statement: The company made it easy for me to handle my issue." Customers usually answer on a standard scale ranging from 1– 7 scale whether they agree or disagree with the statement.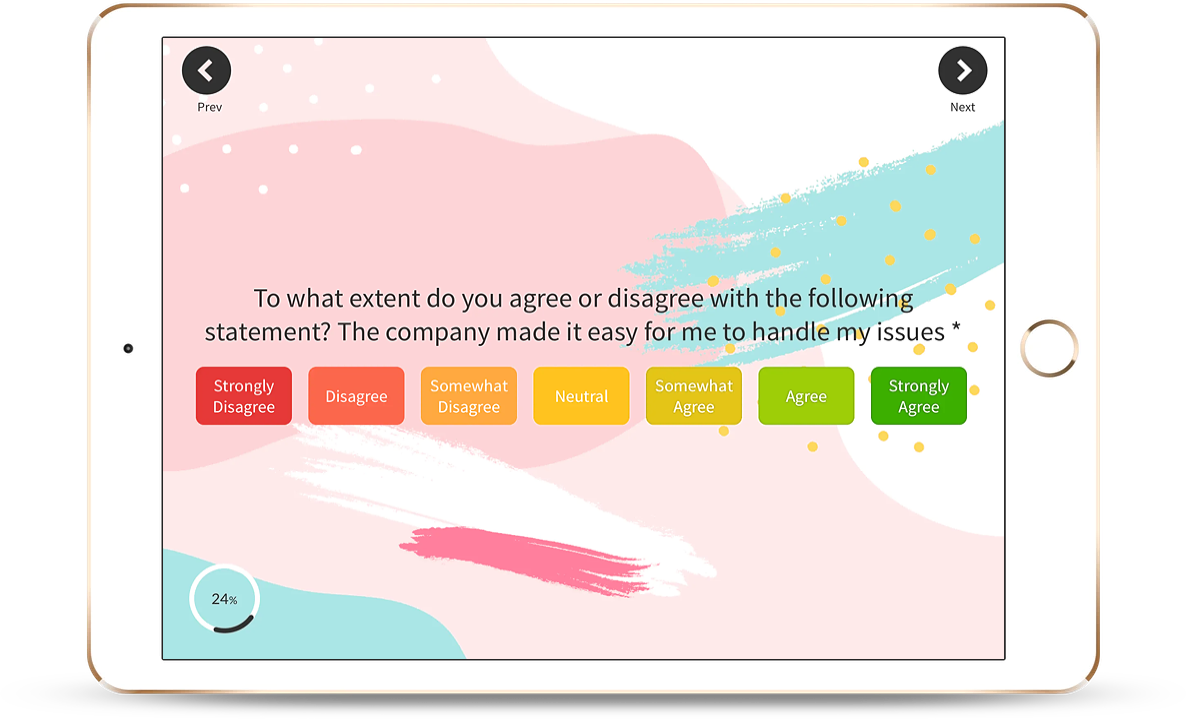 There are various customer touchpoints where you can use the CES Survey to measure CES:
Post Transaction (Ideal for Retail, eCommerce, Healthcare, Online Bookings) - You can use CES Surveys post transaction and interaction can be after booking an appointment, after an online purchase, after a subscription, after a free trial signs up, after a demo and more. With these post-transaction CES Surveys, you can quantify customer experience and improve your interactions and transaction processes.

Service Interaction (Ideal for Help Desk Tickets, Call Center) - Post a complaint ticket that has been raised by your customer and resolved by your team members and agents, you can send a CES Survey. This enables you to get instant feedback about the experience your company is creating for the customer and how easy your staff is making your customers' experiences.

To measure overall effort and experience (Overall) - CES Survey helps you to identify and resolve the real bottlenecks in the customer experience itself. Besides measuring the discrete level of user experience, the Customer Effort Score metric enables you to gauge the overall customer loyalty for the brand.
You can also integrate the Zonka Feedback Software with your help desk. This helps you to generate and schedule the customized CES survey as per the situations and different customer touchpoints. Zonka Feedback's APIs integration system enables you to connect the platform to other tools and apps.
To create a survey using the Customer Effort Score Survey with Comments template, just sign up or sign in to Zonka Feedback. You'll be able to choose the expert Customer Effort Score Survey Template to know customer's perceived Effort and Satisfaction.