It is of immense pleasure to announce that Zonka Feedback has been named as "High Performer" G2.com, Inc.'s Fall 2020 Grid Report. Before we move ahead to share more of our excitement, let us introduce you with G2.
G2.com or G2 Crowd is a peer-to-peer review site for business software. Being launched in May 2012 by former employees of BigMachines, the focus of the company is on aggregating user reviews for business software. Its headquarters are located in Chicago.
G2 is a well trusted review site because it attempts to identify fraudulent user reviews through an algorithm that identifies employees at companies reviewing their own products and employees at companies reviewing their competitor's product. Moreover, for verification purposes, it also requests its users to share screenshots of the reviewer using the product.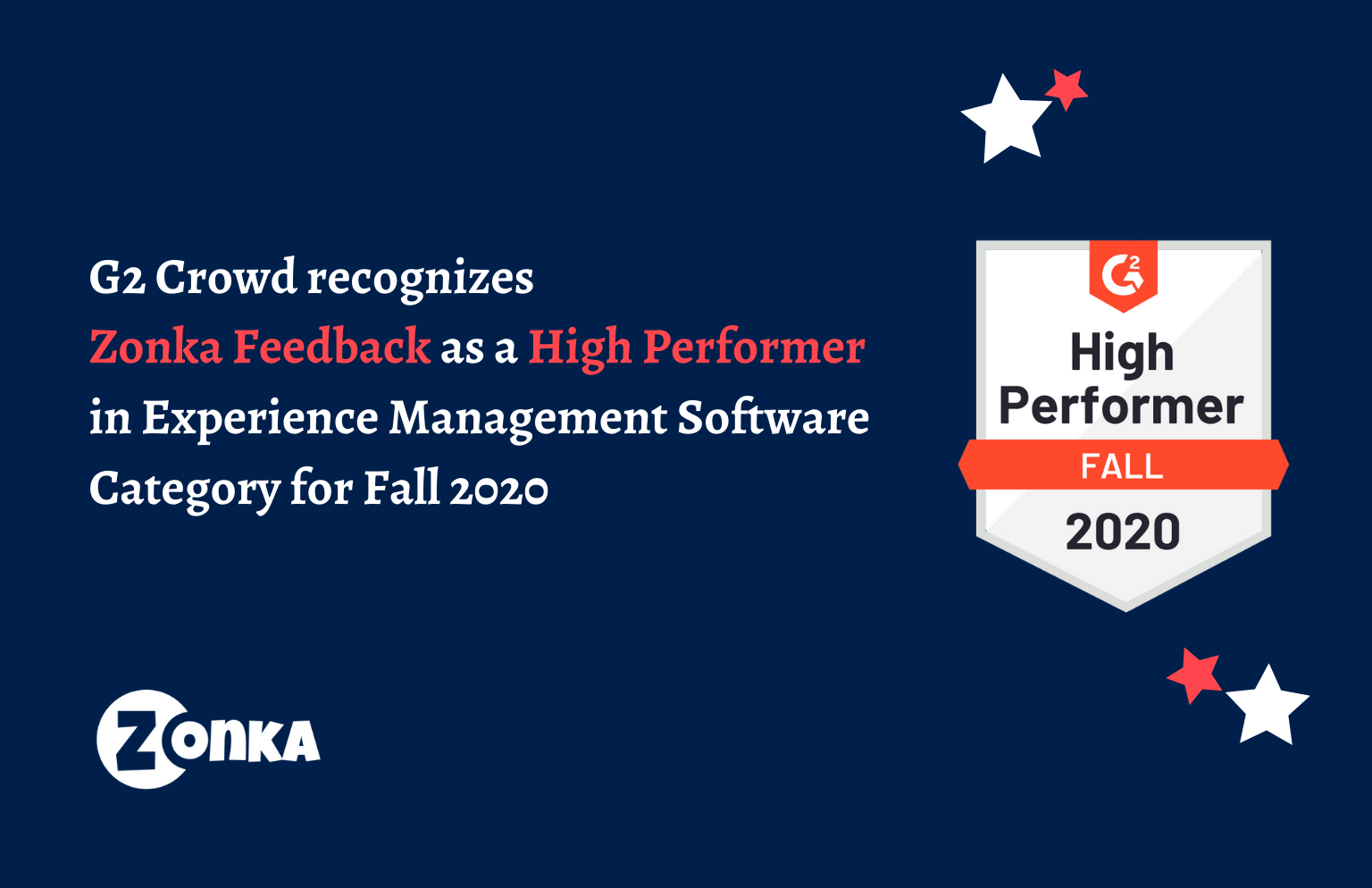 This makes this recognition really rewarding for us as it is based on real customer reviews. Each of our team, be it Product or Customer Support or any other team, we all are working to our best and making our product better day by day to serve the customers in a better way each time. This is indeed is a proud moment for all of us and gives us strong motivation as it proves how our hard work has a great impact!
The key highlights of Zonka Feedback's Score in G2 include:
Ease of Use: 9.6
Quality of Support: 9.7
Ease of Setup:10

We are fully focussed on finding our success by making our customers successful by serving them in the best possible way.
To all our Customers, a huge THANK YOU from all of us at Team Zonka! This wouldn't have been possible without you. ❤️
Start your Customer Feedback Journey today
Collect real-time, in-moment feedback at all touchpoints in customer journey and leverage feedback insights to transform customer experience.