Currently, because of the worldwide global crisis Coronavirus (COVID-19) outbreak, most companies have started to Work from Home. For a lot of companies this will not be a big change, but for a lot (especially those where collaborating is super important), working from home can be quite challenging.
Elevate CX with Customer Feedback🔥
Collect real-time, in-moment feedback at all touchpoints in customer journey and leverage feedback insights to transform customer experience.
At, Zonka Feedback, employee safety and health is always of primary importance and in light of this, everyone in our team is working from home. (Read: What Zonka Feedback is doing in the wake of Coronavirus COVID 19 to ensure Employee Safety and Business Continuity). While even at work, we use a lot of tools to automate our work and make tasks easier, but working from home is a different ballgame. Suddenly, collaboration and communication become extremely important. The success of our team to coordinate easily would not be possible without making use of some very interesting Remote Working Tools, which ease the process of connecting with team members and working efficiently.
17 Essential Work from Home Productivity Tools
Let's explore the home productivity tools which we are using at Zonka Feedback.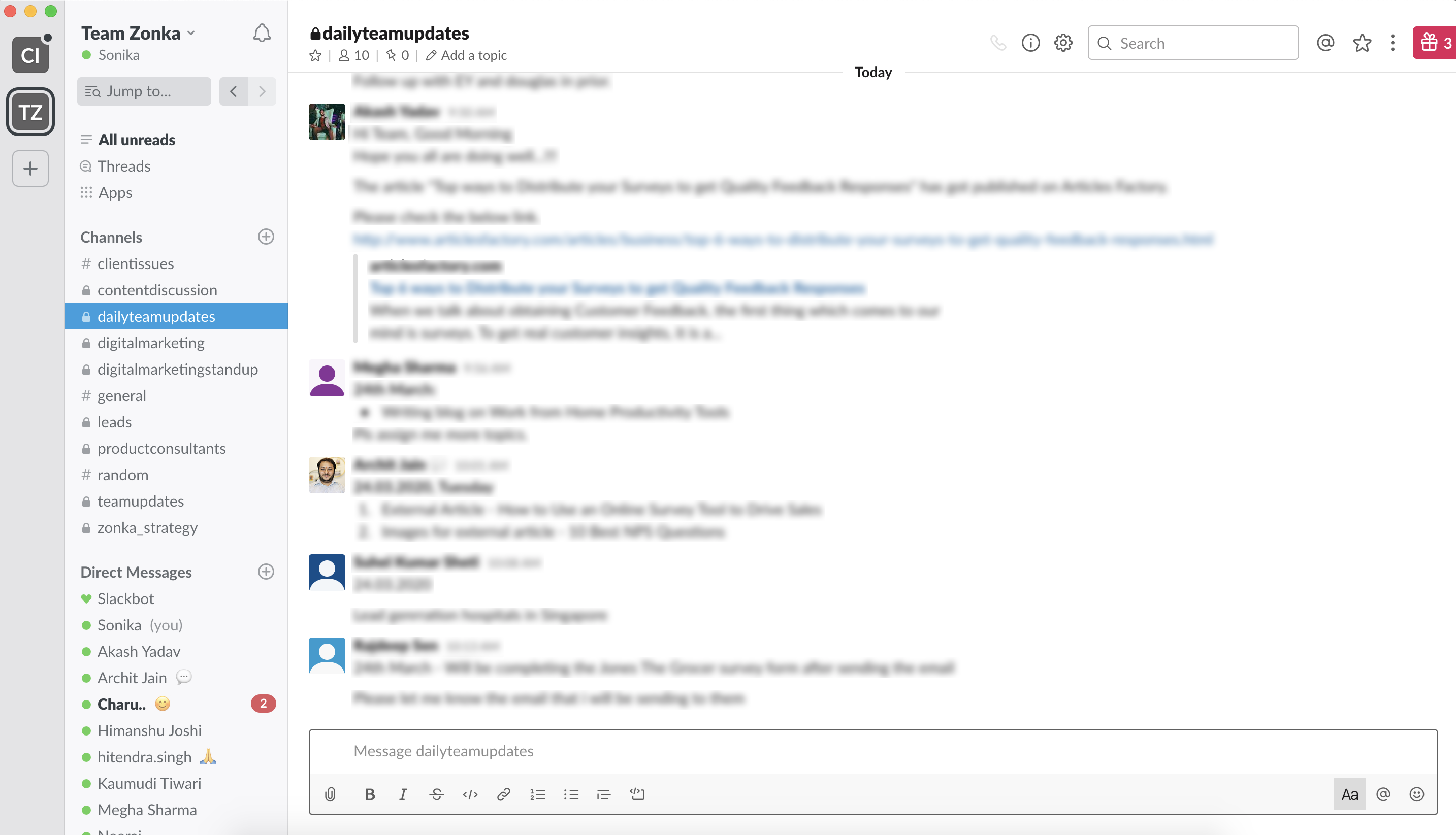 It is a communication management app which is useful in team communication. Slack is our messenger at the office, even when we're at office. So many of us are lazy asses and like chatting here instead of having to get up (except when it's for food). Slack is also great to exchange media and reduce email clutter. While working remotely, this has proved more helpful than ever!
We use Slack Channels to do team meetings and stand ups
Exchange media and notes using Direct Channels
Connect Apps like Google Drive, Calendar and more to integrate other tools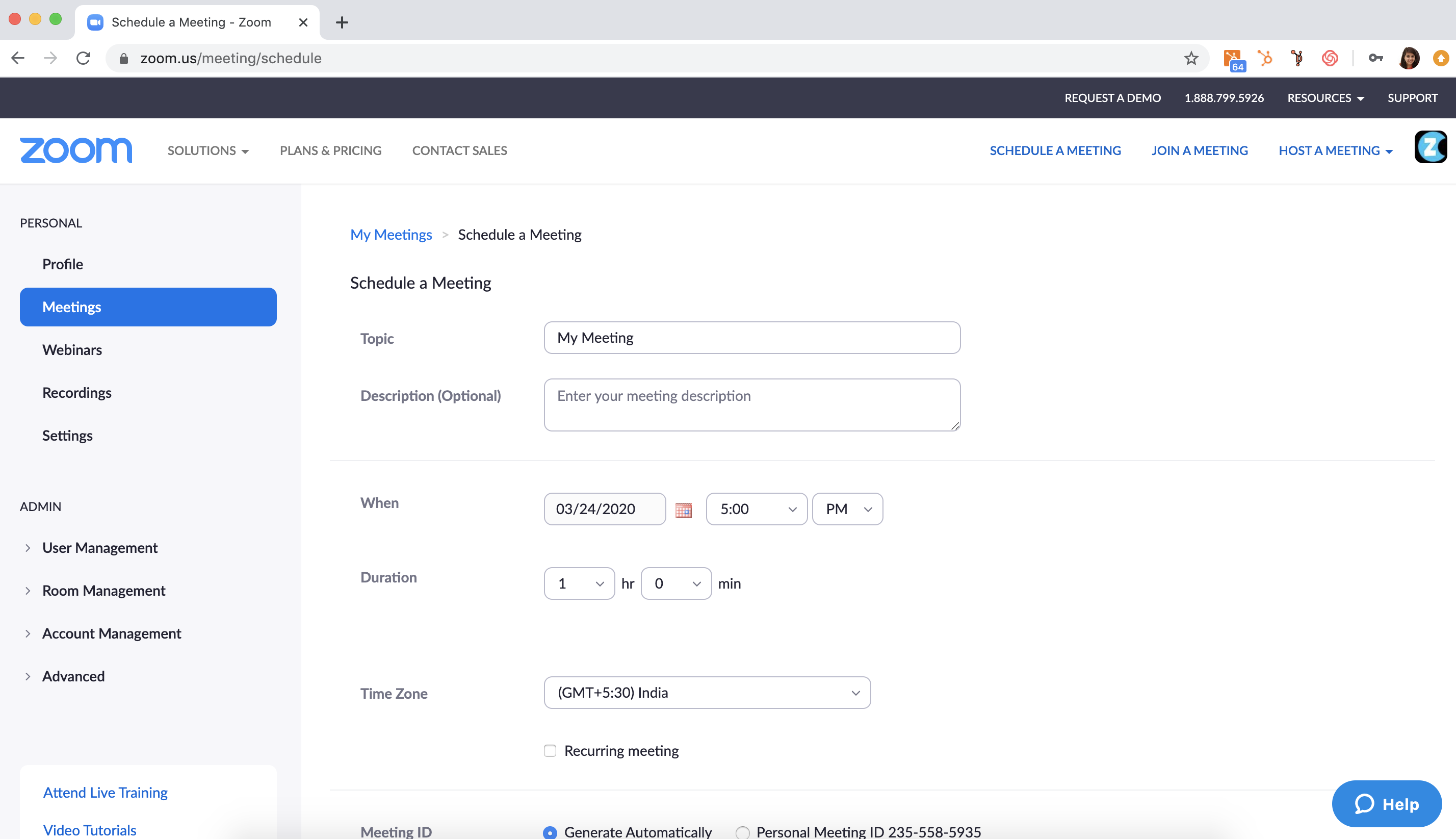 Zoom is a great tool for video conferencing. We use
Zoom

tips and tricks
for customer meetings, demos, and internal communication. Zoom has been the latest addition to our team for client meetings. We, at Zonka Feedback, are vast believers of
live product demos
, and products like
Zoom
are god-sent.
We have integrated Zoom to HubSpot to set up demo meetings automated
Using Zoom to do internal meetings besides the client demos
WebWork Tracker is a latest tool we have started using, only because all of our employees are now working from home due to
#COVID19
Pandemic. It's a great tool to track work and ensure none of us get lazy and stay more productive than ever. It helps us ensure that even if our team is working in pyjamas, or working at odd hours, they're working and coordinating with each other effectively to get the job done.
It's super easy to build teams with the WebWork Tracker
We use it for tracking tasks with timesheets and statistics.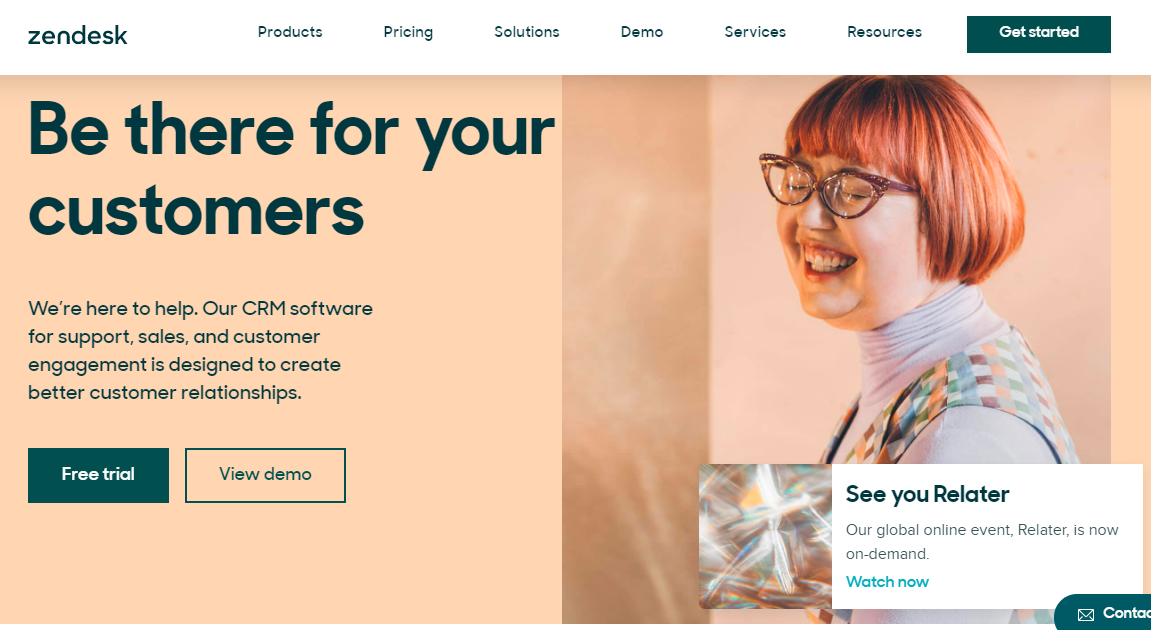 Zendesk is an incredible sales CRM and customer support software. We use Zendesk very extensively for customer tickets and knowledge base. It helps us respond to the ticket and concerns raised by our customers. With its powerful analytics, we can measure and improve the entire customer experience.
All tickets raised by the customers and leads can be tracked here
Knowledge Base helps our customers get self-help
Robust analytic tools will help identify slow response times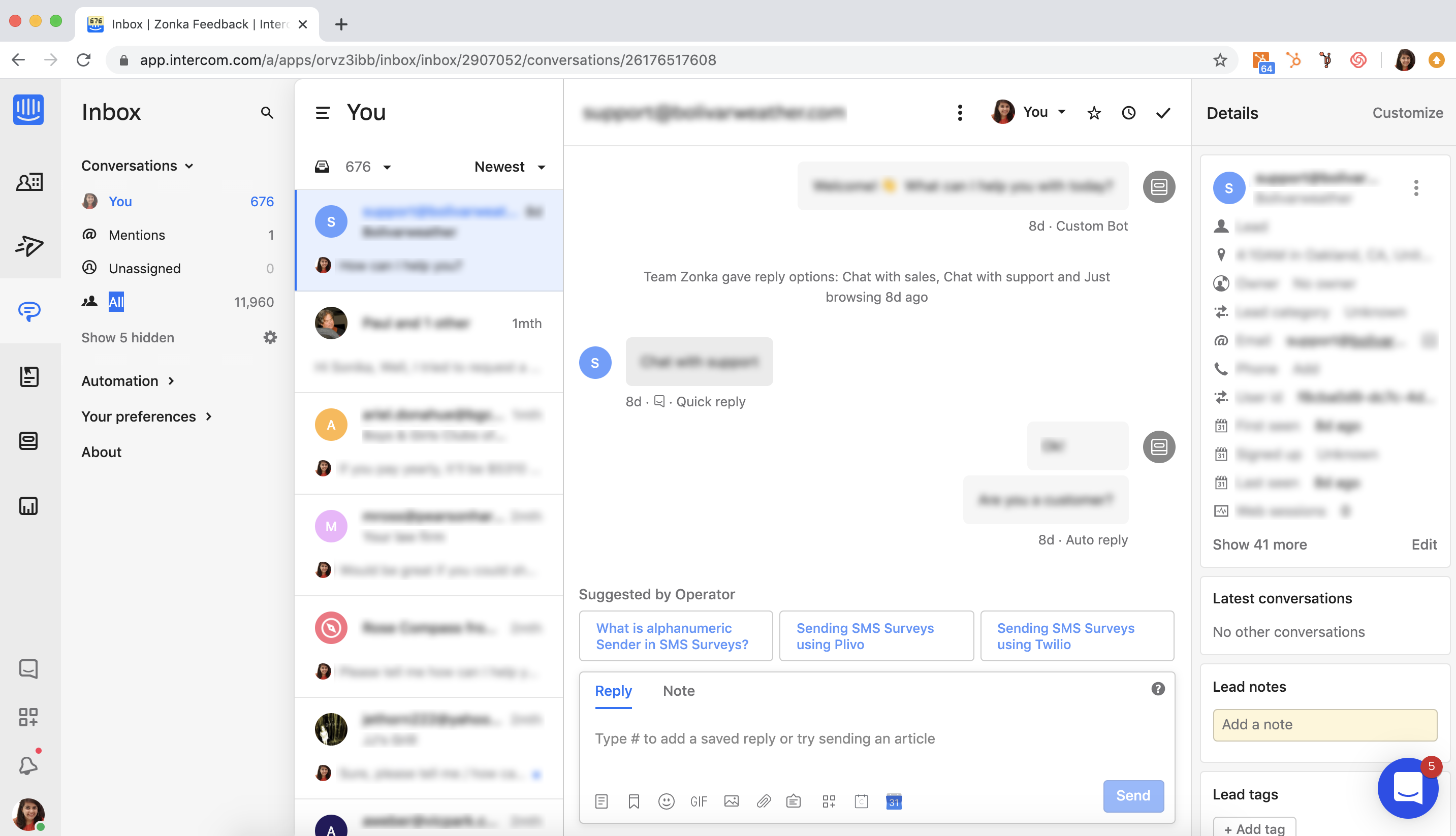 With Intercom in place, we have been communicating and providing real-time support to our clients like never before. Almost all leads and customers now reach out through the Intercom chat, and it's very easy for our team to respond to them for sales and support.
Sends sequences of automated emails to users
Availability of GIFs and emoji in live chat
Option to customize the messenger according to the brand's design
Provision for assigning sales inquires and support requests to the right team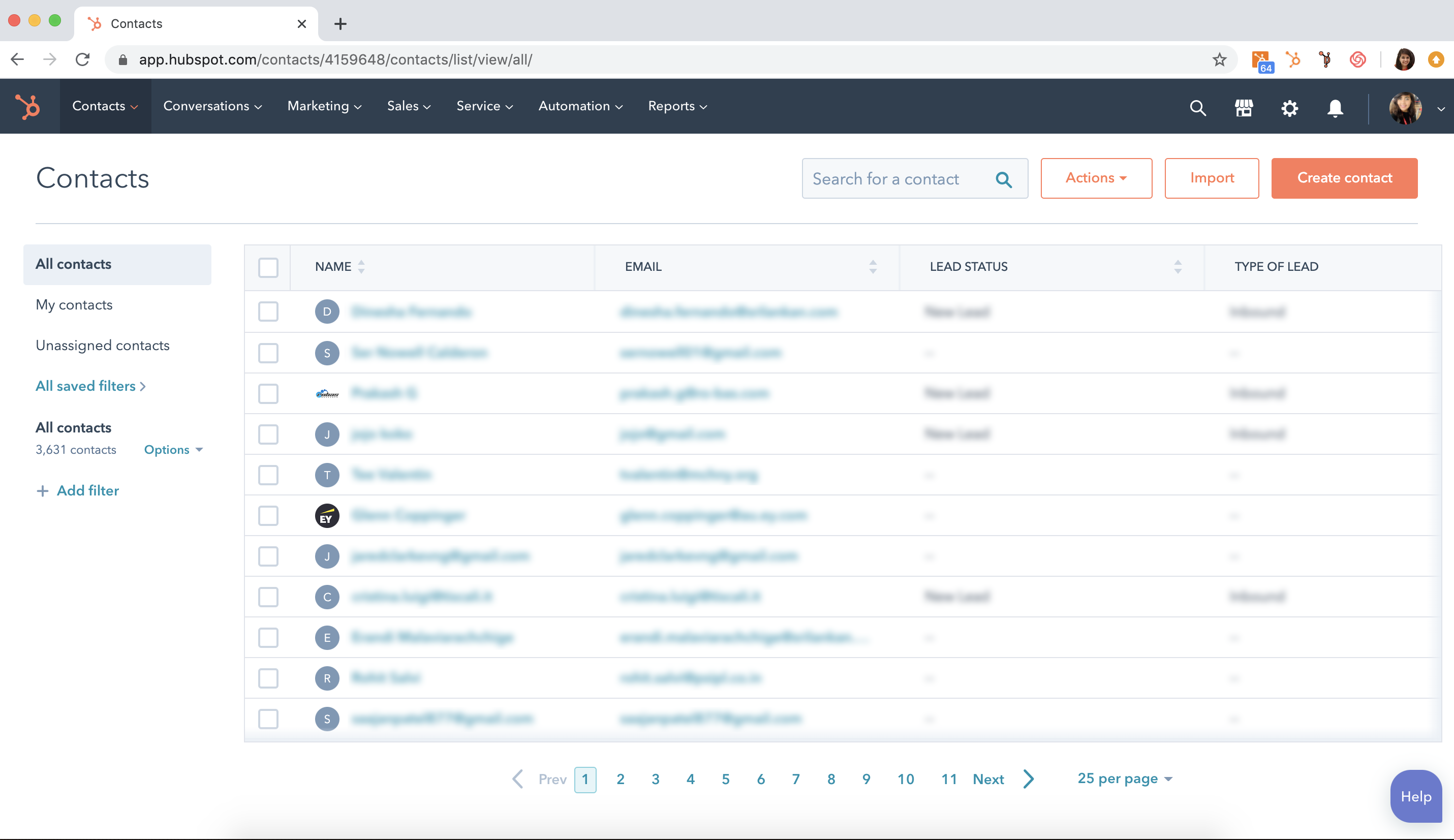 HubSpot is an integral part of our work ecosystem now. This is where we host our website, write and publish blogs and guides, and maintain leads. It's an all in one marketing, sales and service software. It's a terrific tool for planning inbound strategy.
Maintain all our Sales Activities using HubSpot's free CRM
Run amazing Workflows, maintain deals, view reports
Plan SEO and Content Marketing activities
Create and publish Blogs, Best Practices, and Guides
Schedule posts for social media networking sites like Twitter, Facebook, and LinkedIn
Assigning of tasks to team members via Calendar
Analysis and Reporting of website traffic with the help of Analytics Tool
We have linked HubSpot with other tools like Zoom, Intercom, Zendesk, to enable automation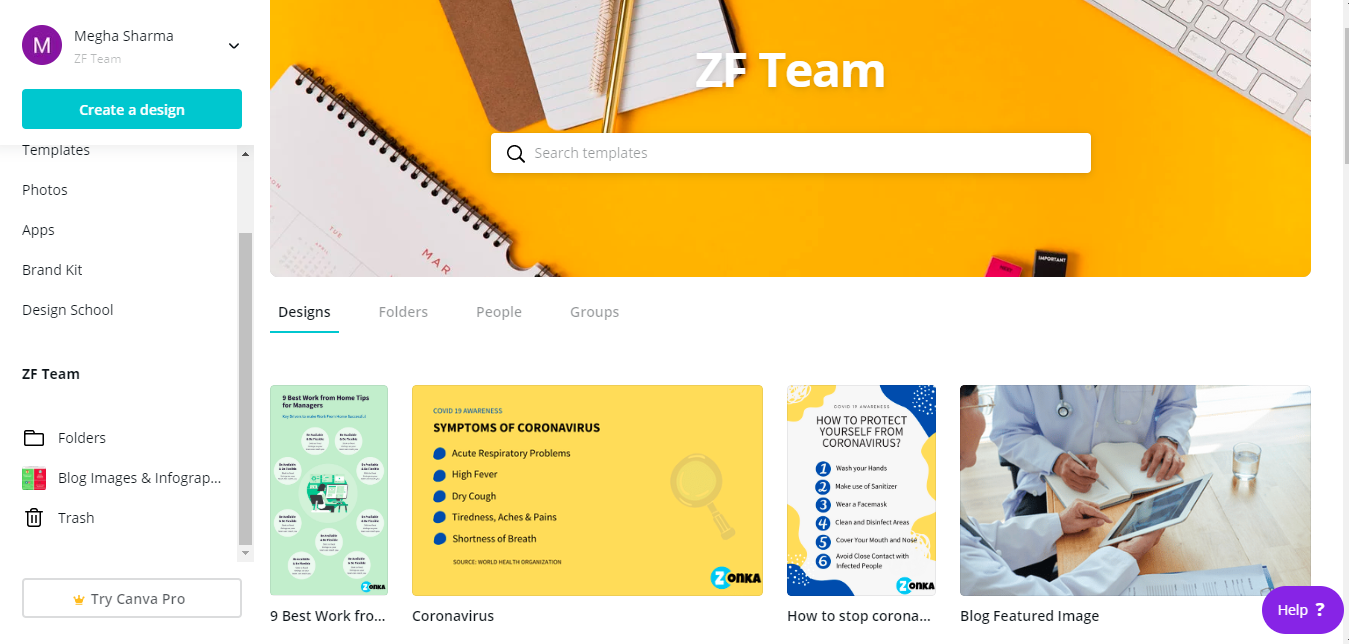 If you're in a digital space or have a business, then you probably know what Canva is all about. It's a drag-and-drop graphic design tool that comes with numerous templates for visual content. It's a user-friendly web-based application consisting of an astonishing set of features that gives freedom to turn your ideas into creative designs. It allows you to share designs with your team members and edit them.
Using Canva, we create images for Zonka Feedback blogs, infographics, and social media posts
Provides storage for photos and assets (although DAM software is better for this)
Who doesn't use Google Docs? Seriously. It's a free online tool from which every business can benefit from its core features of creating, editing, and accessing the documents and sheets from any part of the world. We are using these online tools to increase the efficiency and usability of the information.
All the planning first happens on Google Docs
Collaborate with team members while editing information in real-time
Used for mapping of internal and external content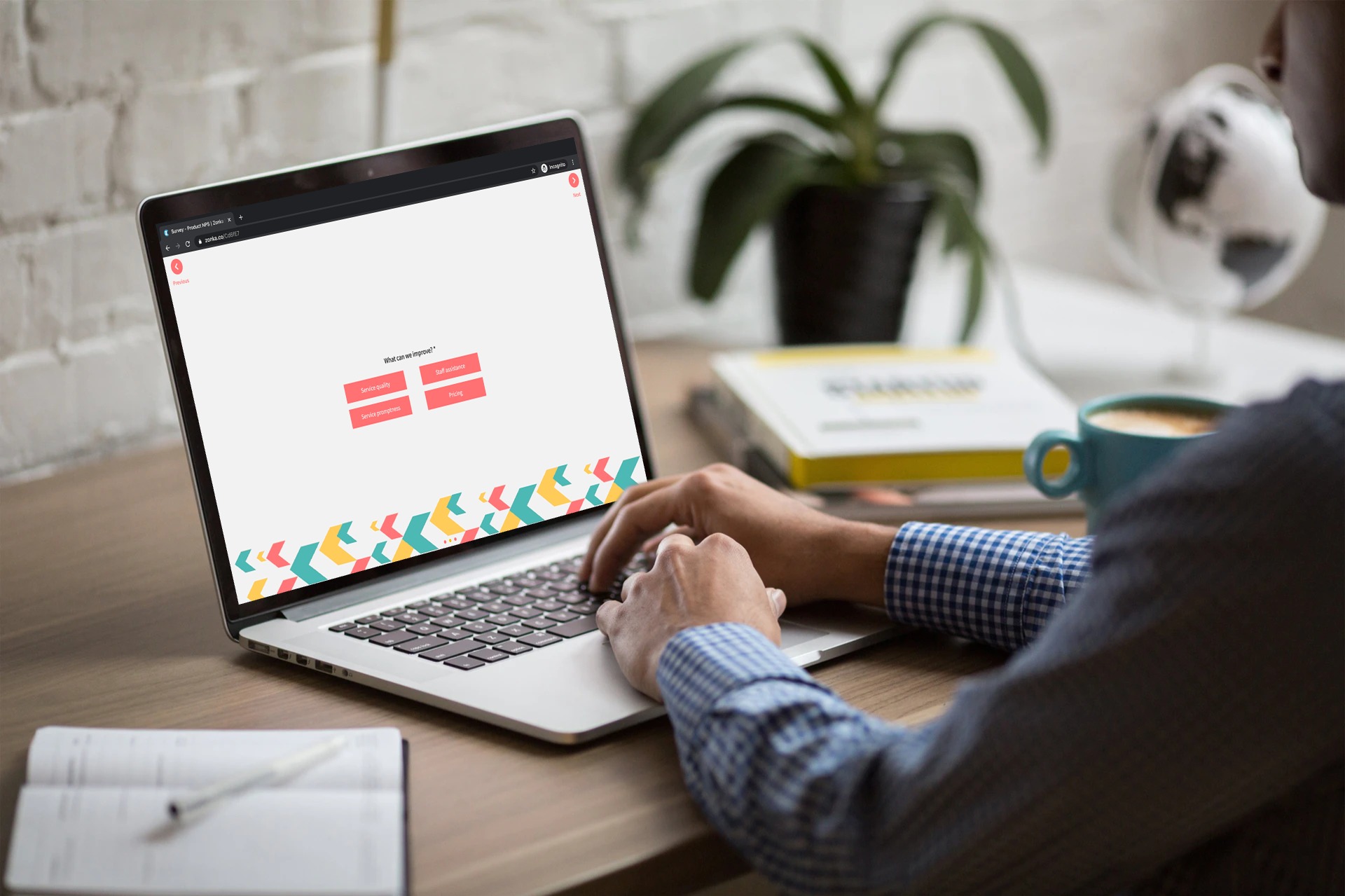 Of course we use our own tool :) Zonka Feedback is one of the easiest Customer Feedback Platform & Survey App. With it, you're able to set up customized surveys (for customers and for employees), distribute surveys on your website, through email and SMS, and even run surveys on tablets and get real-time reports and analytics. It's really quick to get started with ready-to-use survey templates and make feedback management a breeze.
Taking customer feedback post on-boarding, after demos and training, and during their work time with us. We run regular CSAT and NPS Surveys using Zonka Feedback. It provides us with insights about what's working and what's not and makes it easy for us to plan ahead.
Taking Employee Feedback at various touch points. This helps us keep employees engaged, increases their productivity, and keeps us updated on recurring issues and problem areas that need attention.
GoToMeeting is a web-conferencing software that permits businesses to host business meetings online. We are using this video meeting software for conducting online meetings, video conferencing, conducting webinars to connect with our current and prospective clients.
We use it for scheduling meetings with the clients
Helps in conducting product demos via video conferencing
Freedom to record live sessions
Allows participants to share documents in real-time
Skype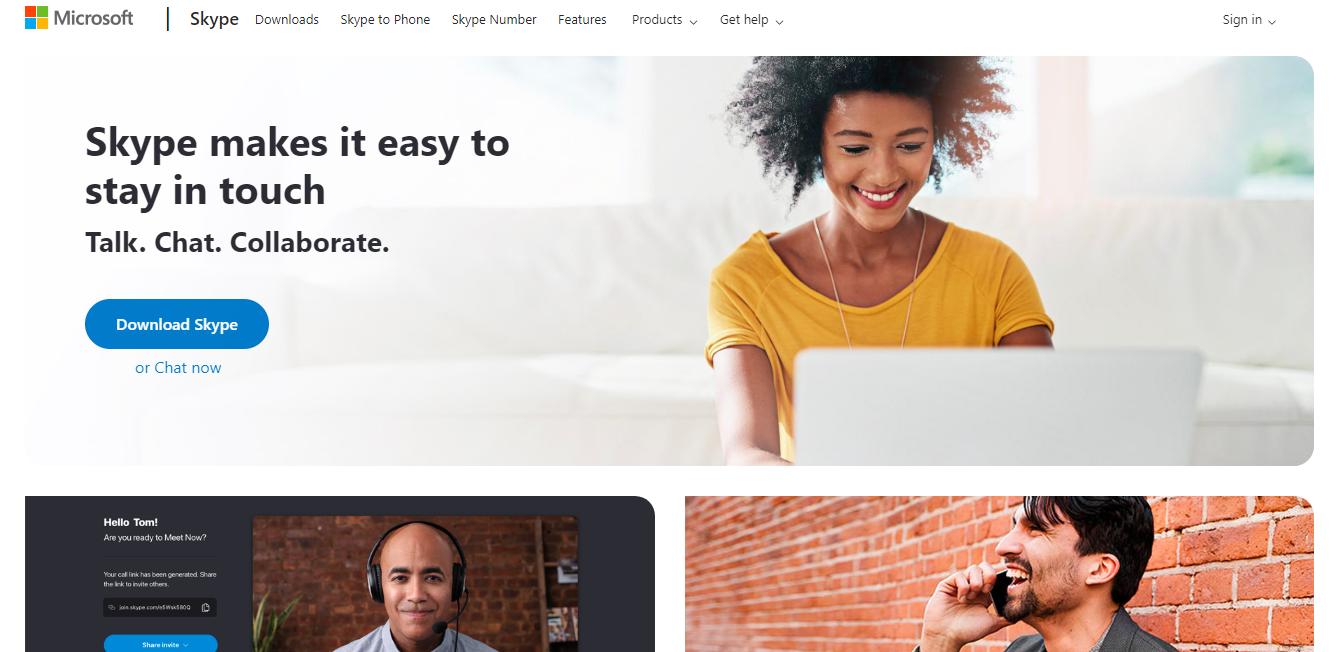 Skype is a collaboration software that enables us to connect with our team members and clients regardless of any device or platform they use. Its noteworthy features like low-cost international calls and instant messaging help us in reducing overhead costs and delivering quality services.
Allows to connect with clients and teams at different locations
Helps in live group screen sharing
Supports better security control through encryption of private communications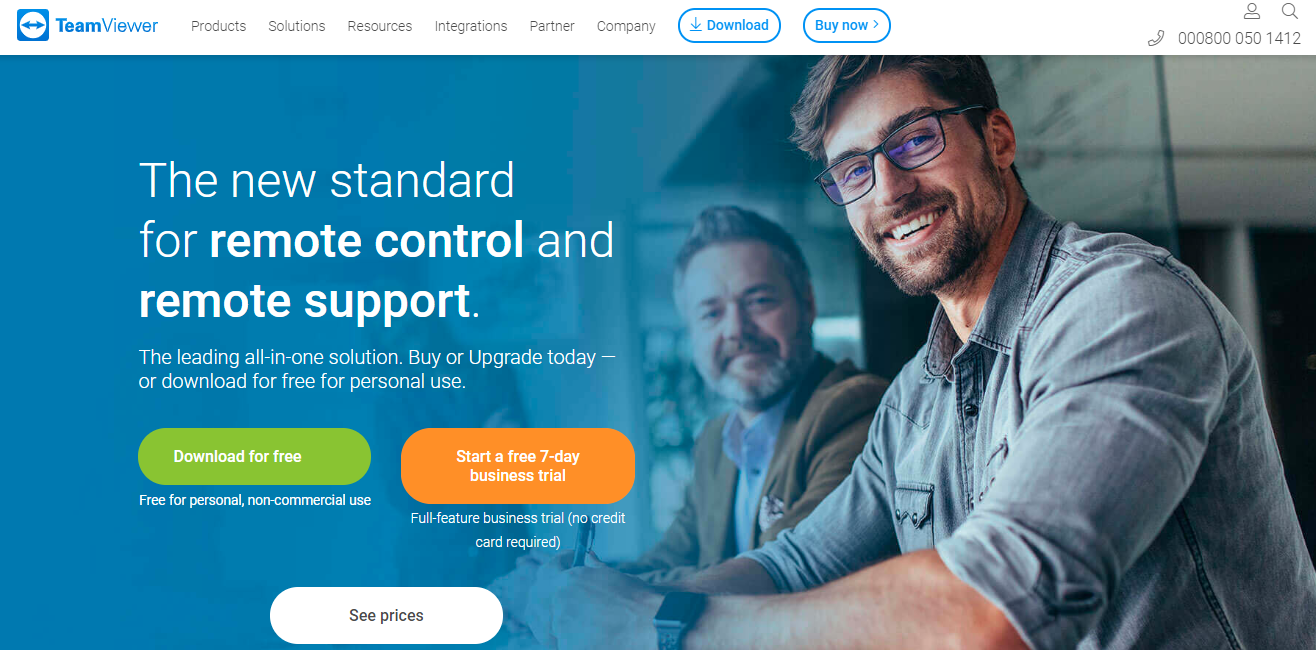 Teamviewer is an all-in-one solution used for remote control, desktop sharing, and file transfer. This tool comes handy when we are working from home. It allows us to take control of the systems and troubleshoot the issues appearing in it. It works on all the operating systems enhancing productivity and satisfaction levels.
Helpful for quick and secure file sharing
We use it for connecting to multiple workstations
Helps in remotely accessing the systems and servers from anywhere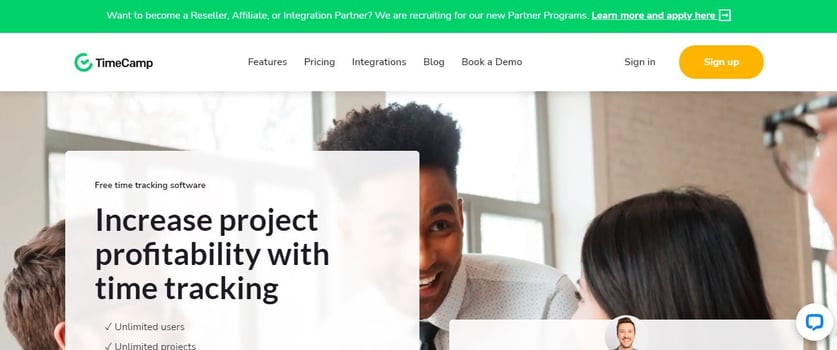 If you're looking for free timesheet software that is packed with many other features helpful for daily remote team management, give TimeCamp a try. The tool tracks time and fills timesheets with time entries automatically. What's more, based on time logged, you can generate rich-data reports and analyze your and your team's productivity, which is crucial for an efficient work-from-home workstyle.
TimeCamp seamlessly fills timesheets, saving you lots of time for things that really matter at work,
Its attendance management feature with timesheet approvals allows you to paperlessly track your remote employee's absence.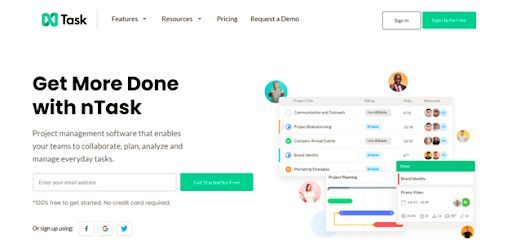 nTask is an all-in-one project management software that helps remote teams to collaborate, and manage complex projects with simple workflows. It enables teams to assign tasks, manage progress, share files, track time, and share the report with the managers. The platform enhances the productivity level of the teams to get work done in an efficient manner. Easily create a to-do list, take notes, and do powerful project planning with nTask.
Gantt charts for task planning and progress management
Financial summary and budget management
The risk assessment matrix for risk view
Add team members to your workspaces to collaborate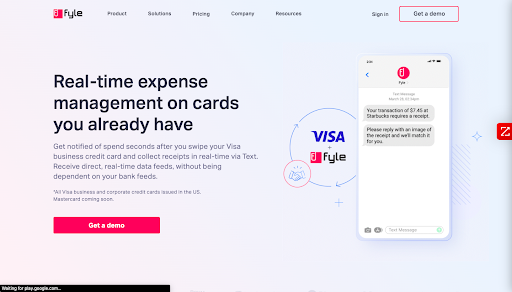 Fyle is an expense management software that lets you take control of your business expenses end-to-end. It enables seamless expense tracking for employees and helps keep expense fraud at bay by enforcing automated compliance. Every expense report is checked against company policy right when it's created. This means approvers need not manually verify every submitted expense for compliance. Fyle also comes with the following features:
Real-time expense management on cards you already own
Seamless receipt submission and tracking from everyday applications like Slack, G-Suite, Teams, etc
Integrations with prominent accounting software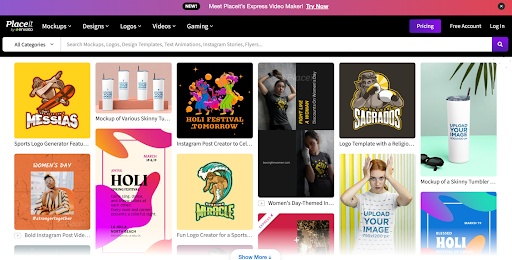 If you're looking for a platform where you can create all your branding designs, Placeit is a great tool! With more than 50K templates and a growing library of designs made by professionals each day, you can create eye-catching images. Make everything from logos and videos to your social campaign with branded images in minutes.
Create a logo in seconds with hundreds of new logo templates every day according to your industry. Access all kinds of mockups and design templates with its mockup generator and video creator. Easily create your brand's marketing assets and then just download your creation.
Unlimited downloads. Keep creating, you get to have the unlimited downloads you need for your brand.

Fonts and audio selection. You can also customize the playback speed and quantity of slides to make a short or long video.

New templates every day. Designers are always in the loop for trends and they create beautiful assets every day.

Easy-to-use. You can create tons of designs, arts, videos, demos, Instagram stories, and social media marketing assets with no technical skills.
NAKIVO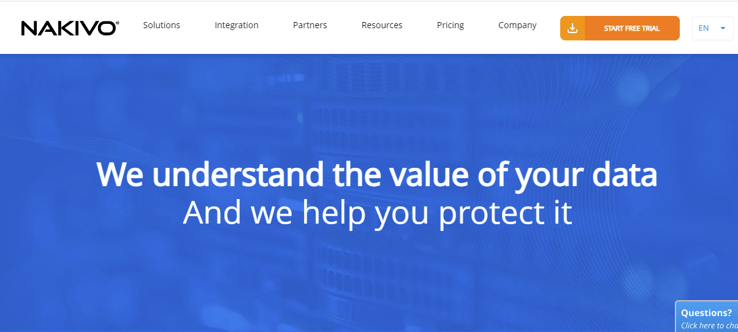 NAKIVO Backup & Replication is an affordable, top-rated, and fast data protection solution that allows you to quickly back up and recover data. The NAKIVO software provides comprehensive protection for virtual, physical, cloud, and SaaS environments. You can minimize data loss caused by human error or ransomware attacks by storing copies of your backups on-premises, in the cloud, or offline. The NAKIVO solution for Microsoft 365 also offers complete data protection for collaboration, communication, and productivity tools, such as OneDrive for Business, SharePoint Online, Exchange Online, and Teams. In addition, the software includes advanced automation tools that help you schedule your data protection activities and mitigate network congestion.
Simplifies administration with a user-friendly web interface and step-by-step wizard.
Can be used for long-term data archiving and can ensure regulatory and legal compliance.
You can apply security measures and access controls to manage and monitor your users no matter where they are.

Stay SAFE and Keep the HARD WORK Going
With the increasing number of COVID-19 cases worldwide and government taking preventive measures like "social distancing" to ensure public safety, it has become a challenge for companies to keep the work going. In such scenarios, work from home is the only solution. Moreover, making use of remote management tools will not only result in enhanced work productivity and better communication with remote team members but also saves an ample amount of time.