With Zonka Feedback, you can add your Team in your account and associate Customer Feedback with them - take feedback for particular Team Members, or Team Members could specifically capture their Customer Feedback.
In such cases, it is important to know how well your Team is doing on all the parameters you're measuring. For instance, what's the Net Promoter Score or Customer Satisfaction Score or Customer Effort Score for all customers by Team Member A vs Team Member B and so on.
We now have a Team Performance Survey Report to help you evaluate how well your Team is doing and see their performance on all questions and CX Metrics. 👥 📈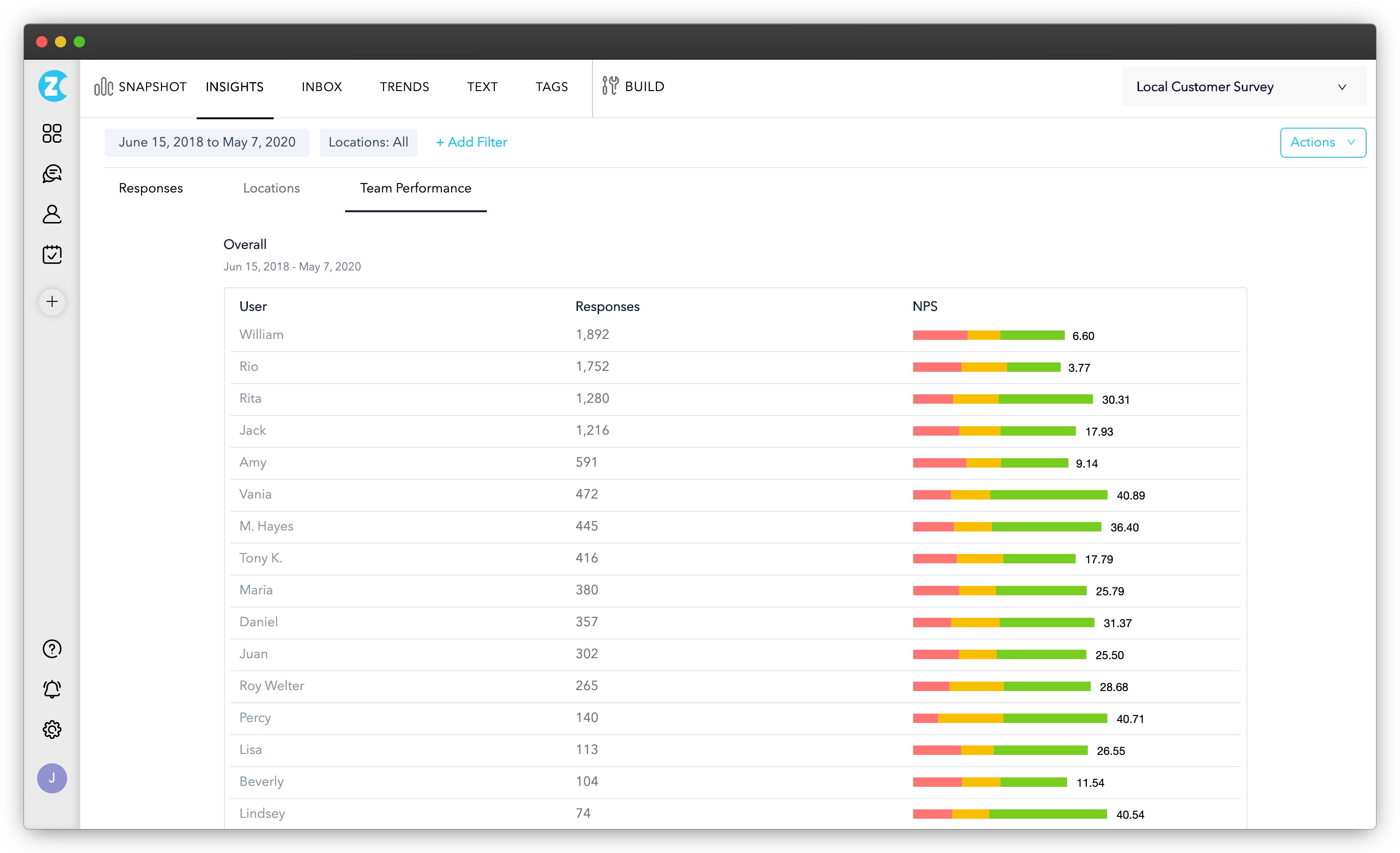 What do you Get in the Team Performance Report?
In the Team Performance Report, you can view the following:
Responses and CX Metrics against each team member and user
Survey Question Analysis for each team member
Team Member Performance Comparison
Heatmaps for Team Performance Report
Accessing the Team Performance Report in your Zonka Feedback Account
To access the team performance report, please follow the steps below:
Navigate to Surveys (Manage > Surveys).
Choose the Survey for which you want to see the Team Performance Survey Report.
Click on the Insights Survey Report (Analytics > Insights).
Under the Insights Survey Report tab, click on Team Performance. (Analytics > Insights > Team Performance)
You can filter the Team Performance Report by applying Default Filters like Day, Team, Tag, Devices, Source & Time, Question Filters and Contact Attributes Filters.
The Team Performance Survey Report can be filtered, saved and scheduled to be delivered to your inbox on regular intervals. It can also be exported as PDF for you to share within your team.
Analyzing Feedback related to Team Members was never easier! 👥 📈