There has been a massive shift in the way Customer Service functions in this day and age. For organizations, it's not just about providing support to the customers and serving them in general but it is about retaining them for a long period of time and ensuring that they remain loyal. Why? Well, it's no hidden fact that it is 5 times more expensive to get new customers than to retain existing ones. Putting the focus on Customer Service Performance plays a huge role in doing just that.
When you measure the performance of your Customer Service, you can find out ways to make improvements to the experience delivered to the customers and eventually build a certain level of satisfaction and loyalty among them. There are a number of Help Desk Customer Service Metrics that you can measure to find out the loopholes in your service and where your agents are lacking in addressing customer concerns and queries. In this article, we'll be discussing the Ways to Measure Customer Service Feedback.
Measure Customer Service Performance
Improve your customer service and grow your business with real-time feedback
Some Crucial Help Desk Service Metrics to Keep an Eye On
1. Ticket Volume
It's crucial for the customer service team of an organization to track the volume of support tickets generated on a daily, monthly, or yearly basis. Your Help desk software reports can show you those numbers on the tickets managed by the agents during a particular time. Using the metrics, you can find out how many tickets are being handled successfully by your Customer Support Agents so that you can strategize accordingly.
2. Resolved Tickets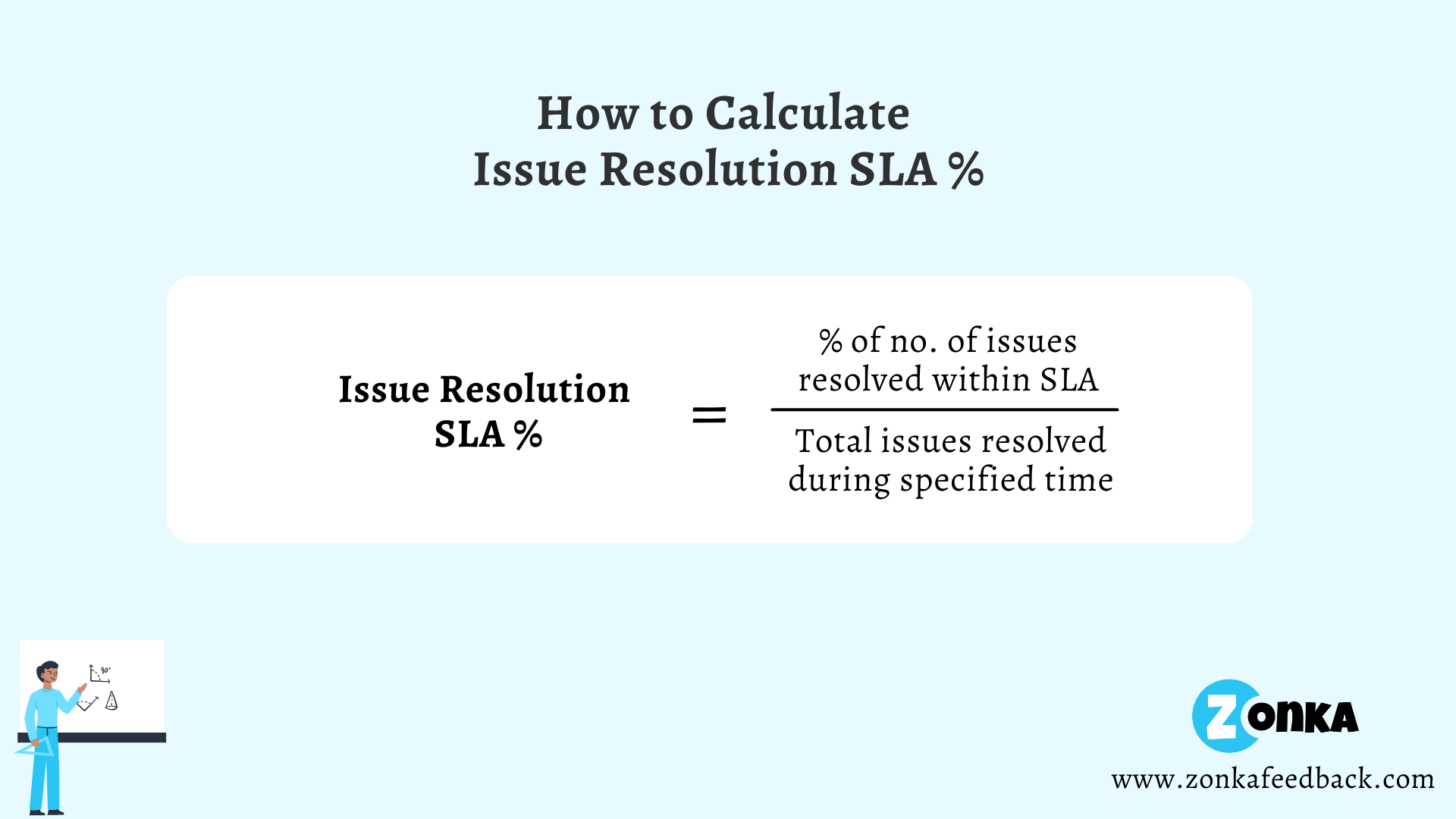 Another Help Desk Service Metric to track is the number of tickets resolved compared to the total number of opened tickets. The general rule of thumb is that the trends of opened and resolved tickets should run parallel.
When measuring these metrics, you can ensure that you are on track to keeping up with resolving the tickets and you can find loopholes that can be fixed for improved Customer Service Performance.
A low-resolution rate may ask for hiring more agents, improving service delivery, optimizing communication channels, and digging deeper into issues that are more complex.
3. Response Time
First Response Time is the time taken by a Customer Service Agent to respond to a new ticket. The lower the first response time, the higher would be your Customer Satisfaction with your Business.
The least a customer needs is an acknowledgment, if not a full-fledged call back from an agent, that their issue or query is being looked at post-service request submission.
It's always better to set some expectations and parameters for your help desk customers and Customer Service Teams along with being transparent about the wait time, even if it's long. That gives customers something, rather than nothing.
4. Average Resolution Time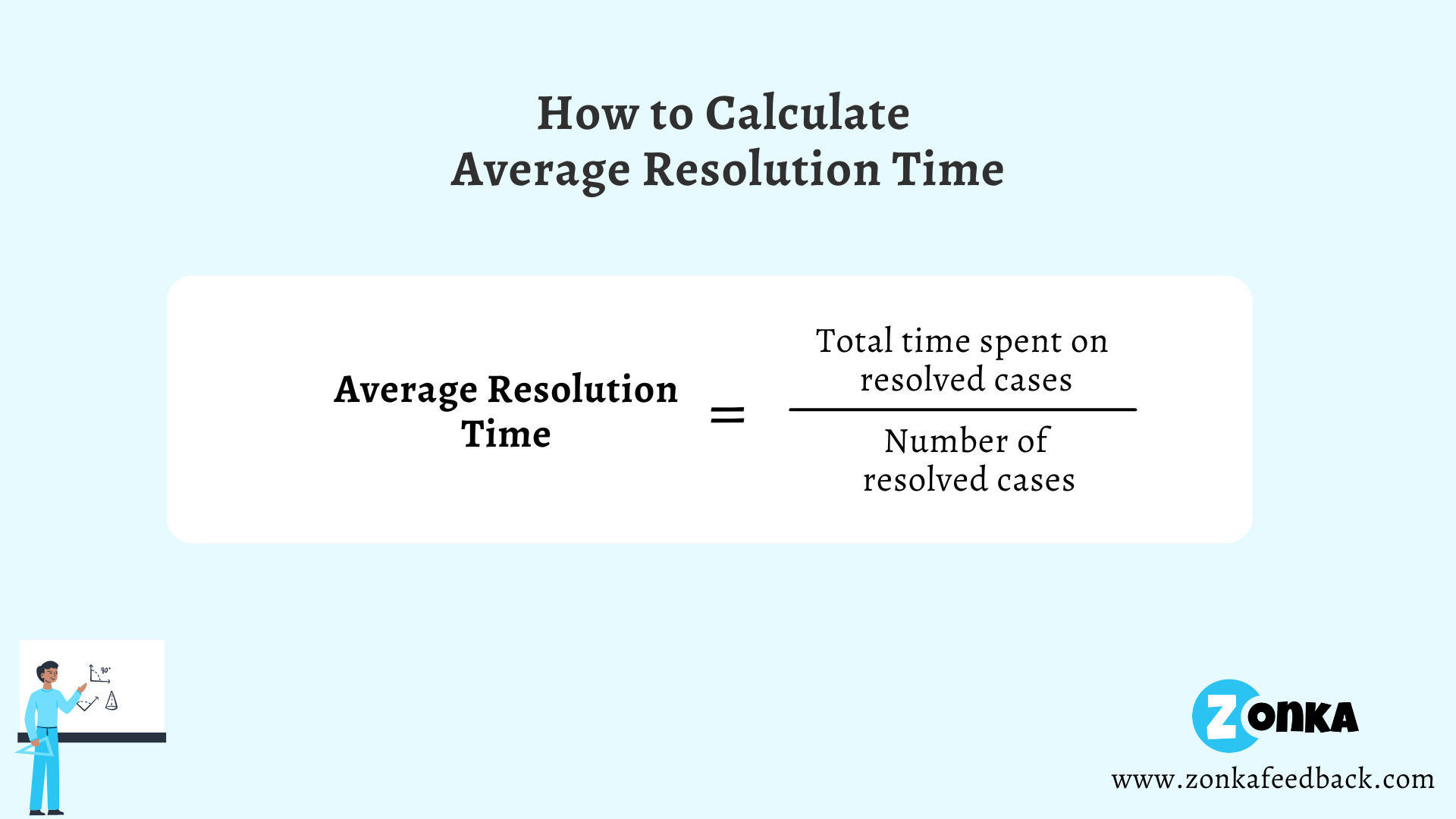 Average Resolution Time metrics give you data on the time taken by support agents to resolve issues of the customers. It gives insights into trends across customer service issues and Customer Service Performance.
This is among the key metrics that tell you how long a customer has to wait before getting their issues resolved. By measuring and improving the numbers, you can improve the overall customer experience, making it one of the effective Ways to Measure Customer Service Feedback.
An example is an Chicago company providing IT services that was able to reduce their Average Resolution Time by a factor of 2x by focusing on improving and simplifying the process their customers contacted and provided information. Rather than generic tickets and emails without context which required multiple back and forth to discover the problem, the workflow was updated to include more categories and subcategories for the customer to choose.
5. Customer Effort Score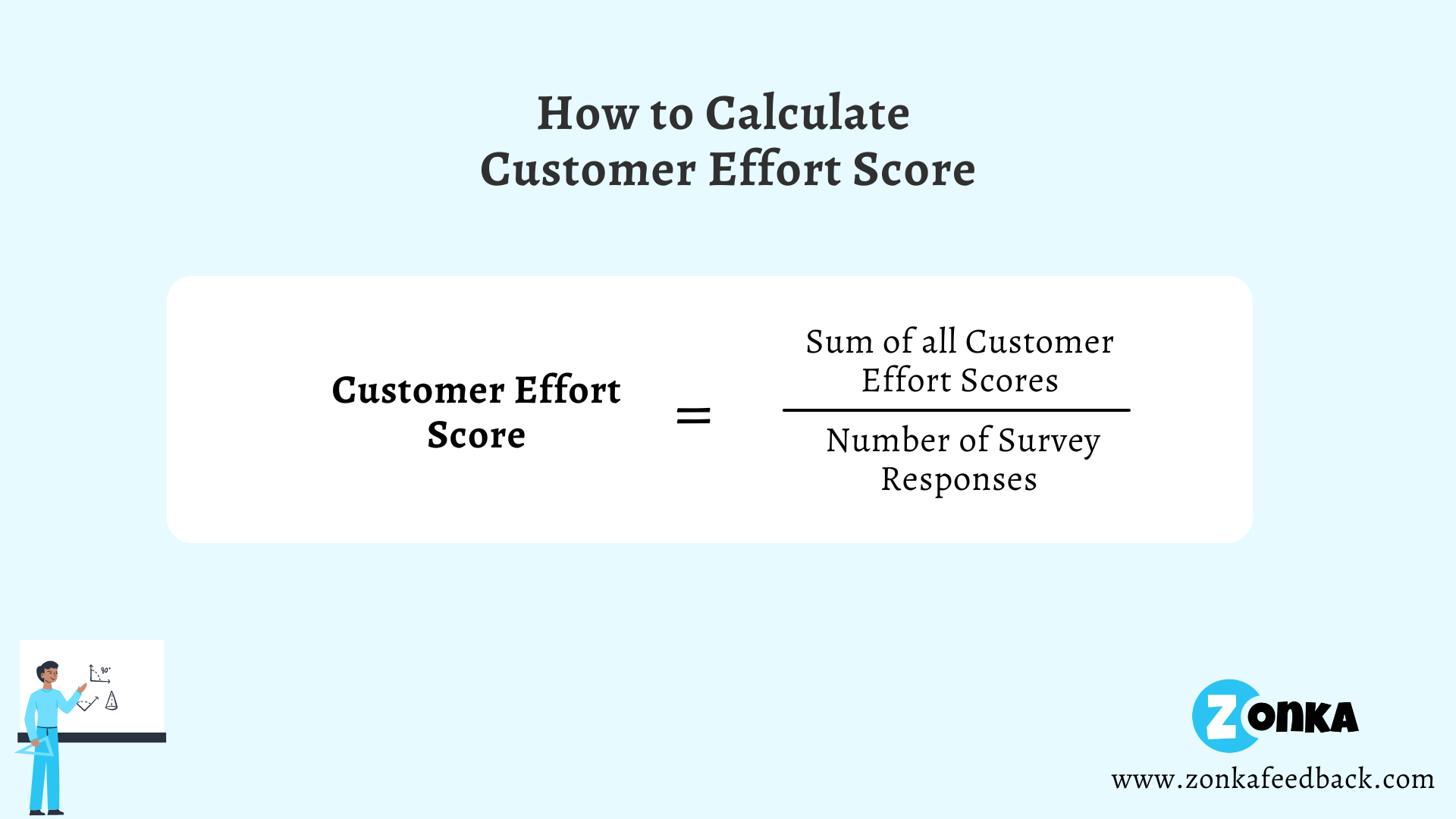 Measuring Customer Effort Score metrics for the help desk can help your organization identify the efforts put in by customers to get issues resolved, communicate with Customer Service Agents, or use your product/service. These metrics can be measured via CES surveys.
6. Customer Satisfaction Score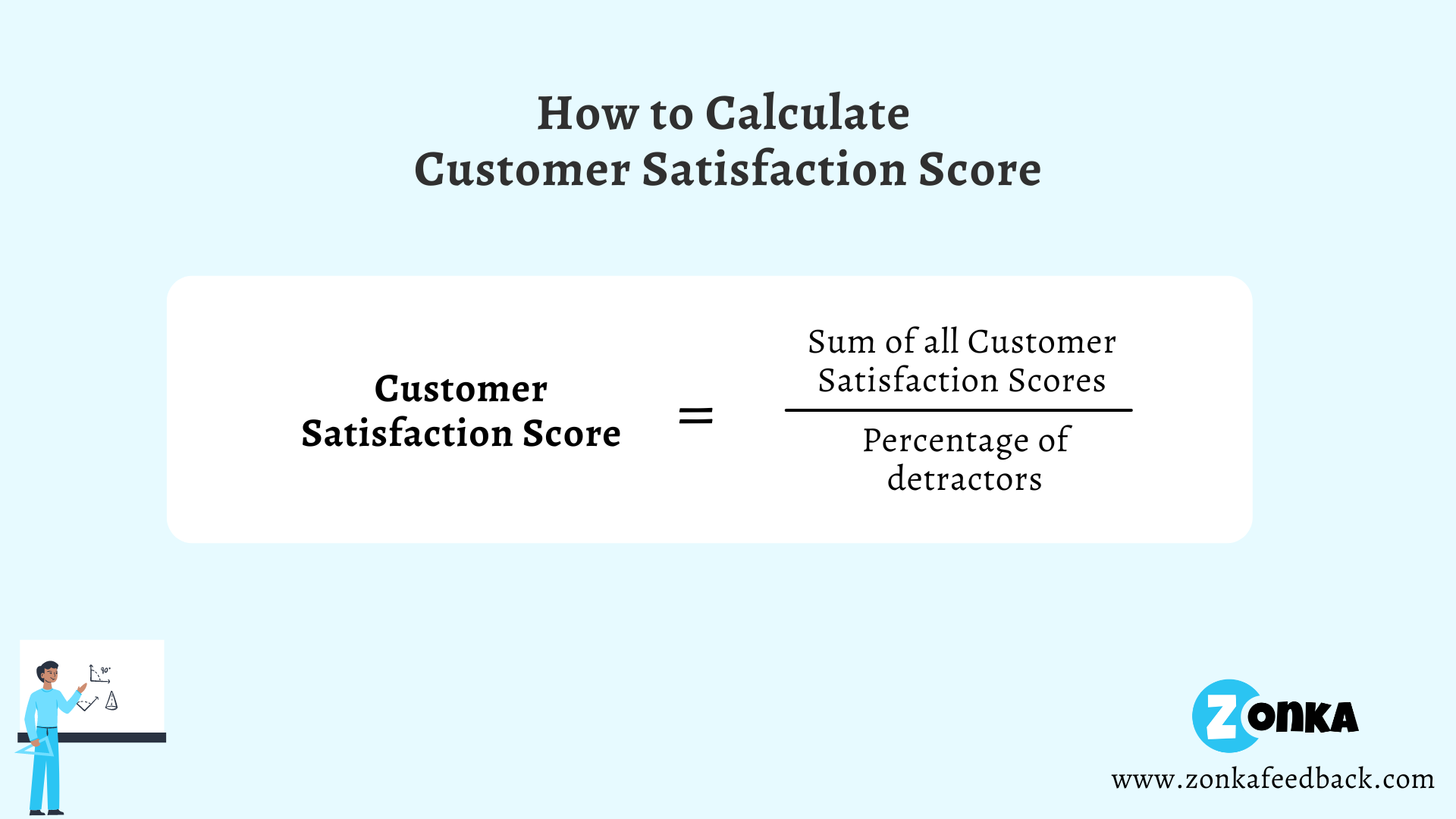 It is also crucial to measure the satisfaction of the customers with the overall Customer Service as well as the product. Running CSAT surveys after a ticket is closed can give you data on how well or poorly the customers rate their satisfaction level. Using the metrics, you can drill down into tickets with poor customer service experience. For customers with high CSAT scores, you can send follow-up NPS surveys to measure their loyalty to your brand making it one of the effective Ways to Measure Customer Service Feedback.
7. Agent Performance
Customer Service Agents become the face of your business whenever a customer needs support. So, it becomes crucial to track the performance of individual agents to maximize their efficiency.
Customer Service Agent Performance stats can help identify the top performers along with throwing light on the opportunities that ask for additional training. Tracking these metrics frequently allows the optimization of staff allocation on channels where ticket volume runs high.
Best Practices Measure Customer Service Performance with Helpdesk
Here is a list of best Helpdesk practices for improving Customer Service Metrics:
1. Accelerate Response Rate Using Chatbots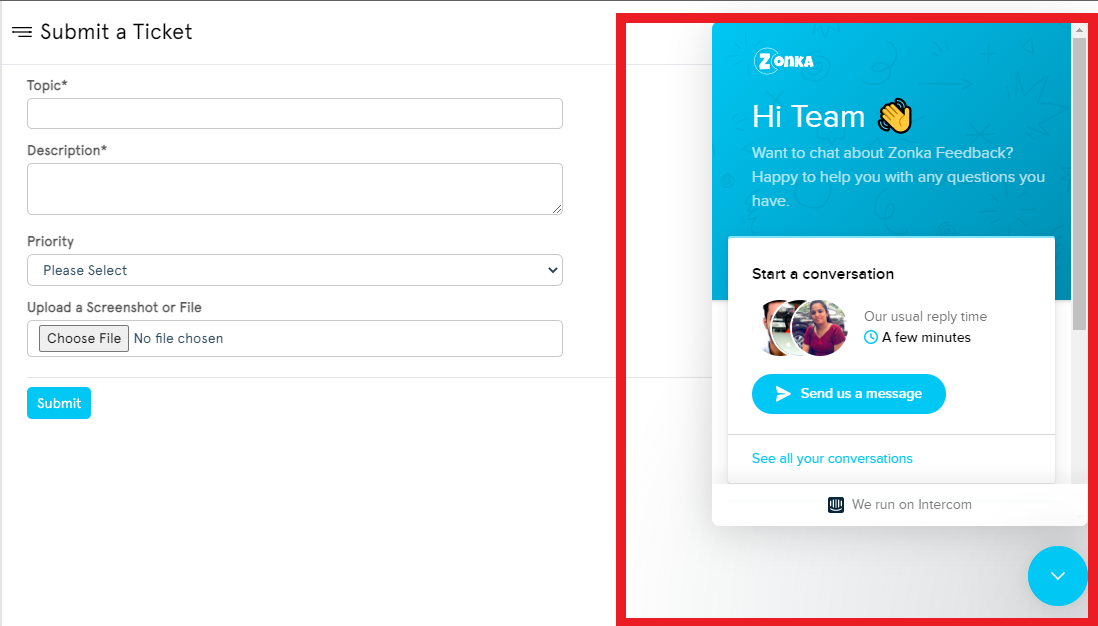 Some help desks may see incoming tickets at odd hours and customers may need your support at any time of the day or night. So when you put a 24/7 portal for Customer Service, you can ensure that the Customers can seamlessly submit their tickets at their convenience without having to wait for a response from a Customer Service agent. It usually works in two ways, either you hire more agents to work through the night or integrate AI tools like Chatbots to provide assistance to the customers.
2. Enhance Self-Service Portals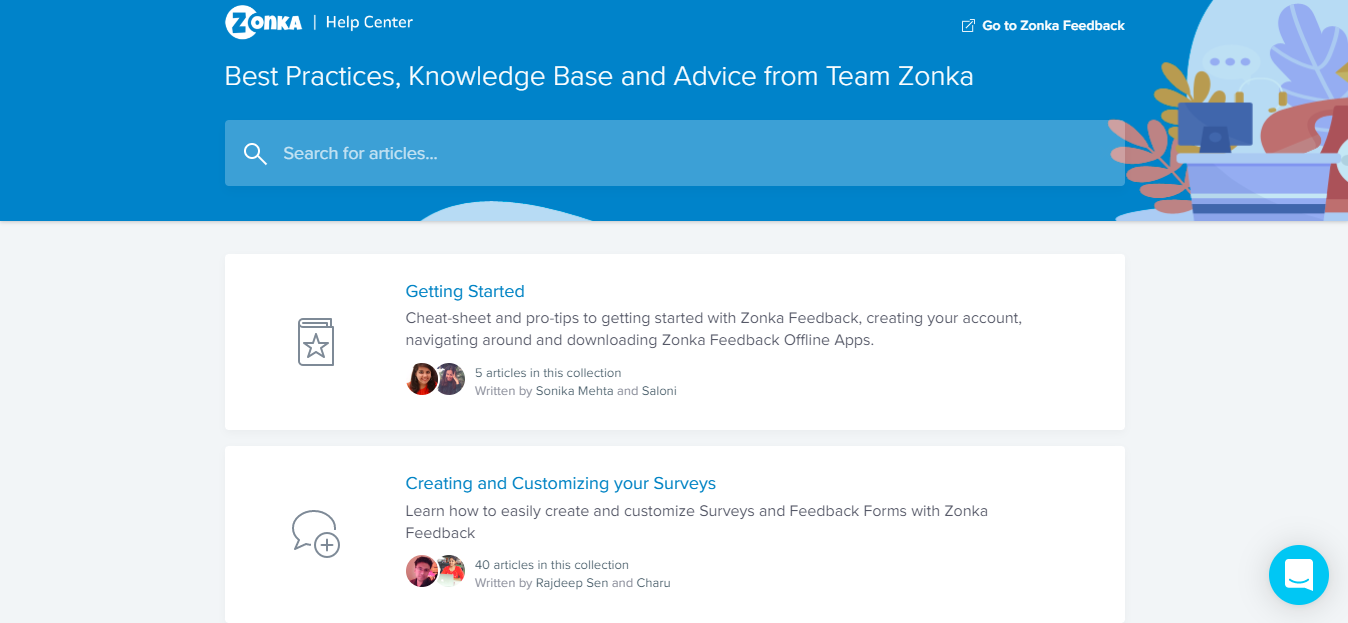 While 40% of customers prefer to use self-service, over 55% find the option difficult to use. This may happen due to a bunch of reasons ranging from lack of information to poor accessibility. All a customer needs is a service option that can save them time and keep them on track with their processes.
By optimizing these portals, you can provide them with the option to help themselves and allow them to create service tickets on their own. Doing so also has a positive impact on your Customer Service teams as the agents can spend more time solving complex issues than just creating tickets.
One of the best ways to optimize these channels is by building a Knowledge or Help Center. It can benefit both agents and customers as it works as a guide to assist in solving problems.
3. Help Desk as an Engagement Channel
Other than just using Help Desk as a platform to address Customer Complaints, you can also use it as a communication channel. This communication can include business updates like product launches, upcoming events, updates in pricing, etc.
4. Distribute Surveys to Measure Customer Satisfaction
Conducting frequent surveys and analyzing the collected data can give you deeper insight into the perspective of your customers and their experience with your brand. Are they happy with your product? Was the last interaction between your customer and agent successful? Do customers have to put extra effort to get their queries resolved? Are the customer Service Agents working effectively? - All these questions can pave Ways to Measure Customer Service Feedback as the responses can be gathered via Customer Interactions at multiple touchpoints with your business. You can understand the pain points of the customers, measure their satisfaction and ultimately strengthen your help desk.
5. Empower Multi-Channel Integration
The majority of customers expect resolutions almost immediately without having to hang onto a specific device or channel. Integrations for multiple channels allow you to engage with customers at any time, any place.
For instance, with Intercom integrations, the Team Inbox enables seamless support across touchpoints like in-app, social media, websites, emails, etc. making it convenient for the customers to get in touch with your brand. By segmenting the inboxes further for departments like Sales and Customer Support, you can ease collaboration on complex issues for a quick and effective resolution that contributes to an improved customer experience.
6. Integrations for Automated Workflows
To turn your Helpdesk into a one-stop shop for all customer contact then you can set up integrations. Doing so ensures that your customer communication via different channels is collected in your help desk and you can further set up workflows to segment, analyze and work on the collected feedback data via detailed Survey Reports to improve your Customer Service Performance.
For instance, using Zonka Feedback's Freshdesk integration, you can set up workflows to create new tickets and assign them to agents for new Survey Responses. Also, you can set up rules for automation to trigger email and SMS surveys to your Freshdesk contacts.
For example, once the status of a ticket is updated to 'Resolved' or 'Pending', a trigger-based CES, CSAT, or NPS survey can be sent to your customers. You can set up real-time alerts and notifications to respective teams and managers as soon as a new survey response is submitted. On top of that, you can sync your agents into your account to measure their performance in handling tickets.
Conclusion
Focusing on Ways to Measure Customer Service Feedback can increase the efficiency of the Customer Service team and customer satisfaction. It tells you where your efforts stand and how well your teams are able to handle Help Desk tickets and processes. Before getting started, know which metrics are crucial for your business to track. Measuring Customer Service Performance is important but it's also crucial to understand the meaning of those numbers for gaining actionable insights without overwhelming your resources.
Measure Customer Service Performance
Improve your customer service and grow your business with real-time feedback