Delighted is a popular self-serve experience management platform that enables businesses to gather actionable customer, product, and employee feedback.
Although it's a brilliant tool to collect customer feedback, Delighted isn't the only option.
There are tons of survey software available today that are more robust and powerful in terms of customer experience automation, question types, and more.
Here, we will be talking about the top 20 Delighted alternatives in terms of feedback, and collection that you can pick based on your specific requirements, and future goals.
TL;DR
Businesses may look for an alternative to Delighted due to its higher cost, follow-up questions, and limited integrations.
We have gathered a list of top 20 Delighted alternatives with thorough market research, and set parameters, including unique features, and pricing plans.
Some of the popular alternatives are Zonka Feedback, SurveyMonkey, Refiner, Typeform, Survicate, and more.
Apart from Forsta, we have also shared a list of other platforms and their various alternatives like Medallia alternatives, SurveyMonkey alternatives, Hotjar alternatives, Typeform alternatives, GetFeedback alternatives, Cloudcherry alternatives, Jotform alternatives, AskNicely alternatives, InMoment alternatives, Forsta alternatives, Delighted alternatives, Survicate alternatives, Qualtrics alternatives, Uservoice alternatives, Canny alternatives, Nicereply alternatives, Satismeter alternatives, SurveySparrow alternatives, Google forms alternatives, Data collection tools, Forms on fire alternatives, Paperform alternatives, Fulcrum alternatives, and GoCanvas alternatives.
To see how Zonka Feedback can be your top choice as a Delighted alternative, sign up for a free 7-day trial or book a demo!
Measure Customer Feedback & User Insights
Try the best Delighted Alternatives to understand what users need and learn ways to delight your customers.
#1. Zonka Feedback
As one of the top Delighted alternatives, Zonka Feedback is the best customer feedback and experience management platform. The best part that makes the platform a top choice is its real-time response inbox. The omnichannel platform enables businesses to effortlessly measure customer satisfaction, net promoter score, customer effort score, and more. The platform also elevates customer experience with real-time report, and get in-depth insights while closing the feedback loop.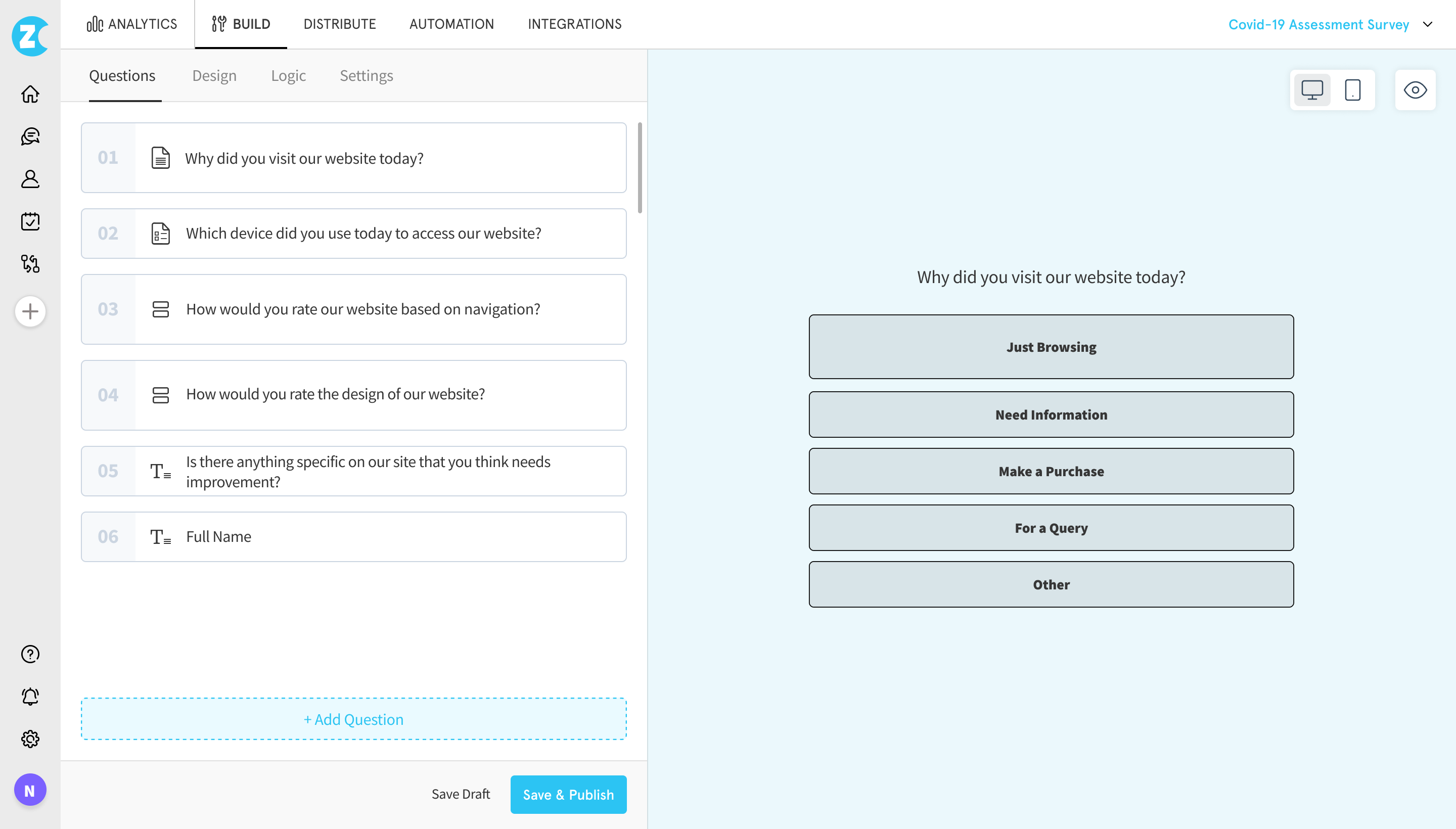 Zonka Feedback Features
Capture responses and collect data with customized Surveys
Run surveys on iOS and Android Devices, get feedback without WiFi, on the go
Capture Website Experience using Popups, Feedback Button, Embed, Links
Run Product Experience Surveys and employee feedback experience to know user responses and satisfaction with your product
Create and customize engaging surveys in minutes with an easy-to-use editor
Pricing: Starts at $49/month. You can also try its free plan.
#2. Survicate
This online survey software is one of the top choices when it comes to gathering customer responses within minutes. The tool is highly rated for its effortless setup, customization, and integration features.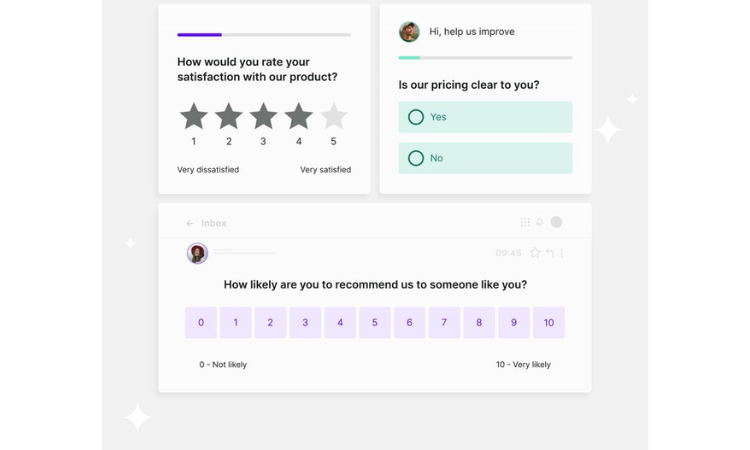 Survicate Features
Build any survey in minutes using an intuitive drag-and-drop creator
Automate data collection with recurring surveys for valuable insights
Integrate with your favorite tools in a single click
Pricing: Starts at $53/month.
#3. SurveySparrow
SurveySparrow is a top customer experiences platform helping businesses build conversational surveys for any type and in any language.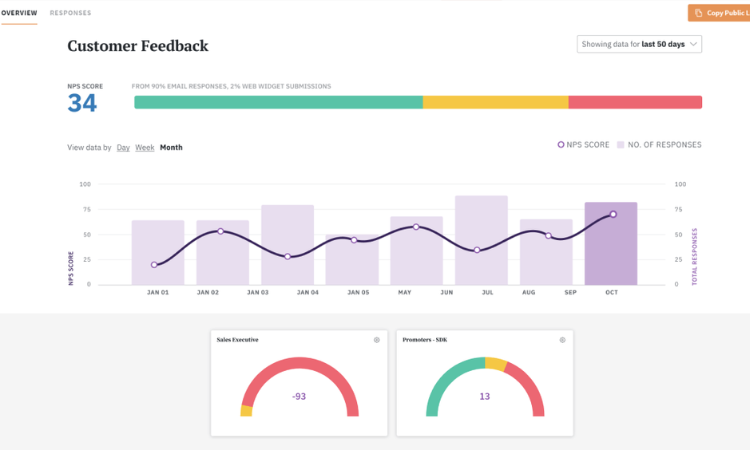 SurveySparrow Features
Conversational and dynamic survey
Multi-channel distribution through different channels
Automated workflows to set up branching logic and conditional actions
Pricing: Starts at $99/month
SurveySparrow is popular for its chat-like interface and robust features; however, it can work on Microsurveys and offline surveys. If you're looking for a SurveySparrow alternative read this blog on SurveySparrow competitors.
#4. AskNicely
AskNicely mainly specializes in NPS tools. As an alternative, the platform enables businesses to measure every customer experience and motivate the frontline teams.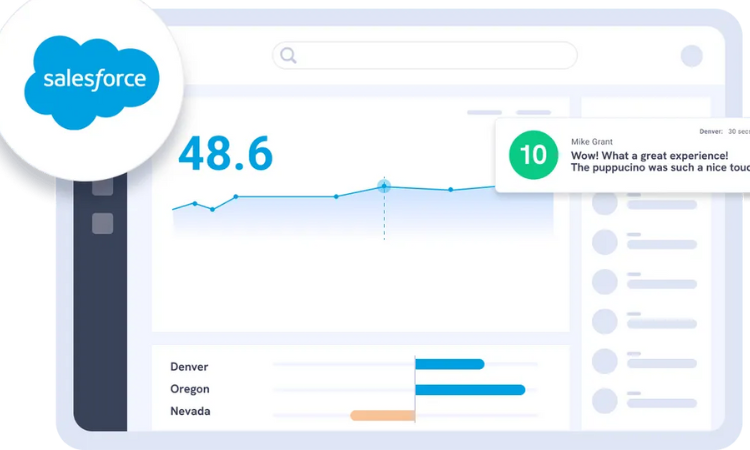 AskNicely Features
Leverage workflows and integrations for the next best action
Measure customer experience, motivate your frontline teams
Compare performance across locations down to individual team members
Pricing: You can book a demo to learn about their pricing plans.
AskNicely mainly uses the NPS tool to measure customer and employee satisfaction; however, the platform lacks other CX metrics. Here is a blog for you on AskNicely competitors.
#5. SurveyMonkey
SurveyMonkey is an AI-powered tool that offers robust features for gathering responses for actionable business insights.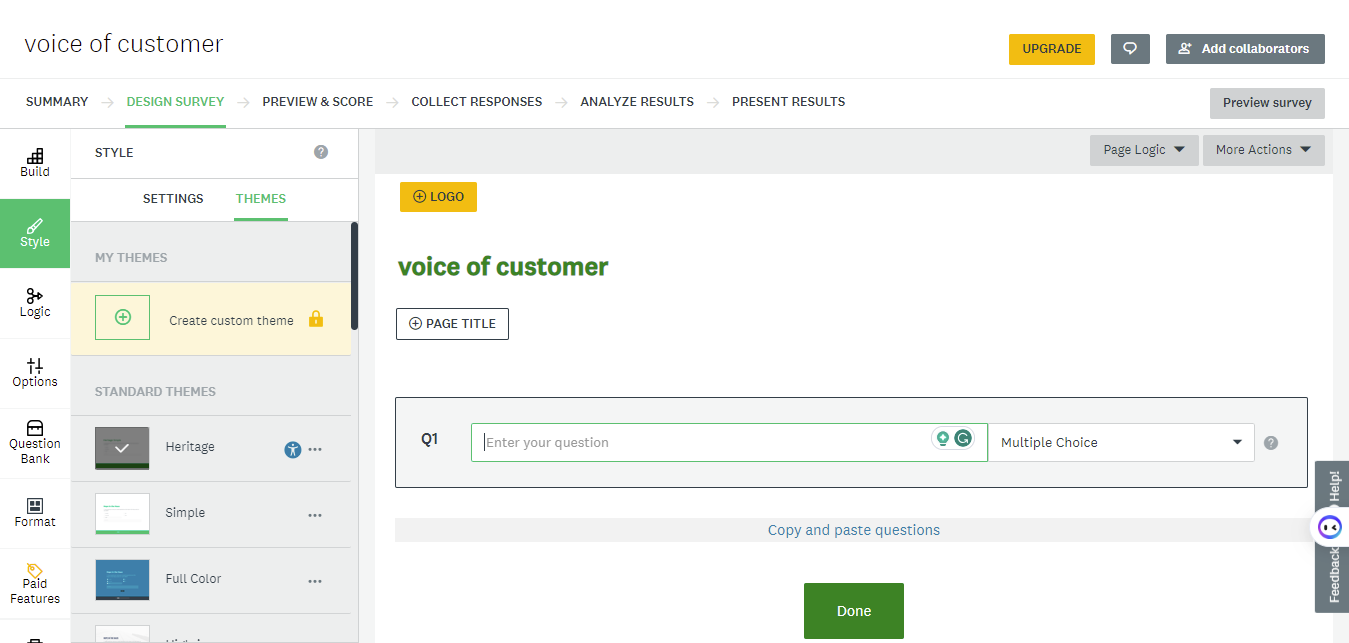 SurveyMonkey Features
Survey respondent panels that allow customers to target specific demographics
250+ survey templates for various use cases
Advanced survey creation with AI guidance for creating better question types
Pricing: Starts at $99/month
SurveyMonkey is one of the most well-known online survey tools, businesses are looking for alternatives due to higher cost, few question types, and limited customization. If you're looking for some of its best alternatives, you can read this blog on SurveyMonkey competitors.
#6. Refiner
Refiner is a survey tool that specializes in Microsurveys. The tool offers highly customizable in-product surveys, coupled with advanced user targeting for segmented and specific insights.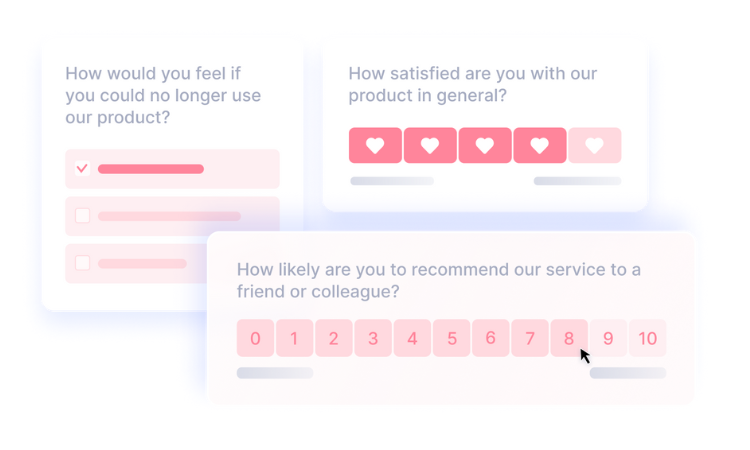 Refiner features
Get highly customized in-app surveys with advanced user targeting
Use Microsurveys to get reports and go beyond basic surveys
Beautiful surveys to display everywhere, and gather responses
Pricing: Starts at $79/month
#7. Typeform
An easy-to-use and thoughtfully-designed survey solution, Typeform is a smart choice. The platform allows customers to strike up conversations with their customers instead of simply collecting feedback.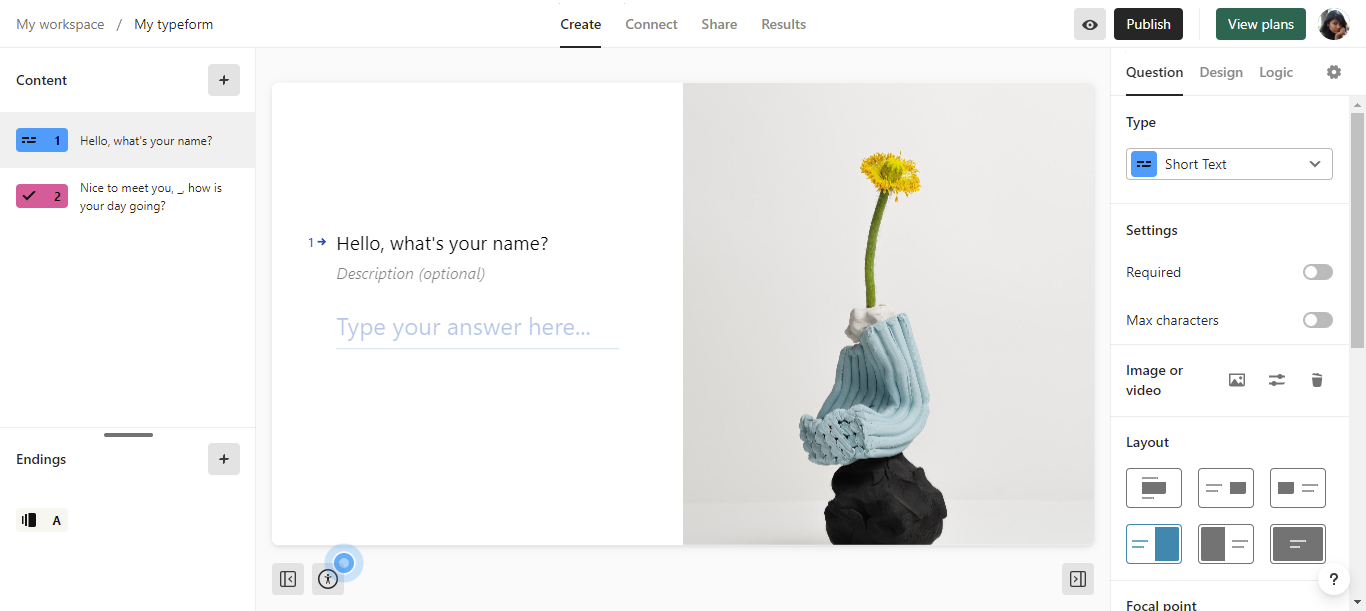 Typeform features
Unique and conversational surveys to collect responses
Provides extremely responsive customer support
Ease in creating dynamic surveys through logic jumps
Pricing: Starts at $25/month.
Typeform helps brands treat people with thoughtfully designed tools; however, the platform has its own setbacks in terms of branding, better pricing, and ease of use. You can read this blog on Typeform competitors to learn more about its alternatives.
#8. GetFeedback
The customer experience management tool, GetFeedback enables users to quickly pivot based on customer responses and allows them to drive more brand value from them. It also provides survey templates like NPS ®, CES, CSAT, Digital and Purchase Experience, and more.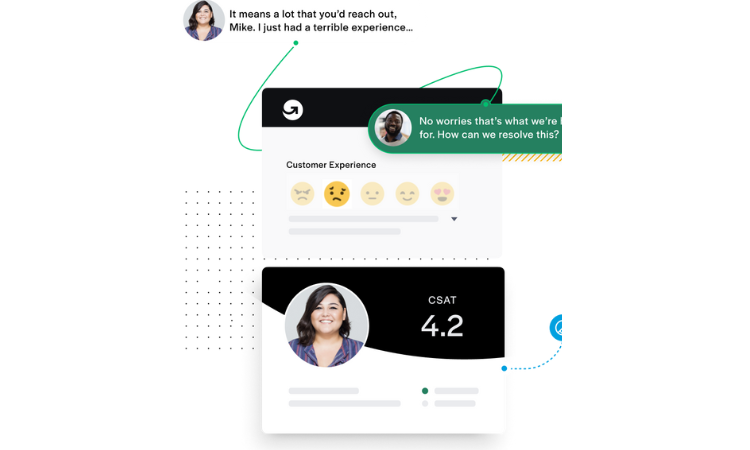 GetFeedback Features
Collect targeted opinions and fuse them with customer data
Get mobile-optimized survey templates
Close the loop faster with real-time alerts
Pricing: You can get in touch with the sales team.
GetFeedback's complicated UI, limited integration options, steeper learning curve, and higher costs might compel businesses to switch to its alternatives. If you searching for some of its best alternatives, here is a blog you can read on GetFeedback competitors.
#9. SurveySenum
The AI-enabled platform, SurveySenum helps you measure and take action on an NPS & and CSAT Survey. The platform empowers users to launch any survey in just 30 minutes.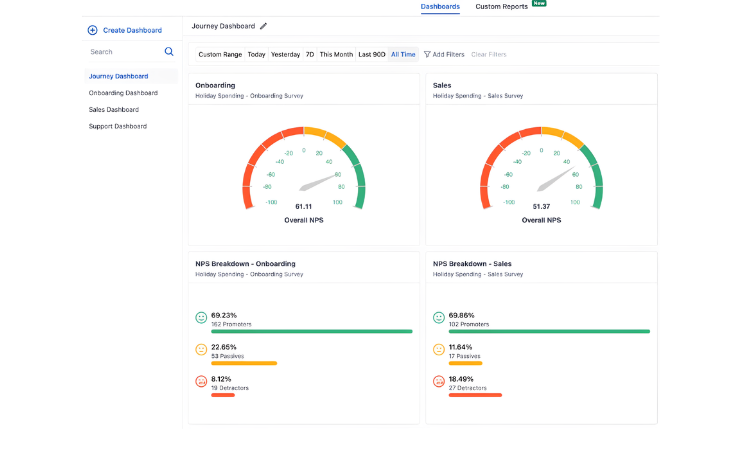 SurveySenum Features
Easy to use and launch survey in 30 minutes
Get a CX expert to analyze the feedback and boost sales
Get data security
Pricing: You can connect with their sales team.
#10. ProProfs Survey Builder
ProProfs Survey Maker is a powerful and user-friendly tool designed to empower businesses to gather valuable insights and data effortlessly.

ProProfs Features
Create surveys & forms
Build NPS surveys
Make polls, popups, sidebar & in-app surveys
Pricing: Starts at $19/month
Delighted Alternatives For Product Feedback
1. UserVoice- It helps users listen and learn from customers, prioritize features that matter, and innovate efficiently.
2. Canny- It helps customers collect and organize feature requests to better understand customer needs.
3. Userback- It simplifies the product feedback collection, making it an indispensable tool for businesses striving to enhance their online user experiences.
4. Usersnap- It enables companies to capture, organize, respond, and scale user responses all in one place.
5. Instabug- It makes it easy for customers to collect customer feedback right from inside your app.
6. Marker- It enables users to collect live responses from teams, customers, clients, and users.
7. Moengage- It is an insights-led customer engagement platform that enables users to turn data into actionable insights.
8. Maze- It enables businesses to scale customer insights so as to build the right product faster.
Delighted Alternatives With A Focus On Website Feedback
1. Hotjar-Hotjar enables users to understand user behavior and get customer responses in an easy, and affordable way.
2. Wootic- Wootic offers robust analytics and reporting capabilities, allowing companies to gain deep insights.
Conclusion
We have covered the top 20 alternatives to Delighted that you can look for to create sophisticated surveys, and collect responses.
If you're still unsure which one to choose, why not try Zonka Feedback? Take advantage of this cost-effective platform with a 7-day free trial, to get started today!