Product marketing is introducing a new product to the market and making it successful. It involves planning, advertising, pricing, promotion, and positioning a product to capture customer attention. A successful product marketing strategy requires research and analysis to understand customer needs and trends in the industry. With this knowledge, marketers can develop an effective product marketing plan focusing on the proper channels and resources to reach their target audience.
Defining Product Marketing Strategy
A product marketing strategy is a plan designed to increase awareness of your product and drive demand which is somewhat similar to growth marketing. It should be closely aligned with the overall business objectives, focusing on gaining new customers, and increasing revenue and profitability. To create an effective product marketing strategy, learn to read minds: understand what potential buyers want, why they want it and how to meet their needs.
Once you thoroughly understand your target audience, develop a plan to build awareness, generate demand, and convert leads into customers. Focus on creating messages that resonate with your target market and appeal to their wants and needs. For example, it could include campaigns that create a buzz or educate buyers, digital marketing tactics like SEO and online advertising, or public relations initiatives to generate earned media coverage. Additionally, you may also consider working with link building services to help boost your website's search engine rankings.
Importance of Product Marketing Strategy
Product marketing strategy is a must-have for businesses of all sizes. It can help increase profits, build brand loyalty and recognition, create competitive advantages, and provide clarity and direction to ensure the success of your product or service. A successful product marketing strategy should include market research, customer segmentation, positioning and messaging, pricing strategies, competitive analysis, and promotion.
Steps to Creating a Successful Product Marketing Strategy
1. Define Your Target Audience
The first step to creating a successful product marketing strategy is to define your target audience. Who are the people you want to reach out to?
2. Set Clear Goals
Setting clear goals is essential for any successful product marketing strategy. Think about what success looks like for this product launch and how you will measure it. What metrics will you use to track progress? Having measurable goals allows you to focus on what matters most and prioritize actions that will help drive results.
3. Develop a Unique Value Proposition
Crafting an effective value proposition is critical for any successful product marketing strategy. A unique value proposition is a simple statement that communicates what makes your product better than its competitors. It should also be easy to understand, engaging, and relevant to your target audience.
4. Research Your Competitors
Understanding what your competitors are doing in the marketplace is key to creating a successful product marketing strategy. Conducting competitive research will help you identify gaps and potential opportunities for differentiation across different competitive sets. This can drive strategic decisions about positioning or messaging for your product launch.
5. Create Compelling Content
Content is integral to any successful product marketing strategy. Content should be unique, informative, and engaging enough to capture attention and drive conversions. Content can take different forms, including blogs, videos, and designing eye-catching infographics using tools like Venngage Infographic Maker. If you have unique podcast ideas, you can also create podcasts that will lead to increased revenue and engagement. And with the help of top AI tools, content creation has never been quicker or more accessible. You don't need to be an expert to conjure up professional material to promote your product.
6. Optimize Your Website
Ensuring your website is optimized for search engines and user experience is essential for any successful product marketing strategy. Make sure the content on your website is well-written, concise, and easy to understand. Additionally, ensure you use keywords effectively so customers can find your website when searching for related information or products. Personalizing your website offers your visitors a tailored experience and they're more likely to pay attention to your products.
7. Plan Your Launch Events
Launching a new product requires planning and promotion, from press releases and social media campaigns to events like webinars or launch parties. Also, planning to launch metaverse for a well-planned launch event can help spread awareness about your product quickly and generate more sales in the long run.
8. Measure Your Results
Finally, it's important to monitor and measure the success of your product marketing strategy. Track data such as website traffic leads generated and sales made, and use this information to optimize your efforts for maximum results. This will also help you determine which strategies are working best so that you can focus on what works in the future.
Conduct Market Research & Understand Customers' Needs
An important part of any product marketing strategy is understanding your target customer. By conducting market research and sales prospecting, you can gain valuable insights into who your customers are and what they need from the product you're offering. This research can help inform your messaging, positioning, and packaging decisions.
Market research should also include competitive analysis to understand how other companies in the same industry or niche approach their products and content creation. Finally, a clear view of the competition will keep you focused on developing strategies to make your product stand out in the marketplace.
Once you know who your customers are and their wants, you can develop targeted marketing campaigns that speak directly to those needs. Personalize emails and ads to target particular customer segments and ensure you're reaching out to potential customers on the platforms they use most often.
Price the Product Appropriately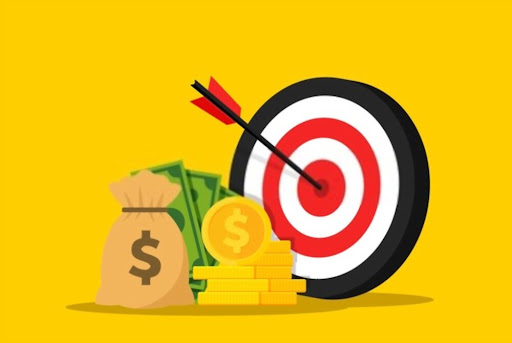 When creating a successful product marketing strategy, it is essential to price the product appropriately. Pricing the product too high makes it unaffordable for many of your customers and will stunt sales. Alternatively, if you price the product too low, you may not make a profit or, even worse, appear to be offering an inferior quality item. Instead, consider surveying your target market to determine what they are willing to pay and researching comparable products in the market to know where you should reasonably set prices. Additionally, look at other factors, such as production costs and shipping charges, when determining the price so that your pricing covers all necessary expenses.
Select Distribution Channels for Your Product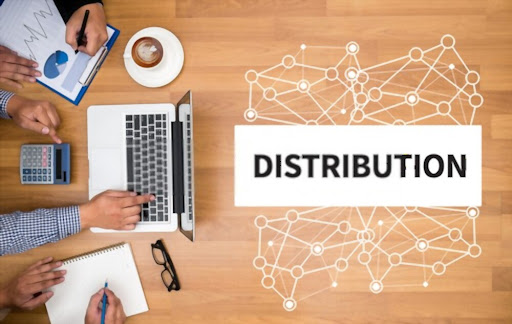 Once you have identified and established your target market, you must decide on the best distribution channels for your product. Distribution involves getting the right product to the right person at the right time and ensuring it cost-effectively reaches them. Your chosen distribution channel will depend on where your customers are located and what type of goods they require. For example, if you're selling digital products such as software or ebooks, a downloadable link may be all that is required to get them into the customer's hands. For example, physical goods may require shipping via mail or third-party delivery services.
Craft a Compelling Product Story
Every product has a story. It could be the story of its development or how it solves customer problems and makes life easier. What matters is that your marketing plan should include a narrative about your product to grab potential customers' attention. To create an effective product story:
Identify the key features and benefits of the product
Connect emotionally with potential customers by understanding their pain points
Outline how your product helps to address these problems in a unique way
Craft an engaging narrative that highlights the human element
Use creative visuals to get people's attention and bring your story to life
Once you have crafted an effective story, use as many channels as possible to share it with the world. This could include website content, social media posts, blog articles, and video marketing.
Establish a Presence on Digital Platforms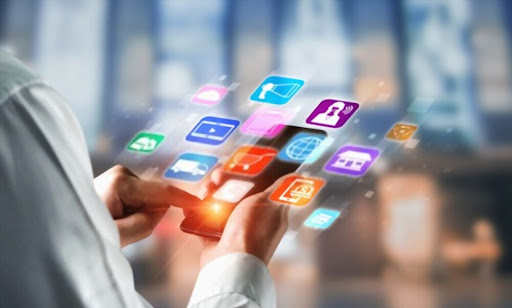 Nowadays, having an online presence is essential for a successful product marketing strategy. Your business should be active on popular digital platforms such as Twitter, Facebook, Instagram, and LinkedIn. You can share content about your product through these channels, including videos, images, and written posts. Posting about your product regularly and consistently is the key and for handsfree process use social media automation tools. You can also create paid campaigns to target specific audiences and reach potential customers who may not know about your product otherwise; when done strategically, leveraging social media platforms can help you drive sales and increase brand awareness among potential buyers.
Monitor Your Performance Metrics
As part of any successful product marketing strategy, tracking performance metrics is key to understanding how successful your efforts are. This includes tracking key metrics such as website and social media performance, customer feedback, sales numbers, and customer lifetime value. You should also track which strategies work best so you can adjust your approach accordingly. Doing so will help you make better decisions regarding pricing, distribution channels, and product story narrative in the future.
Conclusion
In conclusion, creating a successful product marketing strategy involves understanding your target audience, positioning your product effectively, and crafting an effective content and promotional plan. It is also key to stay abreast of the latest industry developments and trends to ensure that you reach the right customers in the most effective way possible.
Streamline Customer Feedback Management with Actionable Insights
Build omnichannel experience for your customers and collect feedback throughout customer journey to improve satisfaction, loyalty, and engagement with Zonka Feedback.