When the term "Software-as-a-Service" first appeared, it was hard to think that software could be provided as a cloud-based service. However, there has been a new revolution over time, and we now have Solution-as-a-Service (SolaaS).

The concept is so novel that many businesses are unsure what it means and how it will support business growth. However, SolaaS is here to transform how companies conduct their operations. So let us take a look at what this term entails.
Elevate CX with Customer Feedback🔥
Collect real-time, in-moment feedback at all touchpoints in customer journey and leverage feedback insights to transform customer experience.
What is SolaaS?
A novel approach to cloud computing called "Solution-as-a-Service," involves delivering the entirety of an IT solution as a single unit. SolaaS combines disjointed processes, lowers project costs, and accelerates time to value.
The way businesses approach their IT needs is changing due to such service offerings.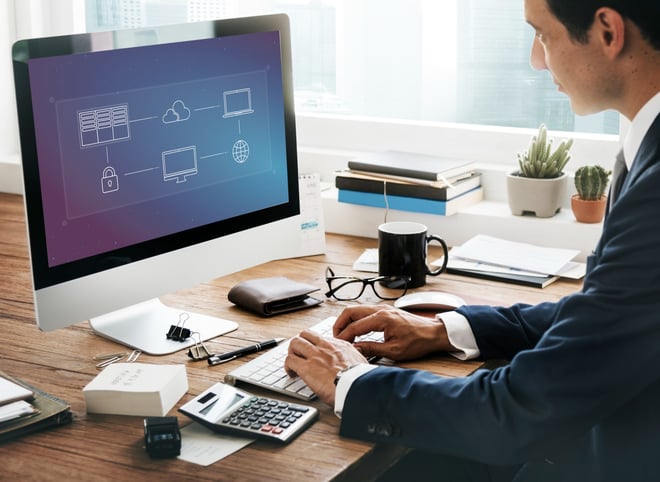 Solution-as-a-Service (SolaaS) overcomes the complex challenges businesses face when attempting to incorporate all facets of a project or industry, moving beyond Infrastructure-as-a-Service, Platform-as-a-Service, and Software-as-a-Service.

Incorporating recent technologies into your organizational systems has become significantly more creative with this service.
SolaaS's ability to lower customer risk during implementation and release them from high start-up costs is a significant game-changer. In addition, you get a fully implemented solution with the option of integrating with specialty products for a set monthly price instead of just software.
Additionally, the solution provider fully assumes responsibility for managing the entire landscape of your organization, allowing you to concentrate on other crucial business areas.
Modern software is only as effective and potent as the users who use it, even if you've chosen it. For instance, data analytics software can't be adjusted once and left on auto-mode; it needs constant tuning.
Let's say no one is implementing it correctly for you or directing the analysis by posing the appropriate questions. In that case, you risk losing more elusive or actionable insights. Furthermore, this failure results in a steep and expensive learning curve for businesses.
SolaaS provides a data science team intimately familiar with the analysis software. This team asks the right question
s, sifts through free-form data, and presents it to you so that you can benefit from it and make informed business decisions. Meanwhile, it frees up your internal resources to focus on higher-value tasks.
How Can Customer Feedback Benefit The SolaaS Industry?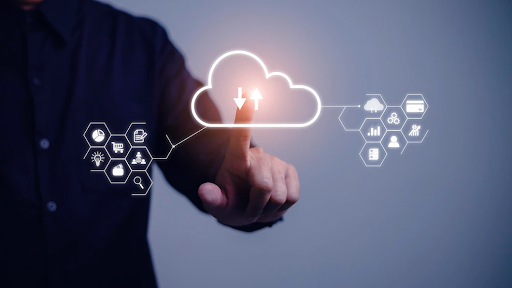 Ever wondered which factors significantly contribute to the success of SolaaS or SaaS businesses? Naturally, you're thinking about products, cutting-edge technology, tools, skilled employees, and expertise.
Accurate, but focusing on customer feedback is one way to make your products or services more customer-centric.
Listening to customers' opinions, wants, needs, and expectations is essential when developing customer-centric products and services. In addition, customer feedback is one of the most effective methods for identifying and resolving product bugs/defects– extremely important and precious for managed IT support services too.
Since SolaaS is all about customized implementation and integration of the services, one of the most critical and complex tasks is to develop software products based on your customers' expectations. In addition, feedback from right channel at the right time using a product feedback tool is crucial for enhancing the SDLC and software testing process, producing high-quality software products, and integrating them into your client's organizational structure.
Measure Customer Service Performance
Improve your customer service and grow your business with real-time feedback
So, How Does SolaaS Feedback Benefit?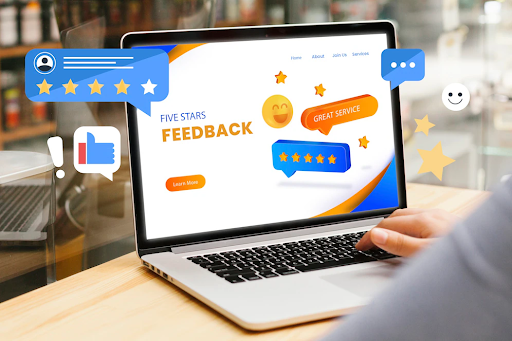 Boosts The Product's Quality

Feedback reveals areas where you still need to improve. It is essential while the client's software product is being created and tested. QA services are crucial in the software development life cycle because resolving issues/bugs during development saves time and resources that can be used to build quality products.
Increased Customer Loyalty
Consider the customer's viewpoint: they desire a high-quality product that enhances the product's usability and overall experience. Customers are always pleased and grateful when they receive high-quality, bug-free products.
In addition, a high-quality product lowers support costs, which is an essential consideration for any consumer. Early product feedback and resolution are the most impactful ways to create better products with high customer retention.
Lowers Development Costs
Early software testing is critical when developing software products for clients to make changes before it's too late. More product changes necessitate more time to build and test the product. So you can cut costs by asking customers for feedback.
Cuts Down On Time To Market
Time spent on development and automation testing is significantly reduced by quicker issue/feedback resolution. However, delays lead to higher development costs, dissatisfied customers, compromised product quality, and increased time requirements.
As a result, Sol companies must shorten the SDLC process to provide clients with their products as soon as possible. Ultimately, you can only achieve this with early feedback.
Identifies Patterns
Market trends are constantly shifting, particularly in the SolaaS industry. As time goes on and more new products are released, the older ones quickly become outdated. Seeking customer feedback enables you to stay abreast of modern trends.
Better Decision-Making
Senior staff members and workers frequently have brainstorming sessions when a company plans to develop a new software product. However, identifying customer needs can sometimes depend significantly on customer feedback.
For instance, how could someone manufacture the product without knowing exactly what consumers desire? Therefore, feedback facilitates decision-making for product development.
Demonstrates That You Value Customer Viewpoints
You can let your customers know you value their feedback by asking for it. They become more invested in your business due to your efforts to involve them in its development. You can establish stronger bonds with them by hearing what they say.
The best way to find valuable brand ambassadors who will promote your business positively is through this. Customer recommendations are probably the quickest and least expensive way to attract new clients and establish your credibility with both current and potential customers.
Asking customers if they are pleased or dissatisfied with your service is always appreciated. Doing so demonstrates your respect for their viewpoint and commitment to them. They believe that your main objective is to meet their needs and resolve their issues rather than to make a profit. It positions the customer at the center of your business, which is the proper way to conduct business.
Helps Recognize and Avoid Past Errors
You now have the chance to learn from prior errors – another advantage of asking customers for feedback. This is crucial, especially if you have clients who are no longer making purchases from you.
If you can find out why they are doing so, you may be able to avoid making the same mistake twice. In addition, you will know your mistakes and what to do differently moving forward to keep customers retained and happy.
How Does An Excellent Feedback System Look Like?
Generally, a good customer feedback system entails a tool and procedure to consolidate feedback from all the channels it enters your business. Product teams can use it to collect, organize, and analyze customer feedback. Additionally, the motivations behind your creations become transparent to the team and your customers.
Here is an illustration of a reliable and robust system:
It enables you to gather feedback from each important "feedback channel" that clients use to contact your business.
It doesn't cause much friction to gather this feedback and pass it along to the product team. Low friction is necessary to encourage colleagues in support and sales to use it to provide product teams with feedback.
Your system records feedback and the customer's context (MRR and Plan), allowing you to categorize feedback according to those specifics.
In the system, customer feedback is prioritized by the product team and organized so that it can later be used to determine what to build.
The product can use customer feedback to validate issues and potential fixes, inform its team of what is being built (and why) and get in touch with users once their requested features have been implemented.
The person who submits feedback doesn't feel it is being sent into the void, never to be seen again, because your system is transparent enough to them.
You can feel confident using the data in your system to make decisions because you can rely on its quality.
Conclusion
How businesses manage their IT requirements is changing due to Solution-as-a-Service offerings. SolaaS integrates all facets of a project or enterprise by addressing businesses' particular challenges.
Organizations must make collecting and utilizing real-time customer feedback an essential procedure for each team involved in solution development. They must also ensure to involve their customers in creating their products.
They must utilize social media to interact with customers and manage their ideas, organize tasks, assign them based on customer feedback, and help projects finish throughout the company.
Successful businesses use customer research surveys to collect various information from consumers and business clients because they recognize the value of customer feedback.
Of course, most customer data is collected after the products have been introduced, but they gather some of this information before the products are introduced. Nonetheless, no matter early or late, customer feedback is crucial for all factors mentioned earlier that aid in future planning.