Providing an optimal digital experience is at the core of any business initiative. They invest in hundreds and thousands of dollars, put together a whole team of UI/UX experts and marketers, and bring in an array of technologies just to serve a single purpose- satisfy their customers.
But in order to satisfy the customer, knowing the context, interests, preferences, getting customer feedback, and tracing their digital footprints is imperative. Only this way can they actually know their customers and work on improving the customer experience, let alone attain customer satisfaction.
Elevate CX with Customer Feedback🔥
Collect real-time, in-moment feedback at all touchpoints in customer journey and leverage feedback insights to transform customer experience.
Earlier, they would invest in different software and systems like a content management system, data analytics, eCommerce, mobile apps, web portals, search, etc., to serve their customers. Today, all these technologies are converging into a single source platform- a Digital Experience Platform (DXP).
A DXP is not just a buzzword! It is a unified platform for businesses to manage their digital experiences while also gathering actionable insights from different touchpoints to deliver connected customer experience. Let's know more about DXPs below.
What is a Digital Experience Platform?
Digital Experience Platform or DXP is new-age enterprise software that empowers companies to improve their customer experience and subsequently, succeed in their quest to digitally transform. As most of the companies seek digital transformation, a DXP can be the perfect solution that provides a wholesome system that integrates with all other systems and enables them to craft a personalized experience for its customers.
According to Gartner, a DXP is 'An integrated set of technologies, based on a common platform, that provides a broad range of audiences with consistent, secure and personalized access to information and applications across many digital touchpoints.'
Today's customers are becoming increasingly tech-savvy and come across different touchpoints throughout their buying journey and even after that. They might come across your product through an ad on social media or a listing on a mobile application, research about it on your website, read your customer reviews online, and buy the product in your retail store. After that, they might leave a customer feedback on your Customer Experience Survey App or put up a review on a review portal. There are several touchpoints in their journey and you need to ensure each touchpoint meets and exceeds the expectation of your customer. But one wrong move, be it a bad review, slow website, unresponsive live chat, or a missing product page, and that customer might never return to your brand.
DXPs can come to your rescue here.
A Digital Experience Platform offers a consistent and unified experience across every touchpoint to ensure your digital customer not only stays and converts but also becomes a loyal brand advocate to your company. Well, this might seem a distant Utopian dream for many businesses but believe us when we say- DXP is the solution that companies undergoing Digital Transformation need for better customer experience.
Wondering how?
Let's get reading.
How DXP Can Help Improve Customer Experience?
A Digital Experience Platform, as you must know by now, provides an all-encompassing architecture for companies that are looking to digitize their business operations.
Before delving into how DXP improves customer experience, let's know what its core components are.
A DXP has some core components that help in improving the customer digital experience. These cover everything from the experience components, portals, web content, campaign management, enterprise system integration, web analytics, social & collaborative services, search services, and commerce services to security services, infrastructure services, and DevOps.
Together, all these services help you overcome all the challenges thrown in by traditional digital technologies in improving their digital customer experience. Exploring the latest DXP Trends can further enhance this digital transformation.
The 3 Key Ways
While there are many stories sung in the success of DXP for improving customer experience, not enough emphasis is placed on the ways that it worked. Here are the three ways that a digital experience platform can help you improve your customer experience. Let's find out.
1. Identify Immediate Needs of Customers
A Digital Experience Platform (DXP) collects the pain points and bottlenecks in processes across all channels and devices to form a cumulative data. This data can then be sieved and acted upon to improve the digital customer experience.
Whether it is a gap in communication or a loophole in the way your customers are treated by your Chatbots, it will tell you where exactly the customer went astray. A DXP will analyze all channels of communication that your brand has with the customer and tell you exactly what went wrong and where. You can instantly know what your customers actually need and fulfill them.
With a DXP in place, you can break down the barriers that are created by application silos and gain insights into customer behavior across all devices. You can easily analyze their needs and work on providing a quick solution to improve customer experience.
2. Personalize Their Digital Experience
One size fits all approach does not work today. Today's customers have enough options in your competitors and would not think twice before leaving you. They want personalized treatment as Netflix, Amazon, and Quora gives them. It understands their behavior and customizes their experience accordingly. They don't like waiting for your response. They expect you to be swift and they want you to act on their queries ASAP, treating them as a priority. In fact, 49% of customers made an impulse purchase because of a personalized recommendation, and 44% of customers agreed to shop again with the same company because of a personalized experience.
Realizing this, every organization has prioritized offering an exceptional experience that is tailored to meet each individual customer's requirement. And with DXP, this seems like a super simple task, Or also, you can hire a professional shopify development company to take your personalization to the next level. Because Compared to Wix, Shopify gives you a lot of options as far as personalization is concerned.
Analyzing their current behavior, DXP can use basic algorithms as well as more sophisticated algorithms to personalize the complete journey. Whether it about feeding them content, fine-tuning the campaign strategy, product recommendation, sending out newsletters, or anything else, a DXP can help you offer them a more personalized experience.
3. Omnichannel Approach For All Customer Touchpoints
Your digital customers are not limited to a single channel for content consumption and neither should your marketing efforts. You should be able to reach out to your customers wherever they are to stay in their mind and make them more brand aware. This creates different touchpoints in a customer's buying journey.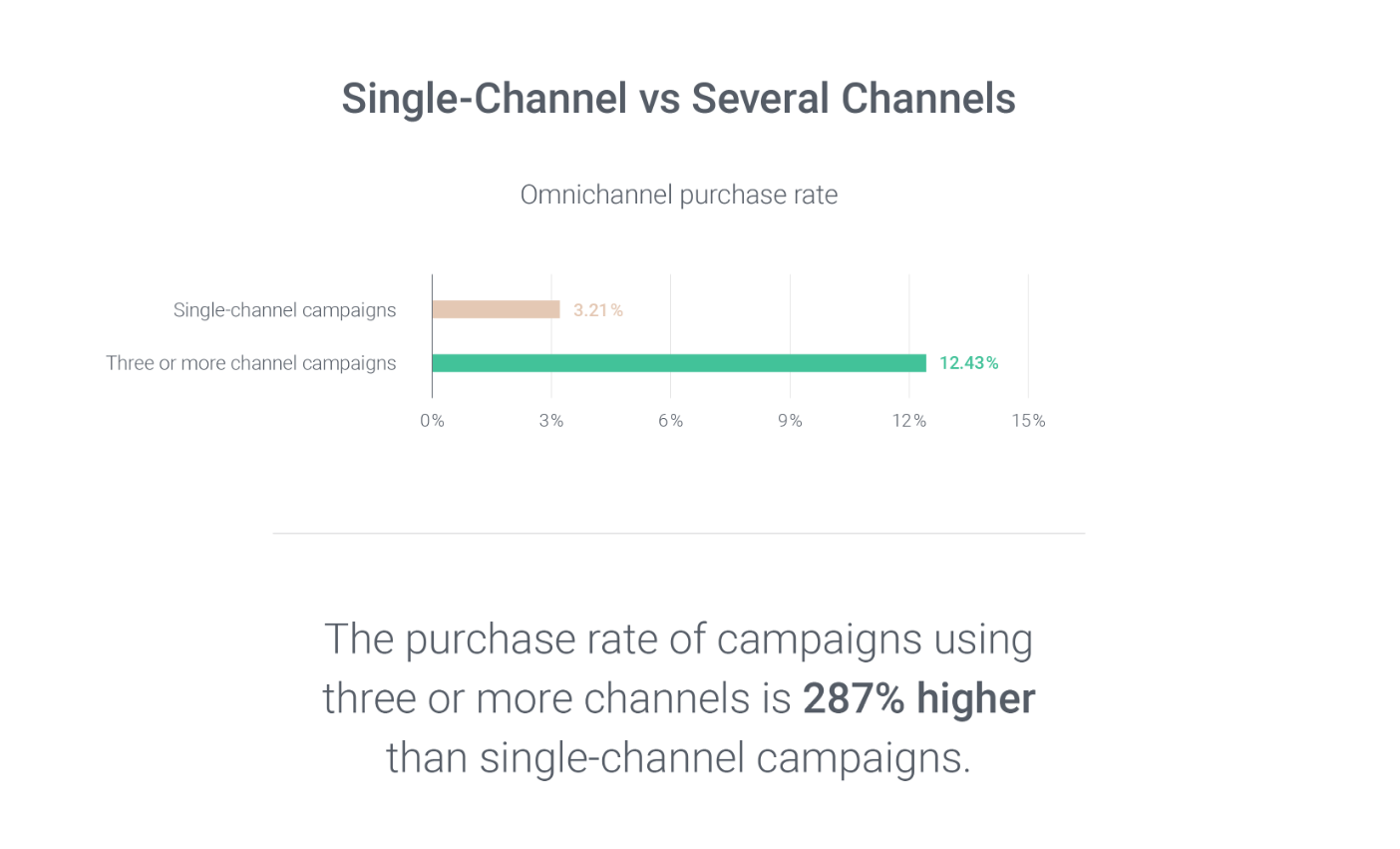 Personalizing the customer experience individually for all these channels could pose a challenge for many organizations using the traditional marketing approach. DXPs act as a one-stop center for all of this. It optimizing your Digital Marketing efforts and lets you control the experience your customer gets on all the channels.
A digital experience platform brings together data from all the core components and provides holistic customer data. It allows you to personalize the customer experience across all channels and touchpoints. Based on the customer demographics like location, timing, the device used, interaction history, preferences, etc., you can easily offer a seamless and uniform experience across channels. An omnichannel approach can certainly help you provide a unified customer experience from the first touchpoint to the last one.
Wrapping Up
A digital experience platform is certainly not just a buzzword in the marketer community. It is changing the way businesses interact with their customers across different channels. By having a DXP in place, organizations can become swift and agile in crafting a unified and user-centric customer journey. It can help cater to the immediate needs of the customers, offer a personalized experience, and even provide an omnichannel approach across all touchpoints. So, empower your business with a DXP and improve your customer experience.
At Classic Informatics, a global Web Development Company, we help enterprises, startups, and other businesses of all scale to improve their customer experience using a digital experience platform. After analyzing each specific business operation and the buyer personas, we create a DXP that best suits their requirements. After all, we understand that a true digital transformation is a combined transformation of your operations and your customer experience at the same time.
Contributed By: Classic Informatics