When it comes to customer communication, there can be a great many challenges and approaches to consider. These challenges can vary by the stage of the process, the role of the person working with the customer, and even the industry in which the service falls.
Customer service is an essential factor in in the customer satisfaction and greatly affects the customers' purchasing decisions and customer journey, with some statistics suggesting that 94% of customers express this opinion. When it comes to customer satisfaction, Communication is the key, and a few communication mistakes can devastate the relationship between a brand and a customer.
Fuel Business Growth with Customer Feedback 🔥
Collect real-time, in-moment feedback at all touchpoints in customer journey and leverage feedback insights to transform customer experience.
From choosing the best customer feedback tool to engaging with clients in an organized way, there are many a things that can be done to improve customer communication and improving their overall experienc with your brand.
To build customer loyalty, you must avoid seven customer communication mistakes.
1. Lacking Essential Knowledge
A perceived lack of knowledge can significantly color customers' expectations in a customer service exchange. For example, 91% of customers are willing to switch companies following a bad customer service experience, such as an agent lacking fundamental knowledge.
As far as communication mistakes go, customers can be pretty vocal about how necessary knowledge is:
"39% of customers say that a customer service agent's lack of knowledge is the most frustrating aspect of poor customer service, followed by 28% who say having to repeat information is the most frustrating part."
Simply keeping customer data on file is not enough for customer service teams. That's why it becomes essential to ensure that customer service agents have the necessary knowledge for their customer communication role or can approach an issue appropriately.
Customer experience managers need to track both the team's output and their own growth to figure out what's working and what isn't. For example, instead of "I don't know" or "I am unsure," which may frustrate a customer, have them emphasize affirmational language such as "I am finding a solution for you." CRM systems and teams can analyze such data points to better communicate with customers.
2. Being Overly Defensive
Emotions can run high when customers are frustrated, and sometimes they can project or insult the people trying to assist them. Customer service agents should insulate themself from these issues. As communication mistakes go, being overly defensive and not realizing frustrated customers are attacking the situation, not the person helping them, is significant.
When it comes to effective customer communication, a certain level of thick skin is necessary. That does not mean you should take abuse, either. It depends on the situation; one should always strive to defuse rather than escalate. Again, in most cases, the customer is frustrated at a problem, not the person helping them.
3. Not Taking Responsibility
Responsibility is a crucial factor in the customer service industry. An immediate communication mistake is a customer service agent not taking responsibility or accountability for customer communication.
Responsibility does not mean the employee is at fault, but as an employee, they form one component of the company's accountability. When a customer expresses concern or frustration, the agent needs to take charge of the situation by apologizing for the inconvenience and offering a solution.
Genuinely, customer service representatives are the face of the company, and with that comes the need to express accountability.
4. Failing to Listen Accurately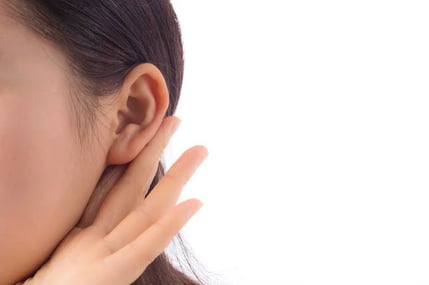 When it comes to customer service, the first response of some agents and workers is to dive in and solve a problem as quickly as possible. Leaping ahead is a communication mistake that has a basis in a positive attribute. Nowadays, everyone, including customers, is in a hurry, so wouldn't it make sense to aid them as fast as possible?
While trying to jump into solutions, you may not be engaging in honest customer communication and listening to them. Sometimes the real issue may be obscured or locked away behind other problems that require further explanation.
According to the Harvard business review, customer service agents must have these three levels of listening:-
Internal listening: This signifies listening to your inner thoughts, confusions, worries, and preferences.
Focused listening: When you communicate with someone else, and you're able to focus on them entirely
Lastly, the most important is 360 Listening: When you practice 360-degree listening, you pay attention to not just what someone is saying but you also pay attention to how they are expressing it and, most importantly, what they aren't saying directly.
Ideally, a customer service agent would want to introduce themselves and invite customers to explain their situation without interruption. This strategy is where active listening skills are essential. If you have clarifying questions, it's best to wait until there's a pause to interrupt the customer. Empathize with the customer and pay attention to what is not being said by observing the voice modulation or body language if you're in a face-to-face meeting.
5. Relying too Greatly on Scripts
Customer service agents are generally provided with scripts that allow them to navigate many customer service issues, especially when they are more common. However, one of the communication mistakes is an overreliance on these scripts, as customer communication can vary wildly.
"78% of customers report a more favorable and engaging experience when they perceive that support representatives aren't reading from a script, according to research from Software Advice"
Messages can be perceived in numerous ways, so what you say may not be what the other person understands. Many things, including a person's background, education, life experiences, biases, preconceptions, preferences, level of emotional intelligence, worldview, and more, will influence how they interpret your words. Always keep in mind that there is not a one-size fits all solution. Scripts can have positives and negatives.
Ideally, scripts should be a training tool that allows an overarching view of how everyday customer conversations can go but do not rely on rigid script adherence on the job. People are generally not limited to pre-written responses.
6. Reliance on Sales Talk
Regarding customer communication, nobody wants to feel like they are being sold something and that an exchange is entirely transactional. Obvious sales talk is a common communication mistake.
Customer service inevitably has an element of being transactional. Still, if it appears transparently, with spontaneous moments of upselling or promoting products and services to serve as a solution, it will leave customers feeling cold toward the experience. Think about long-term relationships over short-term gains.
7. Not Being Informative
Customer service is not just an opportunity to provide solutions to issues that may arise with customers but also creates an opportunity for genuine information and outreach. One communication mistake is not to leverage such an opportunity to be informative when it comes to customer communication.
The customer service agent or representative must ensure that they are informing the customer of updates to their issue. This can include mentioning what the current step is or giving an estimated wait time.
Such steps are part of accountability in customer service, but by keeping a customer informed, you show responsibility in the process.
It's also important to use brand terms that customers are familiar with when interacting with the brand. Customers appreciate straightforward Communication. They can easily become annoyed when you use industry-specific jargon they aren't familiar with or use jargon that isn't clear to them. Therefore, you need to keep them well-informed.
Frequently asked questions
What are the most common causes of customer service failure?
Poor customer service is usually caused by 5 things: hiring the wrong people, not giving enough training, employee burnout, not understanding what your customers truly want, and not getting employees involved in decisions that can affect them.
2. How can organizations improve service standards?
The following are the most common ways to improve service standards:-
Learn from your customers - their feedback, experiences, etc.
Encourage customers to share their thoughts via surveys, feedback forms, and reviews.
Impress your clients by going above and beyond what they anticipate. This will leave a deep impact and increase brand loyalty.
Document and talk about instances of outstanding customer service within your organization to motivate employees.
Build a customer service system that is simple and quick to use. Customers do not appreciate spending long durations in waiting lines.
Add a human touch to your customer support. Be empathetic.
3. What exactly is empathy in customer service?
Having empathy in customer service is being able to have a human relationship with a customer in which you put yourself in their shoes to better comprehend their problem and come up with a solution.
Final Thoughts
These 7 mistakes can be a disaster for any brand trying to forge a strong, positive association with its customers. Keeping ideas about accountability, listening, and knowledge in mind while avoiding pitfalls such as evident upselling and relying on scripts is essential.
"It takes months to find a customer.. seconds to lose one."
-Vince Lombardi
When developing your customer communication strategies within your company or brand, ensure that you work these ideas into your strategy.