Smartphones and the internet have influenced the way people consume online content and access information. Medium, such as websites and social media channels, is becoming essential in today's marketing landscape as users will check on these platforms to find out about the product.
When accessing these channels, however, improving customer experience is the most crucial thing to consider. If a user enjoys visiting online platforms without problems like slow-loading pages and hard-to-navigate apps, chances are they will stay longer to find the intended information.
Elevate CX with Customer Feedback🔥
Collect real-time, in-moment feedback at all touchpoints in customer journey and leverage feedback insights to transform customer experience.
While technical aspects like the element above are critical when building a website, content is another part you should pay attention to attract these online visitors. Nowadays, only compelling content gets engagement and publicity.
Whether you make a resourceful post about X product or content review, if it's not attractive enough, people don't engage with it. This, although it sounds a shame, it's something you should embrace following the advanced technology and changes in people's preferences.
So, how do you make one that's enough to capture the audience's attention?
Video Marketing: Why You Should Care About Video Content
A video is one of the most engaging content marketing to date. It is the most accessed type of content format with about 82% of total internet traffic, which is enough for you to start incorporating videos into your marketing strategies.
Video marketing is a hot thing right now. Talk to any marketer, 9 out of 10 will agree to using videos in their marketing strategy. Because it's the best way to scale a brand, personalize the user experience and stay in the minds of the customer experience. What's even better is that you no longer need a heavy set up or blow tonnes of money to make videos. A simple screen recorder that can record webcam, screen and have a few advanced features can get the job done for you.
Therefore, video marketing is now rocking the promotional world in the past few years. It is basically a campaign strategy where you use videos to promote or market your product, service, or brand. It can be in the form of an explainer video, customer testimonial, company culture video, and many more.
To make the most of this trend, consider taking steps to create an awesome video website to showcase your video content, engage your audience, and further enhance your brand's online presence.
With the power of online platforms and social media channels that allow for easy sharing, it's no wonder this marketing strategy has taken the internet by storm. If you plan on hosting your video to your own site make sure to reduce video size to provide better user experience when viewing the media.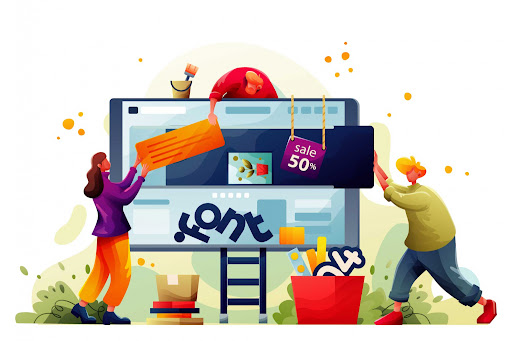 According to some research, 78% of people watch videos online every week, while 55% view videos online every day. This number is expected to rise in the next couple of years as well.
In terms of engagement, another report found that 54% of consumers want to see more video content from a brand or business they support. They also stated that watching videos help them make a purchase decision quickly.
That said, if you're not using video content in your marketing campaign, you're missing out on a huge opportunity to engage with your target audience and acquire more customers. And with the help of a free, online video editor, videos are easier than ever to create.
How to Increase Video Customer Experience
Aside from the nitty-gritty part of video marketing in converting customers, you may wonder how this specific form of content gets the most out of your marketing efforts. There are a few reasons to know, but the most important thing is this content helps improve the video customer experience greatly, especially when visiting your website.
So, here are how they help visitors get a better video customer experience with your brand.
1. Video breaks down complex information
One of the advantages of using customer experience video content is its ability to break down complex information and present it in an easy-to-understand manner. An explainer video is a type of customer experience video content that is specifically designed to break down complex information and present it in an easy-to-understand manner. This is especially useful when you want to explain something that requires visual aids, such as a tutorial or a step-by-step guide. An online video editor can be used to enhance the visual appeal of your videos by adding filters and effects.
For example, if you want to show your customers how to use a certain product, it would be more effective to use a video or a video interview recording with the specialist rather than written instructions. This is because people can follow along more quickly and see exactly what they need to do. The internet is made up of people from all walks of life, including those with access needs so to make sure your video is user friendly, use a subtitle generator to ensure your video is understandable to all sorts of audience.
Adding videos on your website will certainly help these visitors who want to learn more about your product in a short amount of time. The image visualization is effective in attracting their attention when understanding your product for the first time. Make sure your images are appealing and have an effect relevant to your product. To enhance your images, you can add filters and photo effects online.
2. Video builds trust and credibility
When you use video content, you're able to show your customers that you're a credible source of information. This is because people can see you and hear you talking about the product or service, which helps build trust.
Producing video content is a big deal because of the amount of effort poured into the process. Not to mention it's quite expensive if you can't make the content yourself.
When a company makes customer experience video promotions, it gives a sense of professionalism as it is serious about building a business and getting customers. Moreover, marketing videos are then advertised through social media and other online channels, which only make sense if they are legit since these platforms restrict any harmful and fake content. Remember that video traffic is now surpassing any content marketing traffic on the internet.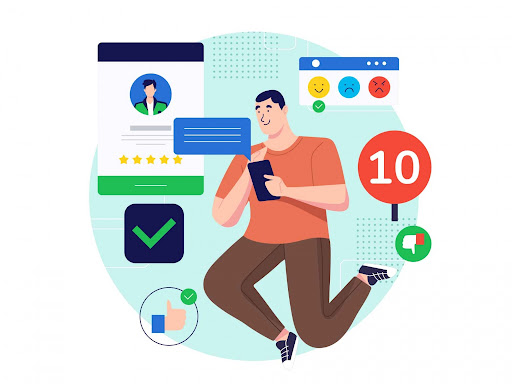 3. Video creates an emotional connection
Another way to get a good video customer experience is by creating an emotional connection with the viewer. People are more likely to remember and respond positively to an emotional message. And videos are the perfect tool to showcase such messages to your audiences.
You can't convey the same message with the same emotional connection through simple text on online platforms. People feel more connections when they see and hear about a story rather than imagining it from written sources, which sometimes give a different interpretation for some.
4. Video increases website traffic
When you use video on your website, it can help to increase website traffic and conversions. This is because people are more likely to watch a customer experience video than read a text-based article. Remember that video traffic is now surpassing any content marketing traffic on the internet.
So, it makes sense for brands to utilize video content if they want to gain more traffic to their website. You just need a good content writer who will produce fresh content for your videos or use an AI content generator. Simply connecting a link to a video on a marketing email in a Mailchimp campaign or putting it on social media platform like Instagram bio is enough to get you traffic to your website.
Plus, if you post the video on YouTube and include a call-to-action (CTA) by the end of your content, you're more likely to convert viewers into leads or customers.
5. Video boosts SEO ranking
Another benefit of using video is that it can help to improve your SEO ranking. If you notice, Google has been displaying video search results on the first page more frequently. This is because they know people are likelier to click on a video than a text-based result.
For example, if you use platforms like YouTube, you're more likely to show up in both YouTube and Google search results. This is a win-win situation for you as you can end up in both of the biggest search engines on the internet!
Plus, if you post the video on YouTube or Tiktok and include best practices like a call-to-action (CTA) at the end of your content, you're more likely to convert viewers into leads or customers.
You can also use a tool called TikTok engagement calculator to monitor the performance of specific videos and assess their reach and impact on the audience. This tool helps you gauge likes, comments, shares, and views, allowing you to analyze trends and optimize your content strategy for better results. Regularly using the TikTok engagement calculator can refine your approach, identify which types of content resonate most with your followers, and ultimately enhance your presence on the platform.
6. Video provides social proof
When you use video content, you're able to provide social proof for your product or service. This is because people can see that others are using and enjoying it. Use this opportunity to make testimonial or customer experience videos where you shoot existing customers telling the audience how they love your products.
Customer review videos are critical for your business because they can convince new customers to join the bandwagon. Social proof can help increase conversion rates because it helps build trust and credibility among new audiences.
7. Video increases brand awareness
Finally, one of the benefits of using video is that it can help increase brand awareness. This is because people are more likely to remember a video than they are a text-based message.
Videos contain different images and characters, making them easier to understand and remember. That's why people can easily associate a video/sound with your brand whenever they are presented with such visual or audio content. And if you share your videos on social media, you're more likely to reach a wider audience and get more publicity.
Takeaway
Videos are becoming an essential tool for business owners today. Video customer experiences can improve user engagement because they love consuming easy and quick content on the internet. This is the exact reason why social media platforms are peaking in popularity!

Overall, the customer experience video improves user engagement in a number of ways. If you're not already using video in your marketing campaign, now is the time to start. It's an effective way to connect with your target audiences and improve their experience when visiting your websites.