Customer service teams play an important role in any business. They are the frontline personnel that customers rely on to get information, resolve issues, and provide assistance.
In order for customer service teams to be successful, they must stay up-to-date with the latest industry trends and technology while providing excellent customer support. Fortunately, there are many ways to upskill your customer service team. This article outlines ten strategies for doing so.
Measure Customer Service Performance
Improve your customer service and grow your business with real-time feedback
Provide Ongoing Training and Education
Continuous development of customer service and sales skills, especially in the tech industry, is essential for successful customer interactions. Offer regular training opportunities to upskill your team, such as online courses, workshops, or seminars.
Customer service is constantly changing, and you need to make sure your team is staying up-to-date with the latest trends and best practices. A customer service team that understands the industry and the needs of customers will be able to handle customer interactions more effectively.
Invest in the Right Tools
Investing in the right tools can help your team improve efficiency and accuracy when dealing with customer inquiries. Consider setting up customer service software with automated processes, customized templates, and analytics to help your team easily manage customer interactions.
These tools might include things such as customer relationship management systems, website FAQs, live chat software and customer feedback platforms. Tools might also include things like automated emails and phone systems.
You also need to make sure that any remote customer service team members have the right technology to do their job well. Invest in proper hardware and software solutions, such as remote access tools, video conferencing software and collaboration tools.
Implement an Accurate Reporting System
Accurate data is essential when it comes to understanding the effectiveness of your customer service efforts. Establishing a reporting system that tracks metrics such as response time and customer satisfaction levels can provide valuable insights into how your team is performing.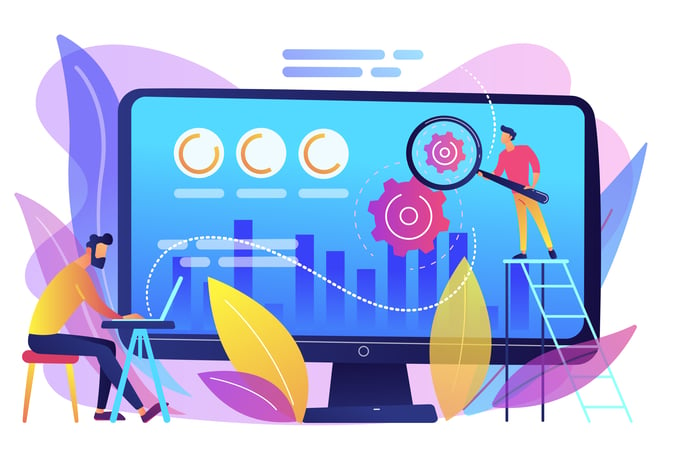 One of the major downfalls of a customer service team is that they can't always see the big picture. Reports and analytics help you to quickly identify any weak spots in your customer service efforts so that you can address them quickly and effectively.
This helps them identify opportunities for improvement and make better decisions when dealing with customer inquiries. It also lets them focus more on providing excellent customer service, rather than being bogged down in administrative tasks.
Use CRM Software
Customer Relationship Management (CRM) software can be used to store customer data, enable efficient communication between teams, and automate processes across multiple channels. Using a CRM system can help streamline customer management and make sure that every customer is getting the same high-quality experience.
There really is no good reason not to be using a CRM at this point, given the range of solutions available and their cost-effectiveness. It can make a huge difference to how you manage your customer service team, helping you ensure consistent service no matter which channel customers use to contact you.
Support Self-Service Options
Provide customers with self-service options, such as create a knowledge base or FAQ page, to quickly answer common questions and reduce the amount of time your team spends on repetitive inquiries.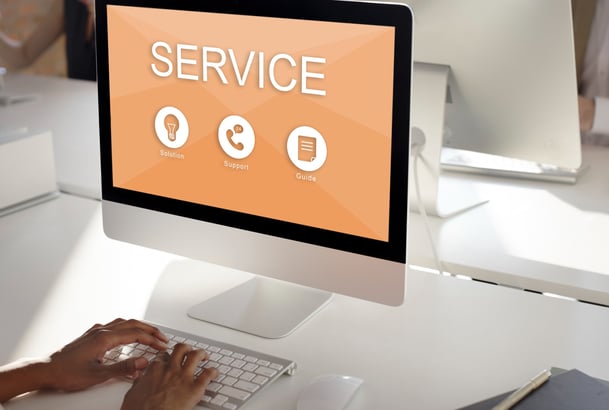 This is also a good way to equip your customer service reps with enough information prior to interacting with a customer, if and when a human touch is required. Having already collected the necessary information, reps can spend their time more productively.
Self-service options also help to increase responsiveness and improve the overall customer experience. Plus, it's a great way to save both time and money when compared with traditional customer service solutions.
Encourage Collaboration
Make sure that customer inquiries are directed to the right team member or expert. Encourage collaboration between teams and departments to ensure that customer inquiries receive timely and accurate responses.
It is also important to encourage information sharing and collaboration between different customer service teams. This allows for a better understanding of the customer's situation and can help provide a more personalized approach to customer service.
When your company experiences immediate growth and success, it can be tough to keep up with customer service requests. Outsourcing call center services that provide experienced professionals to manage customer service needs quickly and efficiently, allows your growing business to respond to more customer inquiries in a shorter period of time. This increases trust between your company and customers, thus, increasing rates of customer retention.
Invest in Quality Technology
Investing in high-quality technology will help your team maximize efficiency and reduce errors when dealing with customer requests. Consider investing in technologies such as AI, automation, natural language processing, and virtual agents to help streamline customer support.
It's important to do your due diligence before making the jump to things like customer service chatbots and the like because it is easy to do this wrong. For example, an overly-robotic chatbot can be a major turn-off for customers and make them feel like they're talking to a machine instead of an actual person.
It's also important not to rely too heavily on technology. Customer service AI has progressed by leaps and bounds, but it can still be quite clunky, and people still very often prefer a human touch.
Create Training Material
Training is so important, and creating apt training material for your customer service team is essential in making sure that everyone is up-to-date on the latest best practices.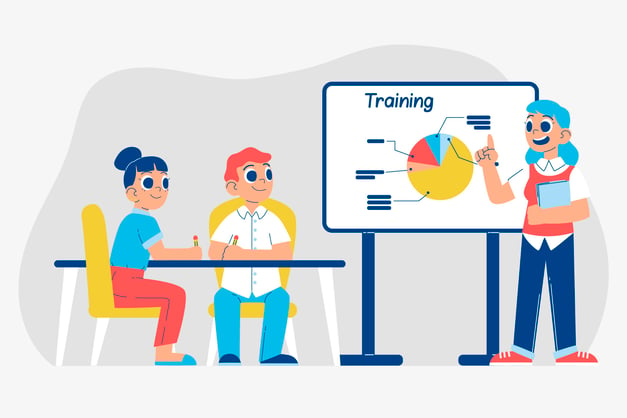 Training material can range from written documents to videos and webinars, to online courses. This helps your team keep up with the latest customer service trends, learn how to use new technologies, and understand what customers expect from their experiences with your company.
By providing comprehensive training materials for your team, you ensure that they are always equipped with the tools and knowledge to provide high-quality customer service.
It also helps equip them with enough information prior to interacting with a customer, if and when a human touch is required. Without such trained material, it could be hard for an agent to know what to say or do in certain situations.
Offer Incentives
Motivate your customer service team by offering incentives for achieving customer service goals. Offer rewards such as gift cards, bonuses, or recognition to recognize and reward outstanding performance.
Customer service is demanding and people want to be compensated for their efforts, both at the individual and team levels. Offering incentives, such as bonuses and recognition, can be a great way to motivate customer service teams and show them that their hard work is appreciated and valued.
Incentives help create an atmosphere of positivity amongst customer service employees, which in turn leads to better customer experiences. It also encourages your employees to go the extra mile and work even harder to ensure that they're providing the best customer service possible.
Analyze Your Customer's Journey
Track the customers' journey from pre-purchase to post-purchase to identify areas of improvement or any pain points they may be experiencing. Make sure that your customer service team has a detailed understanding of the customer's journey to ensure the best experience.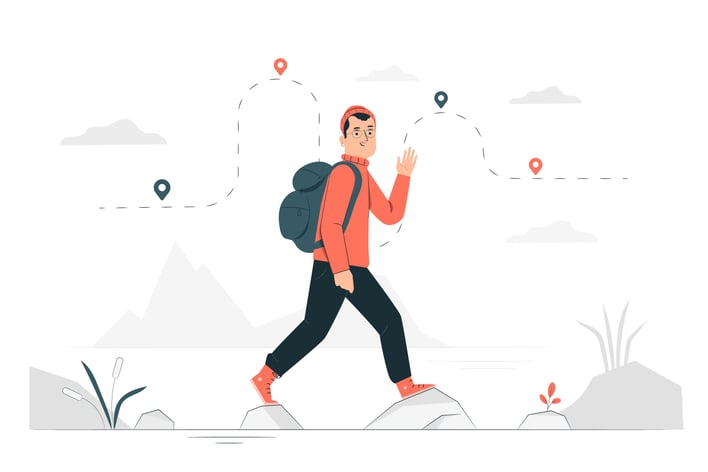 An intimate understanding of the customer journey helps customer service teams provide a more personalized experience and helps them identify areas of improvement. It also allows teams to catch any inefficiencies or mistakes that customers may be experiencing along their journey.
By analyzing the customer's journey, customer service teams can better understand each customer's individual needs and expectations, and work to exceed them. This analysis helps improve customer service and help to better meet customers' needs.
Encourage Customer Feedback
Provide customers with an easy way to provide feedback on their interactions with customer service representatives. Ask your team to actively seek out customer feedback and use it as opportunities to learn and enhance customer service on a regular basis.
One of the best ways to improve the performance of a customer service representative, or a team as a whole, is to expose them to feedback and criticism. So long as it is constructive, feedback can be invaluable in showing customer service teams where they are doing well and where their shortcomings lie.
Measure Customer Service Performance
Improve your customer service and grow your business with real-time feedback
Conclusion
By following these 10 steps, you can upskill your customer service team and make sure they are equipped with the right skills and knowledge to provide excellent customer service experiences. Don't underestimate the power of training, encouraging feedback, and offering incentives.
All of these steps will help you create a customer service team that is well-equipped to provide the best customer experience.
By investing in your customer service team, you are also investing in your company's success. Start implementing these 10 steps today and watch as your customer service team grows and develops.