Customer feedback is a powerful tool for any business that wants to drive engagement and build customer loyalty. It allows businesses to understand their customers' needs, preferences, and pain points, which can help them improve their products, services, and overall customer experience.
In today's competitive market, where customers have many options, providing an exceptional experience is essential for businesses to stand out and succeed. According to survey results of ArenaCX, 69% of consumers abandoned a business due to a negative customer service experience.
In this blog, we'll explore the benefits of customer feedback to drive engagement and loyalty and provide practical tips and strategies for implementing a proactive feedback loop.
Reactive vs. Proactive Approaches to Customer Feedback
A reactive approach to customer feedback involves responding to feedback only when it is received. This means businesses wait for customers to bring up issues, complaints, or suggestions before taking action.
Although it is cost-effective and saves time and resources, it has a major disadvantage: a lack of opportunities for improvement.
On the other hand, a proactive approach to customer feedback involves actively seeking out feedback from customers regularly. Businesses are more likely to hear about issues, complaints, or suggestions before they become major problems. According to statistics, 87% of customers expect to be proactively reached out to by a brand for customer service-related issues.
This approach easily identifies areas for improvement; however, take note that it's time-consuming and can go quite expensive compared to the reactive approach.
Collecting and Analyzing Customer Feedback
Surveys
Online or offline surveys are famous for gathering customer feedback. They can be used to ask specific questions about the customer's experience, satisfaction, or needs. In fact, 83% of consumers have claimed to complete at least one survey in the past 12 months.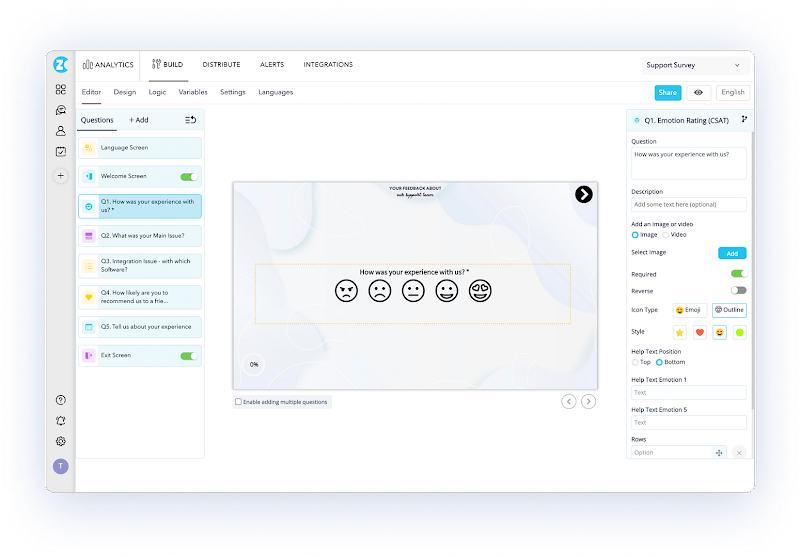 There are different types of surveys such as one-question surveys, short-slider surveys, and traditional surveys. Different tools can be used to help you with creating surveys. You can check out Zonka Feedback to create and customize white-labeled surveys, forms, polls, and quizzes within minutes with a visual WYSIWYG survey editor.
Email
Businesses can also send personalized emails to customers for feedback. This approach can be efficient for follow-up after a purchase or service interaction.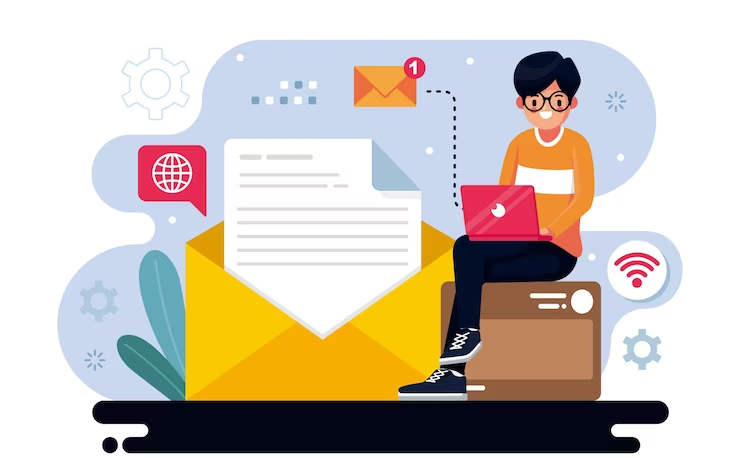 Customer feedback emails are specially created to build good connections with your customers. According to Statista, the number of email users worldwide was 4.3 billion in 2021, which is expected to grow to 4.6 billion by 2025.
Social Media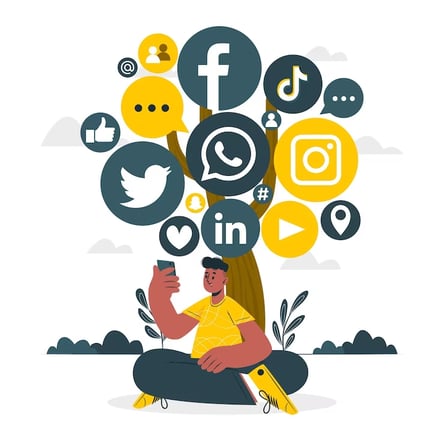 With the major role of social media in our daily lives, the total number of social media users is estimated to be 4.89 billion worldwide in 2023. Businesses can create polls, ask questions, or monitor customer comments to gather insights on social media platforms as well.
Customer Service Interactions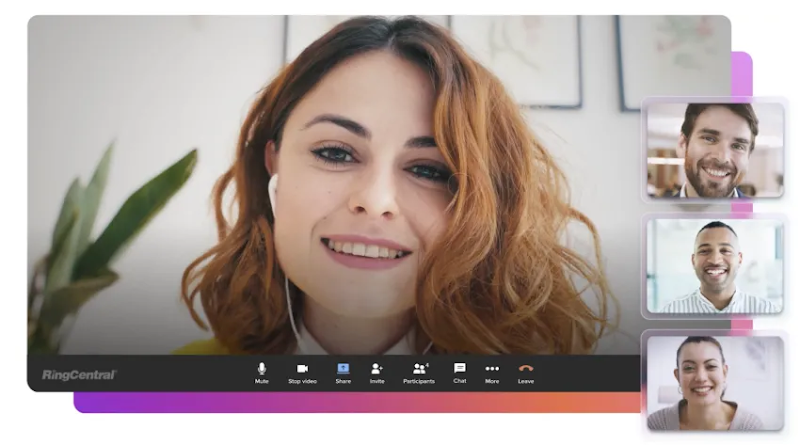 Customer service interactions can also provide valuable feedback, whether over the phone or in person, through call recordings, customer service logs, or follow-up surveys. RingCentral MVP is a great all-in-one communication tool that offers message, video, and phone capabilities for business of all sizes to help create meaningful conversations with customers.
Once businesses have collected customer feedback, they must analyze it effectively to identify actionable insights.
Example: Slack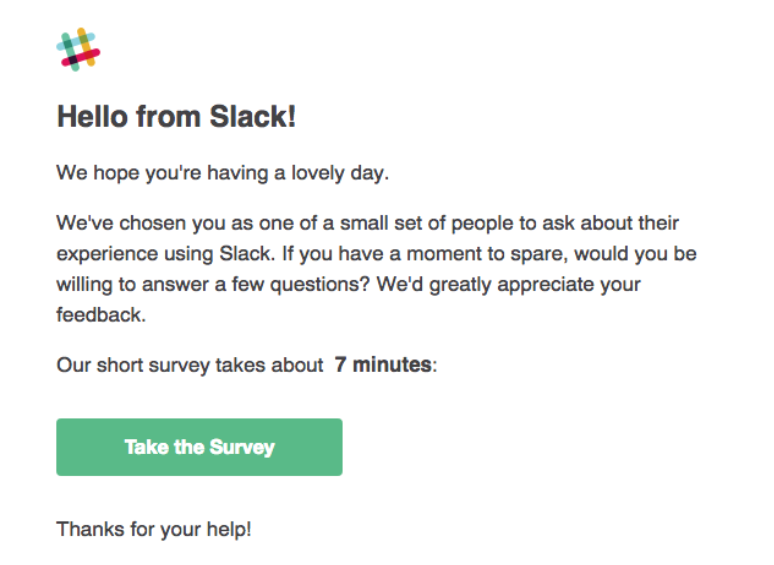 Slack thrives on collecting customer feedback. In the screenshot of the email above, Slack courteously asked their customer to fill out the survey by praising them for that. They only choose "a small set of people" to give feedback. In this way, customers feel valued and even privileged to be a part of improving Slack.
Responding to Negative Feedback
Step#1: Acknowledge the feedback
Businesses should respond to negative feedback promptly and acknowledge the customer's concerns. This shows that the business is listening and taking the feedback seriously.
Step#2: Apologize and take responsibility
Businesses should apologize and take responsibility for any shortcomings. This demonstrates empathy and a commitment to resolving the issue.
Step#3: Offer a solution
Businesses should offer a solution to address the customer's concerns. This could involve providing a refund, a discount, or a replacement product based on specific situations and the company's policy.
Step#4: Follow-up
After offering a solution, businesses should follow up with the customer to ensure the issue has been resolved satisfactorily. This shows that the business values the customer's feedback and is committed to delivering a positive experience.
Step#5: Learn from the feedback:
Negative feedback can provide valuable insights into areas for improvement. Businesses should use feedback to identify ways to enhance their products, services, or customer experience.
Example: Apple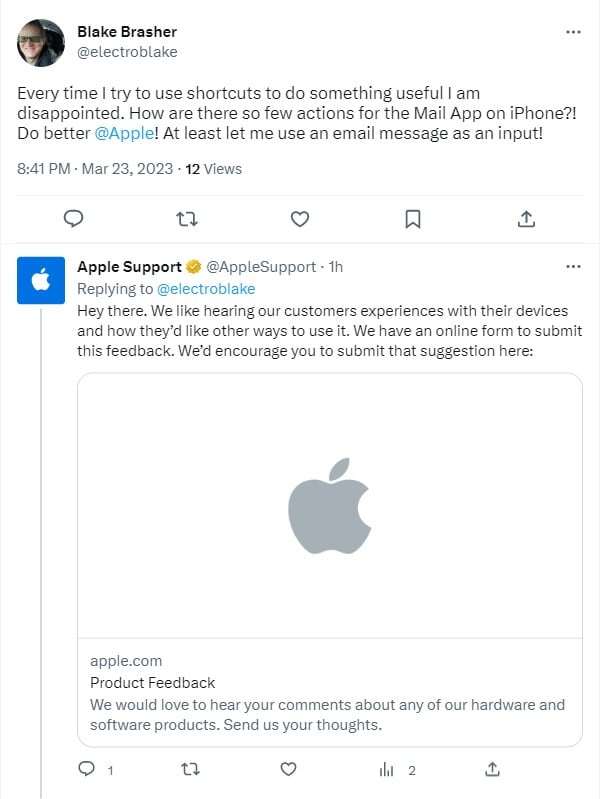 In addition to iPhones, Apple is also known for its top-notch customer support and for handling negative feedback professionally. In the image above, a disgruntled customer takes it to Apple's customer support on Twitter to share his grievances using their device.
Apple Support responded to that tweet within an hour, acknowledging his concern by tweeting, "We like hearing our customer experiences," and "encourage" their customer to submit product feedback right away.
Common Mistakes in Collecting and Using Customer Feedback
Mistake#1: Not collecting enough feedback
When businesses don't collect a lot of feedback, it leads to biased or incomplete insights. To avoid this, businesses should use various feedback collection methods to encourage participation from a diverse group of customers.
Mistake#2: Ignoring negative feedback
Businesses may focus too much on positive feedback and ignore negative feedback. This can result in missed opportunities for improvement. To avoid this, businesses should value all feedback equally and use it to identify areas for improvement.
Mistake#3: Not taking action on feedback
Businesses may collect and analyze feedback but fail to take action on it. This can result in a lack of customer trust and missed improvement opportunities. To avoid this, businesses should develop an action plan based on the insights gained from customer feedback and follow through with implementation.
Example: British Airways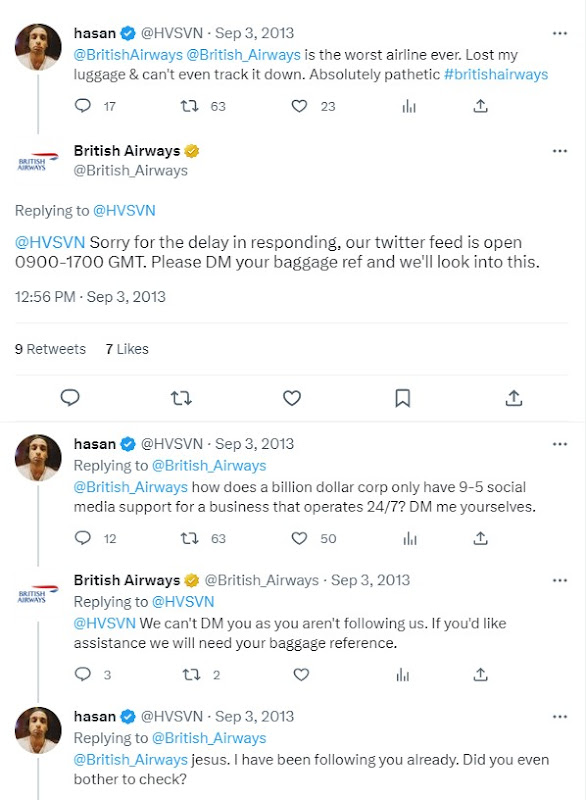 How British Airways handled their customer is probably the worst example of handling customer feedback. The customer lost his luggage and shared his bad circumstance with British Airways' Twitter account. The popular airline didn't take action right away and responded after eight hours. Not only that, but also their response wasn't helpful and showcased a lack of competency when they're not available to support their customers 24/7.
Personalizing the Customer Experience with Feedback
Tailor offerings to individual preferences
Businesses can identify preferences and tailor their offerings by analyzing customer feedback. This could involve offering personalized recommendations, customizing products or services, or creating targeted marketing campaigns.
Foster a sense of community
Customer feedback can also create a sense of community among customers. By using feedback to identify common interests or challenges, businesses can create forums for customers to connect and engage with each other.
Use feedback to drive continuous improvement
Finally, businesses can use feedback to identify areas for improvement. They can make iterative changes to their offerings and create a more engaging customer experience over time.
Example: Uber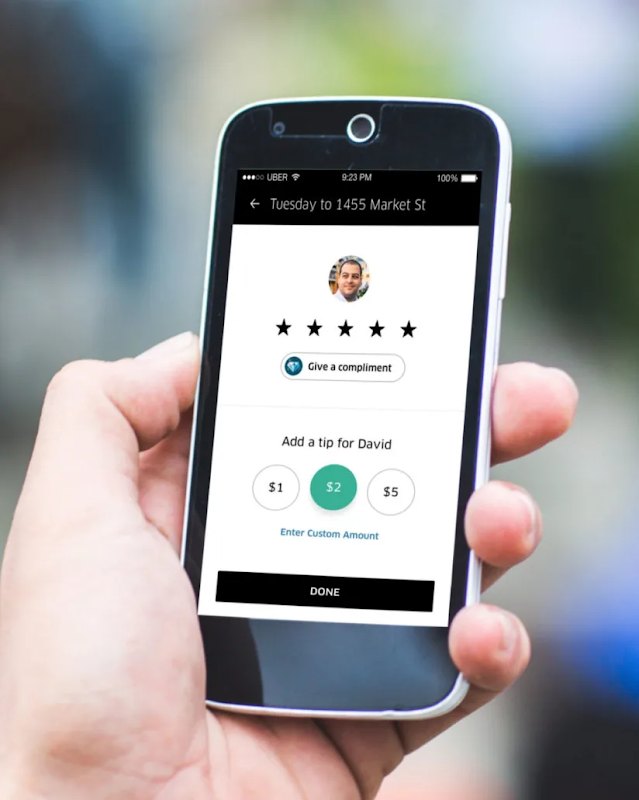 Uber collects feedback from both passengers and drivers, as both of them are their clients. The passenger gives ratings along with feedback from the driver and vice versa.
Providing feedback and ratings makes it easier for Uber to serve both parties well. This is because feedback is transparent for both of the party's reputations. If one of them has a lower rating, then the other party has the right to decline the booking. In that way, Uber continuously strives to improve and deliver better customer experiences.
Incentivizing Customer Feedback
Discounts or Coupons
Offering discounts or coupons to customers who provide feedback is a popular incentive method. This can be a simple and effective way to motivate customers to leave feedback. However, it can also attract customers only interested in the discount, leading to less valuable feedback.
Prize, Draws or Giveaways
Running prize draws or giveaways for customers who provide feedback is another popular incentive method. This can generate a lot of interest and engagement, but it may also attract customers who are not genuinely interested in providing feedback. Additionally, it can be challenging to ensure that the winners are chosen fairly.
Exclusive Access or Insider Information
Providing customers with exclusive access or insider information in exchange for feedback can effectively incentivize participation. This can make sense of exclusivity and make customers feel valued, but it may be less effective for customers not interested in the specific offering.
Example: Taco Bell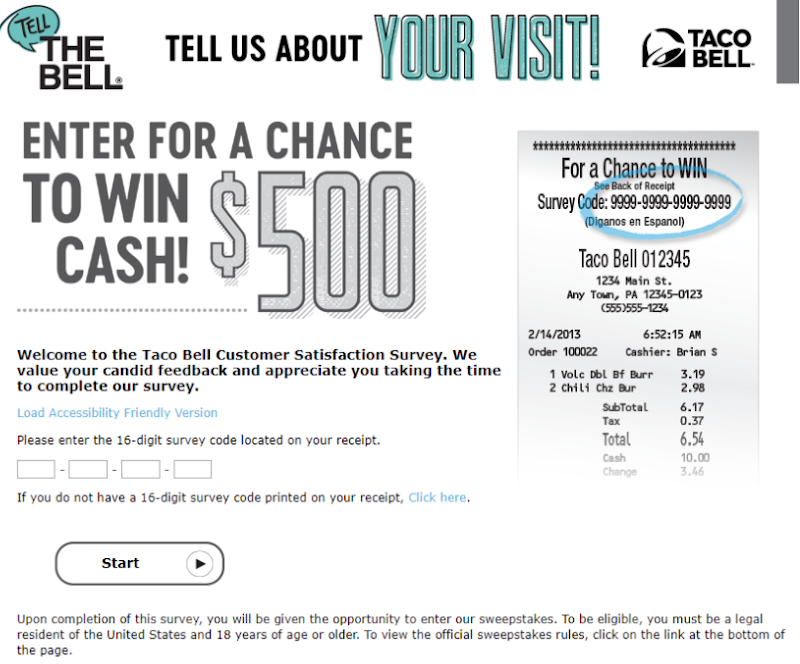 The well-known fast-food chain, Taco Bell, has an excellent strategy for collecting customer feedback. They entice customers by offering them incentives to fill out their feedback survey. Even the feedback instructions on the receipt are placed in a location that is quite quickly noticeable. So, it makes filling out the customer feedback a whole lot easier.
Measuring the Effectiveness of Customer Feedback Initiatives
As a brand owner, you're responsible for the success or failure of your brand. Therefore, you should always track your customer feedback to analyze if your efforts are paying off.
Regularly measuring the effectiveness of your customer feedback initiatives leads to customer retention. In fact, the chances of selling to an existing satisfied customer are 60-70%. While for a new lead, the chances are as low as 5-20%.
There are different ways you can use to measure the effectiveness of your customer feedback, that include using CRMs, social media monitoring and social media listening tools, feedback tools, and review sites.
Best Practices for Using Customer Feedback to Drive Engagement and Loyalty
Businesses can use either reactive or proactive approaches when it comes to customer feedback, depending on their needs. Reactive approaches are useful in addressing customer concerns quickly, while proactive approaches can identify potential problems before they become larger issues.
There are various ways to collect customer feedback, such as surveys, email, social media, and customer service interactions, and analyzing it can help businesses make informed decisions. Also, responding to negative feedback with empathy and professionalism can turn negative experiences into positive ones and build customer trust.
In addition, there are some common mistakes to avoid when dealing with customer feedback, which include focusing on quantity instead of quality, failing to act on feedback, and using biased or leading questions.
However, personalizing the customer experience with feedback can help build strong relationships with customers, and incentivizing customers to provide feedback can increase response rates.
Conclusion
By collecting & analyzing customer feedback, businesses can identify actionable insights, personalize the customer experience, and incentivize implementing the best practices, and businesses can leverage customer feedback.
That's why we encourage businesses to prioritize customer feedback and use it to make well-informed business decisions. By doing so, they can stay ahead of the competition, establish strong relationships with their customers, build customer loyalty, and create a sustainable path to success.