Employee feedback has the ability to strengthen the bond between you and your team when given thoughtfully and sympathetically. But I assume you already know that since you're looking for "positive feedback examples."
Positive feedback, to put it simply, is the act of one person acknowledging and appreciating another's accomplishments. One of the most effective methods to give employees the impression that they are appreciated so their efforts count is through the positive feedback system. Additionally, it is a tried-and-true method for establishing rapport with your team members or employees and forging connections with them.
However, it may sometimes be challenging for a manager or leader to express good comments in a manner that is both grateful and significant. Don't worry if you're experiencing this problem right now. We got your back.
Positive feedback to employees
If you are looking to enhance your employee performance evaluation process, we've got you covered with some of the most effective and positive feedback survey examples you can use.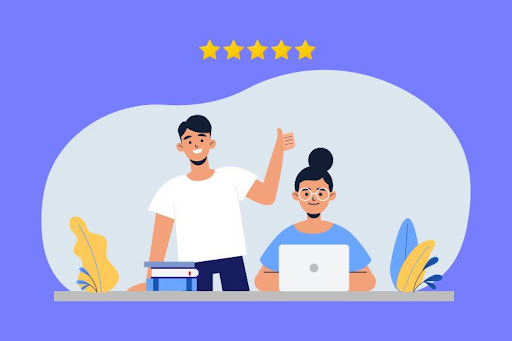 Here are some suggestions about how to effectively structure your feedback:
Nice Work
The distinction between an interested and dissatisfied employee may be made through prompt feedback. Employees are more committed to the organization when they feel their work is significant. Therefore, if you observe someone performing well, attempt to let them know as soon as you can. To get you started, consider these examples of favorable comments:
Your talk this morning was excellent. It made clear certain crucial details that we had been omitting, and the information highlighted our advantages and disadvantages. It has undoubtedly helped everyone realize what our future objectives should be. We absolutely expect to see you take on more successful ventures in the future.
You have greatly amazed me with the way you've accomplished all of your goals. To be quite honest, I didn't believe you would be able to complete all of these things before the deadline, but I'm pleased I was incorrect.
Your contribution to the meeting today changed the course of this project. I can tell how much you care about the team's achievement and how hard you work to finish it on schedule. I like your commitment, and I think you have a promising future.
Team Member
Being a single-legend employee is simple when you are giving positive feedback to employees. Being a perceptive, sympathetic, and considerate person who can get along with others is challenging.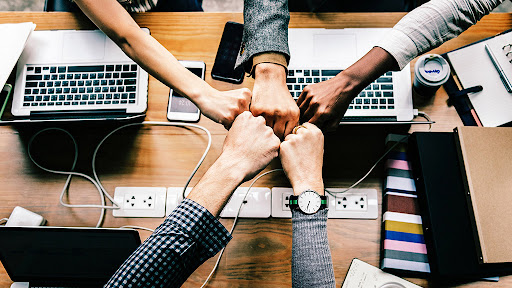 Here are some positive feedback ideas to assist you to identify your team members if there is a person like this in your team:
It is admirable that you served as a mediator in the most recent dispute between the people on your team. You were the reasoned voice that prevented the situation from getting out of hand. You're currently conducting a fantastic job of becoming a trustworthy team player. Well done!
I believe I speak for the whole team when I mention you're a great contact point for the team. We appreciate your efforts to keep the team informed, help other team members prioritize their responsibilities, clarify any difficulties before beginning any task, and, most especially, help others whenever you can. You are a great addition to the team and to our business because of this.
Since Tim left on vacation, I admire that you've been handling his work. You stand out because you aim to make the task as excellent as possible rather than simply doing it solely for the purpose of doing it. You strengthen the team more than it already was. Continue your wonderful work.
Milestones
Milestones are occasions that bring back happy recollections of achieving something remarkable. Don't miss out on the chance to congratulate and rejoice with your team members if they accomplish something outstanding as a leader or a manager. To assist you in choosing the appropriate words, consider these examples of well-meaning positive feedback to employees:
While the objectives you created for yourself this quarter were undoubtedly lofty, the fact that you were able to achieve them all is even more remarkable. You are the perfect worker that every manager would want to have. In the future, I anticipate seeing more similar projects. Excellent job!
Congratulations, Alice, on completing this difficult job in record time. It's very fantastic to see how you worked with several teams to expedite your portion given the project's short schedule and increased complexity. I want to express my gratitude for your tireless efforts throughout the years.
Your suggestion was the catalyst for the introduction of the product project and had a tremendously favorable effect on our financial performance. Your proactive attitude is a unique yet exceptional trait that makes our team stronger. I recognize that speaking up and taking chances are difficult, but I applaud you for your bravery. I appreciate you going over and above what was required.
Personal Development
Success at both the individual and corporate levels depends on growth. It's vital to acknowledge any development within your team, no matter their size, particularly when hiring internationally. In such cases, individuals might feel that their progress is being overlooked. Use the examples of positive feedback to employees below, to express your gratitude when an employee develops their abilities and skills.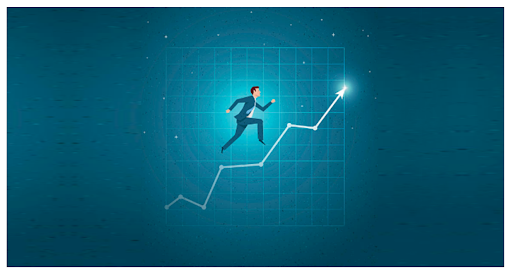 I've observed that recently, you've been engaging in more and more difficult duties. It's incredible to watch you take such chances and push yourself above your safe zone. I wanted to inform you that I always have your back and respect all that you do above and beyond.
I respect you for approaching me about your desire to learn new things and for taking the step to acknowledge your own ability limits. I'm pleased to see that you have such a tremendous sense of independence.
How far you've gone from being a timid intern to taking on a significant project on your own is amazing. Surprisingly, you can notice your development both personally and professionally. Since you never cease to amaze me with your wonderful ideas, I'm eager to see what more you have in mind for us.
Customer preference
Attracting and keeping consumers is (nearly) every business's main objective. Some staff members always go above and above to help you achieve your aim. Here are some instances of favorable comments to cheer up those who are the customers' favorites: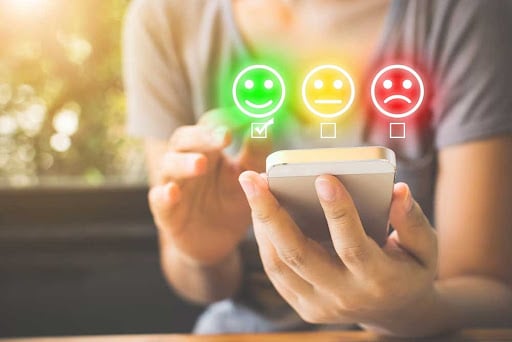 I appreciate you working so many extra hours recently to fill in for those who are on leave. Your efforts have allowed us to maintain our commitment to providing excellent customer service, guaranteeing that regular business activities don't stop and that everything happens on schedule. You really are a tremendous star.
It was clear to me that you had been putting in countless hours to help our clients understand the new adjustment. I'm really happy to bring such a committed team member on board. Amazing job!
One of your clients gave us encouraging verbal feedback, stating workerthat you were essential in helping them with product deployment and making sure that everybody was on the same page. You played a key role in answering all the inquiries calmly and continuously keeping your word. We are really proud of you.
Leadership Talent
Not all leaders hold formal positions of authority. Some of them go unnoticed as existing staff, but when the time comes, they step up and take responsibility for the team as if it were nothing new. Here are some of our top recommendations for positive feedback to employees examples (and seasoned leaders):
Not many individuals would have seen the error that would have given us serious issues in the future. You are someone you should trust because of your care for every detail. Your attributes really stand out to me. As a leader of a team, you have a tremendous amount of potential.
I appreciate you stepping up to head the new project so quickly. Your proactive approach demonstrates your potential as a great leader.
I appreciate you guiding the group through the new change. Knowing that our teammates could completely rely on someone made us feel wonderful. You are perfectly capable of assuming extra responsibility.
Fresh hire
A new employee could experience conflict or begin to doubt their own abilities. It is crucial to keep them informed and to ensure their comfort because of this. Even, though many companies hire freshers and offer them good worker's compensation. This and using platforms like Salarship to prospect will boost the hiring process for sure. This will boost the hiring process for sure.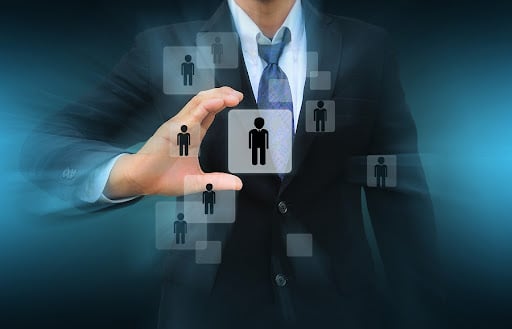 Below are a few illustrations of constructive criticism that will bolster the self-assurance of your new hires and show them how important they are to the team:
I appreciate you providing your perspectives on the recruitment and onboarding procedures. It has really benefited us in locating areas of our procedure where we can undoubtedly make improvements.
I value you contributing to our team meetings with your suggestions. It may seem scary to a newbie to accomplish such tasks, which is the reason I respect your proactive attitude even more. I genuinely appreciate how it allowed us to see things from a new perspective.
I understand you're still getting your bearings. Nevertheless, despite being inundated with new material at a fast pace, I wanted to let you know that you have been really optimistic, willing, and enthusiastic to learn new things. We truly like your good attitude at work, so I hope you keep doing it.
Final Thoughts
Even while receiving both kinds of input is important, especially when you're dealing with something such as measuring performance, it's even more important to balance them out.
The purpose of the positive feedback process is to instill self-assurance in employees. Negative feedback cycles, on the other hand, are designed to deal with anomalous problems that affect teamwork, confidence, or production.