83% of online respondents say they trust the recommendations of friends and family. This figure itself speaks volumes about the significance of the Net Promoter Score (NPS®). Measuring the NPS helps you to improve your business and ensure a level ahead of customer experience & satisfaction.
Measure Customer Loyalty with NPS ❤️
Create NPS surveys, measure customer loyalty, and close the feedback loop with Zonka Feedback.
What is Net Promoter Score (NPS)?
Net Promoter Score (NPS) is Customer Experience metric to measure the loyalty of the customers. It ranges from -100 to 100 and measures the willingness of customers to recommend a company, it's products or services to others. The Net Promoter Score enables you to benchmark the loyalty of your customers and predict their purchase and referral behavior. NPS measures customer perception and customer loyalty towards a business based on one simple question - On a scale of 0 to 10, how likely is it that you would recommend our organization to a friend or colleague?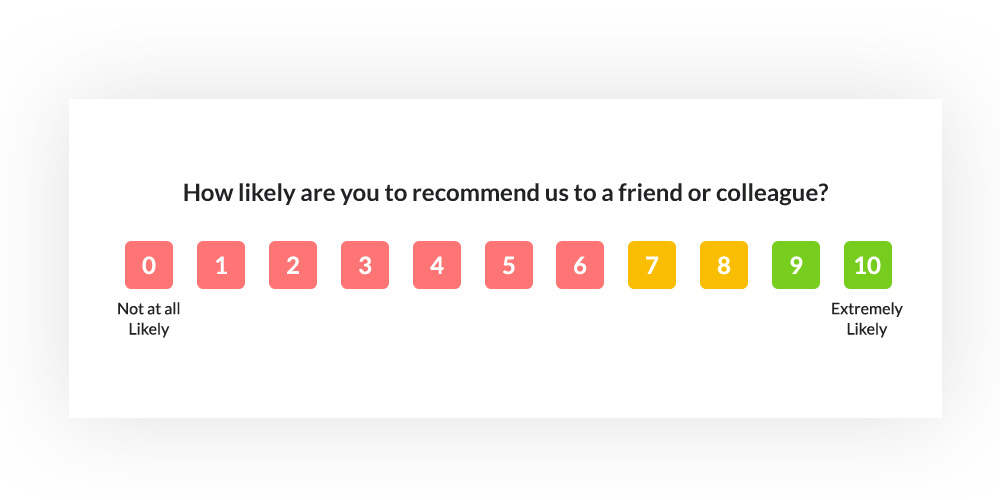 NPS Survey don't just provide quantitative customer ratings to the business, unlike other survey methods, but also work as a full-fledged platform where businesses can quickly track the loyalty and satisfaction level of the customers. It brings out the voice of the customers.

How NPS is Correlated to the Business Growth?
There were many studies conducted by Harvard Business Review, Satmetrix and Bain and Company that found out that there is a strong correlation between the Net Promoter Score and a business's revenue. Their research also shows that when companies adopt to implement the NPS system and use it as a key metric, it helps drive business growth as the company becomes more focused on improving the score.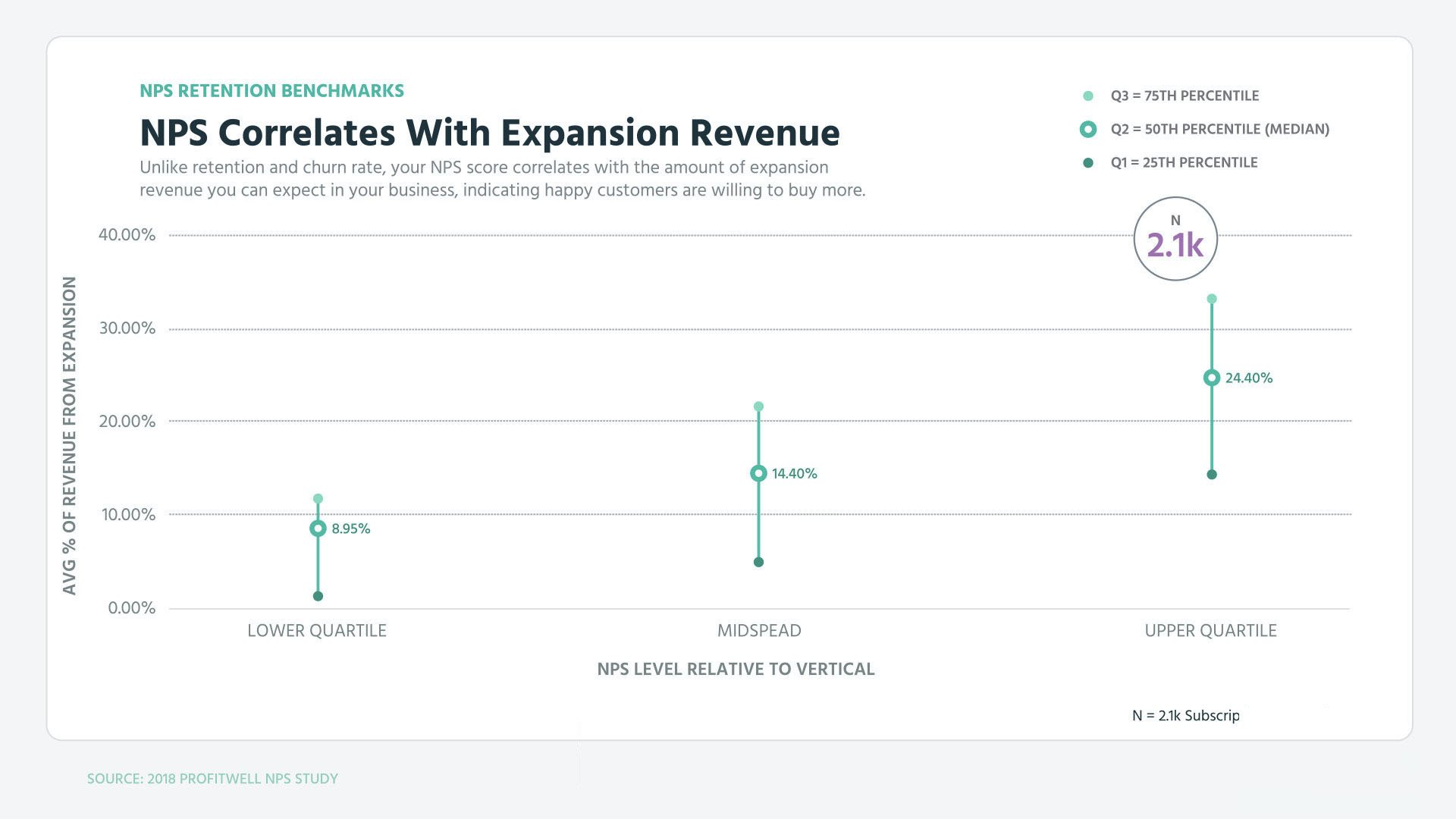 According to the Profit Well, "there is a stronger correlation to having more expansion revenue with lower quartile NPS companies seeing a median of 9% monthly revenue coming from expansion, the midspread seeing 14% and the upper quartile 24%."
Why Net Promoter Score is Important?
To measure Customer Loyalty
To identify reasons for dissatisfaction & areas to improve
To align Business Plans with Customer Expectations
To reduce Customer Churn Rate
To boost referral marketing
3 Things to Keep in Mind while Adopting NPS for Your Business
Well measuring the NPS is as easy as it can get. But the trick lies in understanding what it means for your business. There are three things that every business manager must keep in mind when adopting the NPS:
NPS is only an indicative measure of a customer's loyalty, not their overall satisfaction with the company's product or service. Hence, it must be accompanied with a full-fledged customer feedback survey to gauge their satisfaction level that can be analyzed in depth to ascertain the reason behind a company's high or low NPS and take corrective actions.
The NPS Survey is ideally a two-part survey, the first part is a rating question that is an NPS question itself ('How likely are you to recommend us to your friends and family?') and the second part usually being an open-ended question seeking reasoning for the score.
It is imperative to close the feedback loop. If you take a customer's feedback, it is important to act on it and communicate with the customer. Implementing Net Promoter System must be hand-in-hand with the implementation of a system that enables businesses to capture Voice of Customer and Take Actions.
Learn more about the Net Promoter Score (NPS)