Nicereply is a well-known customer experience platform that is mainly designed to collect customer feedback in an effortless way. The platform enables businesses to improve support teams' performances and help them fix the issues.
Although these are a few essential factors brands might look for when searching for a survey company that focuses on customer service, Nicereply isn't the only option. Luckily there are many Nicereply alternatives that offer better features, and affordable pricing options.
If you're also looking for top Nicereply alternatives then look no further. We've compiled a list of 9 best Nicereply alternatives that will help you choose the best one.
TL;DR
Teams are looking for alternatives to Nicereply due to its outdated dashboard, and expensive pricing plans.
We have gathered a list of the top 9 Nicereply alternatives with thorough market research, reviews from competitors, and set parameters.
Some of the popular alternatives are Zonka Feedback, Userback, SurveyMonkey, Getfeedback, SurveySparrow, and more.
Apart from Nicereply alternatives,

we have also shared a list of other platforms and their various alternatives like

Medallia alternatives

,

SurveyMonkey alternatives

,

Hotjar alternatives, Typeform alternatives, GetFeedback alternatives, Cloudcherry alternatives, Jotform alternatives, AskNicely alternatives, InMoment alternatives, Forsta alternatives, Delighted alternatives, Survicate alternatives, Qualtrics alternatives, Uservoice alternatives, Canny alternatives, Satismeter alternatives, SurveySparrow alternatives, Google forms alternatives, Data collection tools, Forms on fire alternatives, Paperform alternatives, Fulcrum alternatives, and GoCanvas alternatives
To see how Zonka Feedback can be your top choice as a Nicereply alternative, sign up for a free 7-day trial or book a demo!
Measure Customer Feedback & User Insights
Try the best Nicereply Alternatives to understand what users need and learn ways to delight your customers.
#1. Zonka Feedback
Zonka Feedback is one of the best Nicereply alternatives as the platform enables businesses to measure customer sentiment and services effortlessly. The omnichannel platform enables organizations to add value to your company by upskilling your current team members.
The best part about this Nicereply alternative is that you can easily collect data and get an analysis and comparison of team members' performance on each question and metric. Measuring employee feedback at all touchpoints just takes a fraction of a second.
You can easily increase communication between teams, reduce employee turnover, enhance employee engagement, and create a great workplace culture with Zonka Feedback. You can download the team performance reports from the Zonka Feedback web dashboard.
What makes Zonka Feedback the top contender for Nicereply is its ability to capture the pulse of the business and each member at regular intervals through customized customer service surveys. Also with Zonka Feedback you know the problem areas, hold departments accountable, review and make improvements.
Zonka Feedback Features
Gain amazing insights with Zonka Feedback's Real-time survey reports

Get analysis and comparison of team member performance on each question and metrics

Effortlessly measure feedback from employees or teammates

Measure CSAT, CES, and NPS with real-time feedback, and in-depth insights

Create surveys for all touchpoints with online survey software

Set up feedback channels for everyone - in-office on tablets, through email surveys and SMS surveys, and online

Measure employee satisfaction and loyalty

Get notified for miffed employees and identify recurring issues

View employee feedback trends

Compare teams' performance at various locations

Measure metrics like Employee Satisfaction and Employee Net Promoter Score (eNPS)
Price
Zonka Feedback offers survey software in both Free and Paid plans. The paid plan (Starter) starts at a starting price of $49 per month and offers features like Customer experience management and white-labeling, offline surveys, survey logic, location-based surveys, and more.
#2. Userback
Another Nicereply alternative is Useback when we speak about measuring customer service. Userback enables brands to connect with their software teams throughout the entire software delivery lifecycle.
The user feedback management platform helps users to assess, process, assign, action, and close the user feedback loop faster, all in a single platform.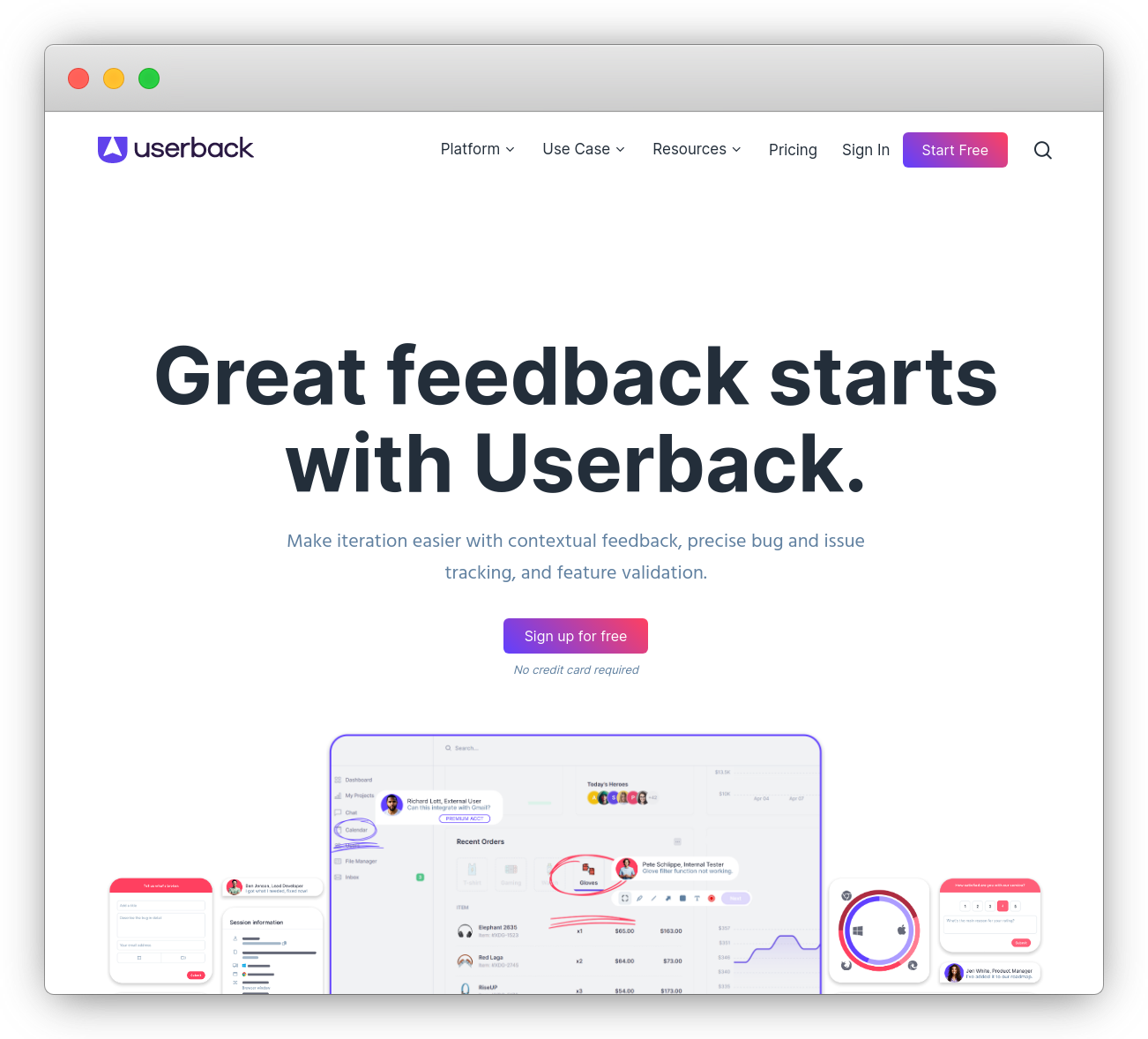 Userback Features
Collect bug reports, feature requests, and general feedback, together

Create and deliver feedback quickly without sacrificing any detail

Keep users in the loop and build a more engaged product community

Connect user insights with software teams throughout the software delivery lifecycle

Create better an employee experience and speed internal collaboration

Easily route information to the right team
Pricing: The startup plan starts at $59/month, billed annually.
#3. SurveyMonkey
As one of the top Nicereply alternatives, SurveyMonkey offers an easy way to compare survey results within your company in key categories such as team engagement, and more. The platform helps you know how your team is performing through its employee performance templates. It enables you to compare locations, and branches to spot trends that require immediate action too.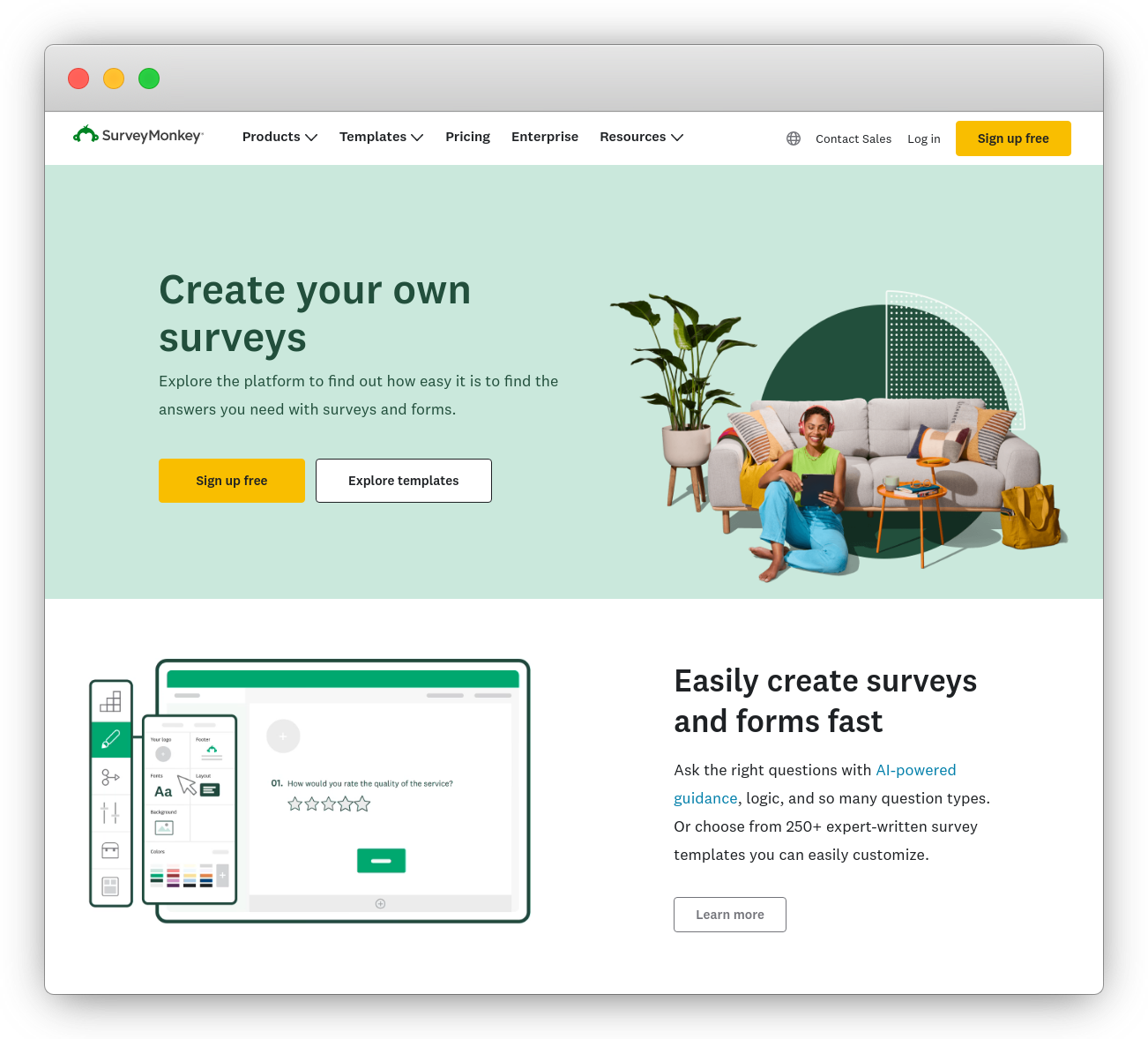 SurveyMonkey Features
Easily interpret your survey results

Assess agent performance metrics accurately

Identify best practices in your industry

Keep tabs on your competition

Set strategic goals for your organization

Collect information and feedback from almost anywhere
Pricing: The starter plan starts at $55/month, billed annually for a minimum of three users.
#4. GetFeedback
GetFeedback is one of the prominent Nicereply alternatives that enables you to empower your team to quickly act on feedback from happy and unhappy customers across multiple channels. This customer experience software platform helps you to automate tasks for critical feedback across multiple channels. One can quickly notify product, web, or other teams about issues in real-time. You can even send critical feedback through Slack, escalate technical issues in Jira, trigger follow-up in Salesforce, and more.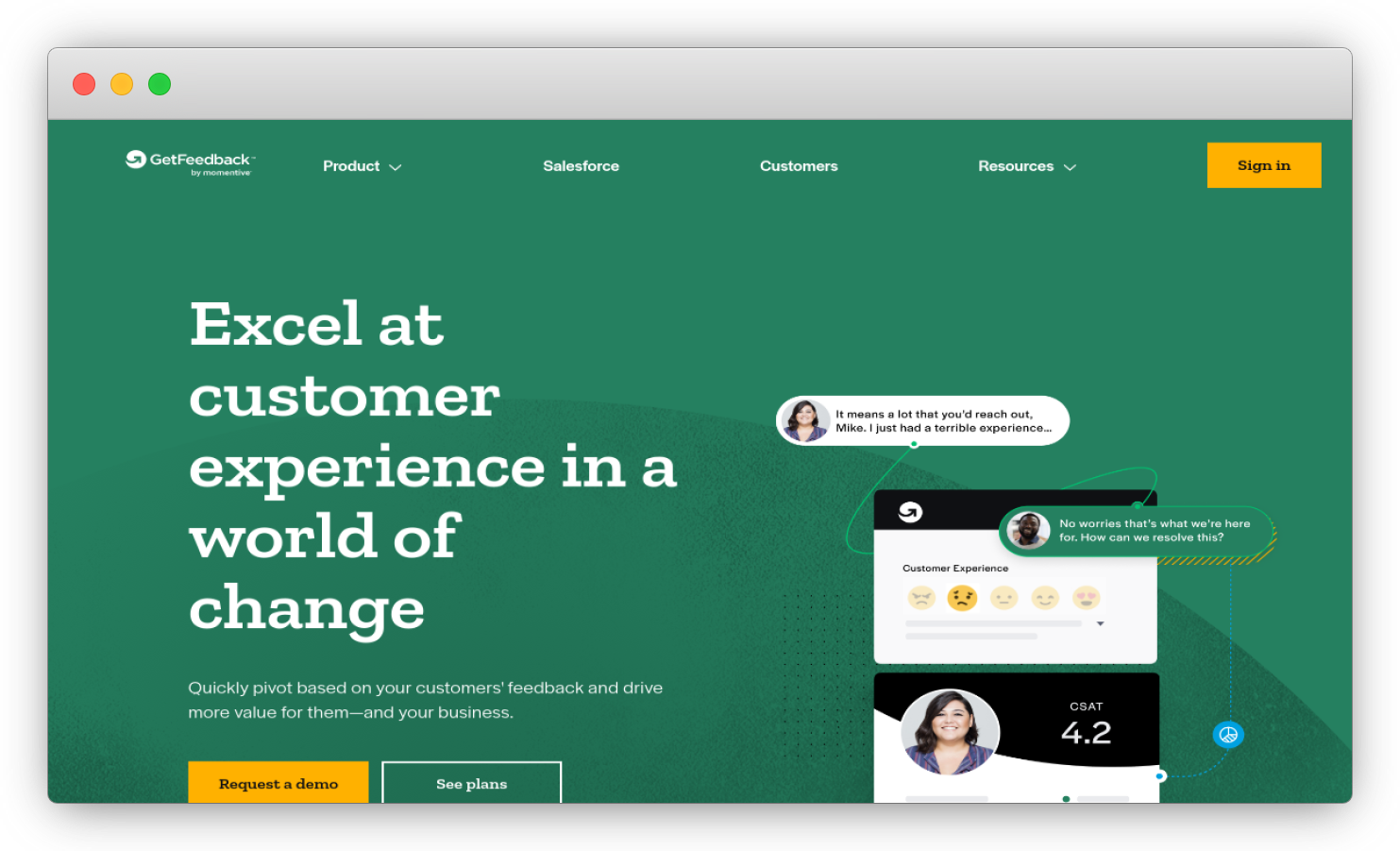 GetFeedback Features
Improve employee retention by taking the right actions

Create custom notifications for your team to act on feedback based on customer attributes, sentiment

Set up workflows and alerts based on role, so the right individuals in the organization can quickly take action

Quickly notify product, web, or other teams about issues in real-time

Ensure the right teams take action on time

Socialize insights and drive internal collaboration with custom dashboards
Pricing: You need to first sign in, and then connect with the sales team to learn about pricing plans.
#5. Jotform
Another well-known Nicereply alternative is Jotform as the platform helps teams create shared workspace for forms and surveys. Jotform lets team members within an organization create forms, tables, reports, and apps to work collaboratively online. You can even set different roles and permissions to stay in control of your data. Being one of the best Nicereply alternatives, this platform gives each team an all-in-one workspace so members can access and edit their assets in a single place.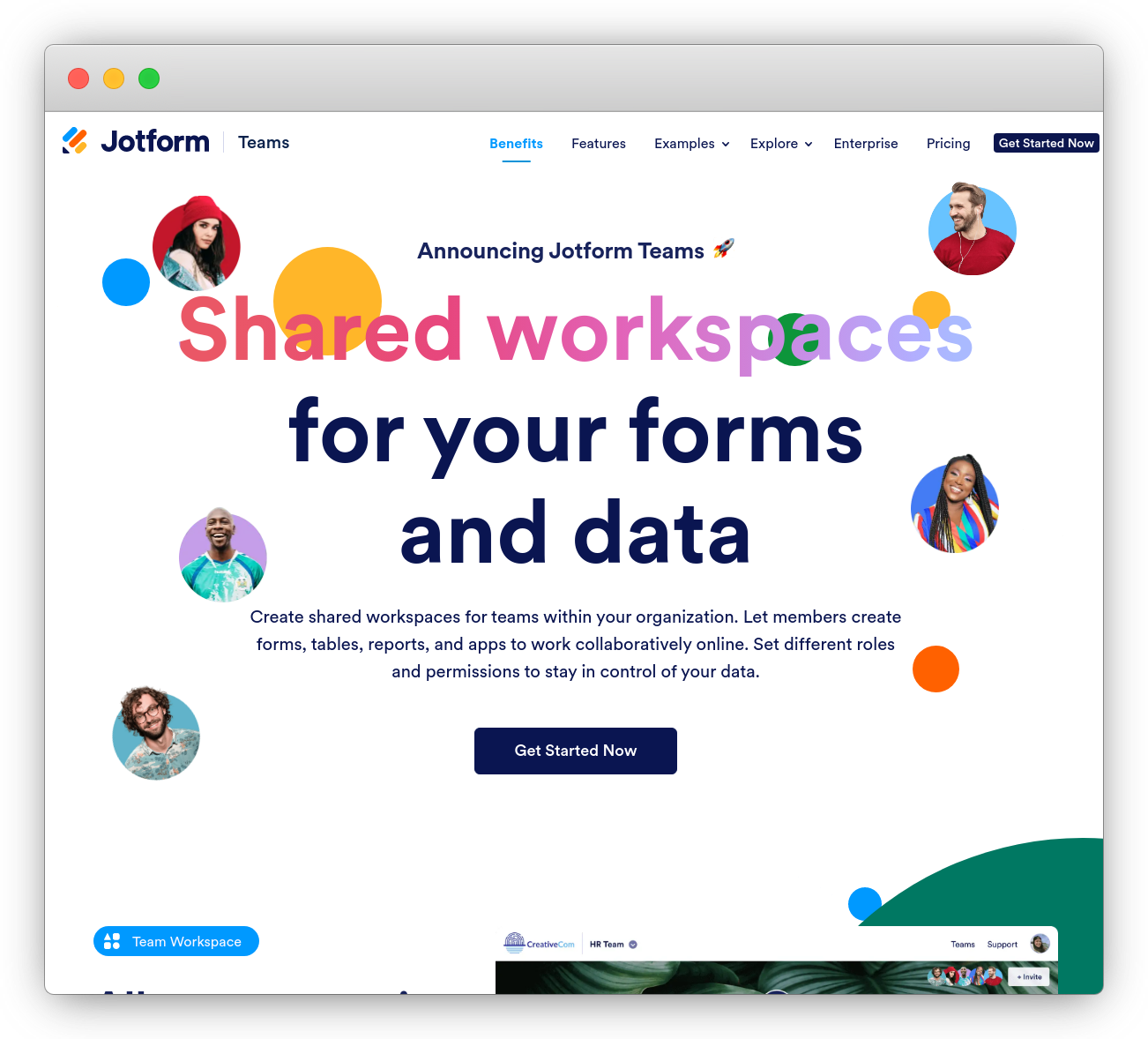 Jotform Features
Create shared workspaces for teams within your organization

Set different roles and permissions to stay in control of your data

All team assets in one place to give access and edit

Assets added to shared workspaces are owned by the entire team

Customize permission settings for each user
Pricing: The essential plan price starts at $34/month; however, you can even start with a free plan.
#6. Survicate
Survicate is a popular customer experience platform that plays a great role for businesses to increase customer satisfaction, win clients' hearts, and get brands recognized within the industry. With this Nicereply alternative, you can conduct regular quality checks to maintain top-level customer service.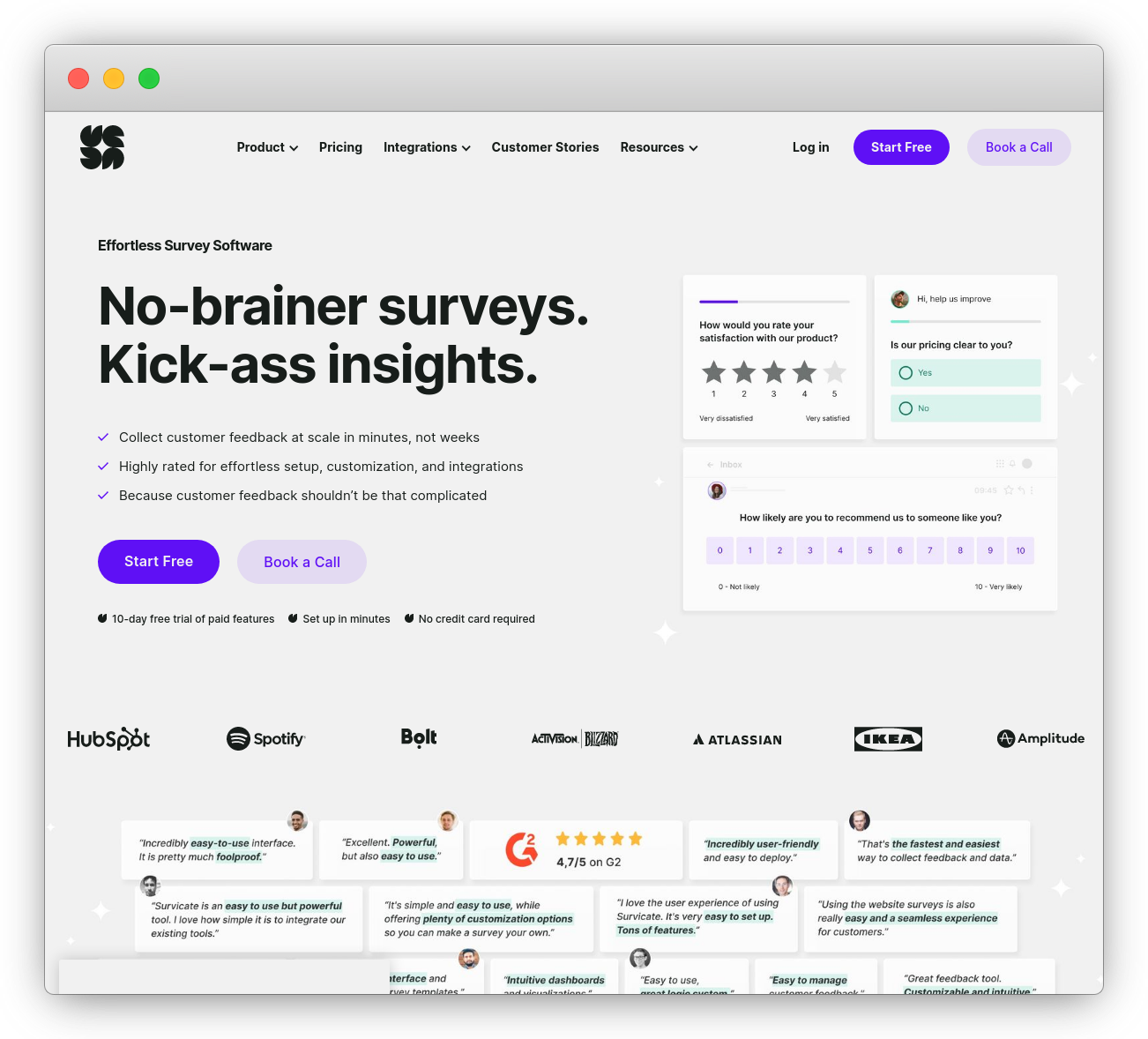 Survicate Features
Evaluating the effectiveness of service agents

Communicate with your brand through your customer service representatives or agents

Constantly evaluate the performance of your service agents

Uncover your customers' pain points via surveys and use these insights to train your agents

Share Survicate customer service agent surveys using your favorite customer service software

Add agent-specific parameters to the survey link to gather feedback on the agent's performance
Pricing: The starter plan starts at $53/month, billed annually.
#7. AskNicely
AskNicely emerges as a prominent contender among Nicereply alternatives, helping managers and team members to quickly see who needs support, and who needs recognition. It also helps them to understand which customers need attention at the start of every day. The platform enables users to see at a glance how every location is performing with real-time customer feedback. Using Asknicely one can quickly send a message, and set personal goals for frontline employees based on customer satisfaction ratings.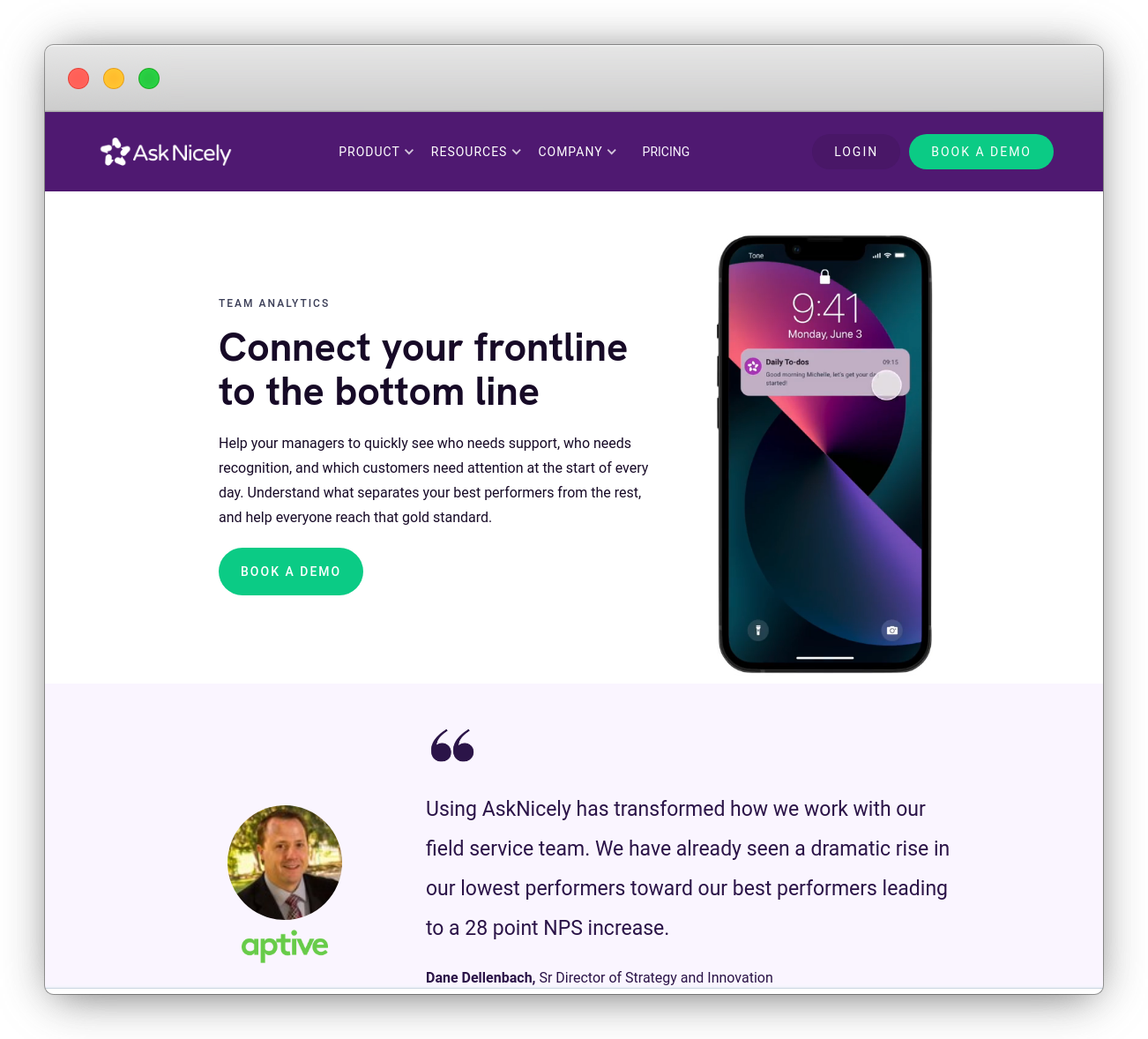 AskNicely Features
Connect your frontline to the bottom line

Help your managers to quickly see who needs support, who needs recognition

Understand what separates your best performers from the rest

See at a glance how every location is performing

Quickly see who needs support and who deserves a shoutout

Build better connections with your team
Pricing: You may either book a demo or request an estimate to learn about pricing plans.
#8. Delighted
Delighted is a notable alternative tool to Nicereply, offering users the means to create a great work environment and boost productivity while enhancing the entire customer journey and service experience. This Nicereply alternative empowers the customer service team with top tools and a robust customer service survey solution to track teams' performances.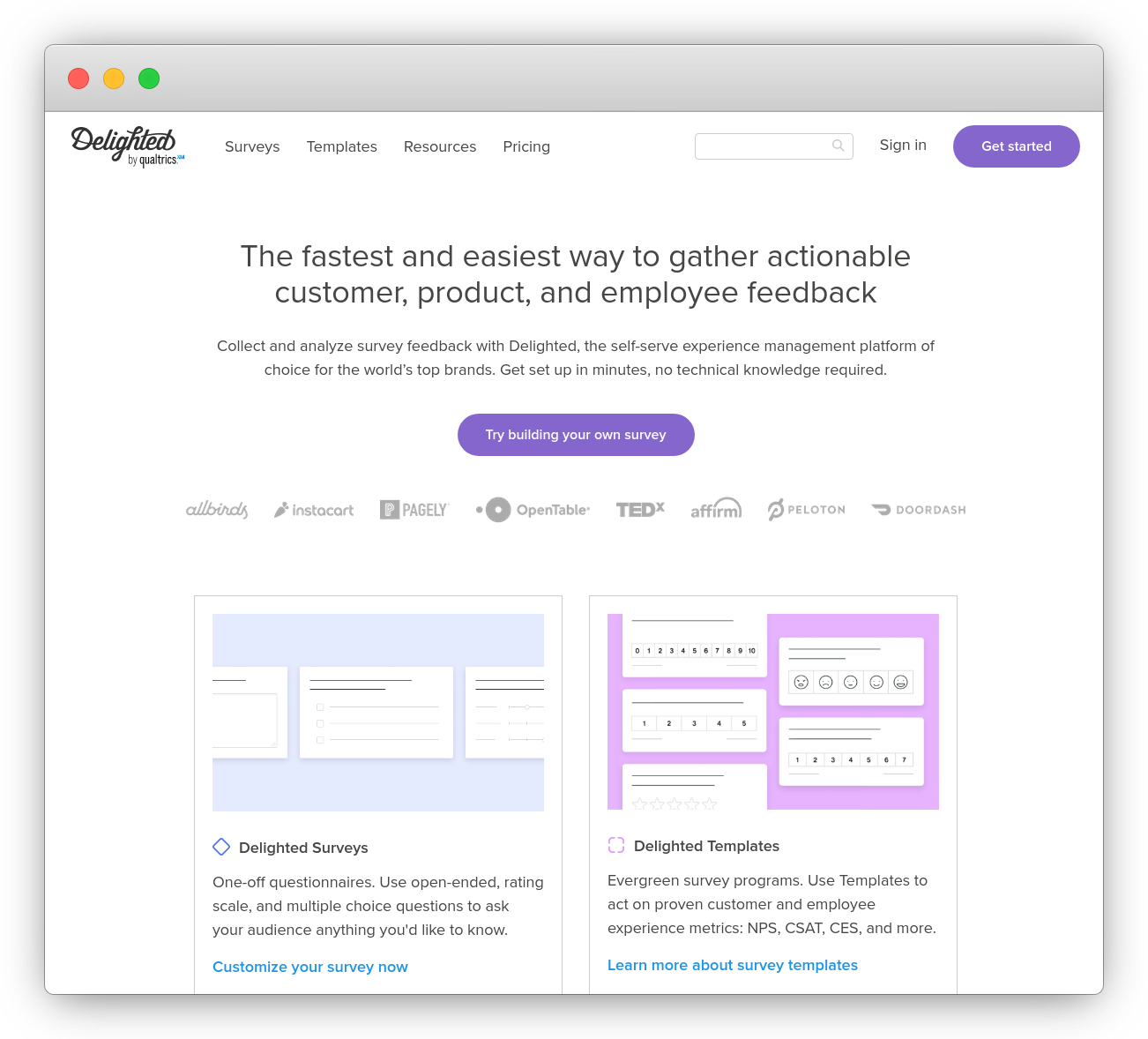 Delighted Features
Quickly raise the bar for exceptional customer service standards

Empower your support teams with a robust customer service survey solution

Capture real-time CSAT and CES feedback anywhere with omnichannel post-support assistance

Support quick and effective QA with powerful leaderboards and reactive dashboards

Track customer satisfaction after a support interaction and collaborate with teams
Pricing: The initial plan starts at $17/month, billed annually. However, you can also start with a free plan.
#9. SurveySparrow
SurveySparrow stands out as one of the top Nicereply alternatives, assisting businesses with streamlining support, and revenue, processes, turning customers into dedicated brand advocates, and optimizing support interactions with seamless ticket management. It enables businesses to transform all customer interactions into actionable tickets, ensuring prompt resolution while making customers feel valued.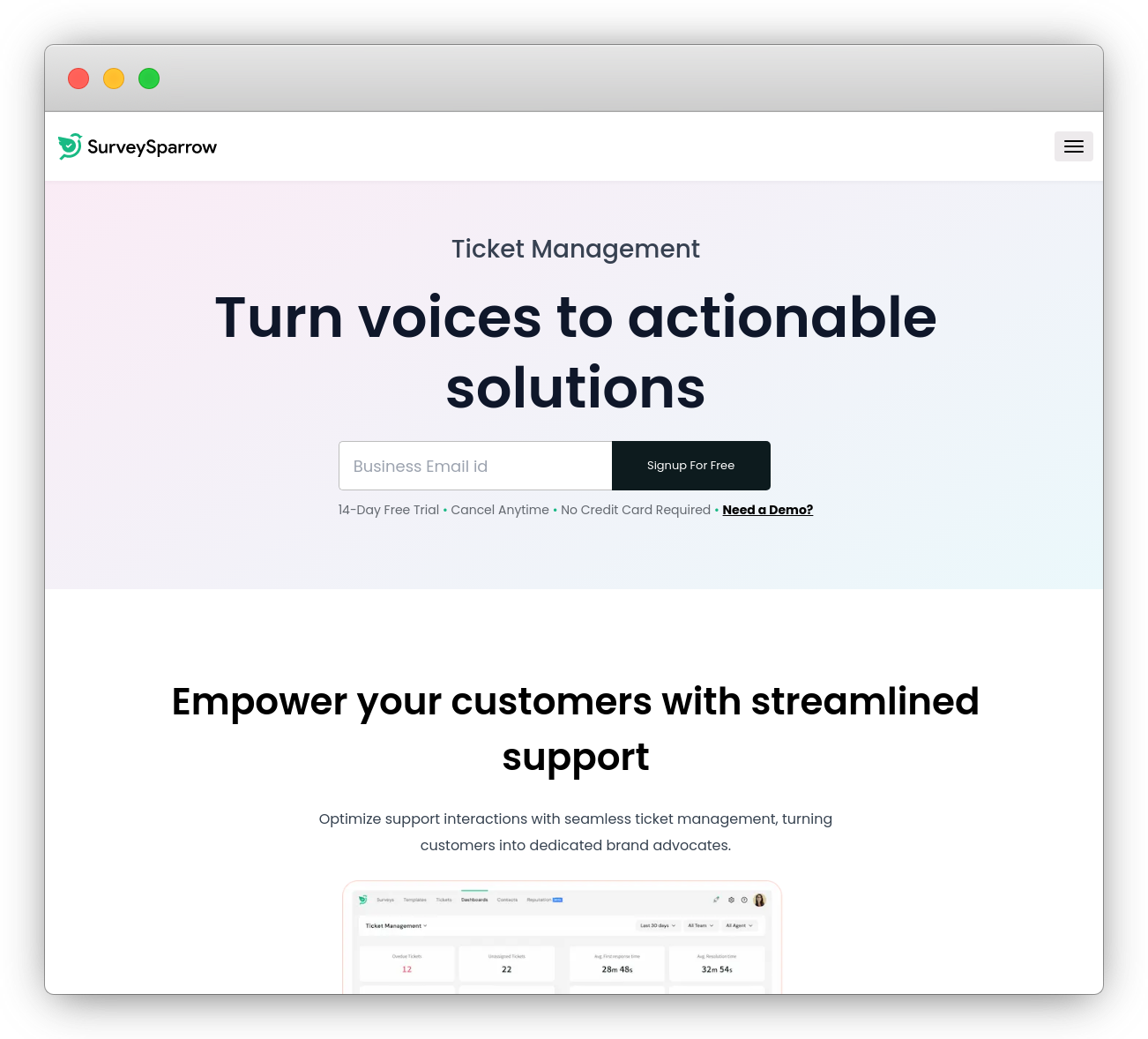 SurveySparrow Features
Turn voices into actionable solutions

Empower your customers with streamlined support

Channel responses into tickets, ensuring prompt resolution

Streamline teamwork, assign experts, and accelerate feedback closure

Enable your experts to focus on customers and offer seamless support

Shared inbox for all communications

Streamline support across the globe

All-in-one ticketing dashboard
Pricing: You can enter your personal details to learn about the pricing plan.
Wrapping Up
Now that you have a clear idea about the top Nicereply alternatives, you can choose the one that best suits your business in terms of quality of customer service, team performance, employee engagement, and customer experience.
Each of these alternatives highlighted in this piece has its own strength and unique key features. As we conclude this article, we hope that it has provided you with ample information to select the Nicereply alternatives that best align with the specific requirements of your business.
If you are still not sure which platform to choose, you can take Zonka Feedback's 7-day free trial. Take advantage of this cost-effective platform, gather feedback, and get started today!