Exceptional customer service can get you up to 70% of additional revenue from existing customers.
But how does one provide this exceptional service?
While there isn't a hack to make customers happy and build long-term relationships, there are some proven strategies to get started.
This article will show how to set tangible goals for customer satisfaction with some popular metrics to measure your progress. Along with that, we'll learn how to achieve those goals through practical and simple steps.
Measure Customer Satisfaction and Improve Customer Experience🔥
Create customized surveys and feedback forms and take real-time feedback from your customers at all touchpoints.
How to Set SMART Goals For Your Customer Satisfaction Levels
If the goal isn't SMART, then it's just aspiration.
To achieve your goals, they must be clearly defined and easy to evaluate. The SMART framework is an effective way to set meaningful goals.
S- Specific
M- Measurable
A- Attainable/Achievable
R- Relevant
T- Timebound
A specific goal allows the team to work towards a clear objective without confusion and frustration. You can align your team's efforts toward a planned schedule.
The goal is as meaningful as the metrics used for measuring it. Unless you can back your efforts with data, there is no other way to determine if you have achieved your goal or not. That's why it's important to set measurable goals.
Choose a goal that challenges you but should still be attainable. Otherwise, you'll set yourself up for failure. Establish realistic goals that can be achieved with proper planning and aren't dependent on factors you can't control.
Your goal should balance customer service and business revenue. Set relevant goals that contribute towards it to maximize the returns on your investment.
Introducing fixed time frames to achieve the goals provides you visibility on your short-term and long-term objectives for better forecasting.
5 Customer Satisfaction Goals and How to Achieve Them
1. Don't Keep the Customers Waiting
Customers want solutions- fast.
In today's time, good service has become as important as the product you're offering. So, you can't leave room for compromises anymore.
What is the customer wait time?
In simple words, it's the time your customers spend waiting from the moment they ask a query (through any channel) till you answer it.
How to measure this goal?
You can monitor your team's responsiveness through the metrics like
First Response Time
Average Call Pickup Time
Average Resolution Time
What to do to achieve this goal?
Ensure omnichannel availability- You can't pick and choose the platforms for customers to contact you. So, ensure that you are available to address customer concerns with equal competence, whether it's by email or a social media post. Make it easier for them to reach out to you by promptly sharing the contact details with customers.
Provide 24/7 support- Problems can occur any time of the day or night, and there is nothing more frustrating than receiving an auto-response informing about the team's fixed 9 to 6 working hours. So try to manage resources so that someone is available to answer your customers round the clock. Since calls are the commonly preferred channel for customers who want instant resolution, ensure your team is apt to

handle the call flow efficiently

.
Use interactive voice responses- Using IVRs can offload a significant call burden from your team. You can even use it to answer customers' frequently asked questions.
Use live chatbots on the website and the product to instantly resolve customer concerns.
Incorporate CRM- You can integrate your communication channels with a customer relationship management system to keep track of each conversation and bridge the gaps accordingly.
Sample SMART Goal: Reduce the first response time from 2 hours to 1 hour in the next 3 months.
2. Prevent Issues & Complaints
Irrespective of how quick your resolutions are, it's bound to sink the satisfaction levels if the customers face the same issues repeatedly.
Setting a goal to prevent issues and complaints is essential for gaining customer loyalty and trust.
The plan should assess your product and processes proactively and eliminate the possibility of hiccups.
How do measure this goal?
Number of complaints/tickets received in a period
Recurring issues reported
Impact of the issues
What to do to achieve this goal?
Setup real-time monitoring systems to track system performance
Send automated alerts to the clients as soon as the issue is observed
Work on the internal processes to improve efficiency
Provide an honest issue analysis and ensure accountability to avoid future instances
Sample SMART Goal: Identify any recurring issue and debug that system in the next 4 months to reduce its ticket count by at least 30%. Also, practice proper communication within teams and with clients to avoid misunderstandings and gaps.
3. Increase NPS & CSAT scores
These are the two most popular metrics to gauge the performance of your product and services.
What is NPS & CSAT?
NPS is the Net Promoter Score, which comprises the 0 to 10 or 1 to 10 rating question, and determines how willing the customer is to make a repeat purchase or refer the product to a friend.

CSAT is the Customer Satisfaction Score that determines customer satisfaction level with current services.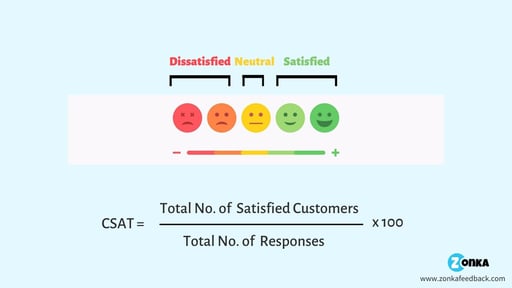 What to do to achieve this goal?
Collect regular CSAT and NPS scores from the customers. Calls and emails are the most popular way to do so. You can also embed the survey on the website or the product dashboard.
Design a quick survey that also provides you with the necessary data points. Here are some

templates

you can use for an effective survey
You can also add a comments section for some additional information to improve your processes.
Feedback is an integral part of customer service that can help you align your efforts to the customer's expectations and check if you're doing it right.
Sample SMART Goal: Improve CSAT from the current 3.9 to 4.1 in the next 3 months.
4. Personalize Customer Experience
Personalization is a game-changer for any business. That is why 80% of the customers prefer products that offer personalized services.
What is personalized customer experience?
Personalization shifts the focus on the customer and demands businesses tailor their pre-sales and after-sales processes to meet clients' unique expectations. It's important because customers want solutions to their problems, not an off-the-shelf product that doesn't meet their complete requirements.
How do measure this goal?
For example, you can ask your customers how easily they received an effective solution for their concerns. And ask them to rate their experience on a scale of 1 to 10.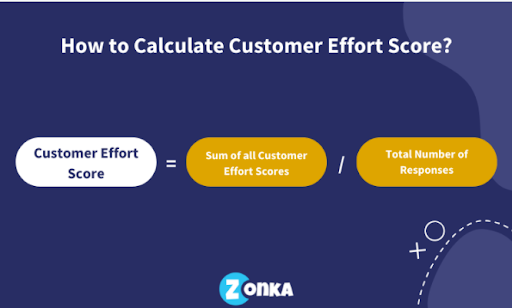 How to achieve this goal?
Create industry-specific case studies to engage clients to spend more
Map your

customer's journey

and persona with suitable marketing efforts
Stay in touch with the client to understand their growth plans and present solutions complementing those pursuits
Monitor their usage and suggest ways for them to get maximum returns by making the most of your product
Sample SMART Goal: Create 5 case studies of the health-tech industry in the next 2 months.
5. Allow Frictionless Self-service
Customers chose you to make their work easier. But if they need to spend time figuring out your product or asking you everything, then that defeats their purpose.
Therefore, it's crucial to implement an intuitive service and easy-to-navigate products for your growth strategy.
What is self-service?
Self-service empowers the customers to use the product optimally without depending on your support team. It benefits the customers as they can use the product anytime at their convenience and saves your team's bandwidth to focus on other tasks.
How do measure this goal?
Feedback forms and surveys are the most common way to understand customers' perceptions. Apart from NPS and CSAT, you can use a feedback form at the bottom of each helpdesk article to see if your product documentation answers the client's queries adequately or not.
How to achieve this goal?
Plug-in support bots to the product that can offer the next steps to the client based on their activity
Create a thorough knowledge base with readable feature articles and frequently asked questions
Share playbooks and videos to make the product user friendly
Introduce clients to forums where they can drop their questions
Monitor customer performance by tracking feature usage
The self-service method works especially well with newly onboarded clients who need hand-holding for the initial few weeks. And this stage is critical as it sets the customers' expectations for your product.
Sample SMART Goal: Improve the positive feedback of the knowledge base from 80% to 90% in the next quarter.
Conclusion
These days every business claims to be customer-centric and boasts of exceeding their customer's expectations.
But this means nothing if your customers leave you for competitors or are in the system as passive users.
When you set out to serve your customers better and improve their satisfaction levels, the results will show themselves as a loyal customer base and increased upsell revenue. And you can't do it without proper planning.
Setting SMART goals for customer satisfaction helps your business and customers and lets your employees focus in the right direction. We hope the five goals mentioned here will give you a good start and help you measure your performance against the customer's expectations.