With the emergence of new business technologies such as cloud, Augmented Reality (AR), Artificial Intelligence (AI), Virtual Reality (VR), Machine Learning (ML), and a bunch of others, the expectations of today's customers are constantly revamping. For industries, it is not enough to focus solely on developing software that increases client assistance rates. With 61% of consumers likely to pay 5% additional charges for a good experience, businesses need to go beyond existing traditional customer service methodologies.
Elevate CX with Customer Feedback🔥
Collect real-time, in-moment feedback at all touchpoints in customer journey and leverage feedback insights to transform customer experience.
Industries thriving to stand out in the abruptly maturing competitive marketplace should develop a tech-driven, personalized, and customer-focused approach. According to Forrester's predictions, consumers prefer brands that assure positive experiences. However, meeting these constantly changing demands is no simple feat. Hence, emerging technologies have become the key for businesses to reshape their services and tailor them to client expectations.
Diving Deep into Five Industries Shaping Customer Experience with Emerging Technologies
Emerging technologies, from chatbots, AI, and Augmented Reality (AR) to voice assistants, are enhancing the brand customer experiences of tomorrow. With more tech-driven business models making their way into the corporate world, soon, there will be no shortage of modus operandi to connect with consumers. Architects and property dealers can use AR to show buyers how their apartments will look beforehand. The availability of chatbots on e-commerce websites will increase consumer conversion rates.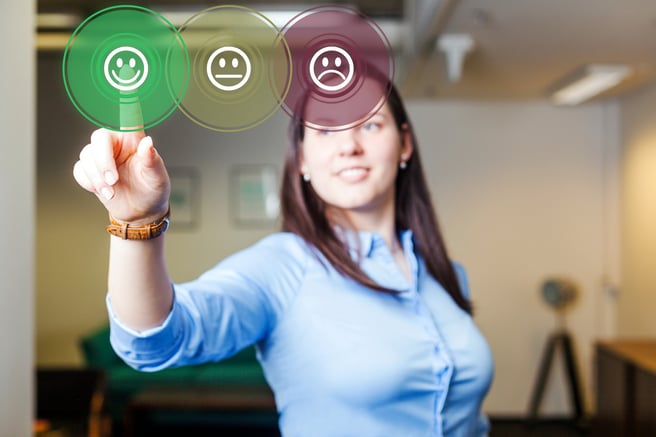 Industries such as airlines can unlock seamless travel while law enforcers make streets more secure to live in. Hence, for businesses, giving customers a positive experience is the new norm for striving, and emerging technologies are making this a reality. Here is a list of industries that are largely benefiting from tech-driven corporate solutions in shaping the improved brand customer experience:
Aviation Industry
The airline sector is not untouched by the ripple effects of the digital wave, especially since it resumed operations after surviving the COVID-19 pandemic. It is following the technological trends to stay abreast with the evolving customer requirements. Modern passengers have set varying standards and evaluate airlines according to several experiences, such as pre-booking, self-driven kiosks, and frictionless boarding. Therefore, the aviation industry needs to "up its game" in terms of customer experience. Otherwise, airlines might have to bring $1.4 billion of annual revenue to the table, similar to US airways. You can also use KYC verification in the aviation industry to stop money laundering.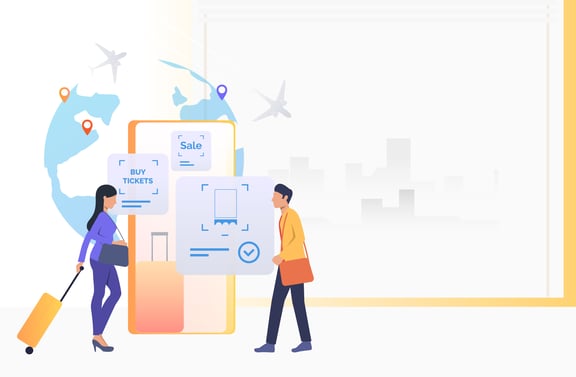 Airline passengers are massively controlling the throttle, evident in Datalex report where 9 in 10 travelers expect the booking experience to be at least partially tailored to their requirements. So how can the aviation industry meet customer requirements?
Integrating cloud storage technology is one of the many digital-savvy solutions. These devices collect, analyze, and store data without the management having to cross-check every detail. As a result, frictionless passenger onboarding along with processing time reduction are the outputs.
Transportation and Logistics Sector
According to the predictions by ResearchandMarkets, there will be more than 41 billion connected vehicles by 2025. Since the supply chain is growing, so are the stakeholders, and monitoring both is getting complex. This is where blockchain technology takes over with enhanced data analytics to record transactions. While this page primarily discusses brand customer experience, you might want to explore the internet to find out where to buy hbar. With its ability to analyze huge data sets in less time, the logistics software development sector can ensure the delivery of packages without delays.
For the transportation sector, the use of AI is streamlining passenger monitoring by scanning their distinct biological features. During public travel, customers are the most concerned for their safety. With self-driven ticketing kiosks, there will be fewer chances of intruders approaching the transport. Furthermore, driverless buses such as the one in Scotland, tracking sensors, and unforeseen accident detection gadgets are further taking brand customer experience to another level.
Healthcare Sector
Speaking of the medicare sector, emerging technologies such as cloud storage have an equal share of contribution. Hospitals can use KYC verification software to ensure patient identity matches the government database, especially when validating the authenticity of insurance claims and ensuring remote medical help reaches the concerned patients. Combined with predictive analysis and Information Technology (IT), healthcare service providers can manage patient flow.
The medicare sector is also incorporating IoT technology in its devices, such as stethoscopes, to decrease the need for patients' physical visits. With smart watches and digital adapters, they can capture heartbeats both in form of visual wavelength as well as audio. Upon sending the files to respective specialists, they can easily decode the frequency and prescribe treatment accordingly.
Retail Sector
Managing customer relationships is the key to enhancing a positive shopping experience for merchants. In all the awe associated with the digitization of the retail sector, emerging technologies such as chatbots are helping vendors thrive in the competitive e-commerce market.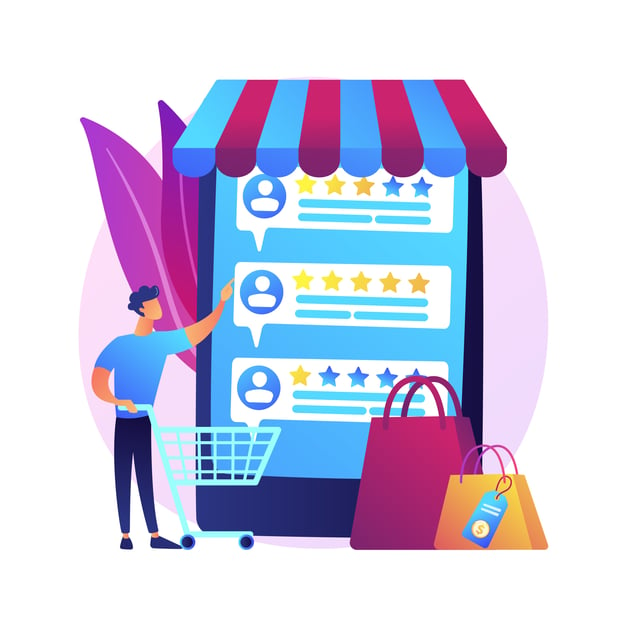 Chatbox, integrated with AI technology, helps manage customer flow. While the robots hear consumer queries and feedback, retailers can evaluate their online shopping behaviors through retail feedback software. In return, rolling out products and services in the market that best matches customer demands becomes easier.
AI technology also has applications in physical retail stores such as Amazon Go, where AI-powered CCTV cameras monitor suspicious activities. Likewise, they can also track the success rate of marketing campaigns in terms of client conversion. Contactless payments, seamless package deliveries, and frictionless cart completion processes are some of the other potencies.
Law Enforcement Sector
Law enforcers and attorneys are equally reaping a myriad of advantages by integrating emerging technologies such as IoT. With GPS trackers in cars and smartwatches worn by individuals, re-creating the actual incidents becomes easier. Therefore, legal practitioners can roll out accurate investigations for time-sensitive cases. IoT tracking devices and AI-enabled cameras predict unforeseen situations such as road accidents. As a result, surveillance teams can critically monitor and prevent the scenario.
Final Verdict
Industries continue to evolve with new trends and emerging technologies. Simultaneously, customer demands are taking new turns. This directly implies that businesses with outdated mechanisms will not be able to meet enough needs or solve problems with in-time efficient solutions. In all awe, technologies such as IoT, AI, ML, Chatbots, and others are leveraging several transformations to bridge the gap between businesses and brand customer experience. They are accelerating data-driven insights for companies while shaping a positive consumer journey. Hence, emerging technologies are creating a win-win scenario.