NPS or Net Promoter Score is one of the Customer Satisfaction Metric that is used by several companies worldwide. It's used primarily to measure Customer Loyalty towards a company. It was developed by Bain and Company in the year 2003. NPS Survey will consist of a single question "On a scale from 0 to 10, how likely are you going to recommend our company/products/services to your friends and family." The loyalty score can range from -100 to 100. A higher score is recommended.
NPS is a valuable metric for every organization, and a high NPS score will help you analyze a healthy relationship with your customers who can become your brand advocates.
Measure Customer Loyalty with NPS ❤️
Create NPS surveys, measure customer loyalty, and close the feedback loop with Zonka Feedback.
How is NPS Calculated?
The NPS Formula is simple —
NPS = %Promoters -%Detractors
To calculate NPS, it's vital first to understand the terms that are used in the formula. In NPS, customers are categorized into 3 groups depending upon their score – promoters, detractors, and passives.

Do's of using Net Promoter Score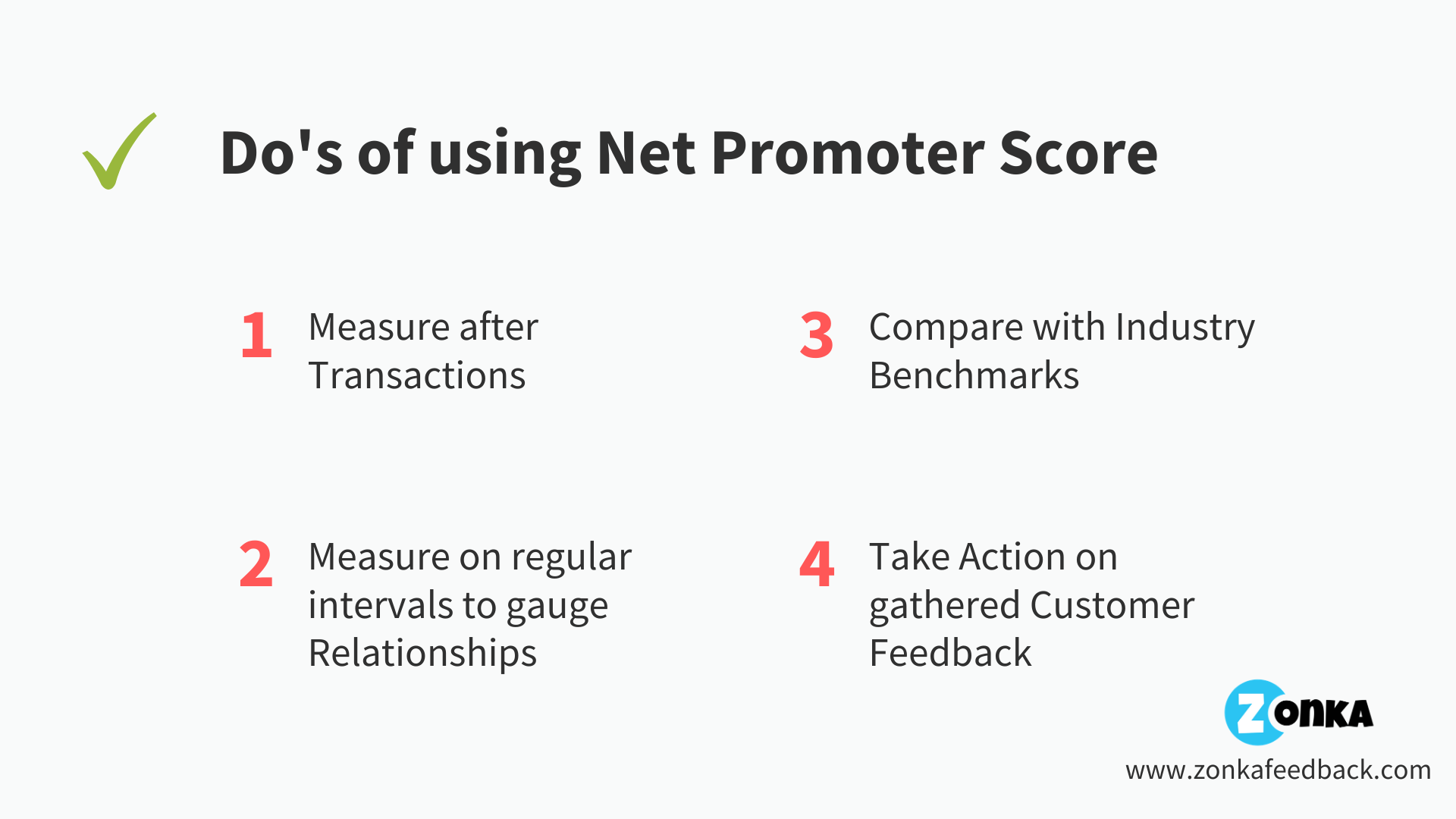 It's essential to interact with your customers and identify the reasons behind their dissatisfaction that will play a pivotal role in closing the feedback loop. It also means addressing your customer's concerns and enhancing your products and services as per their requirements.
Don'ts of using Net Promoter Score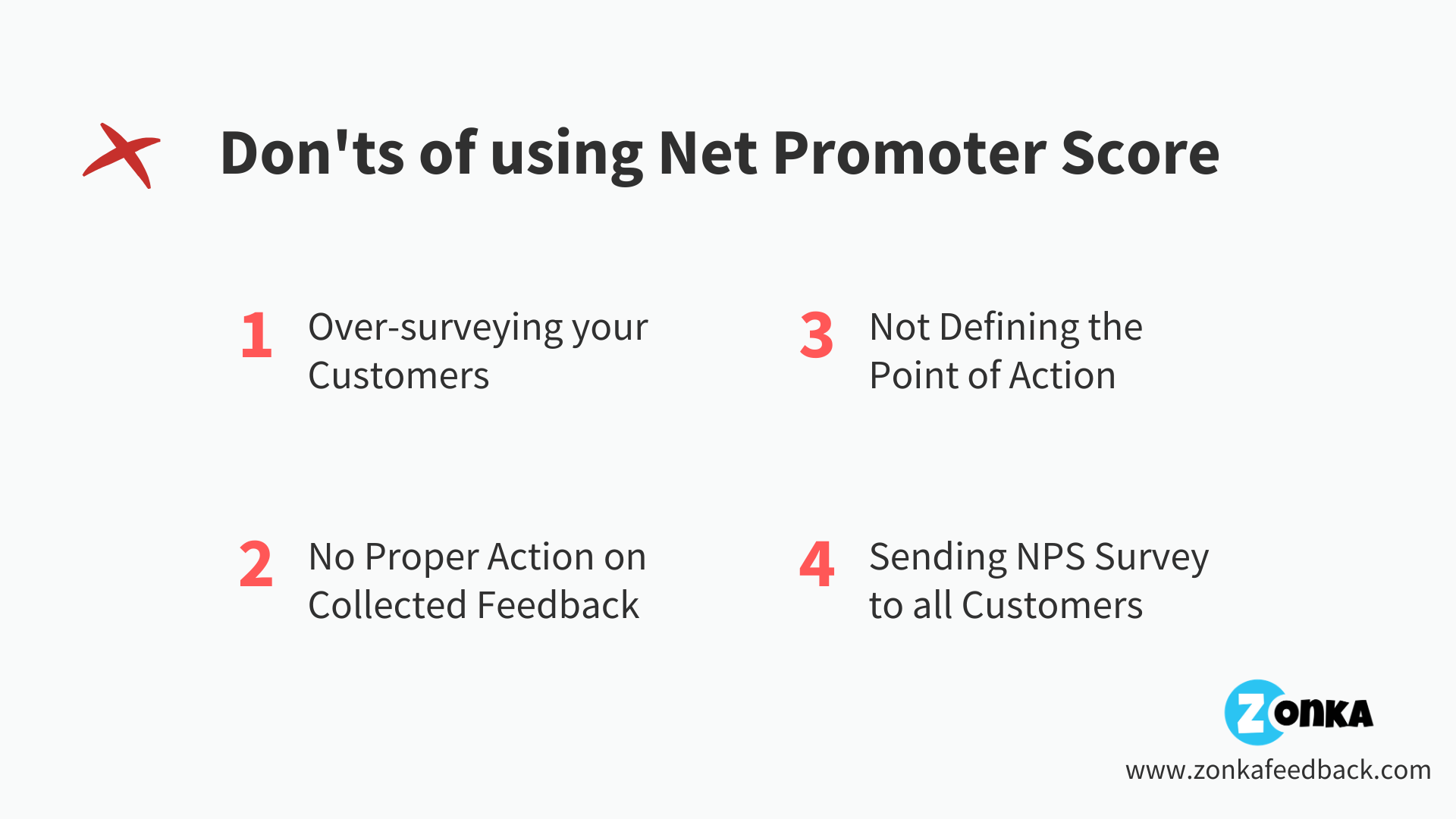 Wrap Up
NPS is one of the biggest drivers for customer loyalty. Implementing it correctly with the help of an NPS Survey Software will help in enhancing the products and services of any business. The software will help businesses to create customized surveys and conduct them on numerous channels – tablets, kiosks, online, email, and SMS. With the help of a tool, businesses would be able to gather & analyze customer feedback and take appropriate action easily. NPS is an important customer experience metric for reducing customer churn and increase business growth.
Learn more about the Net Promoter Score (NPS)