Content Marketing has leaped its growth as the brands are producing more and more creative content while developing content strategies that attract traffic and ultimately leads that converts. Their creative content strategy brings them growth and success through multiple channels and marketing tools in different nations.
Noting SEO (Search Engine Optimization), the foundation of creating a content marketing strategy, shall not be wrong. SEO is a crucial part of the content marketing strategy that makes your content approachable to the people and puts the content in front of their eyes. In this guide, we will learn why SEO is important and how you can combine it with your content marketing strategy.
What's the importance of SEO?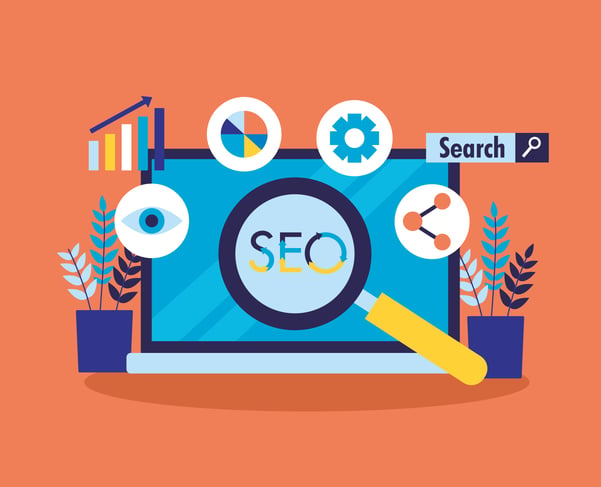 Optimizing your website and content for search engines is termed SEO. It improves the ranking of your content on Google and other search engines, ultimately boosting organic traffic. SEO covers multiple elements, from keyword research and content optimization to link building and technical audits. Optimizing content improves the visibility of your website, therefore, drives organic traffic. A higher ranking means higher authority and trust in the respective field. That's why it is important to start learning SEO.
Key things to keep in mind while optimizing the content
Optimizing the content fuels the content to rank higher. However, you should keep some key elements of SEO while optimizing the content.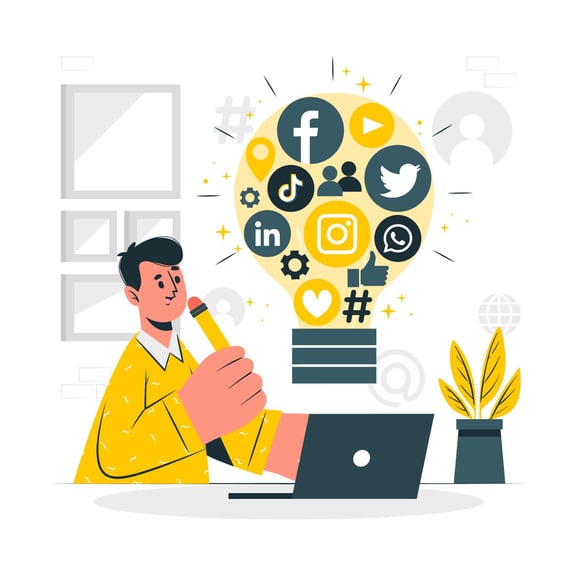 Keyword research
The word itself describes 'key+word'. It can be a single word or a group of words, i.e., sentences known as long tail keywords, which people use to search their queries on search engines. Keyword research is understanding what terms the audience uses to search for content and how often the specific term is used.
Combining the Professional SEO and content strategy will help find the list of keywords that drive more traffic. The keywords can be used as hashtags on social media posts, schedule tweets, in the description of YouTube videos, and target keywords in blog posts.
Search Intent
The major benefit of incorporating SEO into content marketing strategy is the determination of the audience's intent. The keywords hint at the intention of what the user was thinking and looking for. By understanding the intent of the search, you can forge your content for relevancy.
A blog post created with the right search engine has the edge over less optimized content. Google aims to serve the users with the most relevant result and hence prefers putting SEO-optimized content on a higher rank.
Content Structure
Content in an optimized structure and format tends to rank higher as Google prefers to show results that are well-structured, clean, and clutter-free to the users. It's another reason to include SEO in your content strategy.
SEO offers you ideas of content that tends to yield better results and also guides you while structuring the content to improve user experience. Building the content structure from the SEO point of view also requires the content's high quality by default and it won't be superfluous if you take benefits from the essaywriter team's assistance in order to fit the high standards of quality. There are worthy tools that help you create ai content for SEO, some of them even have AI content detectors that are free and help you understand whether your content looks good for humans and Google or not.
Key strategies to create an effective content strategy for SEO in 2023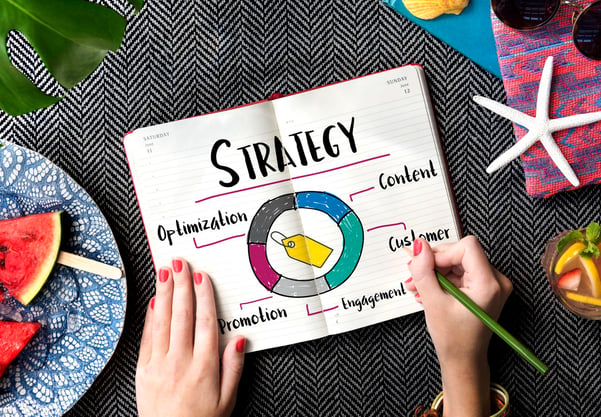 Brands are getting aware of content marketing plans with over 90% of marketers spending on content across several platforms. To improve the visibility of content amid competition, marketers need to optimize their content. That's the reason SEO should be included in content marketing strategy. Try using competitive battlecards to see how your product stacks up against competitors, and then use this information in your content strategy to highlight the unique selling proposition of your product/service that no other competitor can offer.
1. Video content is rising
Videos are ruling content marketing and have become one of the most effective forms of content to engage. Short-form videos including Instagram Reels and YouTube Shorts are gaining tremendous popularity and are extremely effective forms of content on social media. Short videos are one of the prime forms of content that audiences are consuming in a humongous amount.
Due to huge popularity and low creation investment, short-form videos give the best return on investment compared to other media formats. Video platforms are used for both entertainment and educational purposes. Brands and content marketers not only need to create content in the form of videos but they also need to properly optimize their content that can easily be found by the audience in the ocean of the videos.
2. Voice search optimization
The rise of Alexa, Siri, and other voice assistants has forced content marketers and brands to adopt new strategies compatible with voice searches. A whopping 27% of global users are using voice searches on their smartphones on a regular basis. Over 4 billion voice assistant-enabled devices are being used around the globe. Those content marketers and brands refusing to adopt voice optimization in their content are losing a big chunk of opportunities.
There are multiple key aspects to keep in mind while optimizing the content for voice searches but one of the most important elements is the featured snippet. Featured snippets are the search results shown by search engines and are considered the best answer to the users' query. Optimizing the content for featured snippets is a good search engine optimization practice.
3. Content compatibility with different platforms
Your content must be repurposable, which means the content should be recycle-friendly and can be used on multiple channels. One of the repurposable forms of content in digital marketing is turning a long video into several short videos that can be used as Instagram Reels and YouTube Shorts. It's a creative way to reach a wider range of audiences based on the preferences of the viewers.
AI tools like OpenAI and other ChatGPT alternatives can help turning a blog into a social media thread and video is another example. Turning a blog into a social media thread and video is another example. For Podcasts you can learn how to transcribe audio to text as blog posts, presentations can be turned into infographics. As more and more people tune in to podcasts every day, it's clear that the future of podcasting is bright and full of opportunities for those willing to innovate. These are some examples of repurposed forms of content. To make this process even faster, consider using an AI blog writer which will also allow you to keep up with technology.
4. User experience
Highly optimized content will serve no purpose if not presented in a user-friendly manner. Your website must be optimized for the best user experience and have an intuitive and easy-to-navigate structure so users can effortlessly access desired content, so make sure to test website usability, for example by using usability testing software. A few of the many elements that improve the user's experience with your website are optimized metadata, removed duplicate content, pages optimized for faster loading, mobile-friendly layouts, and structured data
Smartphone searches account for more than 60% of worldwide traffic. Mobile searches are on the rise and will account for more than two-thirds of total searches in the near future. Social media and entertainment mediums are becoming mobile-focused impacting the searches too.
Conclusion
These key strategies are important to become successful in content marketing in 2023. Among the various forms of content, content strategy follows an almost similar process.