Whether your goal is to create and execute comprehensive marketing strategies or require real-time insights into analytics, digital marketing tools can be quite transformative for your business.

There's no denying the fact that free marketing tools make a lot more sense than paid ones. But there are hundreds of tools available in the market which can be pretty daunting, especially for businesses that are new in the game or those who want to switch to more lucrative solutions.

While diving into the ocean of marketing solutions, you may find yourself surrounded by the tools offering free survey maker, in-depth analysis of organic traffic, social media management, and much more.
So how do you choose the best free marketing tools?
In order to choose the right marketing tools, you first need to establish your digital marketing goals and key areas of focus. Every tool you opt for should be solving a problem in your marketing strategy rather than bombarding you with data you don't need. For instance, you can use a simple tool like plagiarism checker that helps you check originality of the content you write. we have curated a list of tried and tested marketing tools to help you create and execute result-driven marketing strategies.
Streamline Customer Feedback Management with Actionable Insights
Build omnichannel experience for your customers and collect feedback throughout customer journey to improve satisfaction, loyalty, and engagement with Zonka Feedback.
List of Free Marketing Tools for Your Business
Website Optimization Tools
Customer Experience Tools
Lead Generation Tools
Search Engine Optimization Tools
Email Marketing Tools
Social Media Management Tools
Graphic Designing Tools
Marketing Analytics Tools
Marketing Automation Tools
Remarketing Tools
PPC Marketing Tools
Marketing Communication Tools
Session Recording Tools
Identify and Fix Web Issues with Website Optimization Tools
HubSpot's Website Grader
Do you know how much your website scores? HubSpot's Website Grader tool allows you to do just that. It grades your website within seconds and you can use the tool as many times as you want for free. The tool shows you in detail the elements you need to work on, so you can spend more time fixing the issues at hand.
HubSpot's Website Grader helps you optimize your website's performance so that you can identify technical SEO issues, improve mobile responsiveness, enhance website security/site protection, and other factors that can help you build a robust website.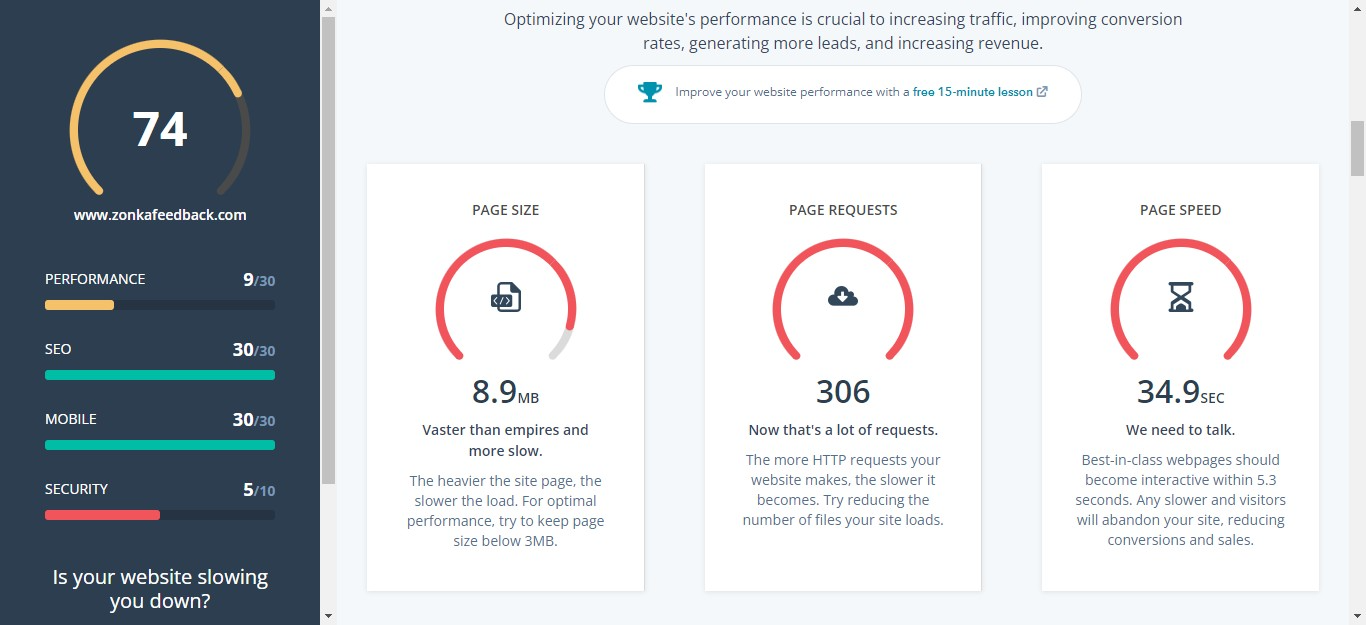 Prioritize Customers with Customer Experience Management Tools
Zonka Feedback
Zonka Feedback is a customer experience management platform and a free survey software that helps businesses to create any type of survey to evaluate and enhance customer experiences across various touchpoints and platforms, including email, SMS, website, QR code, mobile, tablet, kiosk, and web browser (URL survey).
Zonka offers 500+ ready-to-use industry-specific survey templates along with 25+ question types to speed up the feedback collection process. For example, Hospital Patient Satisfaction Survey Template, Airport Immigration Feedback Form Template, Restaurant Dine-in Feedback Form Template, Spa Consultation Form Template, etc. The platform enables measuring feedback across the global CX metrics - NPS, CES, and CSAT. While the survey builder allows creating branded, intelligent surveys easily with features like white labeling, personalization, skip logic, hide logic, etc., the reporting and analysis of this free marketing tool helps in creating detailed reports to identify and act on business trends and customer feedback.
With advanced features like real-time alerts and automated workflows, you can keep all the right team members in the loop and close the feedback loop. Moreover, you can integrate the survey software with your business tools for easy and efficient data management. For example, if you integrate Zonka Feedback with Salesforce, you can automatically sync all the feedback data back to Salesforce so it can be centralized.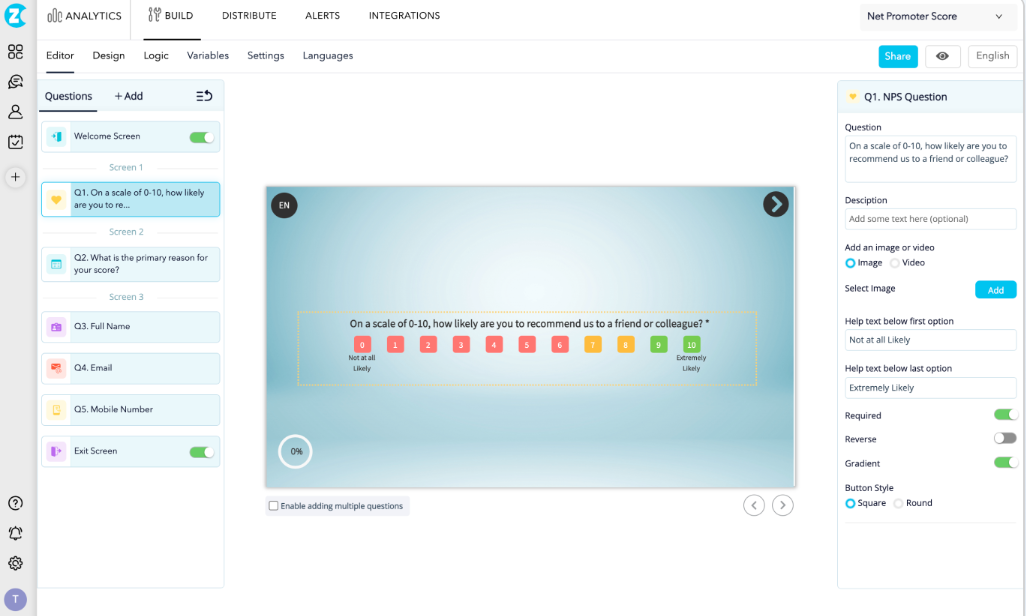 Leverage Automation with Lead Generation Tools
Bitrix24
Bitrix24 is among our top choices for free lead generation tools. It automates the inbound lead generation and management process by featuring multi-channel lead capture. Bitrix24 is equipped with a contact center featuring over 20 lead capturing tools, including Facebook Lead Capture, Email Lead Capture, Phone Lead Capture, Web form lead capture, etc.
When combined with CRM and website builder, this contact center can help you generate leads on a much larger scale. The platform also automates tasks such as lead qualification, lead scoring, and lead conversion through online business directory.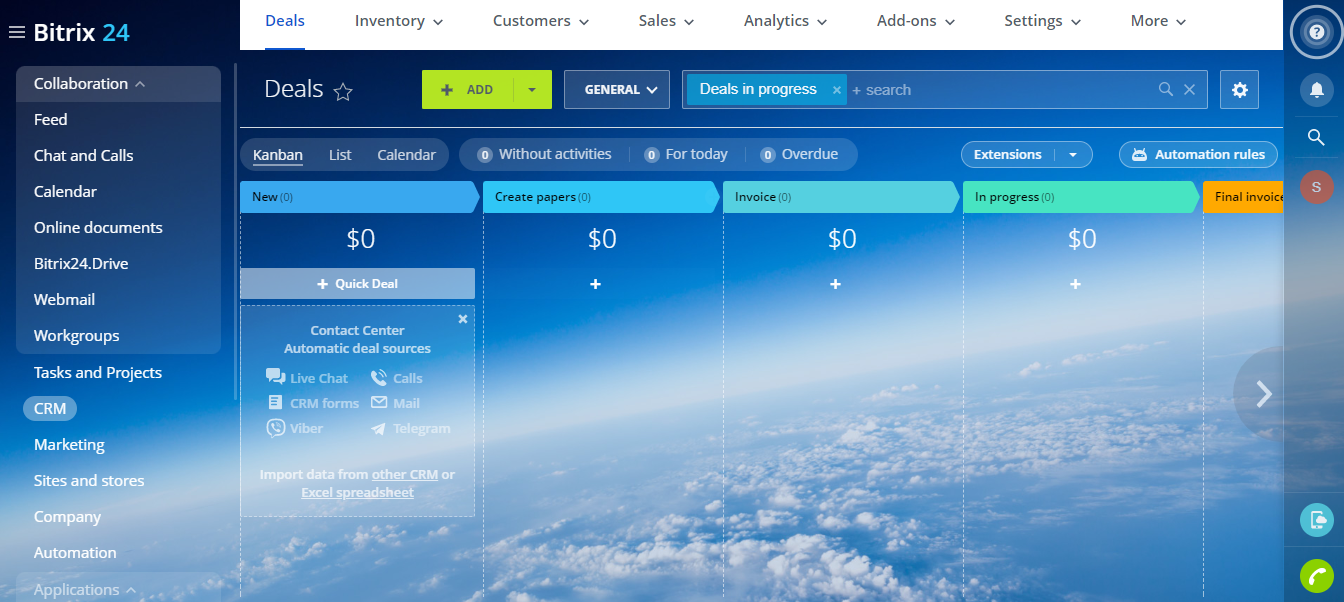 Improve Inbound Traffic with Search Engine Optimization Tools
Ahrefs Keyword Generator
Ahrefs' Keyword Generator comes from the inventory of Ahrefs free marketing tools and shows you a list of top 100 related keyword ideas when searching for a phrase or keyword. Since it's a free tool, it offers the top 100 keywords related to your search, their search volume, and keyword difficulties for the first 10 keywords.

Ahrefs also offers a Backlink Checker that shows you the top 100 backlinks to the website you are searching. The tool is great for backlink checking and analyzing the competitors. It shows you the total number of backlinks, the site's Domain Rating, links from referring domains, and the URL rating. To improve your backlink profile, consider using a link building service.
Create, Send, and Analyze Email Campaigns with Email Marketing Tools
Mailchimp
It's 2022 and if you have heard the word email marketing then you'd have probably heard the word Mailchimp. Well, this "word" is among the leaders of email marketing tools. Although the tool comes with a price, there is also cheaper email software like Mailchimp available. It also offers a free version to SMEs and individuals.
This tool offers basic email marketing features like Email Creation and Schedule Send. The reason for its popularity is smart analytics that provide valuable audience insights so that you can optimize your marketing efforts. With Mailchimp email marketing tool, you can automate your emails and streamline communication at crucial steps of the buyer journey.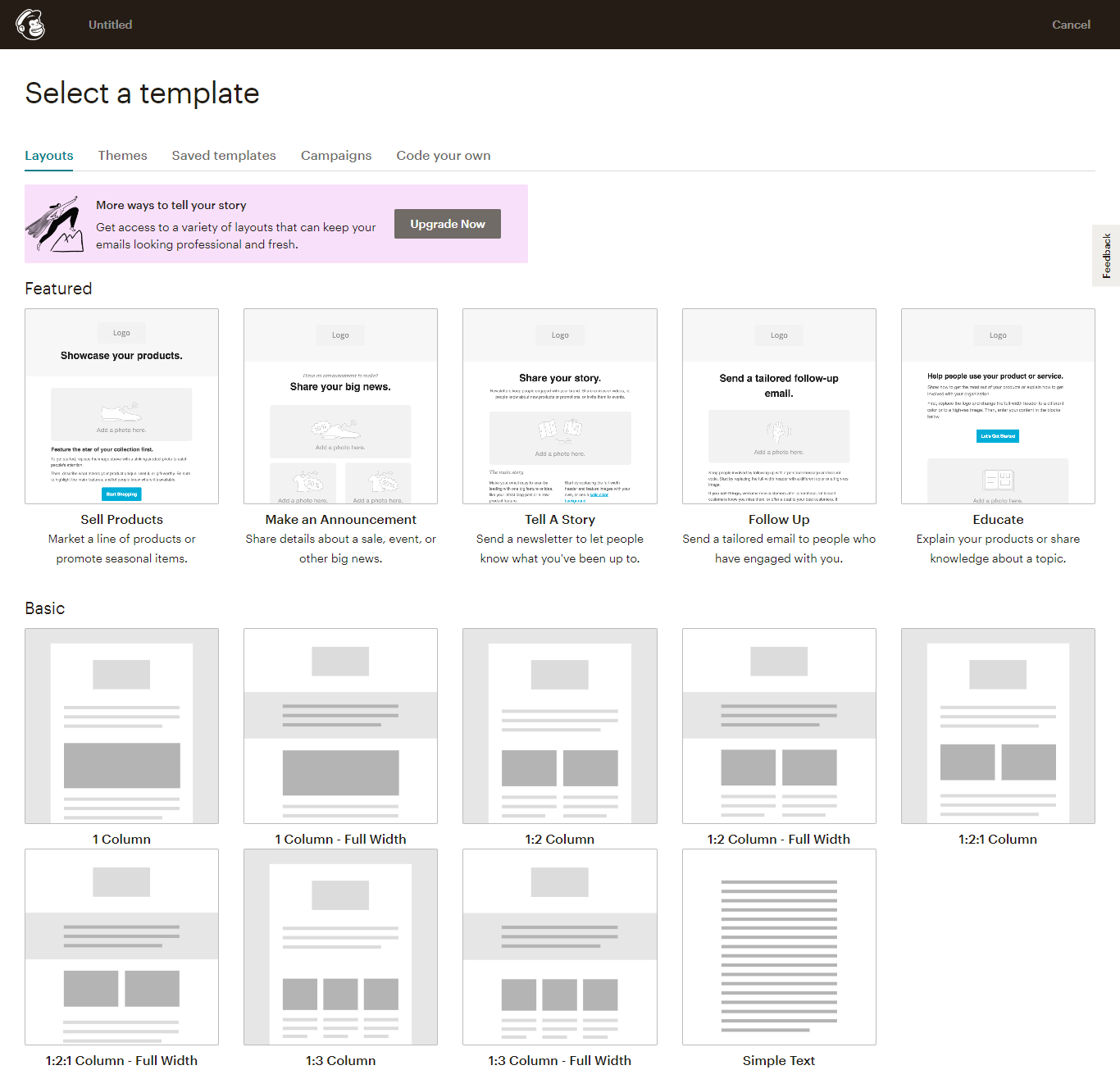 Effectively Promote Products & Services with Social Media Marketing Tools
Buffer
Buffer is among the top free marketing tools for social media management right now. Started out as a social media scheduling tool for Twitter, Buffer now supports Instagram, Facebook, LinkedIn, and Pinterest.
The platform offers an easy way to schedule posts and manage your accounts in one place. Unlike other free social media tools, Buffer lets you access complex analytics to track the performance of your content.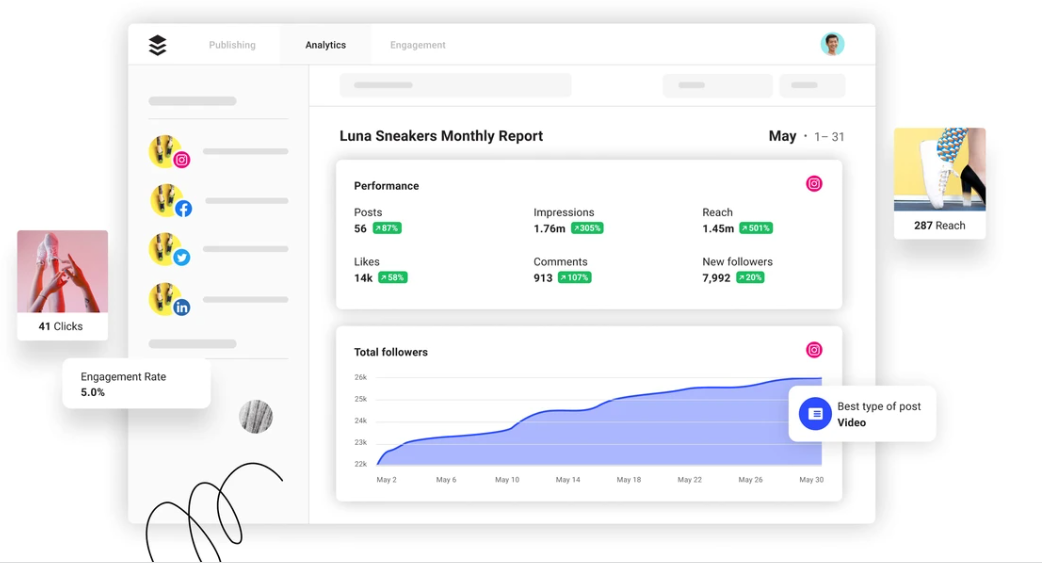 Improve your Visual Content with Graphic Designing Tools
Canva
Free digital marketing tools like Canva make it easier for businesses to kickstart their content marketing endeavors. It's a well-known fact that images gather much more engagement. In fact, image-based content receives 40% more shares than those without it.
With Canva, you can create social media graphics, banners, posters, presentations, and much more. The platform even offers free pre-built templates, so you have an easier time creating awesome graphics.
Canva is also among the top free video marketing tools where you can create engaging videos within minutes. The platform also allows for easier collaboration among team members. That means that a graphic created by you can be shared and edited by your team members and clients.

Social Champ
Social Champ is a well-known social media management tool that makes planning and scheduling your posts super easy. The tool offers a clean dashboard that allows you to create, edit and analyze your daily posts on multiple social media platforms. Social Champ has integrations with big platforms like Facebook, Twitter, LinkedIn, Pinterest, Google Business Profile, TikTok Likes, and YouTube.With the easy-to-use dashboard and vibrant UI, the tool offers various versatile scheduling features, making your social media management a breeze. You can get a grid view of all your scheduled and published posts usin the social media calendar. Moreover, Social Champ lets you monitor and analyze your top-performing content with the monitoring analytics feature.

Monitor and Improve Marketing Efforts with Marketing Analytics Tools
Google Analytics
When it comes to understanding the customer journey and improving the overall marketing ROI, Google Analytics serves as the perfect platform. The platform leverages Account-based marketing and tracks pretty much everything related to the traffic on your website.
The tool collects data from website visitors using the page tag and generates customizable reports to visualize the data, which includes the number of visitors, bounce rate, sessions by channel, average session durations, page views, and much more.
With this free marketing analytics tool, you can make more data-driven decisions and get a complete understanding of your customers across platforms and devices.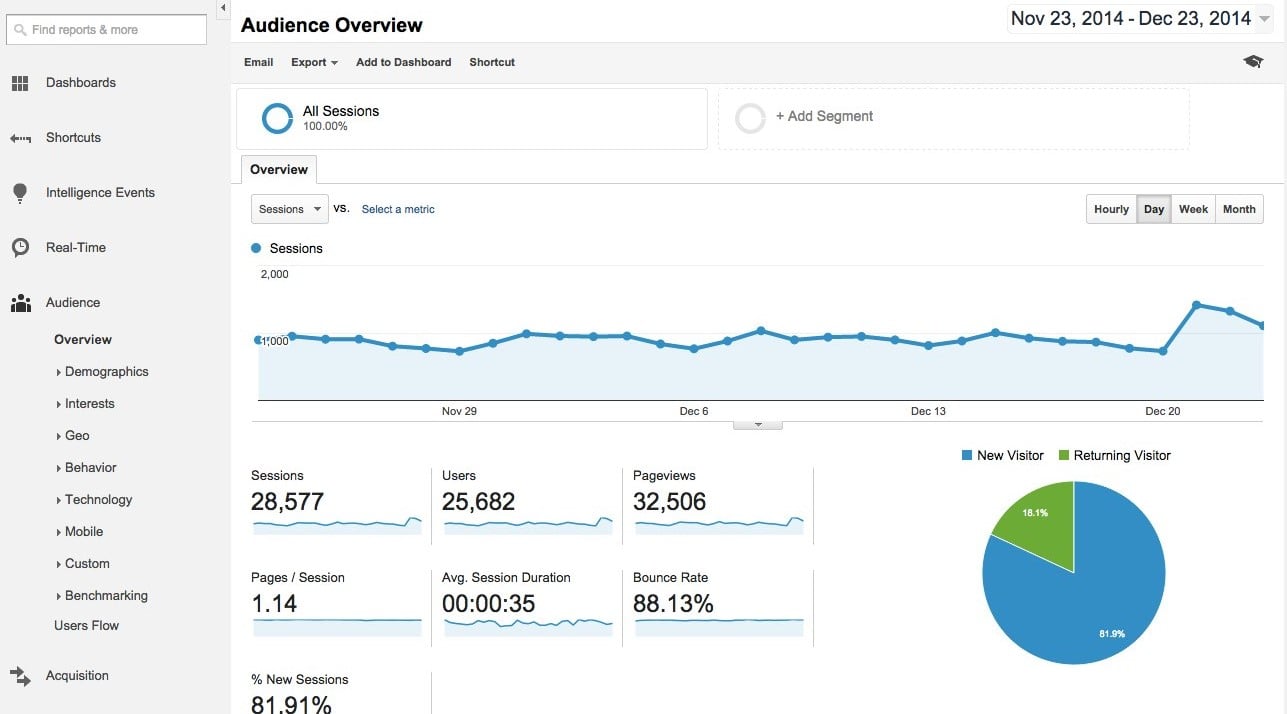 Simplify Your Workflows with Marketing Automation Tools
HubSpot Workflows

When you automate the steps between marketing and sales, it gives your team more time to focus on the overall marketing strategies and nurturing high potential leads. This, in turn, leads to more prospects and customers.
With free marketing automation tools like HubSpot Workflows, you can bring the customer journey into your CRM, give a personal touch to your marketing and establish efficient internal processes.
Hubspot Workflows enables you to automate the lead nurturing process with email drip campaigns, visualize & customize your workflows, and automate dozens of tasks beyond emails. With HubSpot marketing automation, you can set up webhooks, score valuable leads, and manage bulk data.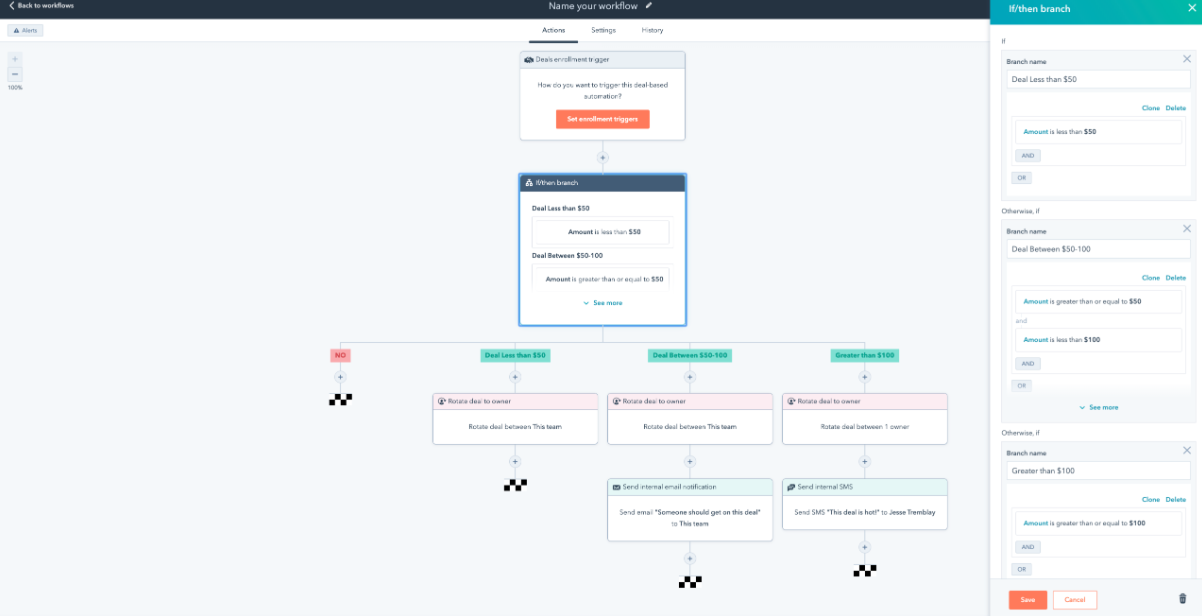 Keep Customers Interested in your Business with Remarketing Tools
AdRoll

AdRoll is among our top choices for free remarketing tools. It's an easy-to-use platform that helps marketers in managing their ad campaigns across various channels. You can set your overall targets for cross-channel ad campaigns and use its smart-bidding tools to automatically optimize your campaigns to meet targets.
It enables you to adjust the bids and refocus budgets on high-performing ads and channels. AdRoll utilizes your budget by offering a perfect balance between budget-appropriate costs and competitive placement.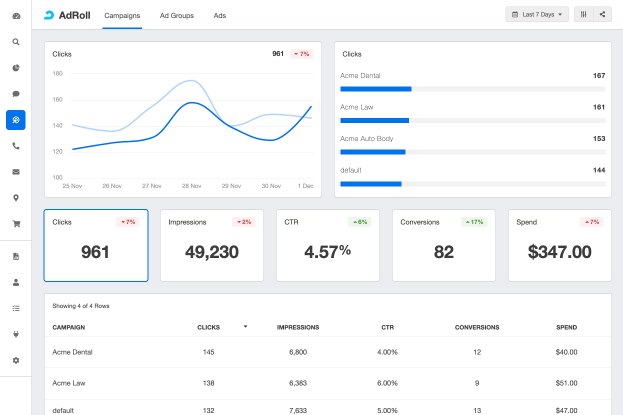 Boost Ad Spend with PPC Marketing Tools
Google Ads
Want to make the most out of your online presence? Google Ads is a perfect platform that allows businesses to do bidding on keywords in order to show their ads in Google searches. You can use this ad creator to find tools for quality design ads. Whether your goal is to boost traffic, increase sales or grow your business, the platform makes your business accessible to your target customers. If you're looking to optimize your Google Ads campaigns without breaking the bank, Zonka Feedback's list of free marketing tools includes the Google Ads Dashboard for tracking and analyzing your ad performance.
Since it's a free platform, you only pay when you get results (when someone clicks your ad to visit the page or generate an inquiry). This PPC marketing tool is among the top free marketing tools which lets you promote action among your audience, highlight key aspects of your business, create multiple versions of your ad, and track progress with detailed reports.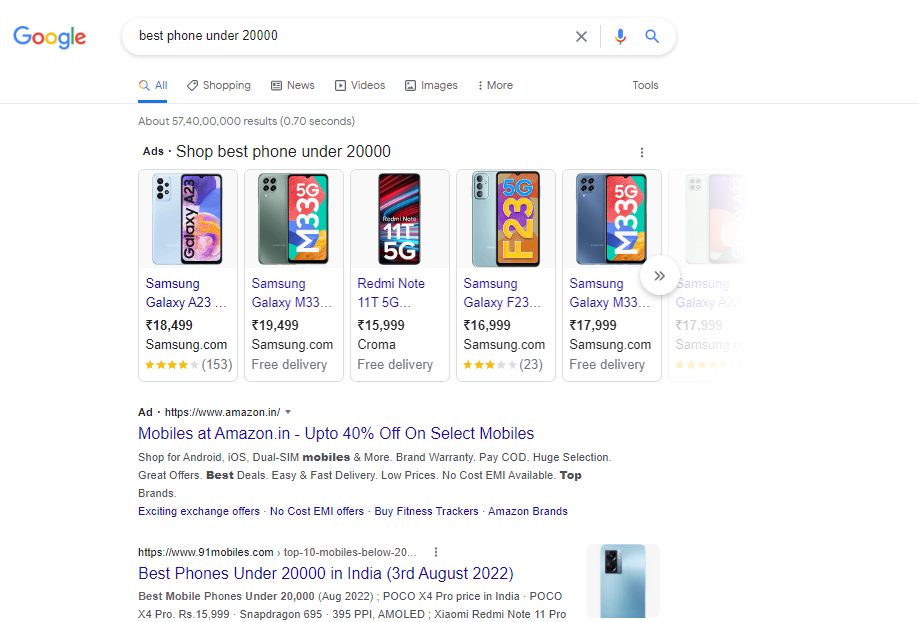 Promote Effective Communication with MarCom Tools
Skype
With the world undergoing urbanization at an unprecedented rate, there's a need for brands to improve digital communication for building connections. Services like calls to mobile phones and SMS text messages attract hefty charges.
Skype, on the other hand, allows you to make voice and video calls to your business contacts for free. This can be especially helpful for SMEs with a scattered workforce or looking forward to outsourcing tasks to freelancers. The platform offers real-time communication that helps build strong ties.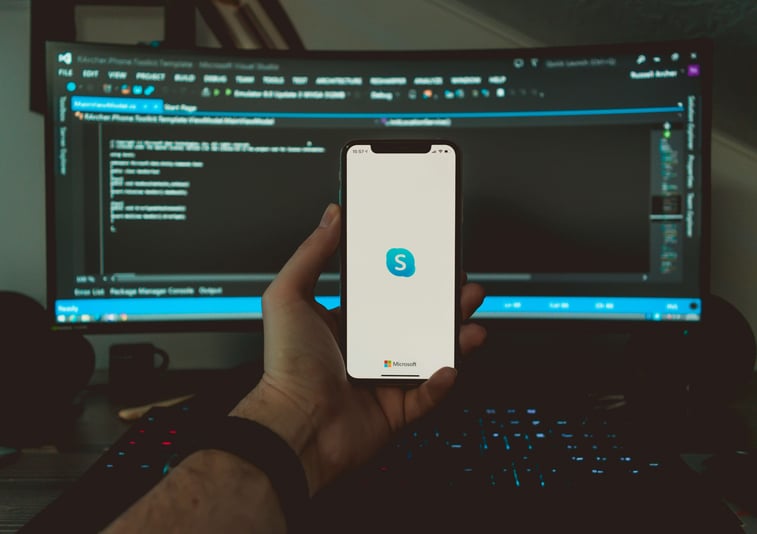 Analyze Behavior of Website Visitors with Session Recording Tools
Inspectlet
One of the most important aspects of content marketing is to understand how users interact with a website. Session recording tools like Inspectlet offer a window to understanding visitors' intentions using smart web analytics. The tool records a video of your website visitors and enables you to identify the key points in your site where visitors were getting confused or stuck.
Inspectlet offers actionable insights on the basis of visual data from visitor activity. You can utilize those insights to improve your website's performance. Sales teams can especially leverage such free marketing tools before interacting with the leads as it allows them to see the content viewed by the leads and prepares them for more fruitful conversations.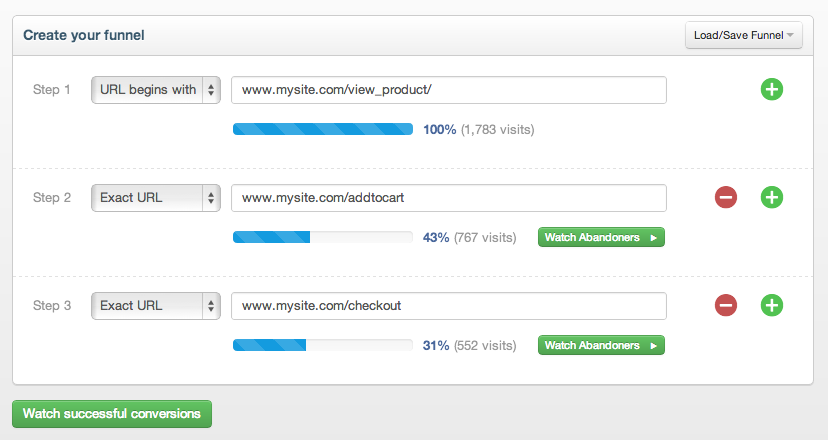 Conclusion
When it comes to choosing the right marketing tools, you first need to define your goals and then create strategies using the tools that best suit your budget and marketing needs. We have covered the top 13 free marketing tools that can kickstart your marketing journey and even help you succeed. It's best to incorporate these tools into your day-to-day operations and build a better understanding of how you maximize their potential.
Streamline Customer Feedback Management with Actionable Insights
Build omnichannel experience for your customers and collect feedback throughout customer journey to improve satisfaction, loyalty, and engagement with Zonka Feedback.