While many trends come and go quickly, some stick around longer than others. In product development, marketing, sales, and management, contemporary trends are influenced by a myriad of factors. Mostly, however, it will be consumer demand and behavior that will influence the product management roadmap of a company and entice business leaders to either change their approach or stick with what works.
That said, regardless of the industry or niche you're in, one thing is for sure - you need to stay on top of the latest trends in order to retain or create a viable product. One of the ways to do that is to collect valuable data through product feedback, for example, and another way would be to scrape data off the web using web scraper tool and web scraping APIs. Stay updated on Product Management trends with the help of web crawlers, gaining valuable insights into industry shifts.
These, however, are just the tip of the iceberg. Here are the product management trends that are here to stay, and how you can capitalize on them in 2022 and beyond.
Measure Product Feedback & User Insights 💻
With Product Feedback Surveys, understand what users need and learn ways to delight your customers.
Implementing the Product-Led Growth Model
In a competitive business environment and a quality-driven market, business leaders need to shift their focus from sales-oriented to product-oriented tactics and strategies. Product-led growth means that the company is prioritizing the product at the top of the sales vertical, complemented by various tactics, metrics, and processes that make the product more viable, scalable, and sustainable.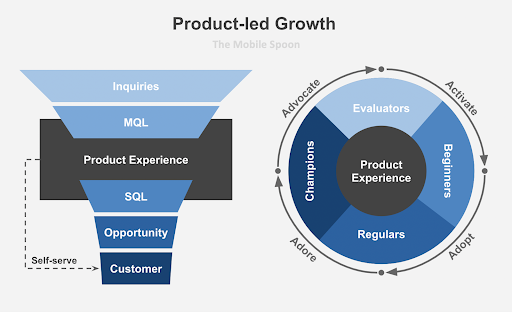 In turn, this product-centered approach should help the company reduce sales and marketing investments while improving and optimizing the product. Leaders and product managers can use various tools and tactics to sustain a product-centered approach, namely by focusing on collecting and collating data.
On the one hand, business leaders can gather sentiment data about the product using a Likert scale and a number of feedback-based tools and metrics. These include:
Net promoter score
Online and offline surveys
Customer effort score
Focus groups
Product ratings
With the right sentiment and customer data, the product-led growth gains a foundational element that allows data-driven decision-making, eliminating the need to make gut decisions. That said, customer data must be complemented by market research, competitor product analysis, and past product performance to create a comprehensive product performance overview.
Specializing in Product Management Roles
Product management as a vocation has evolved over the years to encompass a variety of skills and a breadth of knowledge, and it's safe to say that modern product managers often wear (too) many hats. Generalized product management roles that encompass everything from product ideation to roadmapping and technical management can often prove too cumbersome for one person.
This is why product managers need to work in teams, and why we will be seeing greater specialization in this field in the years to come. The goal of specialization in product management is to free up mental capacity and allow the professional to focus on improving one key area of the product environment.
These areas include and will create specialized roles such as:
Product operations managers
Technical product managers
Product marketing managers
Product onboarding specialists
Product data analysts
Product innovation and RnD managers
It is this type of specialization that will give companies a comprehensive product overview, monitor performance, and market trends, and develop effective product roadmaps.
Expanding into Omnichannel Product Marketing
Experienced marketers and sales specialists will always identify the best-performing sales channels for every product. They will then pour resources into strengthening and expanding that channel's performance, which is a great way to improve sales, reputation, and engagement on a single customer touchpoint.
That said, the days of a single channel or even multi-channel product marketing and sales are over. Nowadays, experienced product managers, marketers, and sales experts need to focus on building an omnichannel marketing strategy in order to maximize the potential of the product and the brand as a whole across all relevant touchpoints.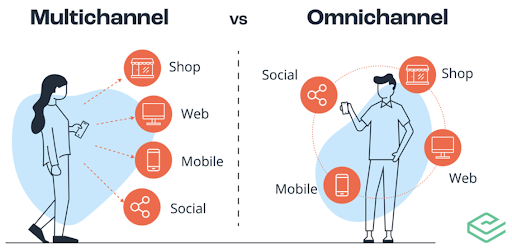 With omnichannel product marketing, product managers and other teams will focus on creating a seamless, unified, and consistent customer experience across:
Mobile platforms
Social platforms
Web platforms
Apps
Review platforms
Other brand-relevant touchpoints
In an oversaturated online world, omnichannel product management and marketing is one of the best ways to maximize product performance through a unified online experience.
Leveraging Behavioral Data for Product Optimization
As we've mentioned earlier, data is at the core of product management and sustainable product development for a company. You need to be able to make data-driven decisions when it comes to product improvement, yes, but you also need to leverage data for accurate demand sensing, customer sentiment analysis, and general product forecasting in different markets.
And at the core of all this research will be behavior analytics, which you can use to gather various key data points, including:
How people use your product
How long and how often do they use it
What are their likes and dislikes
What are their new wants and needs after using your product
What they think about your pricing model
What are the key areas of friction when using your product
Whether or not your product is creating a positive brand experience
How easy it is to start using your product
How conducive the product is for long-term use
Would people recommend your product
And much more.
Boosting Sales with Better Personalization
Personalization is a very popular buzzword nowadays. While you have been hearing it and will continue to hear it for years to come, that doesn't make it any less important when it comes to product management. We are now in the age of hyper-personalization when it comes to marketing, sales, and support strategies, which aim to deliver only the most relevant experience to customers or users.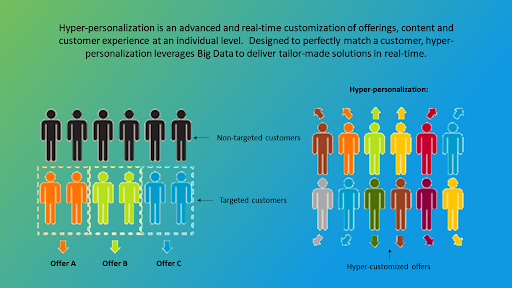 With the right data in your hands, the kind you can collect automatically on your website or manually with survey emails, you can better personalize not just your products, but the way you market and present it to different customer groups. But personalization is not just important for improving sales - growth-oriented companies need to look beyond short-term sales increases.
Personalizing your product management, sales, and marketing processes ensures that you maximize the lifetime value and potential of every customer. This also encompasses personalized customer nurturing and support at the post-sale stage, to incentivize repeat purchases, upgrades, recommendations, and lifelong brand advocacy.
Implementing AI in Product Development and Decision-Making
In order to make hyper-personalization a reality without wasting financial and human resources, business leaders need to start implementing low or no-code AI and machine learning solutions in their data analysis processes. Only by using AI to collect and collate vast amounts of data quickly can you generate actionable reports and action steps.
AI and machine learning algorithms may be able to help by collecting and parsing through millions of data points to derive meaningful insights and trends that you can use for better forecasting and personalization. In the long run, however, it is unlikely that companies will be able to generate detailed reports or act on them quickly without leveraging some form of AI-driven computing.
In 2022 and the years to come, we can expect AI to become increasingly more prevalent in product management, especially when it comes to making data-driven decisions and strategies.
Over to You
Product management is evolving, and while some minor trends will pass us by pretty quickly, some trends will stick around to reshape the industry and the consumer market. Now that you understand the trends that matter and how to use them to your advantage, go ahead and create a better product management strategy that will ensure scalable business growth in 2022 and the years to come.
Streamline Customer Feedback Management with Actionable Insights
Build omnichannel experience for your customers and collect feedback throughout customer journey to improve satisfaction, loyalty, and engagement with Zonka Feedback.