Formulating marketing and business strategies doesn't need to be a game of chance. Today's technology allows you to make insightful, data-driven decisions that support sustainable growth.
However, the information you gain from an analytics dashboard is more of a big-picture. It can help you to identify trends and track consumer behavior. But it doesn't tell you what your customers think or how they feel about your brand.

You can gain this kind of insight from your social media following. But, what people think when they can remain anonymous gives you an authentic glimpse into customer attitudes, preferences, and opinions.
Boost Employee Engagement
Measure, analyze and improve employee feedback and reduce employee turnover with Zonka Feedback.
That makes customer surveys such a powerful tool for marketers and business leaders.
The Importance of Customer Feedback
Traditionally, companies formed policies and made decisions based on the mindset that the customer is always right. While we know that isn't always true, and there's no pleasing some people, getting a handle on what your audience wants - and how they feel about your ability to deliver it - helps you to serve your customers better and convert them into brand ambassadors.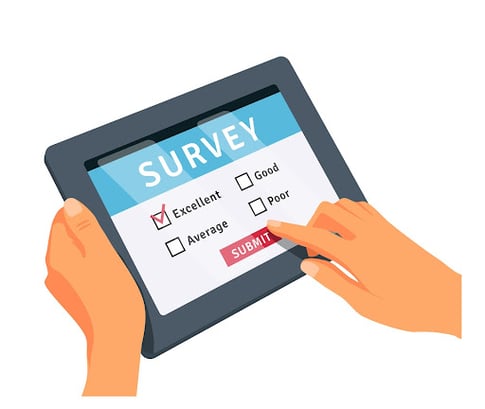 Quality customer feedback allows you to curate and guide the customer experience. When you can predict consumer trends, preferences, and activities, you'll be able to improve service and product delivery.
It gives you an edge over the competition and helps grow your brand in an organic, sustainable manner, as per the CEO of HowSociable.

As important as it is to know what you're getting right, it can be more revealing to understand what you're doing wrong so that you can address it. The information obtained through targeted customer feedback can help you adjust to customer preferences and expectations.
It allows you to be proactive.
Where do you get the feedback that shines a light on how your brand is perceived? Let me count the ways.
The first thing that comes to mind is social media engagement. You'll be able to see how your brand is viewed by consumers in general and your ideal audience in particular. You'll also find out if people are aware of your band at all.
But we all know how opinions and formed and communicated in cyberspace.
That begs the question of the reliability of data you obtain from social media engagement. We know people who are satisfied with the brands they often choose just go about their lives, while those who've had a bad experience will shout it from the rooftops. People are more likely to pay attention to negative mentions than positive ones.
Usability tests will provide you with information about how customers interact with your products. For example, beta testing will tell you what features work and which are unworkable or confusing.
That's all well and good pre-launch.
However, the best way to obtain actionable data that will improve brand awareness and viability is to ask customers directly.
How Surveys Build Brand Loyalty
Customer surveys, whether in the form of customer interviews, anonymous questionnaires, or follow-up calls, can transform your company. Depending on the questions you pose and how the survey is formulated, surveys support loyalty by telling you the overall perception of your brand.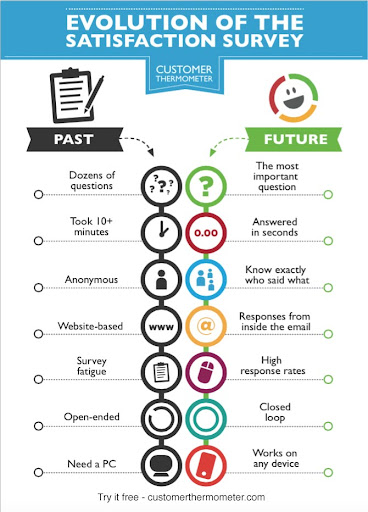 You'll also get answers to questions that can inform and direct your marketing strategies, such as:
How often do they purchase your products?
What pain points are being addressed or overlooked?
How often does your target audience consider the competition?
What makes someone choose Brand A over Brand B?
In short, customer satisfaction surveys tell you what you're doing right and how you can improve your products and services.
Of course, surveys aren't only used to obtain customer feedback. Sometimes, it's more informative to know how your staff feels about your brand.
Excellent customer service begins with employees who feel happy and fulfilled in their job. When staff is empowered and supported, they'll work harder toward your company's mission and goals. Conduct periodic surveys to find out.
However, a successful survey that provides relevant information involves more than simply asking, "How do you feel about our brand?"
What to Consider Before Creating a customer Survey
You must ask the right questions for feedback to be meaningful and actionable. How you formulate the survey and how it's conducted can make a world of difference.
For example, what is the method of distribution?
Will you send out a customer satisfaction card after a purchase? Conduct an online poll.
Will your survey go directly to people on your mailing list, or will you launch an online survey available to the general public?
What criteria will you use to choose survey participants?
You'll also need to understand how question wording and order affect the results. Can you overcome self-reporting bias? How will you be able to determine the accuracy of the results?
As with most marketing methods, choosing the right audience will make all the difference in the world.
Methods of Choosing Your Survey Audience
Use the Information You Already Have
This may seem obvious, but the best relevant data source is often already at your fingertips. It comes from your existing customer base.
These people have first-hand experience with your brand and are in the best position to tell you what you need to know about improving the customer experience.
You can get a pool of survey participants or survey respondents through information collected through your email subscriber list, or at the point of purchase through customer satisfaction cards, texts, or emails.
Segment and Refine Your Audience
Not all surveys will provide you with the same information, at least if you construct them properly. Some will relate to your reputation, while others might ask about a new product launch or how your brand could improve on a specific element of its service.
Different demographic segments of your audience will also have different perspectives and pain points.
For example, a clothing brand usually has lines that are directed toward different genders and age groups. Old customers might want clothing that focuses on comfort. Younger personas could prefer the style. Others place more importance on construction and durability.
There's also a variation when you deal with consumers, other businesses, or a combination of both.
In general, B2B marketing seeks to form an emotional connection with its customers. When you're dealing with another business, they're more likely to place emphasis on cost and availability.
Your survey questions should be constructed to pose questions that are directed at the right audience segment if they're going to obtain relevant results.
Let Your Audience Decide
Meaningful results are more likely if the audience is willing to participate. You can allow the audience the option to opt-in or not in several ways.
Using social media will pull from a more general pool of survey respondents. For example, you could post a public survey on platforms according to demographic segmentation and ask general questions about brand awareness and perception. The results will tell you where you need more work in this area.
You can turn to online communities for more granular information from likely leads. Interact with groups that are comprised of people from your target audience as well as potential leads that are industry-adjacent.
For example, if you have started a shoe business you should conduct individual surveys that include survey respondents in fashion-related groups, fitness groups, and people involved in triathlon competition. These could be further segmented by age, gender, and level of interest, such as whether they are industry professionals or casual participants.
A fashion brand that markets to other industry professionals will have a unique perspective than a brand that sells directly to consumers.
You could get survey respondents from your web traffic by posting a customer survey on your website.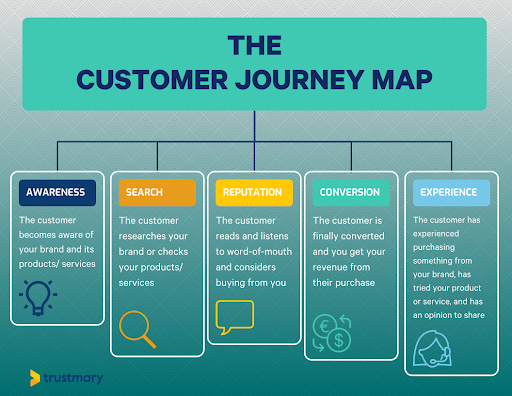 Depending on how the survey is constructed, this can provide you with information regarding the following:
How visitors learned about your brand
Whether they are new to your brand or returning customers
The demographic makeup of website visitors
The information gained from this initial survey can help you segment for further feedback that drills down deeper into customer motivations and brand perception.
As mentioned before, your email subscribers list is a great way to source survey participants. Remember that your entire email list is not necessarily the best source of feedback. You still need to choose an audience that reflects a representative demographic relevant to the survey goals.
An example might be long-time customers versus new businesses or those who are in the consideration stage of their journey. Ensure your survey sample size is large enough to obtain accurate results.
Bringing in the Professionals
Sometimes the best way to get feedback about your business is to turn over the research to professionals.
Online panel vendors are an invaluable resource that will save you time and money while furnishing the insight that furthers your business. They can conduct pre-screening interviews to refine your survey respondent pool, furnish lists of qualified applicants who've participated in previous surveys, and provide detailed analyses of the results.
Final Thoughts
Of course, most of us went into business to make a profit. But if you think that's all branding is about, you're missing the bigger picture.
Customer satisfaction is the most essential element of building a successful brand. If your customers are happy, the money will come.
Creating customer surveys is a great way to check your audience's pulse and obtain valuable feedback that supports customer loyalty.
This guide is designed to help you leverage the power of customer feedback through targeted surveys so that you can make data-driven decisions about your business.