Once you are done investing all the time, money, and effort into developing a groundbreaking product, you need an excellent customer feedback strategy that will guide you on the way forward. The research conducted by American Express, customers are always willing to spend 17% more on businesses that offer exceptional customer service.

The process of developing a new product is closely compared to chess. This means that you should always be one step ahead of your competitors to ensure that you get the best out of your business efforts. However, creating a customer feedback strategy is not where many people tend to draw the line since it seems to be a daunting task.

Even though many people find it difficult to create a winning customer feedback strategy, this does not mean that it is the end of the process. You can still cut the cross, and you are good to go!


Fuel Business Growth with Customer Feedback 🔥
Collect real-time, in-moment feedback at all touchpoints in customer journey and leverage feedback insights to transform customer experience.
What is a Customer Feedback Strategy?
A customer feedback strategy refers to collecting customer feedback using the products and then working on the feedback section. Note that there are multiple ways that you can use to listen to the voice of customer and gather customer feedback and analyze how consumers perceive your business brand. You can choose to collect data feedback using surveys and monitoring customer behavior.

In order to create a compelling customer feedback strategy, you need to involve data visualization tools in the game. Tools such as Zonka, and other companies can greatly contribute to creating survey charts. Below are some of the top ways that you can utilize when creating a good strategy for the well-being of your business.
Listen to Your Customers
Listening plays a huge role when collecting qualitative data from your customers. The cheapest way to create a customer strategy is to take some of your time and listen to your customers' concerns. But how do you listen to your customer?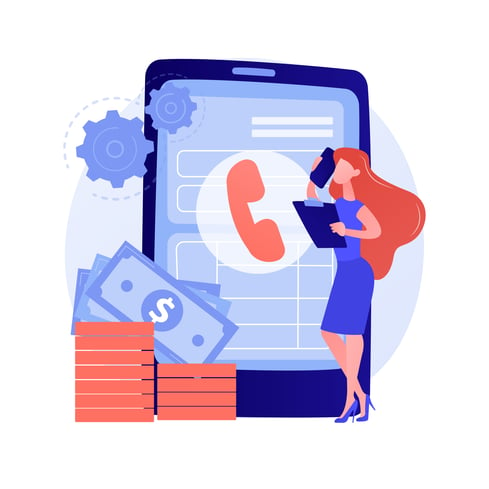 Surveys play an integral role when you want to collect views from your customers. Note that there are many platforms where you can conduct surveys and collect information vital to decision-making. Depending on your preference, you can opt to distribute the survey questions through emails and different social media sites. The goal is to ensure that the questions reach your target market since you need to collect feedback from a defined market audience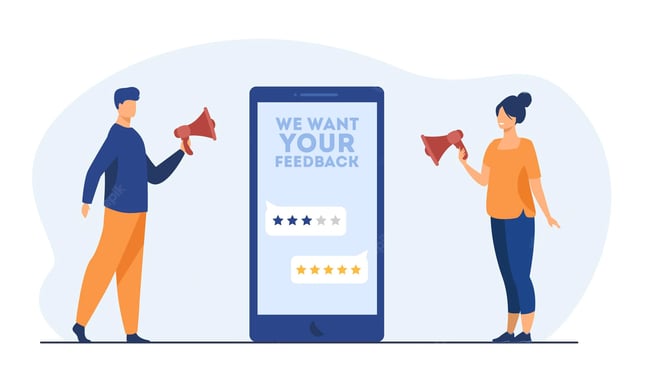 Sometimes, you may realize that customers are reluctant to complete surveys since they may not have enough time to do the job. However, most customers tend to communicate negatively or positively regarding their preferred company or business brand. This is where you can get more information about how customers perceive your business brand and the quality of the products and services you are offering.

Invest in the Net Promoter Score (NPS)
The Net Promoter Score is a basic quantitative approach that offers general satisfaction data regarding your products. Let's discuss how to calculate Net Promoter Score? The NPS is mainly calculated by tabulating data and asking customers how much they are likely to recommend a particular business brand. This is a more reliable strategy since customers get it easier to answer one question simultaneously.
However, the feedback you collect from customers mainly comes from a personal view of things and how they feel regarding a particular brand and its products. In addition, the feedback mainly depends on the recent interaction between the customer and the business brand. It can go an extra mile to evaluate the cultural background since they impact the answers you get.
Generate Split Tests

Split testing, also known as A/B testing, is one of the best techniques that you can use to gather qualitative data. In this scenario, customers are mainly presented with two versions of test items. A section of the customers tends to evaluate section A of the business website while the others are given a chance to evaluate section B.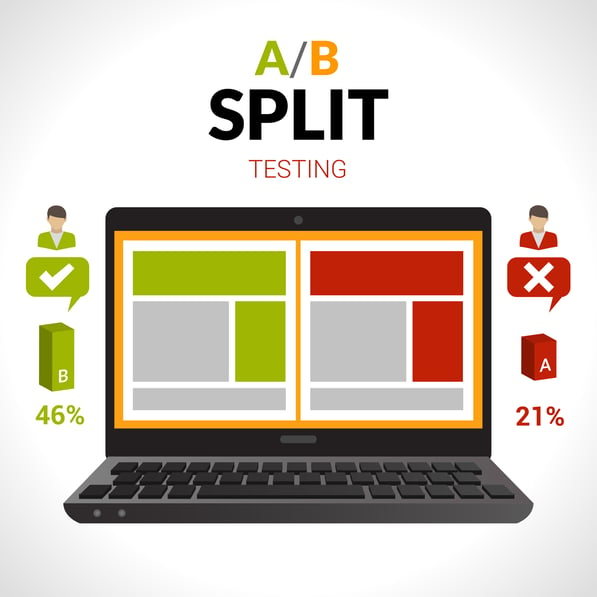 The section that leads a large audience to take the desired action is said to have the highest conversion rate. This means that you will automatically apply the section with a huge conversion rate to the target audience to enhance the performance of your business. Most websites tend to use this methodology to generate insights that enable them to advance their game in business.
Given that A/B testing requires data visualization tools to implement, you need to acquire tools such as ChartExpo. The tool gives you an expansive room to enable you to test all the important variables necessary for the growth and development of your business. Even you may use a paraphrasing tool to generate your required test anytime.


Analyze the Data

After collecting all the data and placing it at your disposal, you need to analyze it and collect insights that will help you make decisions. But how do you go about it? Let's check out the process!

1. Categorize the Customer Feedback
The best way to make your data valuable is to classify it into different categories to look for themes and other important elements that enable you to collect the most important insights. Sometimes, you may realize that you are receiving more negative comments regarding your services. You need to begin by sorting the comments into different categories in terms of negative and positive.

This will make it easier to quantify the results and draw insights that will enable you to identify the way forward. Acquiring tools will enable you to locate the most dominant comments that can impact the general growth of the business.
2. Implement the Features
After having all the features outlined, it's time to take action. You need to make changes depending on the comments made by customers. This is meant to ensure that all the customers are satisfied in order to create a good business environment that will impact your uniform growth. Also, you will be creating a better reputation within the business industry which will attract potential customers in the future.
Conclusion
Creating a better customer feedback strategy has a significant impact on the general growth of your business. Besides, you need to be keen on how customers perceive your business brand. According to researchers, approximately 47% of customers tend to speak more about their business brands on different social media platforms. This means that you can quickly learn more about how consumers perceive your brand and what areas of weakness need to be addressed to enhance your business performance.