You can improve the customer experience quickly when you monitor customer satisfaction in real time. But don't ask for customer satisfaction feedback at every interaction. You'll over-survey customers, overwhelm your team, and only respond to "important" feedback. Customers you don't respond to won't be happy their feedback was ignored – their feedback is important to them.
On the other hand, a customer satisfaction survey once a year is ineffective. Some customers might have had an interaction with your company months ago. Relying on your customers' memory is a terrible strategy – memory is a fickle thing.
Measure Customer Satisfaction and Improve Customer Experience🔥
Create customized surveys and feedback forms and take real-time feedback from your customers at all touchpoints.
You need to find a balance in how much you monitor customer satisfaction in real-time – where feedback is manageable, actionable and relevant.
Here are six ways to monitor customer satisfaction in real-time.
Monitor Customer Satisfaction at Crucial Touchpoints
Monitor customer satisfaction at crucial customer touchpoints and key customer moments. You'll get customer feedback at moments that actually matter. Moments that contribute to customer satisfaction and affect customer behavior. That translate into business performance.
Monitor customer satisfaction at important customer touchpoints like check out, on-premises and, at delivery. Use a tablet survey app or kiosk survey to get customers to fill out a customer satisfaction survey on-premises. At delivery touchpoints, trigger transactional Net Promoter Score® (NPS®) and Customer Satisfaction Score (CSAT) surveys using APIs.
Set survey apps at these touchpoints to get real-time notifications. Once your customer-facing employees are notified of the feedback, they can address the customer's issue immediately. They will be able to close the loop on the spot.
If an issue can't be resolved immediately, your employees can assure the customer their feedback has been received and engage them.
In fact, this high-velocity feedback loop increases customer engagement and increases the chances of a return visit, according to Bain. It will also help you identify and engage your promoters, your most enthusiastic customers.
Respond to Customer Feedback Quickly
Once you have the results of the customer satisfaction survey, follow-up with dissatisfied customers as soon as possible. You'll be in good company; Apple Inc. and Charles Shwab Corp. contact every customer who gives them a negative rating within 24 hours.
Configure your survey app so customer feedback goes to teams that can help resolve the issue. Set up email digests and instant alerts in your survey app to notify team members when feedback comes in.
Don't forget to connect with your satisfied customers. When you monitor customer satisfaction in real-time, you can reinforce positive experiences, and build an emotional connection on a deeper level. These customers can become your core, loyal customers – your promoters.
Monitor Your Customers' Satisfaction With the Product
You must monitor customers satisfaction for your products or services. Your products are at the core of your relationship with customers.
When your customers purchase the product or the service, don't ask them to fill out a customer satisfaction survey immediately after the purchase. Send an email survey or an SMS survey to customers a few weeks after purchase. By now they've had a chance to use the product and can give useful customer feedback.
Track customer satisfaction when you are creating product updates. Use the input to make changes in the development process. R&D and product development can also fine-tune product issues based on customer feedback.
At this stage, only ask for customer feedback from core users. Use your NPS data to identify your promoters. Customers who use your product the most, and are most loyal, are the ones who'll have valuable insight.
Use a customer satisfaction survey with multiple questions. Ask customers to rate their satisfaction with each important feature of your product through multiple CSAT questions. Include open-ended follow-up questions to get unique customer insights. Don't forget to use an NPS question to find out the all-important driver of success – would people be willing to recommend your product to others.
Monitor Satisfaction Across Customer Service Interactions
On the other hand, send out a customer satisfaction survey right after a customer service interaction. Customer service interactions are an important contributor to customer satisfaction. Since customer service interactions usually occur when customers are upset or angry, how well you respond to customers determines satisfaction and loyalty.
Ask customers to rate customer service interactions using a CSAT survey. Identify customers with the lowest ratings. Follow-up immediately with unsatisfied customers to close the loop.
You must also send out a Customer Effort Score (CES) survey. This survey asks customers how easy it was to get their issues resolved. The easier it is, the better the customer's experience.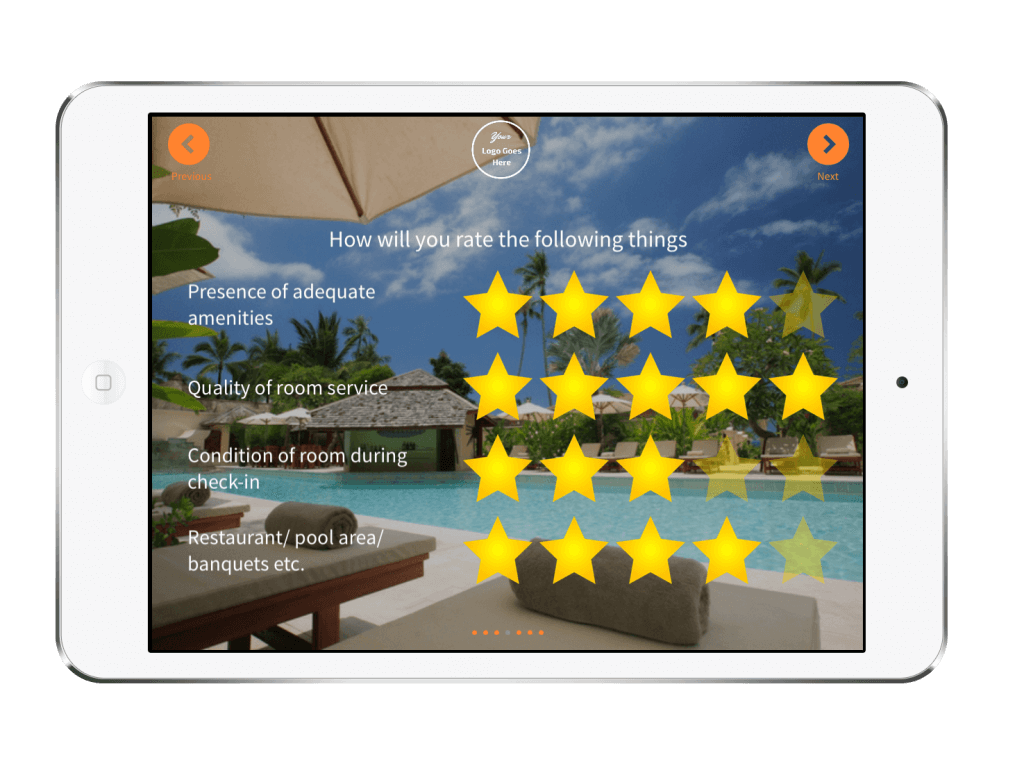 Use insights from CSAT and CES surveys to benchmark satisfaction with customer service. Analyze high ratings to identify what you did right and what customers liked. Analyze low rating to identify areas of improvements. As you address customer issues and make process improvements, your scores should increase.
You also need to know what brought the customer to customer service. The individual customer service experience may be satisfactory. However, the customer might be dissatisfied by their overall experience with the brand.
If a customer has to come to customer service repeatedly, something is definitely wrong – and it will affect overall customer satisfaction. Use the NPS survey questions to gauge overall satisfaction and customer loyalty.
Benchmark and Monitor Overall Customer Satisfaction Regularly
Your real-time customer satisfaction efforts should include frequent customer satisfaction surveys – sent out at regular intervals. You'll learn to assess how satisfied customers are – both in comparison to your earlier scores and across their particular customer journey.
Use the CSAT and CES scores to benchmark customer satisfaction and track changes in overall satisfaction over time. Ask regular Net Promoter Score questions to benchmark customer loyalty over time. You should aim to increase customer satisfaction across the customer journey.
Highly satisfied customers are more likely to become emotionally connected to your brand and company. In fact, highly engaged customers are 52 percent more profitable than highly satisfied customers, according to the Harvard Business Review. Create highly satisfied customers and convert them into emotionally engaged customers.
Monitor Customer Satisfaction Across High-Impact Customer Segments/ Journeys
Customer satisfaction goes beyond individual interactions. You need to consistently provide good customer experiences throughout the customer's lifetime. Link your customer feedback data with other customer data to get a well-rounded view of your customers. Integrate your survey app data with your CRM through Zapier.
Improve customer satisfaction across key customer segments throughout their journeys. Use NPS surveys to get a broad understanding of customer satisfaction and loyalty. You can gain deeper insight from your NPS data through customer segmentation. Track customer satisfaction for your promoters, your long-time customers and high-revenue customers. Improvements in customer satisfaction across these segments will yield you the highest return on investment.
Use your survey app's campaign management and contact management features. Send multiple campaigns of the same NPS survey to the same respondents. Respondent tracking will help you track customer satisfaction for specific respondents over their customer journeys.
Use real-time reports in your survey app to analyze feedback data and find trends. You'll be able to identify customer satisfaction and loyalty across specific customers. You'll be able to see changes in NPS scores and feedback trends – and act on them.
By focusing on key customer segments and their journeys, you can continuously monitor customer satisfaction and loyalty. You'll accurately understand what makes your customers happy, and, what's missing from their customer experience. In turn, you'll create customer experiences tailored to the needs of specific customer segments.
Zonka's feedback app can help you manage all the feedback data you get. Get useful insights and make improvements to your CX. Get a 7-day free trial of the Zonka survey app or request a demo now.
Learn more about the Customer Satisfaction