Your team's productivity, morale, and development are all impacted greatly by the quality of your meetings. Measuring and monitoring the success of your meetings can provide you with the confidence that you're making progress toward your objectives. Conducting surveys is a tried-and-true method for learning their opinions. A well-designed survey through a reliable survey software can yield invaluable insights, while a poorly executed one will just frustrate participants.
Build and send a survey today 🔥
Choose from over 30+ question types, add your own themes and create amazing surveys that people love answering.
Questions like these are a crucial part of product feedback strategy and can help you evaluate the success of your meetings so you can tweak your approach for the next team get-together.
We will be covering three categories of survey/feedback questions to be added in your customer service feedback form:
Pre-event survey questions
In-meeting survey questions
Post-meeting survey questions.
So, let's dive in.
What are Pre-Meeting Survey Questions & Why They Are Important?
Questions on logistics, venue preferences, keynote speakers, and even dietary requirements can all be included in pre-event questionnaires. The feedback you get from the answers to your inquiries is invaluable. One of the keys to creating a successful meeting is knowing the level of expectation from your audience.
Considering who in your organization you ought to be asking questions to is also crucial. Keep in mind the following three categories as you create your survey:
Your Team. Your staff is an invaluable asset because of their knowledge of what has worked in the past and where improvements may be made.
Your Sponsors, who are likely the most important party involved, can provide invaluable insight by drawing on their experiences with similar events.
Your Attendees. Your audience is the reason for it all, so tuning in to what they want will help you deliver the best performance possible.
7 Pre-Meeting Survey Questions You Should Be Asking Attendees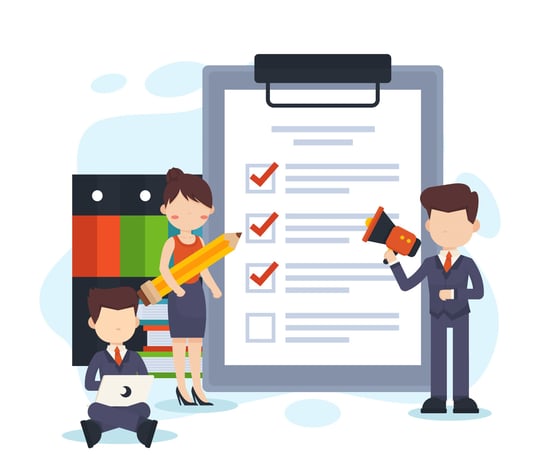 1. Where did you hear about it? (Quantitative)
A four- or five-choice quiz question, with answers that could range from word-of-mouth to your primary channels of promotion.
Use at events like trade shows and public gatherings to showcase the breadth of your marketing efforts across various platforms.
Add it to your registration form or ask about it after you've signed up.
Because it reveals the most successful advertising methods, this is a crucial question for any pre-event survey.
2. Have you got the chance to attend this meeting before? (Binary)
Make it a yes/no prompt.
Events that occur on a regular basis, whether corporate or otherwise, are included.
Add it as a free-form choice to your registration survey or form.
By asking this, you can identify the people who consistently attend your events as "regulars." Consistent turnout is a sign that you're reaching your intended audience. The greater the number of returning guests, the more credible your meeting will appear to potential sponsors and other stakeholders.
3. What interests you most about this meeting?
For major events like conferences, a multiple-choice poll is the most reliable way to find out which attendees are most interested in attending. Your guest could be interested in the keynote speaker or the venue. If "other" is a selection, you might want to leave room for a remark section.
4. What Speakers/lecturers are you most interested in?
If your event is set up like a multiple-choice quiz, consider just giving your attendees half the possible answers. This will prevent them from feeling pressured to pick between different speakers or different sessions. If you want to get a sense of how well the other classes are doing without the attention-grabbing headliner, you should cancel that person's appearance. You may make this into a poll and share it online.
5. Which social networking service do you use most often?
In a multiple-choice question, the respondent can choose as many appropriate answers as they like.
Applicable to both business and social gatherings
Incorporate into post-registration surveys, purchase confirmation pages, and registration forms.
Knowing which forms of advertising are most successful is always important. If you want to know where your event marketing team should focus their online efforts, just ask them this one question in their survey. Create event-specific hashtags for use on all of the platforms you choose to use.
6. Is there any meeting information that you can't discover or that you find confusing?
Answers can be yes or no, and there's a space to elaborate if you'd like.
Good for anything, but especially for anything very new or something that has changed significantly since the previous time it happened.
Add it on the final page of the registration process, the confirmation page.
Your website's content should be well-organized and simple to find. It is important to ask this question so you can determine if changes are required.
7. What aspects of this gathering are most exciting to you?
This is a preliminary inquiry, so you may want to include it on the event landing page. In addition to announcing the event, it can be used to generate excitement for it.
What are Post-Meeting Survey Questions & Why Are They Important?
Posing survey questions to event-goers after the event or meeting is a great way to gauge their level of satisfaction and figure out where you can make changes for the next time around. But in order to receive the most helpful responses, you ought to ask the appropriate questions at the right time in the right way. People are less inclined to finish longer surveys, so make sure to carefully select the topics for your webex survey after meeting or other integration tools.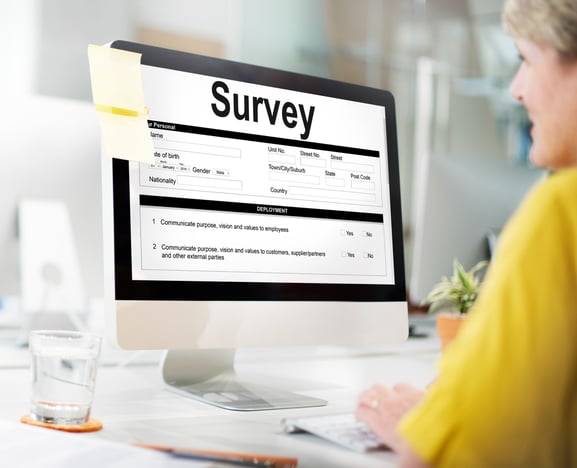 9 Post-Event Survey Questions You Should Be Asking Attendees
1. How pleased were you with the whole affair?
Inquire how happy people were with the following aspects of the event they attended:
Location
Speakers
Discussion groups
Vendors
Catering
Feel free to leave room for feedback and inquire further into the event's most compelling features, such as the keynote speaker.
2. Can you see yourself coming back to this gathering in the future?
If you're looking for a different angle than the standard "did you like the event?", this is one of the best post-meeting survey questions to ask as it indicates the satisfaction of attendee. It's also helpful to predict how many people will show up the following year, as it's much simpler to win over returning customers than it is to attract brand-new ones.
3. How can we improve for next year?
Provide an opportunity for your audience to elaborate on their thoughts, comments, and criticisms by posing an open-ended request for such feedback.
4. What did you enjoy most about being there?
This inquiry should be free-form, allowing attendees to elaborate on their favorite parts of the event and the reasons they enjoyed them.
You can learn from this what aspects of the event were successful and how to improve for next time.
You can use this data to better plan future events and learn whether or not there was consensus among attendees on any particular topics or activities.
5. Did you enjoy the event as much as you had hoped?
This inquiry is very similar to the one just above it in that it attempts to gauge whether or not respondents actually received what they had anticipated. To what extent did my event's attendees accomplish what they set out to do?
It's important that this is a free-form question that gives people room to elaborate on whether or not the event lived up to their expectations.
6. To what extent do you anticipate participating in future events we host?
You can find out how many people are interested in following your events with this question. If their needs are met in the main event, they will respond positively. They'd probably say no if they weren't.
This is an excellent method for gauging the success of your efforts to position your company as a go-to resource and leader in your field.
7. Were you able to ask questions and voice your opinions?
You should take note of whether or not the attendees noticed and appreciated the help provided, whether it was online or by event helpers stationed throughout the venue. Post-meeting survey questions about registration, workshop availability, and other logistics are inevitable when organizing an event.
The answer to this question should indicate that your listeners understood where to direct inquiries. If they are not being able to find space to ask questions, you can make changes towards promoting your effective support channels.
8. What is your motivation for being here?
The answer to this question might help guide your advertising efforts leading up to the event. What worked and what didn't in your marketing efforts will become clear. With this free-form inquiry, you'll have the chance to serve your listeners by delivering the content they seek.
9. If you have any further feedback or ideas for how we may improve this event in the future, please feel free to share them with us.
It's recommended that you end with an open-ended question for people to give their input on anything that interests them. You need your audience to feel safe enough to share their opinions and ideas with you.
Ideally, your survey questions provoked some deep thought from your audience, and they may even have suggested some more material. Obviously, you can't ask every question that's on your mind, but this will help you zero in on the most pressing concerns.
Here's a simple post webinar feedback template you can use with tools like Miro to make it visual and get all the feedback in one place.
Also, to know more about how you can end a meeting effectively continue reading here: How To End A Remote Meeting?
Which In-Meeting Survey Questions are Important?
So, why do in-meeting questions are important? It may inspire laid - back workers to touch the subject more, and it will reveal to top managers that you're both involved and perceptive. It's important to ask participants thought-provoking questions that can't be answered with a simple yes or no. It's easy to put these surveys into practice using webex meeting survey or integrating with Zoom. The questions asked during the meeting are more likely to elicit responses and reveal people's inner thoughts. You can even try using an AI Meeting assistant that will keep track of all the important details mentioned during the meeting while you focus on the responses to gain a better understanding of one's thoughts.
17 Survey/Feedback Questions To Ask During The Meeting To Boost Engagement
Here are some questions to ask to increase employee engagement.
Good Work Experience
Every day at work, an employee's experience has a great effect on the quality of their effectiveness and their decision to stay. Frequent meetings is an excellent opportunity to check in and ensure that everything is going well. And, if they aren't, to find out and fix the problem as soon as possible.
How do you feel about your job?
What aspect of your job gives you the most satisfaction?
What about your job frustrates you?
What would you change about your job right now if you could?
Learning and Development
Employees want challenging work and the chance to learn new skills. It's necessary to check in with them to comprehend what they're learning as well as what they'd like to learn in the future.
Tell me about something new you've learned since our last meeting.
What recent opportunities have you had to learn something new?
What topics do you want to learn more about in the future?
Career Advancement
An employee looks to their management to assist them in achieving their career objectives. Use these questions to guide your employee along their professional path.
What do you intend to do next in your career?
What career objectives do you have?
How do you believe your career is progressing?
What major concerns do you have concerning your future employment opportunities?
The Primary Agenda
The best way to begin is with a solid set of questions to ask when you meet. These questions should ensure that the most critical issues are covered during each meeting. They should also assist you and the employee in preparing for the meeting.
The four questions we recommend are as follows:
What is the most essential issue we must address today?
What are your most notable achievements since our last meeting?
What are the most significant things you will concentrate on before our next meeting?
What can I do differently or better as your manager to help you?
Bottom Line

Great questions are the key to a great conversation. An inquiry, however, must be posed with enthusiasm in order to have the desired effect. To profit from these wonderful questions, you must commit to asking them with a genuine desire to learn and explore the answers. You must listen patiently and honor your survey respondents by actually listening to their voice.

If you can accomplish this, you should be well on your way to not only having productive meetings, memorable events, and converting product demos, while also developing strong and productive connections with each survey participant.