Customer feedback is important. You've got to make the effort of reaching out to customers for their suggestions, feedback and their complaints. By increasing the response rates for your surveys, you can get a ton of customer feedback data. The goal, though, is to effectively use customer feedback. Feedback that doesn't get used is just noise.
Fuel Business Growth with Customer Feedback 🔥
Collect real-time, in-moment feedback at all touchpoints in customer journey and leverage feedback insights to transform customer experience.
There are a number of ways to use customer feedback insights to propel business growth. But all of those are useless if your customer-facing employees, and the teams that assist them, can't or don't know how to effectively handle and use the data your feedback apps, surveys and social media analytics provide. You must extract useful insights from customer feedback to create a closed loop feedback system and communicate it to your employees. The automation offered by feedback apps and survey management software can help you close the loop quickly – but only in combination with an empowered workforce. Your employees are a crucial element of closing the customer feedback loop quickly.
Reinforce Positive Feedback Loops
A crucial element in ensuring a positive customer experience is putting a closed loop feedback system in place throughout your organization. It's not just about feeding the results of customer satisfaction surveys into a database for management and senior executives, but also providing that feedback to individual stakeholders and implementing it in ways that individuals feel is being worked on, according to McKinsey.
Use customer feedback well by ensuring feedback is flowing to the teams that can do something about it. Your team needs to get the relevant feedback so they can work on it quickly. You must work to create a feedback loop that includes teams across the organization. Configure your systems so that real-time notifications are sent directly to individual on-premises feedback apps. This will help your customer-facing staff use customer feedback to address and remedy customer complaints immediately. Positive customer interactions will help your employees experience better satisfaction and less stress, thus reinforcing a positive employee feedback loop.
Use Customer Feedback to Train Employees
Use location-based insights in feedback apps and customer feedback management software to recognize and reward high-performing stores and locations. Connect with employees from these locations to understand the factors that led to success. Use their insights to create opportunities for knowledge-sharing and training across other branches. You can also use customer feedback trends identified by your feedback apps and feedback systems to provide training to poor-performing locations and to identify issues that might be promoting a poor customer experience.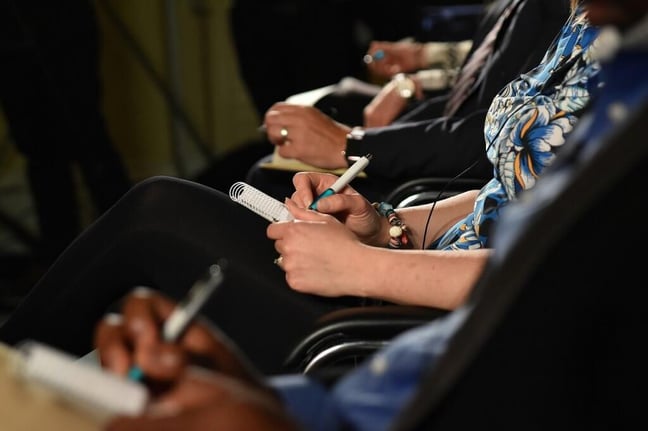 Encourage Employees to Own Feedback
Once you've implemented a closed loop feedback system that allows the flow of feedback to individual employees, you need to involve your employees in how that feedback is going to be implemented. Without transparency, you'll have a bunch of people who will be wondering if they are going to get fired over negative feedback. It's important to set a culture which views feedback as an opportunity for improvement and growth. It's even more important that you involve your employees in the decision-making process of using that customer feedback. Use your employees' detailed, and sometimes unexpected, insight to improve your decision making.
Unlock Employee Insights for Process Improvement
Your employees have more to offer beyond complaint-resolution on the front line. Employees are a valuable source of knowledge about internal processes and systems. Chances are they know the good, bad, and ugly processes inside out. The feedback your customers provide can highlight issues; your employees can uncover the root causes behind those issues.
Your employees usually know which processes are inefficient, where bottlenecks and organizational siloes are, and where inter-department coordination has broken down. You can use employee survey templates available in feedback apps to ask relevant questions. Use employee feedback with customer feedback to uncover the overlap in issues. Analyze this feedback to decide which processes need to be reworked, which touchpoints need to be improved, and even eliminated completely. Give your employees the autonomy to address customer issues and fix less-than-optimum processes – both their design and execution.
Nurture Satisfied, High-Performing Employees
A great customer experience requires a great employee experience – your employees are the ones to deliver great service. You must provide the requisite training for your employees to help customers. Focus on increasing employee satisfaction, ensure employees understand and are empowered to deliver the customer experience the company has in mind.
This is a great opportunity to implement eNPS® or employee Net Promoter Score® survey. Use the results of the survey along with specific insights from a carefully constructed follow-up question to assess employee satisfaction. Analyze trends in eNPS and classify employees as promoters, passives, and detractors. Dig deeper by analyzing feedback using feedback apps or survey management systems.
Use insight from employee feedback to uncover issues that affect customer satisfaction and experience. eNPS surveys can help you link customer and employee issues. Act on these insights to improve your employee satisfaction efforts. You could increase give employees more autonomy, remove organizational siloes, improve processes and policies that impede their work, and more.
Happier, satisfied employees also provide better service to customers and present a lower cost to the company. Satisfied employees have lower turnover, can bring innovation, new solutions, higher performance, and higher efficiency.
Create Autonomous Employees
When you use customer feedback to train, involve and reward your employees, you will have engaged employees who are enthusiastic about improving the customer experience. These employees are likely to come up with creative solutions for satisfying your customers. Give these engaged employees autonomy to satisfy customers without having to constantly move up the chain of command.
The enthusiasm from your engaged, autonomous employees will rub off on your customers, ultimately improving their experience with your organization. Customer and frontline employees' emotions converge during their encounters, and a study proposed that firms can benefit from a shared frontline experience by providing increased autonomy to employees. Of course, you need to balance autonomy with well-defined boundaries. Employees must achieve customer satisfaction, but not at the cost of other business considerations.
Use Feedback to Improve Individual Touchpoints
Feedback apps and systems are capable of analyzing customer feedback data in multiple ways. You can get insight into response trends, response analysis, positive and negative feedback, and even respondent analysis within the survey. Use feedback apps to analyze the customer experience across multiple touchpoints – and the effectiveness of those touchpoints. Create surveys that solicit feedback from the customer on the customer's experience with specific touchpoints. Share the insights from these surveys with your employees to help them improve the customer experience across touchpoints.
There's more you can do with these surveys. Administer these surveys over different touchpoints. Use a feedback system to analyze each survey to gauge the touchpoints' effectiveness at customer engagement. Look at metrics like response rates, percentage of respondents, response and respondent analyses, open vs. completion rates for a survey. Use this information to create a picture of which touchpoints are effective. Identify touchpoints that offer better ROIs. Explore investment and improvement opportunities. Involve employees that work on these touchpoints in your discussions. Your employees are likely to have insight that addresses the why behind the numbers.
Increase Cross-Collaboration for a Customer-Centric Focus
Once you start using customer feedback data to inform business decisions, your focus should shift towards improving the customer experience and building a customer-centric organization. Don't just optimize individual touchpoints without addressing underlying issues. Instead, shift your focus to the end-to-end journey that the customer undertakes when interacting with the organization. Focus on enhancing the customer experience across the touchpoints the customer would go through during their journey.
This requires collaboration across teams to help a customer complete their journey with satisfaction. Instead of individual teams pursuing different objectives, use customer feedback as a unifying source to bring teams with conflicting interests to see the bigger picture. It's not enough to use customer feedback for individual performance improvement. You must link customer feedback to team KPIs and department objectives – and to the overarching business strategy.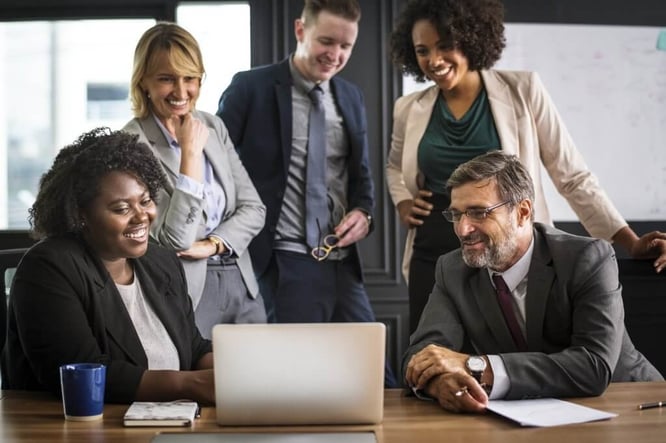 Customer feedback app and software offer real-time reports, notes, and email tools to improve coordination among teams. These tools can help you simplify processes, and allow otherwise siloed teams to collaborate. Once you've removed the barriers employees face when fulfilling customer requests, the entire process of meeting customer needs becomes seamless.
Encourage collaboration across teams to uncover opportunities for cross-learning and knowledge-sharing. Integrate processes and systems for increased efficiency and accountability. Ultimately, empower your team to improve the customer experience throughout the customer journey.
When you effectively use customer feedback, you see the benefits. A customer-centric strategy using customer feedback improves the quality of your customer's experience and leads to more satisfied customers. It also empowers your employees, turning them into power performers who are innovative, and who experience higher employee satisfaction. Feedback app and survey software can help you analyze and use customer feedback to improve team performance. Engage your employees and leverage their unique insights to improve your business.
Learn more about the Customer Feedback