, Customer experience challenges in B2B businesses are roadblocks that hamper businesses from maximizing sales, profits, good customer experience, and ROI. However, there are solutions to tackle such challenges that will eventually improve the user experience of your product, website, or business.
Here is a guide that will help you quickly, diligently, and cost-effectively delight your customers. Your business can turn people's experiences into measurable results and help you retain customers, keeping them connected longer.
Elevate CX with Customer Feedback🔥
Collect real-time, in-moment feedback at all touchpoints in customer journey and leverage feedback insights to transform customer experience.
What Is B2B Customer Experience?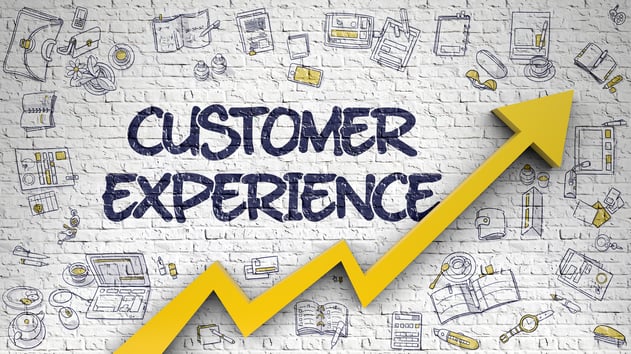 Customer experience is not just about what the customers feel after buying your product or service. Still, it includes all potential purchasers' interactions with the company's employees, products, and digital assets.
The B2B customer buying experience is impacted by how well your employees and business digitalization respond to consumer requests, which go a long way in determining your reputation as a brand.

CX also includes the time it takes for your order to arrive, the condition of the product when you receive it, performance, and after-sales support.
Simply put, Good Customer experience equals Great Businesses!
Let us understand the importance of Customer experience in B2B businesses from the following stats and facts:
According to a report, if B2B businesses work on enhancing customer experience, they can reduce customer churn by 10% to 15%, improve the customer win rate by 20% to 40%, and mitigate service costs by 50%.
A great customer experience means that despite your expensive products, 86% of customers are ready to pay more for a great customer experience. Customers are willing to pay up to 13% or even 18% more for extravagant products and services simply because they enjoy a superior customer experience.
Customer experience also impacts on-site shopping, as 49% of shoppers made an impulse purchase after receiving a more personalized experience.
It has also been observed that customer experience will surpass price and product to become an essential brand differentiator. Due to this extreme situation, 88% of organizations are now prioritizing the customer experience in their contact centers.
72% of customers share their positive experiences with six or more of his people, and unsatisfied customers with 15 or more.
Another survey shows that one in three customers left a brand they love just because of one bad experience, and 92% of customers left after 2-3 negative interactions with the brand.
52% of customers would expect brands to resolve their queries within a day
67% of customers prefer self-service to talking to a company representative.
Relevance of Measuring Customer Experience
Is taking feedback after-sales enough to measure customer experience in businesses?
B2B businesses need to streamline contacts with the entire team and identify key account stakeholders for real-time feedback.

The best way to get a snapshot of what a buyer thinks about your brand and products is a well-designed structure that includes the following:

This will help your business track its customers and understand potential strengths and weaknesses. According to a Forbes article, measuring customer experience can lead to poor customer satisfaction.
For example,
Pop-ups can frustrate the consumer when he is trying to complete a purchase.
Long and overly complex surveys.

Surveys that look good on reports but collect much detailed information irrelevant to buyers.
Common Customer Experience Challenges in B2B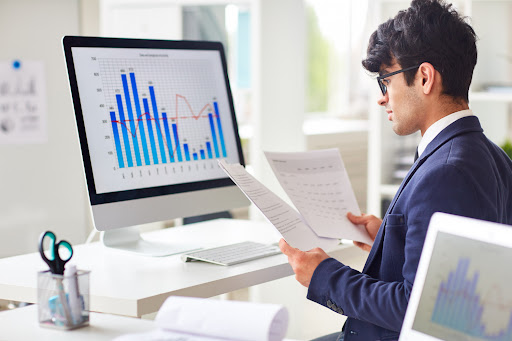 It is imperative to focus on consumer experience and identify the core challenges that B2B faces when delivering the best CX. Here we will discuss the biggest challenges that lead to poor CX in businesses.

You don't have to worry about these hurdles, as we will offer solutions to face these impediments in business. But first, focus on the challenges that you need to overcome:
1. No Access to B2B Data
Several B2B organizations face the dire challenge of retrieving customer data, while 95% of businesses with access face an urgent need to structure their data in a meaningful way.
2. Managing Traditional Customer Support Such as Cold Calls and Emails
Businesses are investing hard in cold calling, cold email software and email marketing techniques. Still, because of technologies like caller id and spam email/call detectors, consumers don't want to entertain such marketing strategies. This has become a painful area for businesses, who now need to send warm-up emails and many have been dissuaded from following such a core CX improvement activity.
3. Complex Processes and Products
If you are trying to market your products and brand in traditional ways, it can be quite a challenge for your business. Embracing digital technology will help your business streamline workflows, automate, and eliminate redundancies. Even complex products can become easy to sell with customizable, automated workflows.
4. No Omnichannel CX
Omnichannel CX is a big obstacle for modern and tech-savvy consumers who are on channels and love to turn to technology and multiple platforms to find solutions or products/services as per their choice. It has become critical for B2B to be on all channels.
5. Unable to Create A Customer Journey Map for Your B2B Customers
This deters internal business teams from finding common problems and developing solutions systematically. However, mapping customer journeys in B2B can be challenging. So, you need the right solutions to map the customer journey beneficially.
6. Unable to Measure CX Improvement
Eradicate old tools and thrive on fast-paced and diverse roadmaps. You need professional digital services for creating, running, measuring, and improving customer experiences.
Solutions to Customer Experience Challenges in B2B
The first step to garnering the best customer experience in B2B is to understand clients – their needs, expectations, problems, and why they contact B2Bs. Great CX usually begins when businesses apprehend how clients engage with your enterprise from beginning to end. Follow those extraordinarily encouraged solutions to consumer experience challenges in B2B.
1. Map Out Consumer Journey
A client journey map shows how clients engage with your website, products, or enterprise using more than one touchpoint. This will help you pick out which enterprise factors aid an excellent client experience and which touchpoints want upgrades.
2. Listen to Your Clients
Gathering voice-of-the-client remarks and sharing them throughout every department in the organization will assist all and sundry in apprehending consumer pain points, validating ideas, and creating a higher CX. This will help internal departments to:
Create product groups with layouts with clients in mind
Marketing aligned with the client drives
Customer services that are higher relatable to the client
3. Gather Data - Consolidate and Integrate
It's vital to discover a stable area to save all your data. You must move to the cloud or choose local storage options. Then use a software tool to collect all the data and find correlations between different metrics Zonka feedback Integration with other tools of consumer data is a company-wide commitment.

It is substantial to integrate customer databases that can be used by all departments, such as sales, marketing, and support, that host the complete customer picture and helps each department close the customer feedback loop.
4. Measure the CX On Relevant KPIs
Analyze KPIs like user satisfaction, new customer acquisition, reach, revenue, and customer retention. Associate your business with a metric hypothesis based on experience and operational and financial success. Choose metrics that have the most impact on CX.
Simply providing soft benefits is not enough to put your CX initiative on par with other business programs. Quantitative assessment is required to build a compelling business case and gain approval for further investment. Track the business metrics your customer experience has the most impact on.
It often includes:
Earnings
Customer Satisfaction (CSAT)
Up-selling and cross-selling
Retention and Churn rate
Customer Effort Score
Using the Net Promoter Score
Journey Analytics
Measuring customer experience using the voice of the customer metrics is relatively common to make it easy to quantify how good your CX is and where it's headed.
5. Adopt an Omnichannel Strategy
As part of an omnichannel marketing strategy, having customer response mechanisms in place across all customer interaction channels (website, email, SMS, social media, etc.) is an adequate answer to this challenge. Some channels (especially websites and social media) provide data on customer behavior that CX teams can study to manage the customer journey.
The management needs to ensure that customers can communicate using the website or app. Therefore, all pages should be responsive. Also, ensure your team is prepared to answer common questions and provide the support you need.
6. Adopt Personalization and Customization Capabilities
Create exceptional B2B shopping experiences with your platform that offers personalization, localization, and customization at the customer level. Include products you buy frequently or products compatible with your often purchased products.

Use a B2B e-commerce platform that can offer localized pages, customized digital catalogs, and price lists for different buyers.
7. Apply the Appropriate Technology
Rely on technologies specifically designed to solve specific problems or overcome particular obstacles. Use tools focused on helping your customers achieve their goals and eliminate pain points.
Investing in the right tools can enhance and improve your CX. You can consolidate customer data, and thoroughly review, implement, and regularly test your CX tools.
8. Stay on Top of The Latest Trends
Do your research well by reading blogs, participating in forum discussions, and collaborating strongly with your business community. Show leadership when considering their suggestions and providing what they were looking for.
You can also go through emails and newsletters that reveal technologies and trends to improve your CX.
9. Offer Self-Service Options
A self-service portal provides customers access to order information, invoices, and order history. Enable reordering from your order history. Digitize your return authorization process to facilitate customer returns. Offers online chat with a live operator or AI to handle routine requests.
10. Work on Employee Knowledge and Training
Focus on employee engagement and apply a holistic organizational approach. Your employees are the ones who deliver the customer experience, so you need to consider how they can all be on the CX journey and understand their role in the customer experience.
You can develop a CX culture that allows everyone to see their role through the customer's lens.
Share with your team how users experience your product helps the whole team set better priorities
Gather information and customize training
Build cross-functional teams
11. Quantifying CX ROI
Measuring quantitative benefits or returns is one of the most difficult challenges in pursuing CX and is critical to a successful customer experience. Concentrate on a hybrid journey map with human-digital interactions and the level of investment in digitalization.
12. Expand Your Content
Improve your content to improve your customer experience. Add intelligent search to make products even easier to find, provide troubleshooting guides and videos, and allow users to download material data safety sheets, user guides, and installation guides.
Concluding Remarks
It is important to measure customer experience and implement the results of your CX measurements! As a business, you must realize that your customers are your greatest asset and your ultimate job is to meet the needs of your customers.
You must catch up with new trends, apply innovative technologies, and modify your business approach according to the transforming markets. You must use supreme marketing automation tools to help your business measure and improve your customer experience, to help you meet your CX goals.