Amidst regulatory uncertainty, stiff competition from FinTechs, and increasing customer preference for digitized interactions and transactions, traditional financial services companies must keep customer satisfaction at the forefront of their competitive strategy.
Elevate CX with Customer Feedback🔥
Collect real-time, in-moment feedback at all touchpoints in customer journey and leverage feedback insights to transform customer experience.
Your organization can leverage on-the-go feedback data to increase customer satisfaction, but this data must also inform your broader business strategy. Here how you can effectively leverage on-the-go feedback for increased competitiveness.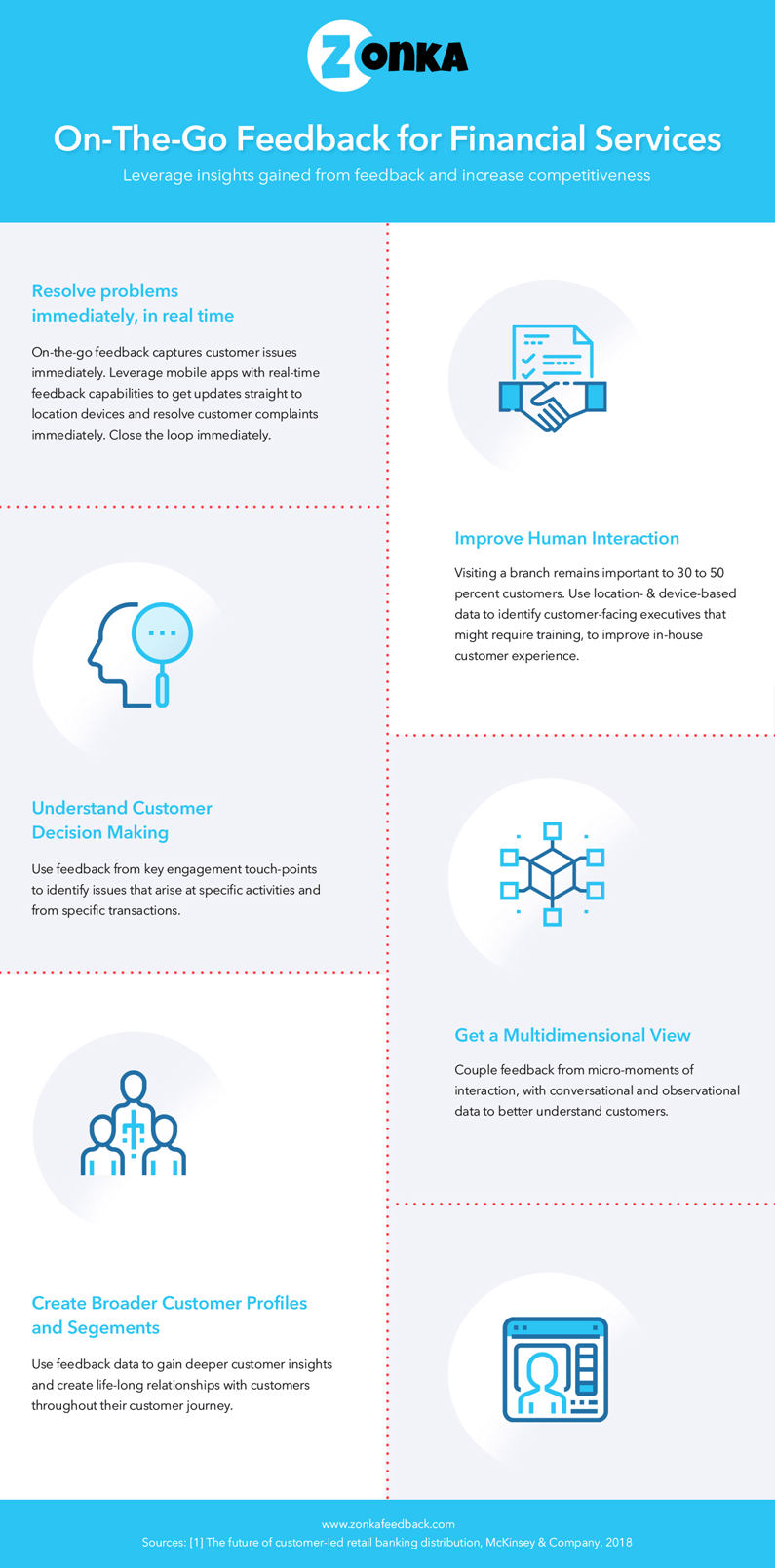 To know more about how you can use on-the-go feedback to your advantage, read the full article here. Explore how you can leverage customer feedback using top-of-the-line software and tools such as Zonka's mobile feedback apps for iPads and Android devices, and the on-premises kiosk option.