Product Experience plays a major role in the success of your product. It is the most important thing that matters to your product users. A good experience is necessary for achieving product goals like user satisfaction, loyalty and better retention. Whereas, a lousy Product Experience is the biggest hindrance in the path of the success of a product.
Whether Product Experience is good or bad, depends on how customers use the product and interact with it on a regular basis. When you are able to provide your product users exactly what they want from your product, you are able to nail PX. Then your product actually becomes useful and provides value to the customers.
In this article, we will explore and learn some effective strategies that will help you build a winning Product Experience. Let's start with understanding what we mean by a winning Product Experience.
Measure Product Feedback & User Insights 💻
With Product Feedback Surveys, understand what users need and learn ways to delight your customers.
What is a Winning Product Experience?
Product Experience is all about what your users go through while using your product. It starts when the first time they get to know about your product and is about all the experiences they get with your product and services throughout.
When we talk about winning Product Experiences, it means that the experience you provide to your customers is not only valuable to them, but also helps you to achieve your business goals. A winning Product Experience helps you make your product competitive in the marketplace and helps beat the competition. When the Product Experience you provide to the users fulfills all their needs and requirements, fully satisfies them, and also takes care of the future needs thus minimizing the risk of churn, it becomes a winning Product Experience.
In order to build winning Product Experiences for your users, your focus has to be on all the touchpoints of the user journey and your product should satisfy the customers at every touchpoint thus covering the Complete Product Experience. Let's explore some effective strategies to build a winning Product Experience.
Strategies to Build Winning Product Experience
Utilize Data Analytics information
Collect Product Feedback
Develop a proper Closed Loop Process
Establish Well-defined Roles and Responsibilities
Develop Products in accordance with Product Feedback
Measure Product Experience on Regular Basis
Do Testing and Experimentation
Let's learn how you can follow these strategies and create winning Product Experiences.
1. Utilize Data Analytics information
When you want to deliver a great experience to your product users, the key is to have a clear understanding of their needs, wants, requirements, and expectations. You need to know how they use your product, what features they use the most, and how they react to various product changes.
Using Product and Data Analytics is an effective way to know all this. You can use various tools like Zonka for Salesforce for this purpose so that you get a 360-degree view of your customers' interactions with your product and customer success teams.
Moreover, with the help of an effective Product Experience Tool like Zonka Feedback, you can measure PX metrics like NPS, CSAT and CES at various touchpoints and see how these metrics rise and fall with various product changes and decisions you make. This will help you know what your products users like and what they don't.
Utilize the data analytics information to keep your customers at the center of everything and make data-driven decisions regarding your product. This will help you enhance User Satisfaction and achieve your product goals.
2. Collect Product Feedback
Product Feedback is also a great way to know what your customers need and expect from your product. It lets you know how they feel about the product and the experience they get by using your product and services.
Collect Product Feedback at all touchpoints to track Product Experience. It will help you know the pain points of your product users and you will be able to work in the direction of eliminating them. With Product Feedback, you get to know the strengths and the weaknesses of the product and thus take appropriate actions to reduce the weaknesses and maintain consistency in the strengths to build great Product Experiences.
Create a proper Product Feedback System and follow a solid strategy to collect user insights through feedback. You can send Relationship Surveys to collect regular feedback to track User Satisfaction, and Transactional Surveys on event basis to measure satisfaction with respect to particular events and transactions.
Effective Product Feedback Strategy will help you make feedback-driven product decisions and improve the product to suit the needs of the product users thus building winning Product Experiences.

3. Develop a proper Closed Loop Process
Building a proper feedback strategy will help you gauge Product Experience but it is useful only when you take action on the feedback at the right time and Close the Product Feedback Loop effectively. So it is necessary to build a proper strategy of Closing the Feedback Loop.
Use a Product Feedback Tool that provides real-time notification and feedback alerts so that you get to know about negative feedback on time and can take immediate actions to resolve user issues. Build strategy of responding instantly on Product Feedback and resolve customer issues without taking much time, and inform the users that their issue is resolved.
When users get instant response to their feedback and they see that you take instant actions, they realize that their feedback matters to you and you care for them. This helps you win their trust and loyalty back and creates winning Product Experiences thus preventing churn and developing lasting relationships with them.
4. Establish Well defined Roles and Responsibilities
The next strategy is to clearly define the roles and responsibilities of each individual in the organization. All of the teams and team members must know what are their responsibilities, what they are accountable for, and for they need to be consulted.
There must be a well-defined role structure in the organization. When you get Product Feedback regarding a particular aspect where some action needs to be taken, it should automatically get converted into a task and the task must be assigned to the right team and person who is responsible for the respective task.
Moreover, your Product Development Strategy must be crystal clear for everybody involved with the product. Development team should know their purpose and what kind of product and product features they need to develop. Customer Service teams should have all the information and skills to handle all customer queries and concerns and serve the customers with appropriate resolutions to their issues. The Marketing and Sales team should know about the customer segments and how and when to target whom.
When all your teams and team members work in such a well-structured work environment, they perform better and are able to build winning Product Experiences.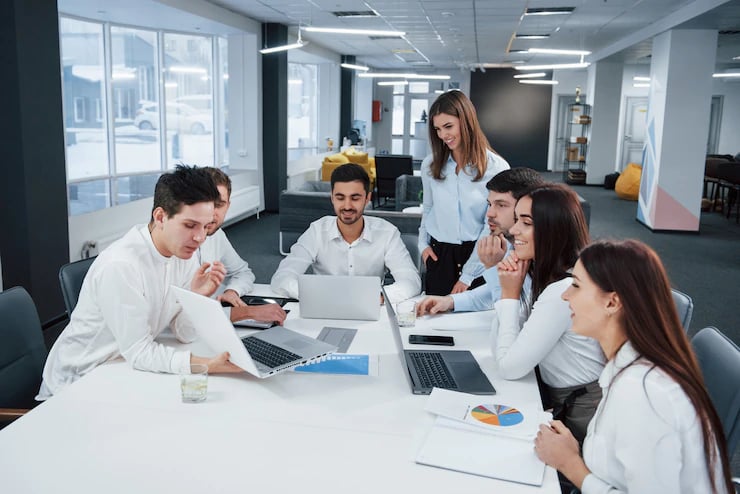 5. Develop Products in accordance with Product Feedback
Great products are not developed in a vacuum. So when you develop products, take Product Feedback into consideration. Your Product Development strategy should focus on developing such products which the users want to use rather than providing such products to the users which you want to develop and make them use.
Make appropriate changes in your product from time to time and use Product Feedback to improve your products. In this way, you will be able to develop products that customers love.
6. Measure Product Experience on Regular Basis
Measuring Product Experience is essential to be able to build winning Product Experiences. You can use a Product Experience Software or app for this purpose that lets you create effective Product Experience Surveys and send them to your products users through multiple channels.
You can use metric surveys like NPS, CSAT, and CES to measure quantitative Product Experience. Customer Satisfaction (CSAT) Score helps you measure Customer Satisfaction, Net Promoter Score (NPS) lets you measure Customer Loyalty, and Customer Effort Score (CES) helps you measure customers' perceived efforts to get a work done or issue resolved.
Measuring PX helps you track the overall experience of the users with your product and improve it by taking the right actions at the right time. If you stick to the same version of product for long and do not measure how satisfied your product users are with it, you will end up leading your product to become obsolete and your customers turning towards your competitors.
So in order to survive, grow and win in a competitive market, you must measure Product Experience from time to time.
7. Do Testing and Experimentation
Testing and Experimentation are also great ways to improve Product Experience and are important phases of Product Development. So develop a culture of testing and experimentation of your product and product features and make your teams feel comfortable with it. Whenever you launch a new product or a new product feature, or make any upgrade to your product, perform tests like usability tests and A/B testing.
With these methods, you get to know about the experiences that your product users like and the users' reactions to the new update. In this way, you can launch better versions of your product and product features and build great Product Experiences.
Conclusion
Building a Winning Product Experience requires you to think from the users' perspectives and develop strategies that focus on users' needs and expectations. You should follow well-defined strategies that focus on users' insights, feedback, experience, with well-defined roles and responsibilities of everybody in the organization.
When there are several products in the marketplace, developing products in accordance with user demands sets you apart in a competitive market and helps you win the competition with great Product Experiences.