A renowned brand is never the result of just excellent products; it is the product of a two-way relationship between the brand and its customers. A successful brand knows its customers' preferences prefer, what influences their decision-making, and what drives them away. And this helps them in managing fruitful customer experience that reduce churn and increase conversions.
65% of businesses say customer insights should be a 'thought partner' according to McKinsey. Be it marketing, technology, customer service, or development, consumer insights have proven to be an indispensable tool in increasing overall customer satisfaction.
Fuel Business Growth with Customer Feedback 🔥
Collect real-time, in-moment feedback at all touchpoints in customer journey and leverage feedback insights to transform customer experience.
What do we mean by customer insights? How can you go about collecting meaningful customer data using CSAT survey software and other customer insight tools? How do brands across the world leverage insights for brand growth? We have discussed this in detail in this article.
Read on.
What are Customer Insights?
Customer insights are the interpretation of customer data collected in various forms such as feedback, behavior, transactions, etc. They help in understanding why customers do what they do and their underlying motivations behind certain actions. As a result, customer insights play a critical role in improving various aspects of a business, like product development, brand building, customer support, etc.
How to Improve Customer Experience?
To improve customer experience, you first need to be a bit creative about collecting customer insights.
Use surveys to collect insights directly from customers
Extract insights from online reviews
Use website analytics to track website activity
Analyze purchase activity to understand what sells
Analyze customer service data to identify complaints and specific customer behaviors
Customer surveys
Let's understand each in a little more detail.
1. Use surveys to collect insights directly from customers
Customer surveys are the most reliable technique to collect customer insights since they allow understanding directly from customers what they like or dislike about your product or brand. They can be sent at different touchpoints throughout the customer lifecycle, enabling you to collect the most precise feedback.
For example, if you wish to collect website feedback, you can add customer surveys on relevant website pages. If you wish to collect feedback on the shopping experience, you can send customers feedback surveys after they have completed their purchase with you. Similarly, if you wish to collect on-premises customer feedback, you can use mobile or tablet surveys on the site itself.
Here's a post-transaction customer survey template you can try out yourself:
2. Extract insights from online reviews
Online reviews are what customers write about your brand or products on third-party platforms, for example, Google, Yelp, Capterra, G2, MakeMyTrip, Glassdoor, Trustpilot, etc. Online review platforms usually allow rating the business on a 5-point scale. In addition to that, customers can write their experience with the brand in their own words. You can use NPS survey templates that feature a rating meter followed by an open-ended question.
Online reviews can then be analyzed to identify recurring complaints or customer trends. For example, let's say many patients end up giving your healthcare facility 4 out of 5 stars. Though this is a good rating score, you can rake through the reviews and discover that customers usually have to wait to meet a specialist despite making appointments. This way you can fix this recurring issue and improve the average patient satisfaction.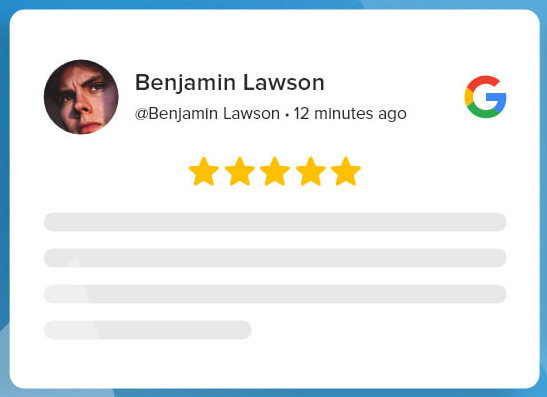 3. Use website analytics to track website activity
Website analytics offer a wealth of insights about your customers on your website in terms of:
Behavior: Behavioural data includes information on what keywords customers search for, what paths they take to reach your website, what pages they interact the most with, what pages they exit at or interact the least with, etc. You can leverage Google trends API to understand what's trending in the market, but don't resort to keyword stuffing and providing misleading information also – Google will strike your listing with the force of 100 hurricanes
Demographics: Demographics data includes gender, location, age, devices, interests, etc.
Campaign: Campaign data includes information on paths chosen to make a purchase, pages that drive leads, pages that drive sales, etc.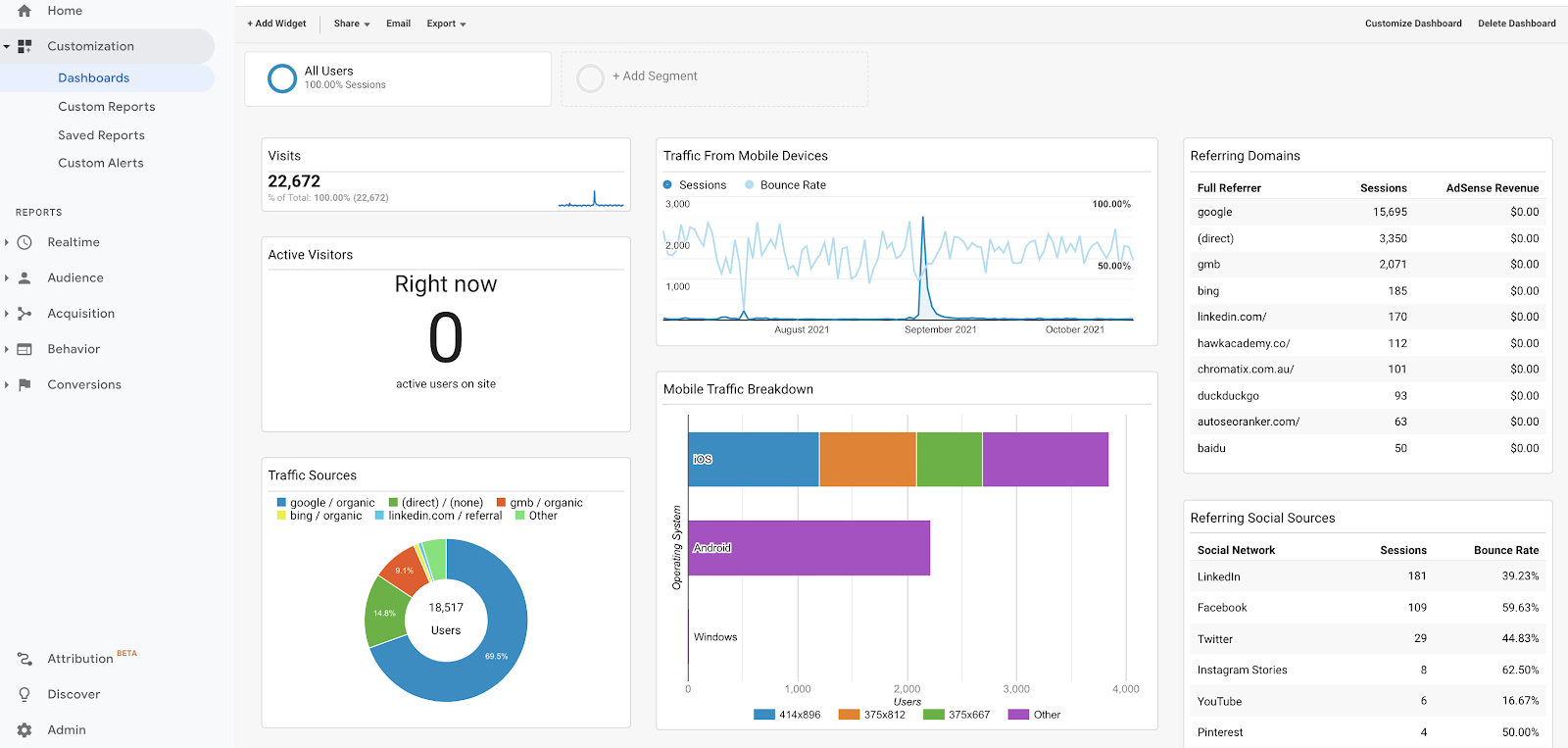 4. Analyze purchase activity to understand what sells
Purchase history or purchase patterns of consumers reveal a lot about what sells and what does not. For this, you can simply track purchases in your CRM to understand what items or services are most popular. Based on these customer insights, you can understand the potential of your different products or services and employ the right strategies to increase conversions.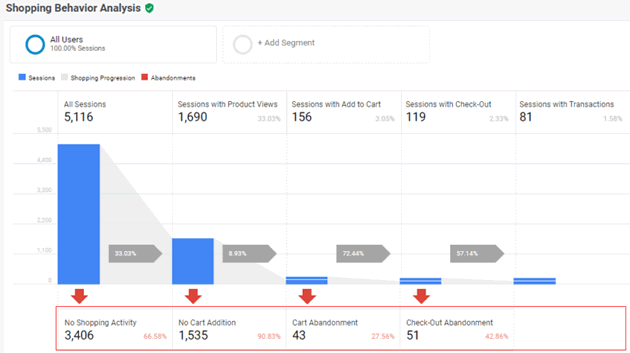 By analyzing purchase activity, you can:
Optimize your inventory by identifying seasonal patterns and demand
Personalize marketing campaigns and communications
Identify products or services that you can build on
5. Analyze customer service data to identify complaints and specific customer behaviors
Customer service data can offer rich customer insights in different ways. For example, if a large number of customers tend to reach out to customer support with the same concern, you can identify an underlying issue and have it fixed on priority. Similarly, customer feedback calls can be analyzed for keywords to understand the sentiment of customers towards the brand or a product.
Most importantly, customer service calls or communication can help gauge your support agents' performances. For example, if you use customer effort score surveys to gauge customer service, you can analyze calls with customers who ended up giving a low score to understand exactly what went wrong. For instance, if the problem was no first-call resolution, the agents can be retrained and equipped with tools to offer quick resolutions right in the first support interaction.
How to Use Customer Insights?
Customer data insights can help you enhance different aspects of your business to achieve overall excellent experiences. Let's understand how you can make the most of them.
1. Enhance Customer Journey
Customer insights can prove to be highly beneficial in improving customers' journey since brands can use customer data to understand what their audience wants and be able to align its offering with their expectations. You have to be careful because most companies even buy Instagram followers UK and you need to be precise during this process.
For example, if customers tend to seek self-service instead of reaching out to the customer support team, you can create a detailed knowledge base that answers all your customers' questions.
Similarly, customer insights can be used at various touchpoints to improve overall customer experiences.
2. Improve Marketing Efforts
Customer insights can help improve and personalize marketing messaging to increase conversions. Let's say a large volume of customers tends to search the keyword 'best vacuum cleaner'. Now, you can use this information to create the most targeted ads that cater to the relevant audience. You can add the keyword 'best vacuum cleaner' in your ad campaigns or email marketing campaigns to immediately get the attention of your potential customers. It is also important to have good branding and certificated logos from logo contest. Having consistent branding across all channels is crucial for a successful marketing strategy because leads can instantly recognize your business as soon as they see your name, logo, and color scheme. So, before launching any campaign, make sure to create a professional logo, a catchy business name, and a style guide for all your platforms.
Customer insights allow excelling your marketing strategies by enabling you to talk about your customers' needs instead of about the brand.
3. Improve Inventory Planning
Customer insights can help in spotting sales trends, which then helps in optimizing inventory. For example, if a retail store brand observes a rise in the sales of a certain product around the time of Christmas, it can stock the item accordingly to prevent any shortages or surplus.
4. Increase Customer Retention
Customer insights are a window to your customers' heads. This means that you can understand what influences their purchases and capitalize on the contributing factors further to increase conversions or sales. For example, if you know that a majority of your customers churn after customer support interactions, you can work on improving the customer service standards to retain customers.

Communicating with your consumers when they need help is one of the best methods to do this quickly while still getting the best outcomes. Because of this, good businesses always offer a "Call Us Now" option on their website so that customers may quickly reach them. Additionally, this simple feature lessens customer effort, which makes them happy and more respectful of the brand.
5. Boost Conversions
Let's take the example of customer insights in marketing to understand how they can boost conversions. An XYZ brand experiences a high bounce rate on a landing page. The brand collects visitor feedback to find out that customers are looking for more information before clicking on the Call to Action button. So, now the brand adds detailed information about the product and sees a significant lift in conversions.
Insights help in finding the sweet spot that brands can hit to consistently increase conversions or sales.
Best Customer Insights Examples
Here are the examples of top brands that used customer insights to drive benefits:
1. Apple generates an additional $25 Million using NPS surveys
Apple is known for its unwavering focus on store experiences. So, to capture retail customer feedback, Apple started using NPS surveys in 2007 in its 163 stores. After all in-store visits or purchases, they would email customers to rate their in-store experience. All feedback and comments would be analyzed carefully and the brand would follow up with customers who rated their experience a 6 or less. By the year 2011, Apple had started using NPS to measure customer experiences at 320 of its stores.
Apple in-store employees are also given feedback based on Detractor comments so they can tailor their approaches to exceed customer expectations.
After Apple started using NPS surveys effectively, they noticed that their Detractors became more loyal than the original Promoters, which resulted in over $25 million in additional revenue per year.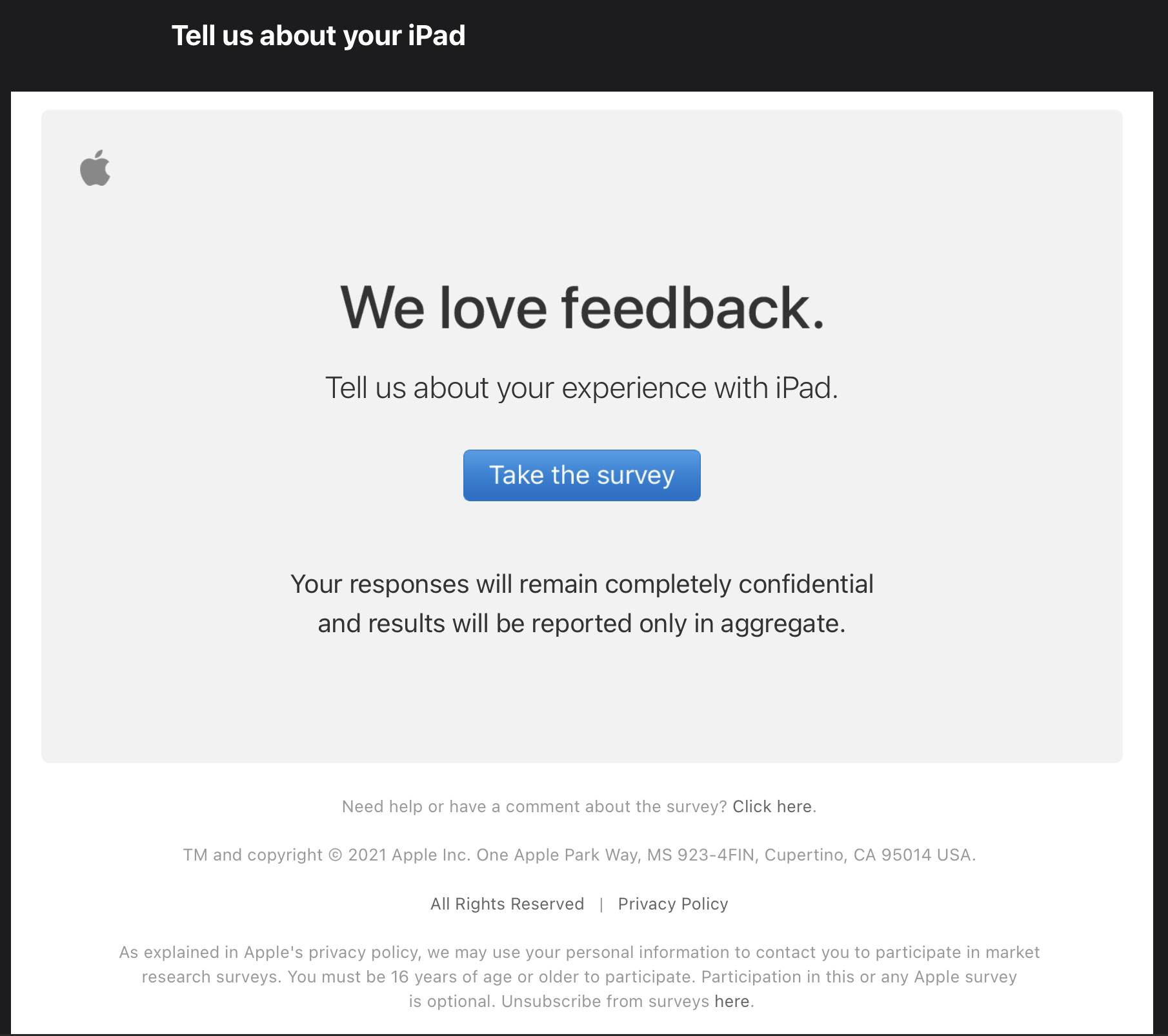 2. Starbucks starts listening to customers to increase its loyal consumer following
In 2008, Starbucks launched My Starbucks Idea to listen to customers and received over 70,000 responses by 2015. This increased customer engagement and also allowed the company to understand its customers' preferences. Moreover, when the customers were allowed to voice their ideas and opinions, the brand was able to gain more loyal followership.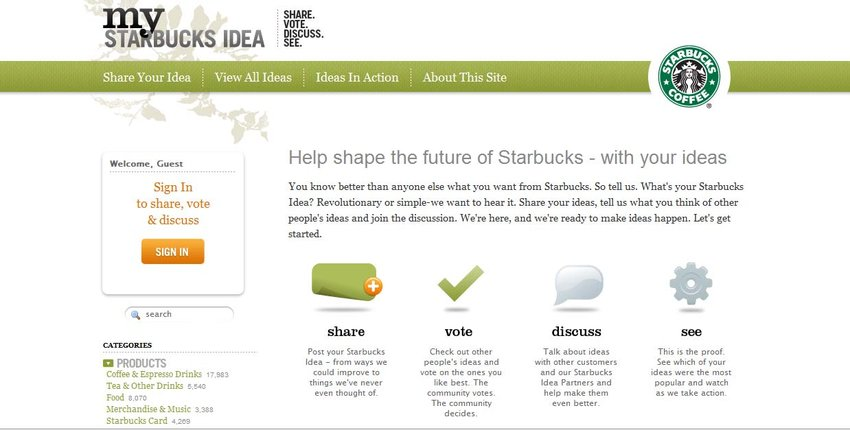 3. Trader Joe's made $1750 in sales per square foot using customer feedback
Trader Joe's customized each store's inventory by capturing customer feedback. The store members offered customers free samples to learn firsthand which products they preferred. For example, they discovered a soy ice cream cookie at the Southern California location was also in demand at the Nevada store. As a result, they started carrying the product at multiple locations.
They also used customer experience insights to eliminate products that were not in demand that much. The optimized order management and tailored experiences to the shoppers.
4. Uber uses customer and employee feedback to improve overall experiences
One of Uber's secrets to success is its excellent customer service. The brand uses two-way feedback where both riders and employees can rate the experience through mobile app feedback surveys. In addition to rating the experience on a rating scale or smiley survey software, they can choose the "other" option to share elaborative feedback. Moreover, the employees must maintain a certain rating to continue working for Uber. This increased Uber's popularity multifold.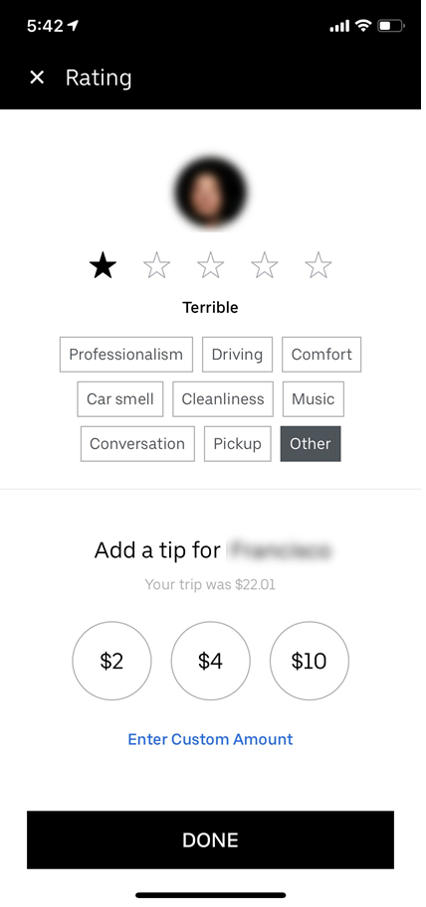 5. Hyatt exceeded the industry average of 75 in customer satisfaction
Hyatt is a big name in the hospitality industry owing to its Voice of Customer strategy. The hotel chain collects feedback at different touchpoints through different channels like the website and social media.
On their website, Hyatt has a dedicated landing page where guests can share their experiences with their recent stay. It also offers incentives to customers to take the survey. In return, the brand follows up with guests to offer resolutions.
Moreover, it tracks Instagram followers, Instagram auto Likes and Twitter comments to understand what customers are saying about the brand. Hashtags #WorldOfHyatt and #WorldOfunderstanding are also popular on social media among Hyatt guests.
How to Write Good Customer Insights?
Customer insights, obviously, should be insightful. This means that they should be clear, free from ambiguity, and logical. Though it may take some time to make sense of all the customer data, you can follow some key tips to write excellent customer insights.
Write Descriptive yet Concise Insights
The insights or reports you create must highlight valuable information in a compelling way. Here are a few tips to remember:
Get straight to the point, start with facts, and explain clearly in a few words
Categorize each data type
Present insights in this format: Beliefs  Speculations or Hypothesis  Meaningful Facts
Create a graphical representation of data in the form of charts, graphs, bars, etc.
Include customer or behavioral trends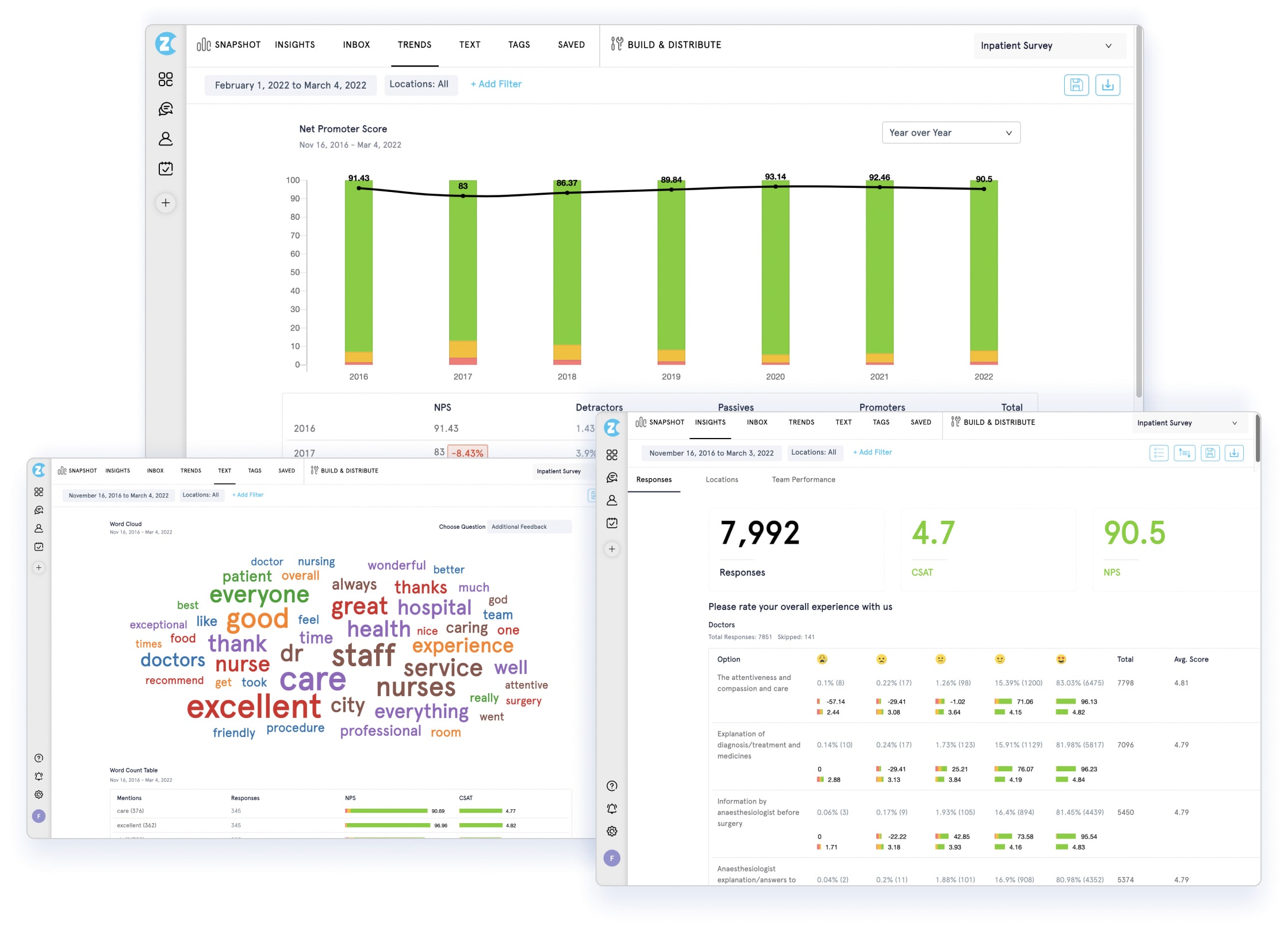 Use Standard CX Metrics to View Customer Feedback
The standard CX metrics to measure customer feedback are CSAT, NPS, and CES. These are common metrics used by brands globally to clearly represent customer satisfaction levels and measure their overall position in the market.
NPS: NPS or the Net Promoter Score defines the willingness of customers to promote the brand among others. It helps businesses understand why customers would or would not shop again or spread positive word of mouth. NPS is represented on a scale of 0 to 10.
CSAT: Customer Satisfaction or CSAT represents the satisfaction levels of customers with a product, service, or overall experience with a brand. It is usually measured on a 5-point scale.
CES: Customer Effort Score is the measure of your customers' efforts in doing business with you. It is usually used to measure customer support or agent performance.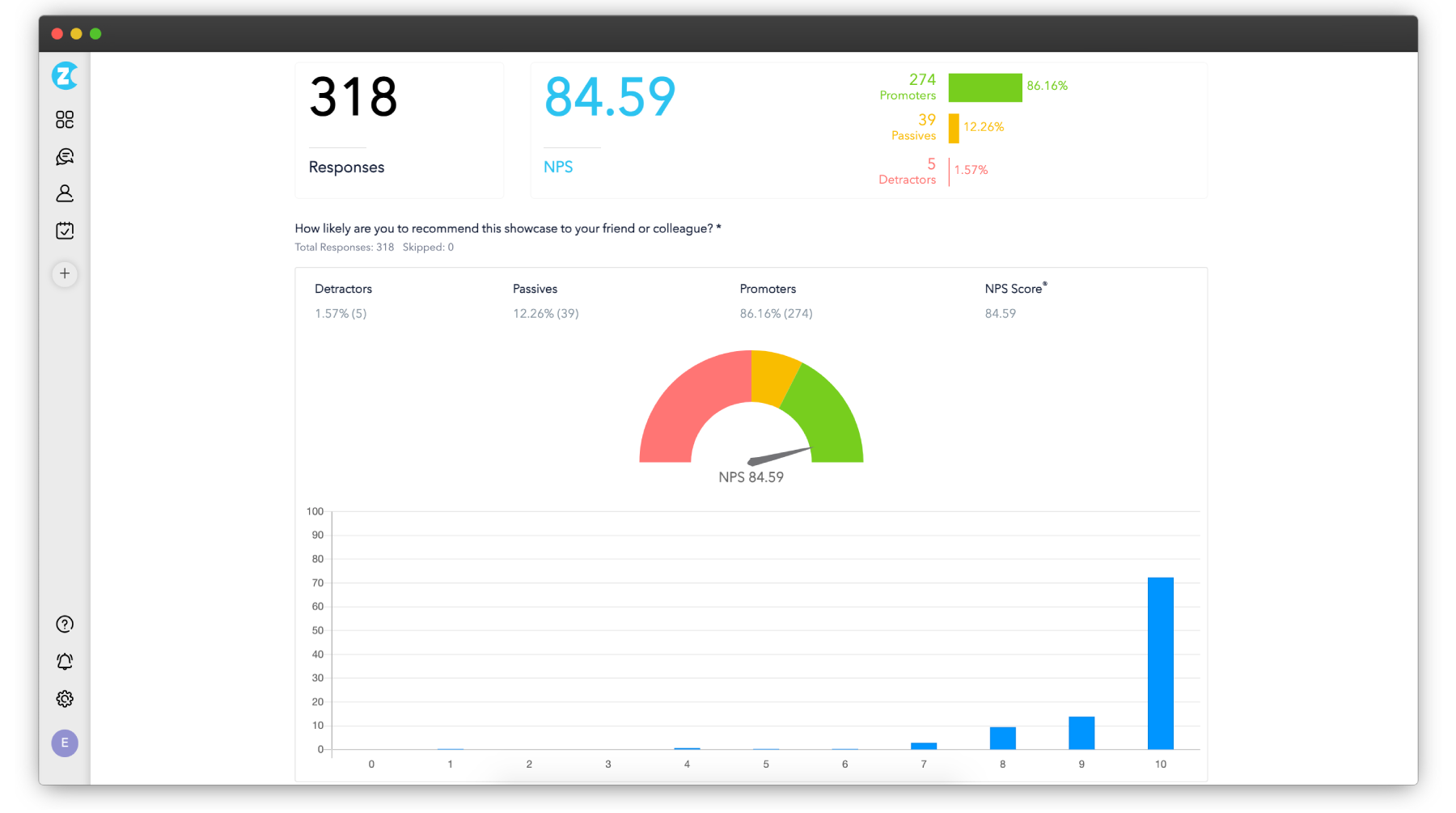 How to Get Customer Insights Using Zonka Feedback?
Customer feedback has been prevalent for a long time since it allows understanding directly from customers about their preferences and expectations. Zonka Feedback is a powerful customer insights platform that allows collecting, managing and using feedback in the entire customer journey to excel experiences.
Here are the key features of Zonka Feedback:
Intelligent reports and analytics
Actionable customer insights to make informed decisions
Integration with CRM and project management tools like Salesforce, Hubspot, Jira, etc.
Automated workflows to incorporate feedback in overall processes
Not only does Zonka Feedback allows creating feedback at different touchpoints through various channels like email, SMS, website, mobile, kiosk, QR code, etc., but it also allows effectively managing data for different departments and teams to be able to access and use it.
For example, you can automate feedback syncing back to your Salesforce as soon as the responses come in. Now, this centralized data can be accessed to improve different functions like development, customer service, inventory management, etc.
Similarly, you can assign feedback to the right person so they can take action and close the feedback loop. The feedback tool also features tools like Auto-Responder so you can send automated follow-up emails to engage customers and control the feedback loop.