You know feedback is key for your business. Whether it's providing better customer service, employee engagement, problem solving, increasing efficiency, improving your Net Promoter Score® or conducting valuable market research – you name it, feedback can help. Provided you ask the right questions, use the right survey tools, and more.
Take Feedback & Gather Data anywhere with the Offline Survey App🔥
Run surveys on any device in offline mode, even in remote locations and get real-time alerts, responses and insights.
How do you take feedback though?
That's a more complicated question than it looks. It's not just about the format and questions you ask but also which technology you use. There's a dizzying variety of technological survey tools available at your disposal. From mobile apps, online surveys, email surveys, to on-premises surveys, kiosk surveys, SMS surveys and more. Where to focus your efforts is a tough choice to make. Two great survey tools for capturing valuable feedback are: through online survey software and mobile feedback apps.
Online Survey Tools Offer Great Scope for Reaching Customers
The world is increasingly on the web. Especially through smartphones and mobile devices. It's essential to optimize online surveys not just for PC but also mobile usage. Smartphone usage has largely overtaken PC usage – according to the Pew Research Center, 95 percent of Americans own a cellphone and 77 percent own a smartphone. The trend is similar across the world – smartphone users are expected to grow to 2.5 billion in 2019, according to Statistica, with China currently leading the pack. Users are increasingly using mobiles to browse websites, open emails, and participate in transactions such as online banking. Online survey software is perfect for use on mobile devices, once it's optimized for mobile, ofcourse!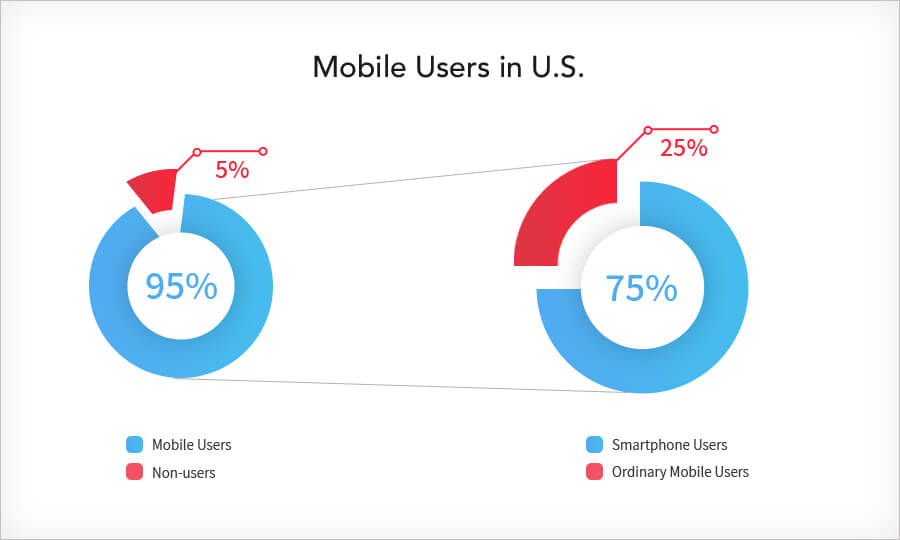 However, you don't need to limit online surveys just to PCs and the web. Online survey software can be used to reach out to your customers through a number of platforms: through email, as links over SMS and email, embedded into websites and mobile apps, and by generating a QR code. Online surveys offer versatility and a wide scope for reaching customers you'd like to talk to. Especially since you don't need to limit online surveys to on-premises respondents.
Online Surveys Can Engage Customers at Key Points in Their Customer Journey
This wide variety of distribution channels is also what makes online surveys a particularly great tool for engaging with your target customers at different points in their customer journey. You can send your customers short survey URLs or QR codes at key moments of engagement. Then, you can gather keen market research and essential customer insights without compromising response quality.
Whether you want your customers to give feedback as they are about to leave your website, or you want to increase engagement through an email survey, an online survey software can do it all. And although online surveys depend upon internet connectivity, their benefits outweigh the challenges.
Mobile Feedback Apps Can Offer Unexpected Insights
A mobile feedback app is exactly what the name suggests. An application for Android or iOS that users can use to take the survey. You can use mobile feedback apps to gain deeper insight into your customers. For instance, you can use non-survey data such as location data. Set up devices containing the feedback app in multiple locations, such as multiple branches.
Next, rename and track them to collect data that you can compare and analyze to gain location-based insights. These Android feedback apps and iPad survey apps can be customized even more extensively. Some feedback apps even offer the capability of capturing detailed, real-time survey reports.
Mobile Feedback Apps Are Great for Face-To-Face Interaction
Since you need to download mobile feedback apps, you can use them offline. Your respondents can still complete the survey, despite a lack of internet connectivity. And because mobile feedback apps can be directly downloaded to iPads and Android tablets, they are a great choice when interacting face-to-face with customers. You can use them on-premises to get a higher response rate, and to collect location-based and multilingual data. And thanks to real-time notifications, you can quickly close the loop.
Ultimately, the survey tools you choose depends not only on your customers but also your particular type of business. In some cases, a combination of online surveys and mobile feedback apps may be advantageous. You can capture feedback from different customer segments, both online and offline.
As well as that, you can get feedback at different points in their customer journey. If you'd like to know more about the specific features and advantages of online survey software, check out Zonka's online survey software and their iPad and Android feedback apps.