Did you know that 95% product launches fail? If you are a business owner or product manager this statistic might be alarming. With over 30,000 products entering the market each year, that means only about 1,500 will be successful. However, most product launches failing are due to a lack of preparation, research, and planning.
It's clear that to be effective when launching a new product or concept a piece of business news to execute an effective planning and research process during product development. This research process consists of a structured plan and the best preparation processes include concept testing.

Concept testing plays a major role in the potential success of a new product, product changes, or the introduction of a new concept to the business. It allows businesses to understand the needs, expectations, and interests of their target market and gather crucial product feedback on elements of the concept that might need changes.
It's important to mention that concept testing works best when used with an agile process to rapidly test and iterate designs. While it might seem like an expensive and time-consuming task, it significantly improves the chances that a product will stick once it is launched and some testing platforms can mitigate the high cost and time commitment.
Implementing a strong product roadmap and development plan can be difficult but with testing and fine-tuning at each stage a concept can become a success.
In this article, we will cover concept testing, its benefits, and 7 tips for running a successful concept testing survey.
Measure Product Feedback & User Insights 💻
With Product Feedback Surveys, understand what users need and learn ways to delight your customers.
What is Concept Testing?
Concept testing is the process of putting a new product or service idea to the test with your target audience before introducing it to the market. It is a form of market and user research that gives valuable insights into how users will interact with and respond to products, services, designs, and marketing ideas throughout the development process.
Organizations can employ a concept testing process through surveys that evaluate consumer acceptance of the new offering. A Product Feedback tool is employed to determine which features need adjusting before they go live. As the name suggests, it should be used for testing concepts, not finished products or fully formed ideas.
Before you invest time, money, resources, and production hours into the concept, testing can help understand which elements are the most important, what needs changing, and what might need to be scrapped altogether.
When you are creating a new product or service you are doing so because you think it will connect with your target audience, concept testing surveys help validate that assumption.
Benefits of Concept Testing

Concept testing allows businesses to test any ideas before releasing them to their customers. While you might think the idea is great, the opinions that really matter are those of the customers.

While you or your team might think the concept will be a hit if the audience doesn't agree you will be a part of the 95% of launches that fail. To reduce risk and validate designs, a business can deploy a concept testing survey process. A few of the many benefits of a successful testing process include:

Eliminating Bad Ideas: If you are evaluating or considering multiple product ideas, the testing process will help determine which (if any) are valuable to customers.

Saves Time and Money: While concept testing adds time to the development process, it saves a lot more in the long run. Failed products are expensive, concept testing helps avoid wasting resources on products that won't work. Additionally, with the emergence of new concept testing platforms, the process can be cut down from days or weeks to just hours.


Creates Confidence in Your Launch: With a proper concept testing survey, you can know if people will be interested in your product before you even create it. It can help get buy-in from executives, team members, or investors because you have data to prove the concept will be successful.

Gaining Customer Feedback: Most tests utilize surveys with the help of in-product or in-app feedback tools as a way to obtain customer feedback. You can ask customers about any aspect of the idea including, price, design, style, tone, and more. This way you can ensure every element is perfect before its launch.

Concept testing is a process almost any business can perform. In this next section, we will discuss 7 of the most important tips for running a successful concept testing survey.
7 Tips to Run a Successful Concept Testing Survey

The concept testing process needs to be done multiple times throughout the development of a concept. Whether you are looking for internal product feedback at an early stage or finalizing a prototype, concept testing can fit in during any stage. But, the process needs to be done correctly to gather valuable product feedback and help the organization create the best possible outcome.

1. Establish A Goal:
The beauty of concept testing is that you know if the goal was met and can gain confidence in your decisions. One of the most important parts of an effective concept testing survey is creating that goal or objective.
Without a specific goal, the business has no idea if the concept testing survey worked or not. Consider what type of responses you are looking for, how you'll use the data once you've gathered it, and what will help you validate that your concept is accepted by the audience. These are some important product feedback questions that need to be answered before you complete the testing process, the first step is always a defined objective.
2. Choose The Right Testing Method:
Depending on whether you're running a survey yourself, hiring an agency for research, or utilizing a concept testing platform, you have multiple survey methodologies to choose from. A few popular methodologies include:

Single Concept Testing: This method splits your survey respondents into groups and asks each one about one concept. It allows you to get in-depth responses about specific concepts and elements of the design
Multi-Concept Testing: In this survey method you show respondents two or more concepts and ask them to compare them. You will gather valuable insights into how each concept stacks up against the other.
Concept Selection: In a comparative testing survey, respondents are given two or more concepts to analyze. Then, they pick the concept they like best and explain why. This gives the organization insights into preferences and user experiences. The data isn't always overly detailed but it is a quick and easy way to determine popularity and acceptance.
Selection and Evaluation: This method combines single concept testing and concept selection. Participants choose the concept they like, then complete tasks and fully evaluate that design. It takes a little longer than standard concept selection, but it will give a company an in-depth analysis of preferences.


3. Build A Consistent Survey Design
Whatever testing methodology you choose, the surveys should be straightforward to complete. This ensures the data and feedback is accurate throughout your testing iterations.
Using consistent questions, tasks, and scales creates a structure for your surveys, making it easier to analyze results. Using question formats and survey elements that participants are familiar with ensures the test is user-friendly and your results will be useful.
4. Create Concept Testing Tasks And Questions
The questions and tasks you ask participants to complete throughout the survey go hand-in-hand with the goals of the test. These tasks need to help you achieve your objectives and make analyzing results easier.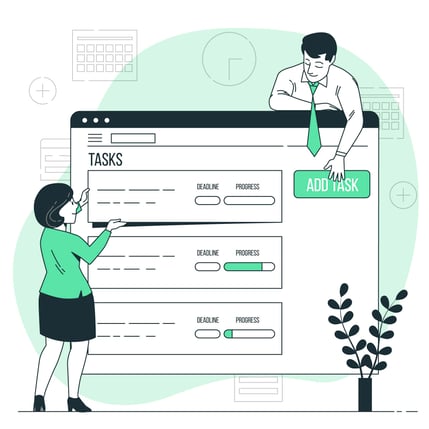 Make sure to avoid leading questions when building your survey, you want to eliminate bias and allow users to give genuine feedback. Try to keep the tasks and questions consistent and use visuals so respondents know what you are referencing. If you are asking them to evaluate visual concepts, it makes sense to use images in place of text.

If you are testing logos, or product packaging, display them together in the survey. Then, ask respondents to choose which image they like the best. This provides an unbiased format that produces the most consistent feedback.
5. Recruit Or Identify Your Test Participants

If you are creating a concept for a specific audience, you need feedback from people that fall into that audience And if your target is a high-tech field, you need to know how to find a technical co-founder to get some help in the organization and optimization of the testing processes. Make sure you are only surveying users from the target groups or their feedback won't help in concept development.
The best way to ensure you are testing with the right audience is to utilize a testing platform with a built-in user panel. Many platforms allow you to segment and identify the correct audience fast. This is a great way to save time on recruitment and guarantee that the responses are valuable.
6. Analyze Results

This is the most important step in a successful concept-testing survey process. You can generally conclude easily from quantitative data from questions like "How would you rate this product on a scale of 1-5?".

Data analysis from qualitative data can be more difficult, but shouldn't be overlooked. It can be the most valuable type of data you gather, you can dive into the data to understand the "why" behind user feedback. Filtering into different categories like age, income, response type, region, and more can help you gain a better understanding of how the concept is received by the target audience.

7. Create A Continuous Testing Process

Concept testing works best when it is done throughout the development of a new product or service. When you first start concept testing with surveys, create a process and implement it into every new concept development process.
You should test your concept early on in development, after any major changes you make, and right before you finalize the concept. This will allow you to create the best possible product with the help of your users.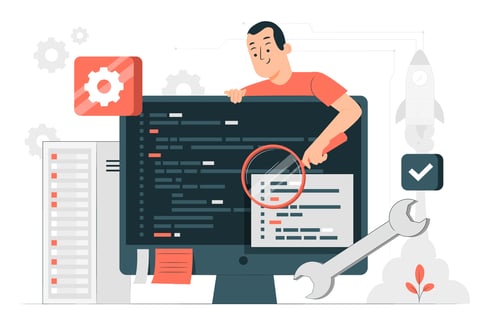 Conclusion

Concept testing surveys are a great way to ensure your products, services, or designs meet the needs and expectations of your target audience. With 95% of new product launches failing every year, it is essential to create an effective planning and research process in line with the latest and best product management trends for developing your concepts.
Concept testing surveys are an effective way to understand user preferences, eliminate bad concepts, and gain confidence in your product or service before launch. You can use these surveys to create concepts with confidence that they will succeed.
To run a successful concept testing survey make sure to establish goals, identify the correct survey method, build consistent survey designs, design effective tasks and questions, recruit the right audience, thoroughly analyze results, and implement a continuous testing process.