Customer Service Agents are the face of a company when it comes to addressing customer concerns. The interactions between a customer and agent can be a defining moment in whether the business will be successful or not. When it comes to providing a great customer experience, your Customer Service agents need to put in that extra effort that can shape your customers' perspective towards building up loyalty.
A few qualities can differentiate a good customer service agent from a bad one. This article will discuss how to Improve Agent Performance, ways to measure customer service performance and take customer satisfaction to the next level.
Measure Customer Service Performance
Improve your customer service and grow your business with real-time feedback
Importance of Great Customer Service for Customer Service Agents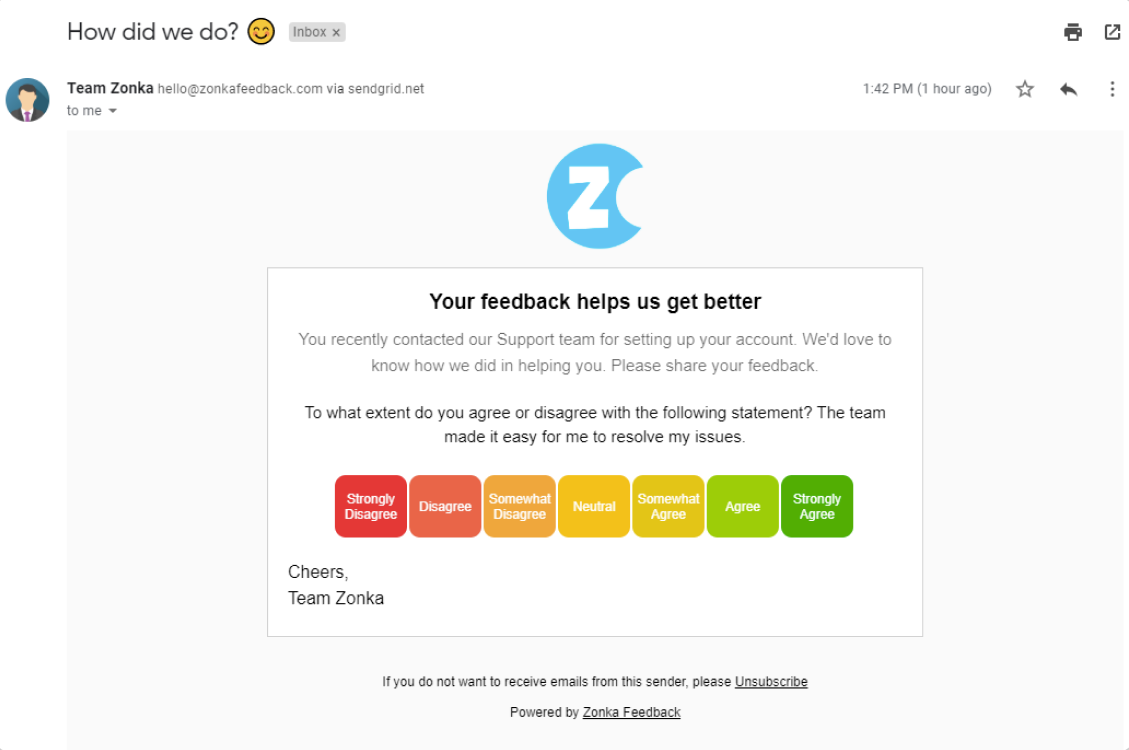 Studies have shown that 68% of customers are willing to pay more for services or products from an organization that offers a good customer service experience. No matter how you look at it, customer service can truly lay the foundation for success. It only requires the Customer Service Teams to use the right tactics to encourage improved customer experience.
This is why it's essential to incorporate Agent Feedback into your Customer Service processes. When you conduct Customer Service Surveys and allow customers to provide their feedback on the agent handling their queries and concerns, you make room for improvement. You get answers to questions like-
Do your agents respond back to customers on time?
Are the agents friendly and welcoming to your customers?
Are they being able to handle/resolve customers' problems?
How satisfied customers are after the agent interactions?
Here's an example of a quick Customer Service Feedback template from Zonka Feedback:
Agent Feedback can be a powerful tool to define the success of your customer service efforts, let alone your organization.
Here are some of the benefits of Agent Feedback to Improve Agent Performance-
Agent Feedback helps measure customer satisfaction.
It helps in tracking the performance of agents.
It increases customer retention and prevents churn.
You can make the right improvements to your products and services.
It allows you to put more effective strategies in place.
One of the biggest benefits of incorporating agent feedback is that it helps in closing the feedback loop faster. Collecting feedback is not enough. It is crucial to act on Customer Insights to maximize their satisfaction with your business. You can improve loyalty, prevent churn, improve the performance of your agents and increase sales.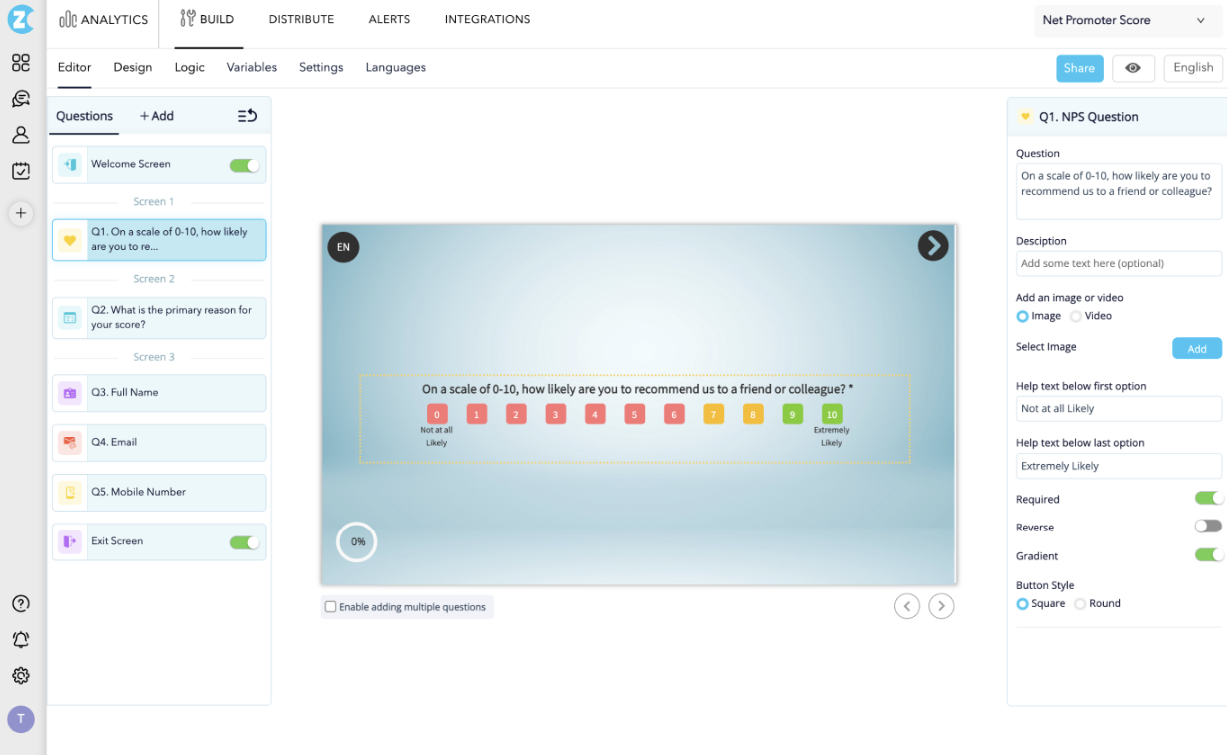 With Zonka Feedback Customer Feedback Software, you can create customizable surveys and configure alerts and notifications to inform your agents of customer feedback, both negative and positive, in real-time. You can integrate your help desks like Freshdesk with Zonka Feedback and trigger surveys after each customer interaction via SMS, email, or in-app. The response data can be captured, synced, and categorized into your software for easy access to customers' sentiments. This can assist agents in looking into customers' concerns at the right time, letting you close the feedback loop faster. To know more about it, you can refer to our guide on closing the feedback loop.
Some vital Customer Service statistics you must know of

1. 89% of consumers prefer to make another purchase from a company after receiving a positive customer service experience.

2. According to an American Express report, around 50% of consumers expect companies to respond to their questions and complaints on social media within an hour (over 18% expect an immediate response).

3. Issue resolution rate is a crucial and common customer service concern among 90% of worldwide consumers.

4. Around 70% of customers believe an agent's awareness of interaction is fundamental to being with that business.

5. Customers are four times more likely to switch to competitors if they face Customer Service-related problems.

6. On average, Customer Service Agents ask for a customer's name only 21% of the time.

7. Over 83% of high-performing Customer Service agents say they get the right training to do a job well in comparison to 52% of underperforming agents.

8. 77% of customers consider difficulty reaching an agent as the biggest issue with the Customer Service of an organization.

9. Over 73% of customers say that friendly customer service agents are the reason for their loyalty toward brands.

10. As per a Microsoft report, over 75% of customers expect customer service agents to have visibility into past purchases and interactions. But nearly half of the agents only occasionally have such a context to effectively solve their issues.
Tips to Improve Agent Performance
Here are 7 Tips that Customer Service Managers can use to Improve Agent Performance.
1. Knowing About Products and Services
For agents, the key to understanding customers is developing a better understanding of the product or services. When the agents are aware of the smallest of details of the products, it makes it easier for the customers to convey their issues.
The best way to improve this knowledge is by making sure that each Customer Service Agent spends time with a product specialist during the onboarding to build a better understanding of the product. This way, the agent can assist the customers more efficiently and make it easy for customers to use the product or service.
2. Monitoring Agent Performance Metrics
The most effective way to improve agent performance and find loopholes in Customer Services is by measuring crucial Agent Performance Metrics. When you focus on measuring Customer Service Performance, you can get a deeper look into the experience delivered to the customers and improve satisfaction & loyalty among them.
There are a number of Customer Service Metrics that you can measure to know where your agents are lacking in addressing the concerns of customers. Using the insights you can make data-driven changes and implement strategies to improve the agent's performance.
For instance, if you are using Zonka Feedback to monitor Agent Performance Metrics, the software can offer you elaborate Team Performance Survey Reports.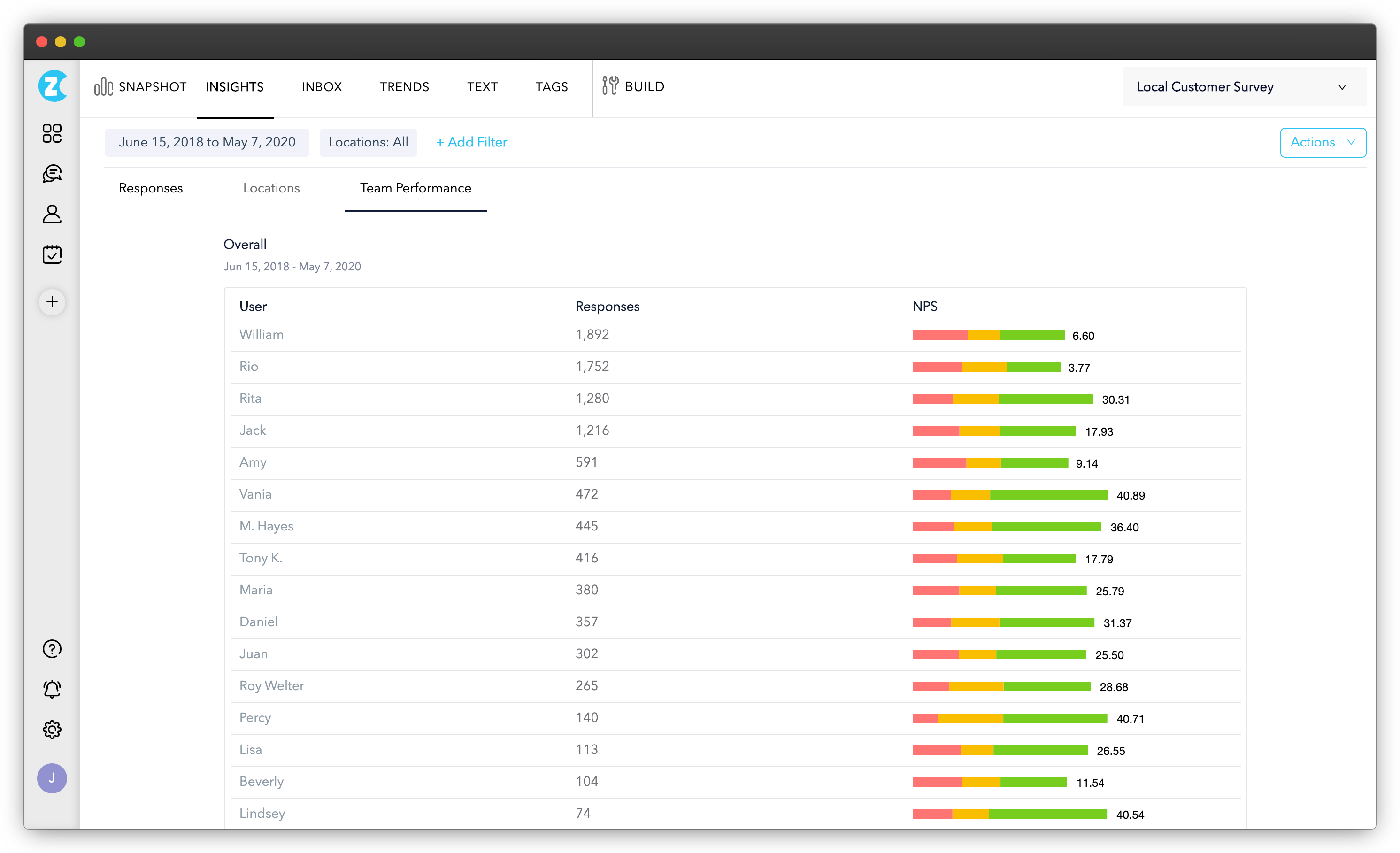 So, if you are a SaaS company and the Customer Service agents are logged into individual devices, and the feedback is getting collected after each customer interaction, then a performance report can give you a comparative analysis of all the agents and how well they perform on different parameters like response rate, issue resolution rate, CES, CSAT and other metrics crucial for your niche. Once created, the report can be easily downloaded from the dashboard of Zonka Feedback which can be quickly accessed offline. Furthermore, you can set filters in the reports by applying filters like Tags, devices, channels, question filters, and other attributes for easy analysis of Agent Performance Metrics.
3. Encourage Agent Feedback
Another great way to improve agent performance is by fostering a culture of care. This can be done by encouraging agents to provide their feedback on the superiors, workflow technology, services, policies, etc., and work on closing the feedback loop.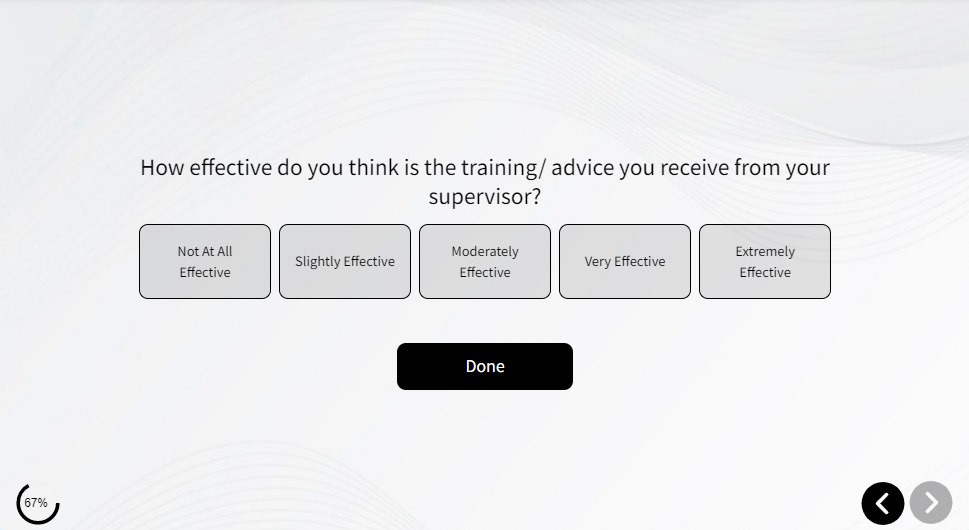 When you become open to feedback from your team, it can motivate them to work harder and achieve more goals.
4. Set Clear Goals & Expectations
If you want your agents to set goals, establish some expectations in the beginning. It's best to be direct when it comes to setting those goals and showing pathways to turn them into a reality.
Another thing to do yourself as an organization or team leader is to set realistic expectations and objectives. It's valid to expect the agents to push their boundaries but too difficult of tasks with a lack of training and resources can quickly lead agents to burnout.
If you notice that some agents aren't performing that well, before penalizing them, make sure that you properly investigate and try helping them. Let them know how important they are to the organization and what impact they can have on the entire team.
5. Make Room for Self-Evaluation
Asking more from the agents before they can process what they are already bringing to the table can be a bit too much. If you truly want to improve agent performance, you need to create a space where the agents can be their own bosses and become their own critics. It will allow your team members to know more about their own abilities and take charge of their own performance.
6. Streamline Manual Processes Using Automation
Most of the time, the agents' performance can be improved by optimizing manual processes that can take up a lot of time and increase the chances of errors. With so many new advancements in technology, now it's easy more than ever to automate workflows using software that can reduce tedious tasks, automate reports, and enable trend forecasting.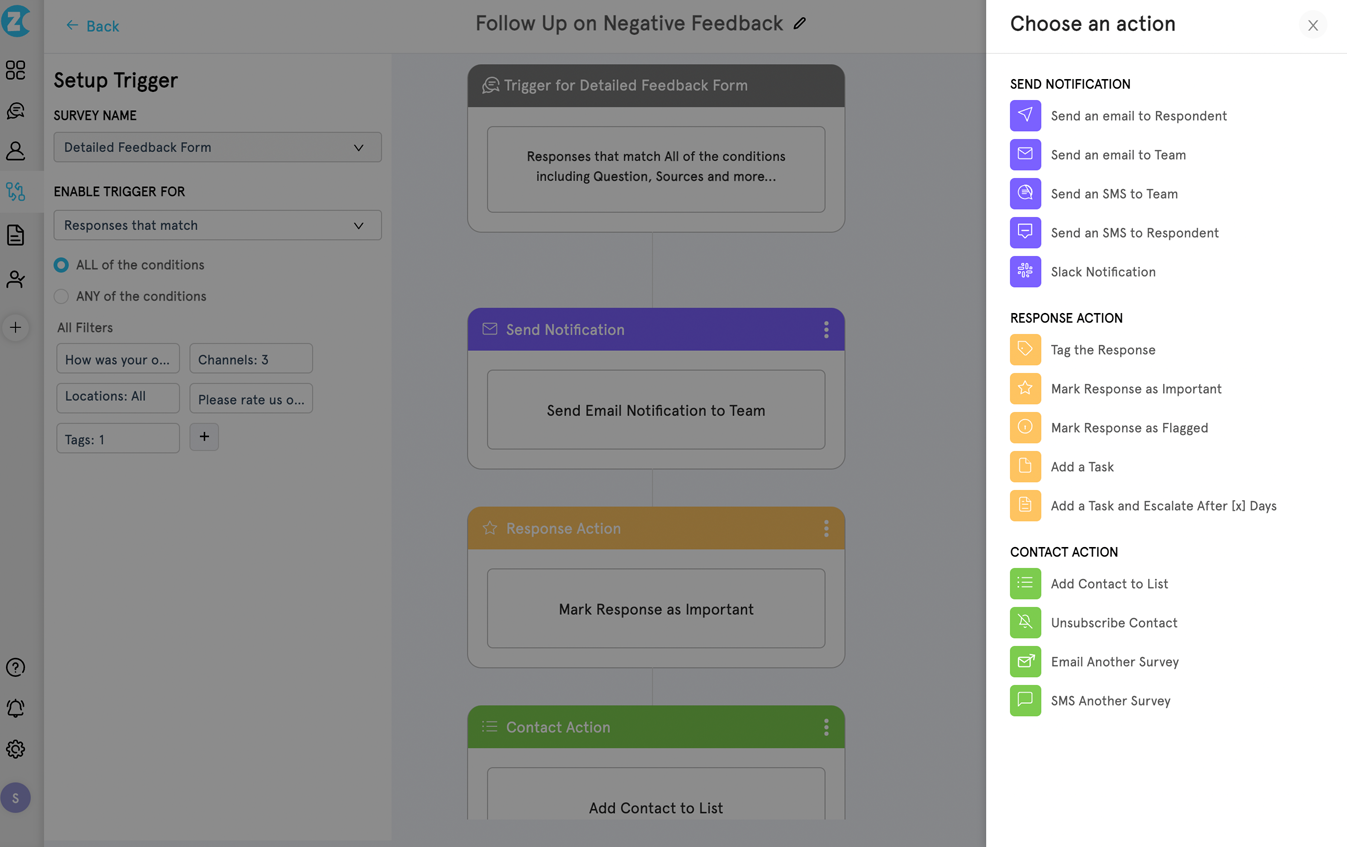 With extra time in hand, the efforts can be put into training your team, solving complex customer problems, and evaluating the data. Embracing technology among agents can help increase their productivity and boost performance. You can check out Zonka Feedback's CX Automation with Workflows to know more about streamlining your Customer Service Efforts.
7. Adopt Omni-channel Customer Service Strategy
In this digital era, it's important to create a sense of accessibility among the target customers. It's all about making it easy for the customers to reach you by considering options like email, WhatsApp, Live Chat App, Facebook, and Twitter to enhance customer experience. The key is to start by finding out your customers' preferred communication channels where they mostly seek out help and put agents' energy and efforts into those channels.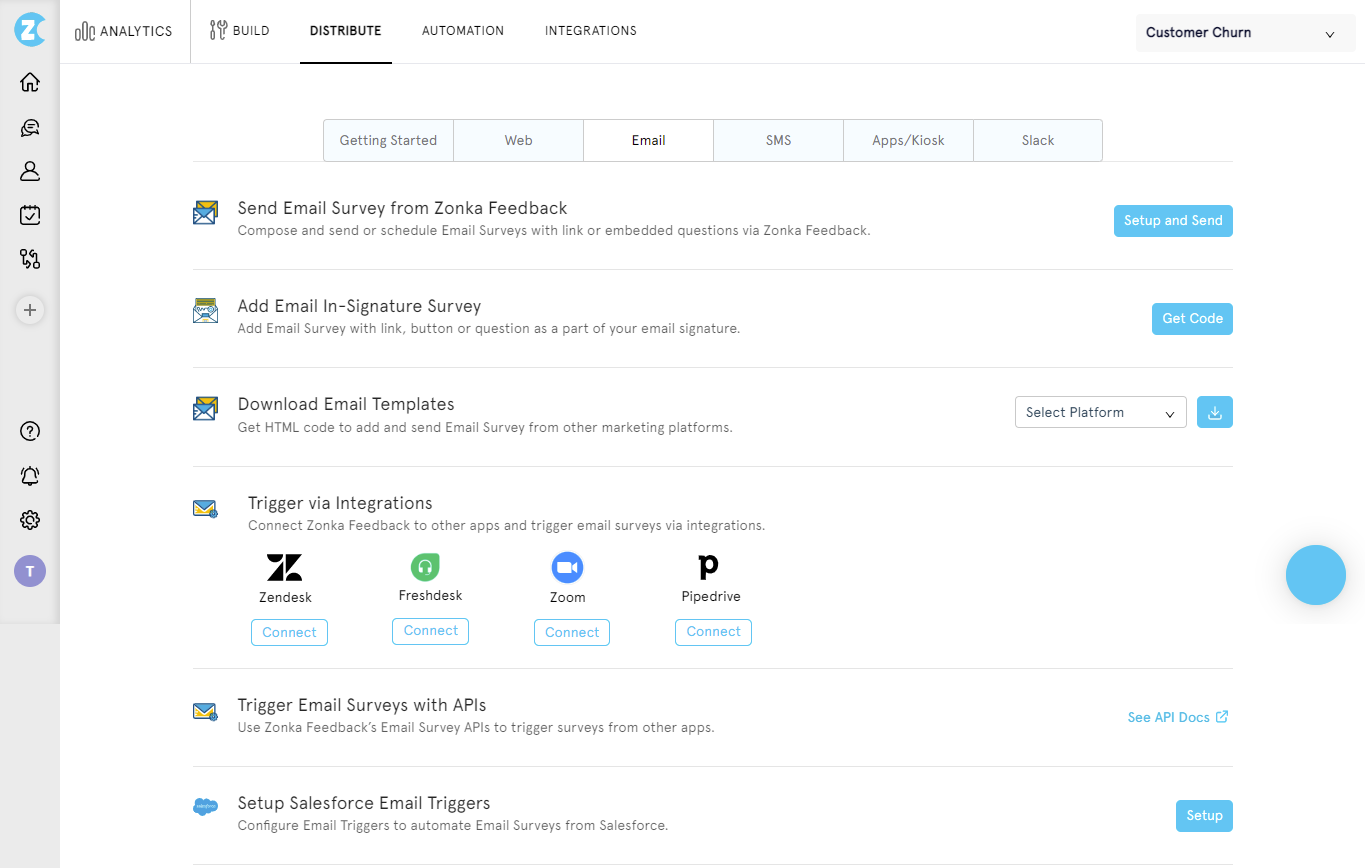 Also, strengthening customer self-service channels can pay in long term by reducing the team and customers' contact rate. For example, you can create FAQ pages, Help Center, community forums, and so on to help customers resolve their own issues which can contribute directly to enhancing customer experience.
Conclusion
If you want to Improve Agent Performance, transparency is the key. When combined with frequent and quality feedback, it can strengthen communication among teams. On top of that, when you allow the agents to see their progress in real time, it gives them an extra push, a sense of ownership, and motivation to perform better.
There's so much an organization can do from creating employee reward programs to positive reinforcement that can inspire the workforce to work harder towards achieving the company's goals. And once you master the art of improving agent performance, you can eventually take your customer experience to the next level.
Measure Customer Service Performance
Improve your customer service and grow your business with real-time feedback