Fulcrum stands out as one of the best location-based data collection tools; however, this specialty is less useful when it comes to collecting data through surveys, forms, and more.
Fortunately, there are numerous alternatives available today that cater to a diverse range of data collection techniques, methods, and data types. If you're also searching for the best tools to collect feedback then we've got you covered.
In this blog, we have shared a list of 7 best Fulcrum alternatives that can help you to enhance your feedback collection process.
TL;DR
Teams are looking for Fulcrum alternatives as the platform should work on collecting data even through surveys, and forms. It also lacks the popular CX metrics and offline data collection features.
We have gathered a list of the top 7 Fulcrum alternatives, with thorough market, and set parameters for price.
Some of the solutions of the popular alternatives are Zonka Feedback, Typeform, GoCanvas, SurveyMonkey, and more.
Apart from Fulcrum alternative,

we have also shared a list of other platforms and their various alternatives like

Medallia alternatives

,

SurveyMonkey alternatives

,

Hotjar alternatives, Typeform alternatives, GetFeedback alternatives, Cloudcherry alternatives, Jotform alternatives, AskNicely alternatives, InMoment alternatives, Forsta alternatives, Delighted alternatives, Survicate alternatives, Qualtrics alternatives, Uservoice alternatives, Canny alternatives, Nicereply alternatives, Satismeter alternatives, SurveySparrow alternatives, Google forms alternatives, Data collection tools, Forms on fire alternatives, Paperforms alternatives, and GoCanvas alternatives
To see how Zonka Feedback can be your top choice as a perfect Fulcrum alternative, sign up for a free 7-day trial or book a demo!
Measure Customer Feedback & User Insights
With Customer Feedback Surveys, understand what users need and learn ways to delight your customers.
#1. Zonka Feedback
As one of the top Fulcrum alternatives, Zonka Feedback is the best data collection tool that enables users to collect data with its surveys and feedback forms. Using its offline surveys, users and enterprises can quickly collect customer feedback digitally, and monitor the results in real-time. Apart from creating contact forms and capturing leads, the platform is a go-to option for many world-class brands to collect customer feedback at events, exhibitions, conferences, and trade shows.
Zonka Feedback Features
Pricing:
The offline survey starts at $15/month and the CX platform starts at $49/month. You can also try Zonka Feedback for free for 7 days or take a free monthly plan.
#2. Forms on fire
With Forms on fire, one can quickly collect feedback from clients as its drag-and-drop functionality makes it easy to collect data. This cloud-based digital tool gives users easy ways to collect data from clients with aesthetically pleasing form designs.
Forms on fire Features
Can recreate checklists, inspections, audits, and more with the designer

Drag and drop question fields to create your forms

See what mobile form templates will look like on mobile devices with a quick sync
Pricing:
The essential plan starts at $20/month.
#3. Jotform
Jotform is the ideal choice for users who wish to create personalized surveys and questionnaires to collect data from participants. In comparison to Fulcrum, Jotform provides a template library that covers an extensive range of forms commonly used by individuals and organizations in their daily operations.
Jotform Features
Enhance forms with integration of a variety of feedback widgets, apps integration, and integrations
It offers HIPAA-compliant request forms for secure healthcare access and data collection
Create forms effortlessly using a user-friendly, streamlined drag-and-drop interface
Pricing:
The essential plan service starts at $34/month.
#4. Magpi
Magpi is a mobile-centric tool, specialized for data collection forms to track application that empowers users to complete forms using any device. The platform offers full access to a broad spectrum of tracking functionalities, enabling users to tag various categories of data points, including images, signatures, barcodes, and geolocation information.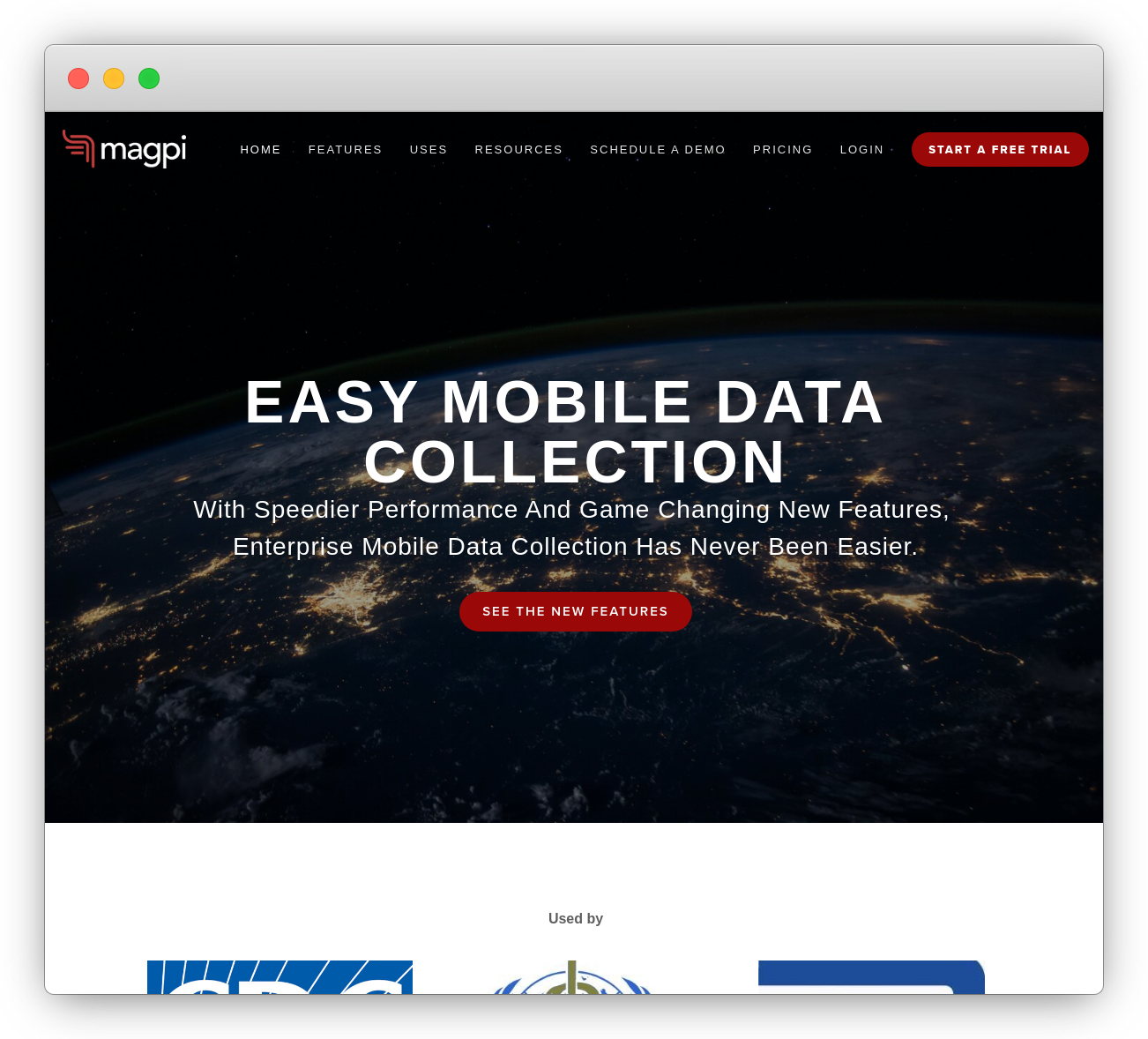 Magpi Features
Optimize your team's productivity with our no-code integrations into thousands of online survey tools

Simply create forms using an easy web-based interface
Pricing: The basic plan starts at $250/month.
#5. GoCanvas
Another top Fulcrum alternative is GoCanvas which allows users to collect data using field surveys, even without access to an internet connection. Users can create and customize digital forms tailored to their specific tasks and data collection needs.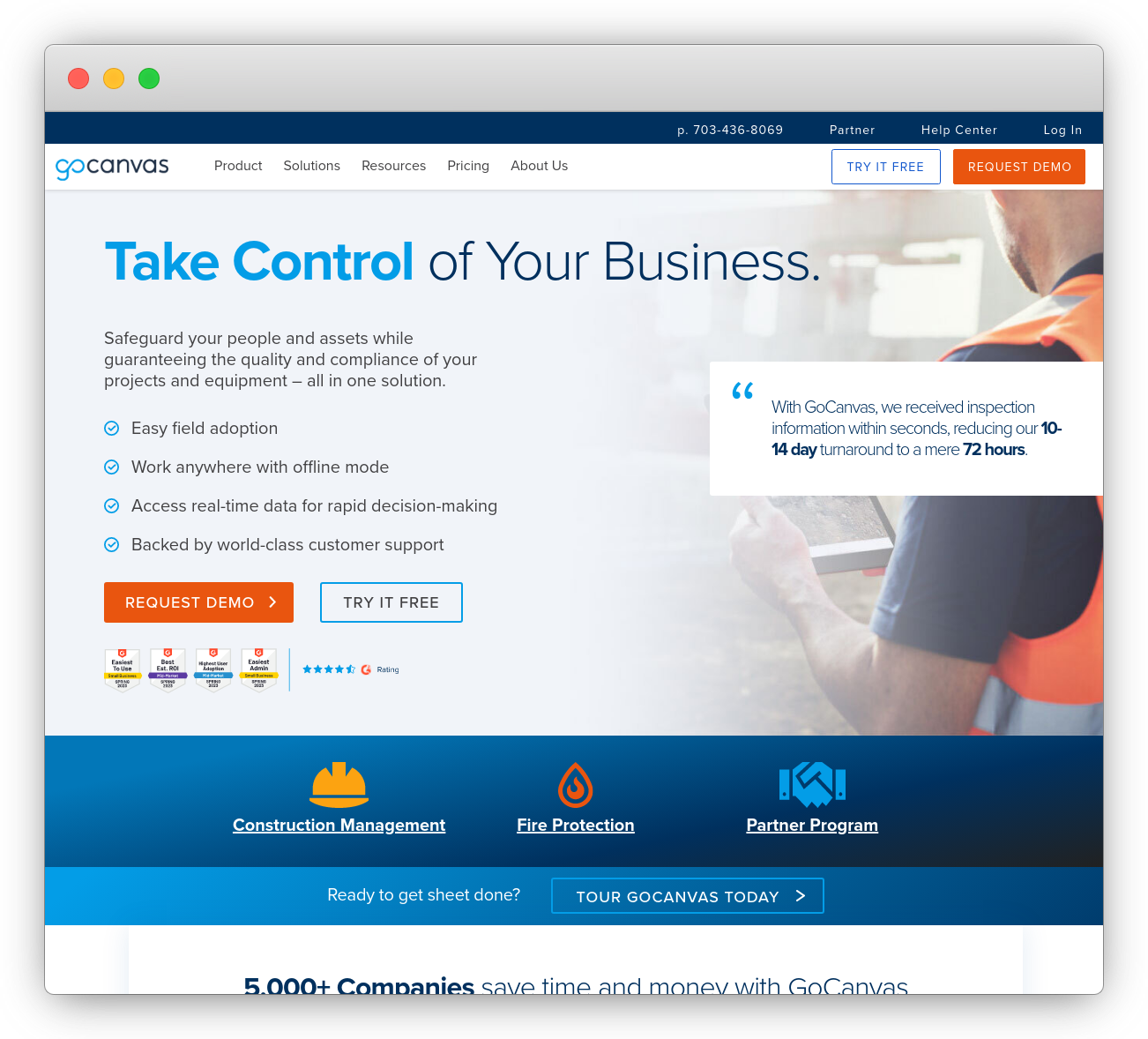 GoCanvas Features
Manage all facets of your business from the palms of your hands

Get a library of 30,000+ pre-built forms, intuitive drag-and-drop feature
Pricing: You need to get in touch with their sales team to learn about the pricing plan.
#6. Paperform
Paperform is one of the best Fulcrum alternatives, allowing small businesses to simplify the process of gathering information while automating manual processes. This data collection platform empowers users to effortlessly gather relevant information to ensure that their customers create forms and product pages.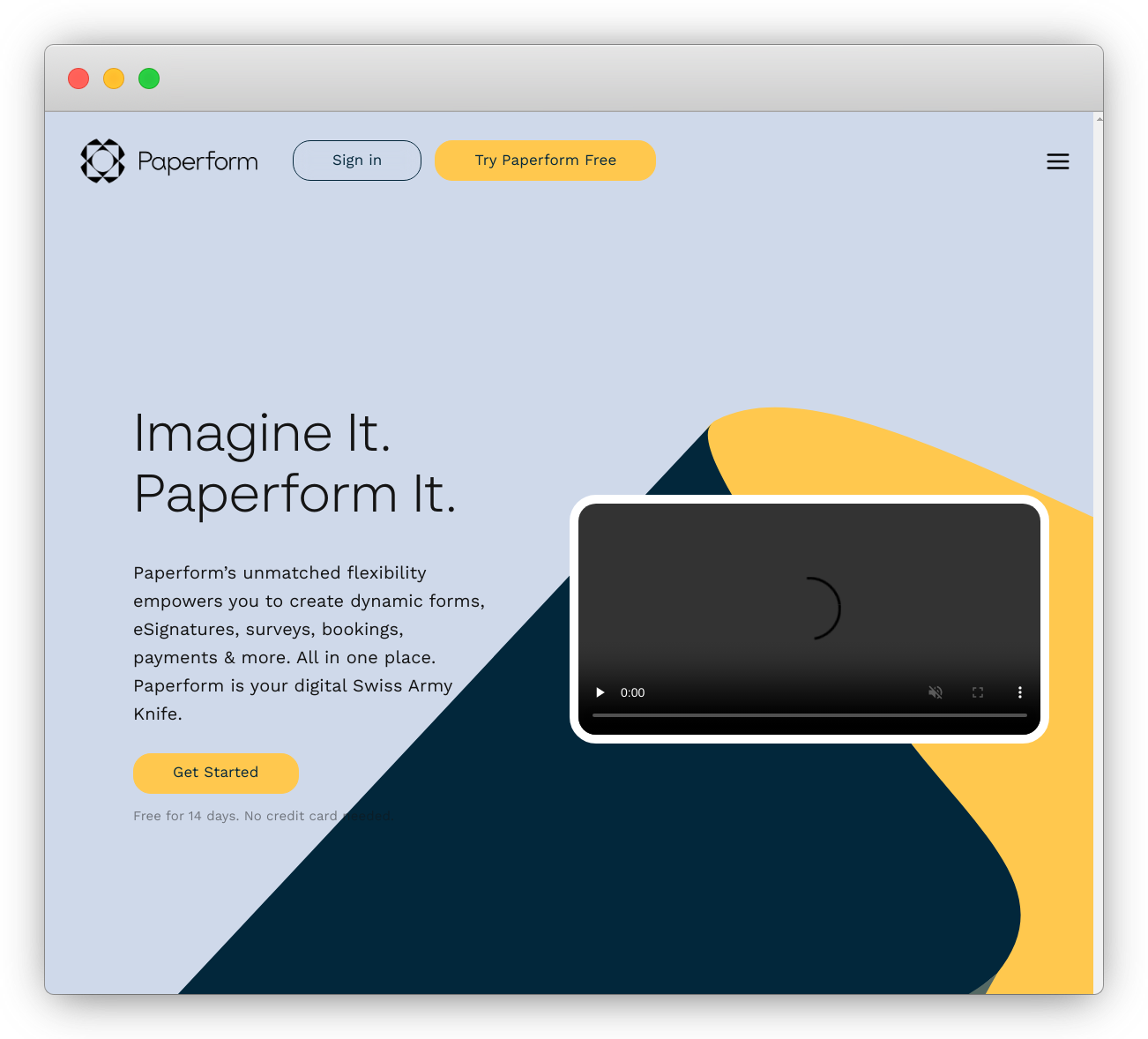 Paperform Features
Get powerful built-in analytics to help improve conversions and collect more data

Data collected in Paperform is stored in the cloud and is protected by SSL
Pricing: The essential plan price starts at $20/month.
#7. SurveyMonkey
SurveyMonkey is a well-known online survey platform that simplifies the process of collecting data and conducting research. Being one of the best data collection tools, the platform offers an easy-to-use interface and extensive features, making it a top-choice for small businesses and individuals seeking effortless collecting data.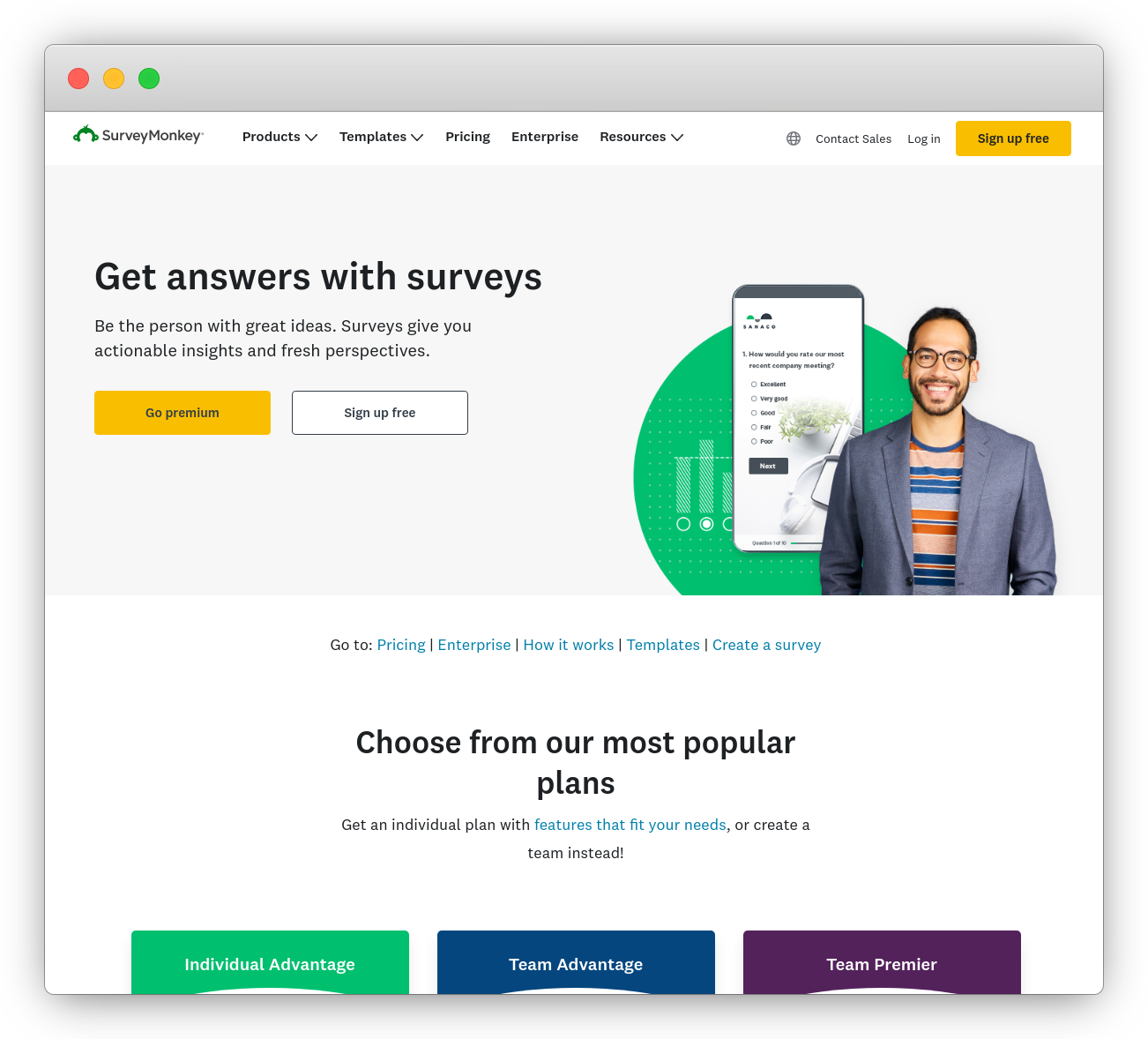 SurveyMonkey Features
Use multiple channels, including email surveys, website surveys, and social media, to reach a broader audience.

Leverage advanced reporting features like data trend analysis and custom charting.
Pricing: You need to contact the sales team, and service team to learn about their pricing plan.
Wrapping Up
All these field data collection tools are cost-effective and user-friendly solutions; however, select the one that suits your organization and business needs.
If you are still not sure which software platform to choose, you can take Zonka Feedback's 7-day free trial. Take advantage of the key features of this cost-effective software platform, gather feedback, and get started today!