Measuring customer feedback has become a necessity for every business in order to align with customers' needs and ensure satisfaction. It also showcases the intent of the organization to prioritize customers and their needs to be able to deliver remarkable experiences.
To capture customer feedback, you can choose from a variety of surveys like email surveys, SMS surveys, kiosk surveys, online surveys, and offline surveys. But the bigger question is - how to choose the right Customer Feedback Tool among the various available options in the market claiming themselves to be the best of all?
Well, there are several perceptions regarding online surveys, but if the right tool is selected and used in the right way, it can provide invaluable customer data that can strengthen your business' core. So, while selecting the most appropriate customer feedback tool for your business, you must ensure that it does have some essential features without which it will lack the effectiveness to bring out the real customer insights. Here are the features we are talking about:
1. Closing the Feedback Loop

2. Reports like NPS, CES and CSAT Analysis

3. APIs and Integrations

4. Enterprise Features

5. Multilingual Survey Feature

6. Real-time Alerts and Notifications

7. Multiple Channels to Collect Surveys

8. Offline Survey Feature
These features are the prerequisites of an effective customer feedback tool. Let us see how these features help you to serve the purpose.
1. Closing the Feedback Loop
Remember that it is not only about capturing the feedback, but also taking much-needed actions in such a way that even negative feedback is utilized as an opportunity to increase customer satisfaction thus changing it into a positive one.
Therefore, your customer feedback tool must have automated workflows to assign feedback as tasks to team members so they can take appropriate action. Furthermore, your survey tool should be open to taking comments or short internal notes that should be viewable by the team. In this way, you can take timely action on the customer feedback and satisfy the customer.
Moreover, the tool must have a feature that enables you to respond back directly to the customers so that you can acknowledge, inform or revert to the customers on their feedback. Also, this should be possible for various social media platforms because nowadays, it has been a common practice for customers to express their feelings and perceptions on the internet through social media. Especially in the cases of negative experiences, social media has increasingly become a medium for a lot of people to vent their anger and frustrations which has an extremely bad effect on the brand value. So it is important to timely take action on such feedback and close the feedback loop.
2. Metrics like NPS, CES, and CSAT and Reports
An effective customer feedback tool enables you to view detailed analysis on customer loyalty, satisfaction, and ease of working with you. This is done with the help of surveys like NPS(Net Promoter Score), CES(Customer Effort Score), and CSAT(Customer Satisfaction) Survey.
NPS is a metric that is widely used to measure customer loyalty. NPS is of two types namely transactional NPS and Relationship NPS. Relational NPS is simply asking the customers how they feel about the product/service and giving them options to rate on a rating scale. On the other hand, transactional NPS measures the satisfaction level of the customer regarding a specific interaction like a support call or an issue resolution call. In other words, the customer is asked to rate the experience of a particular interaction or incident.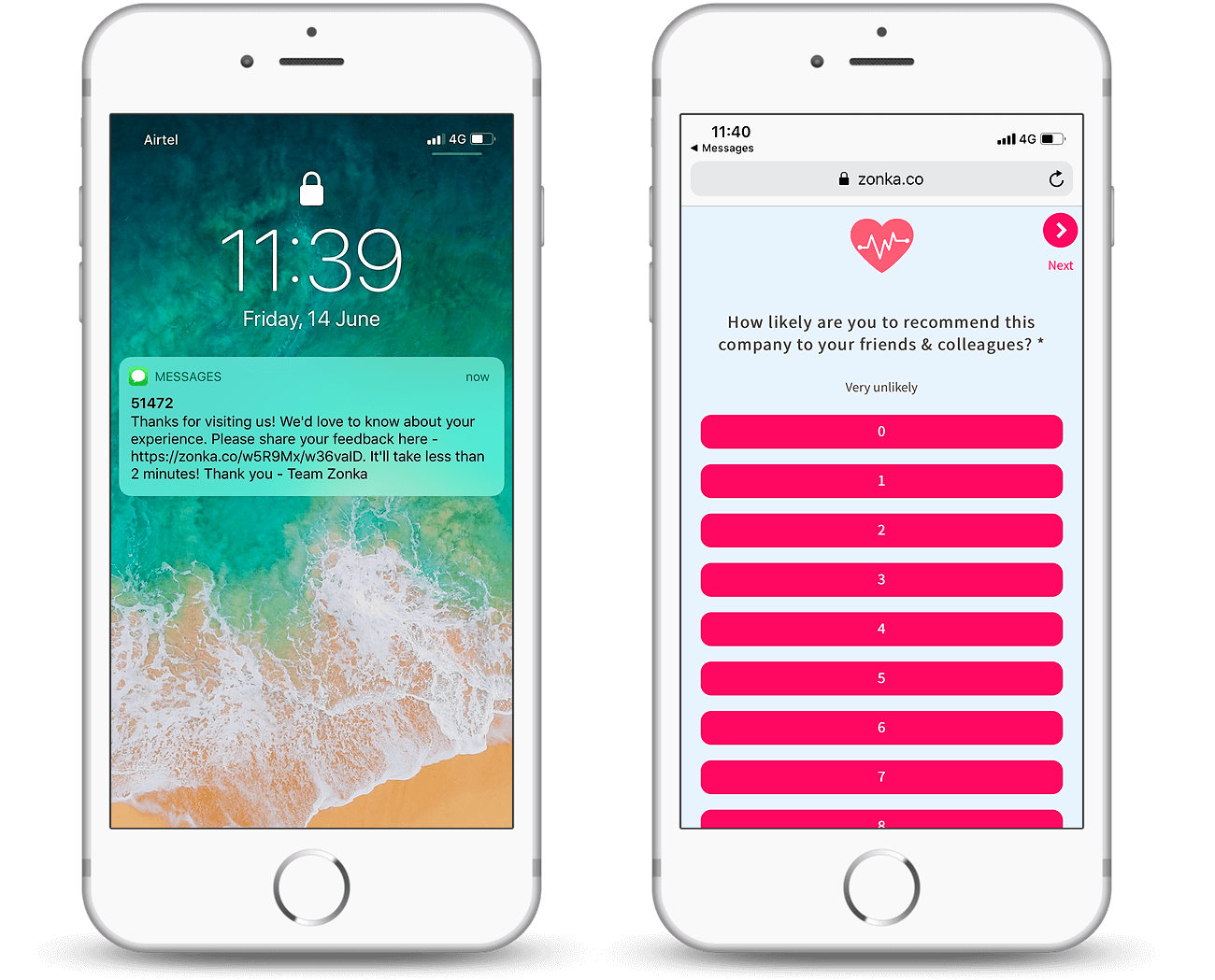 CSAT survey is related to feedback on your business products. CSAT surveys prompt customers to rate their satisfaction levels with their purchase experience on a rating scale like smiley, stars, emoticons, Likert scale, etc.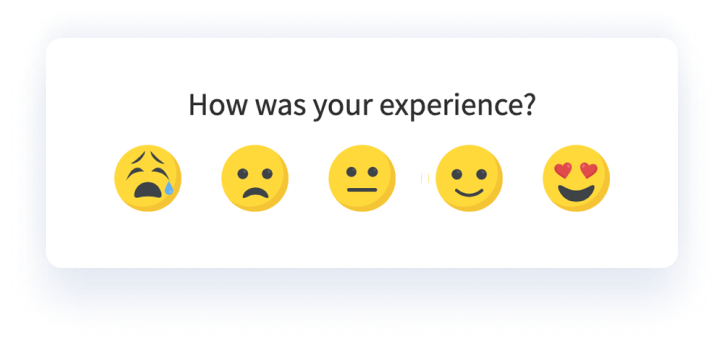 CES or Customer Effort Score measures customers' ease of using products or services. It is calculated on the basis of customers' feedback and their ratings on a scale of "Very Easy" to "Very Difficult".

3. APIs, Webhooks, and Integrations
The integration feature is a highly useful feature that helps in simplification of designing a survey. It helps in avoiding redundancy by integrating with third parties. This feature must be there in your customer feedback tool in order to utilize it fully.
This is possible through APIs and Webhooks. API can be called a medium for different apps supporting them to communicate with each other.
Whereas, Webhooks allows you to be in contact with external web pages via HTTP. An effective customer feedback tool should enable you to run hassle-free operations like Zapier Integrations.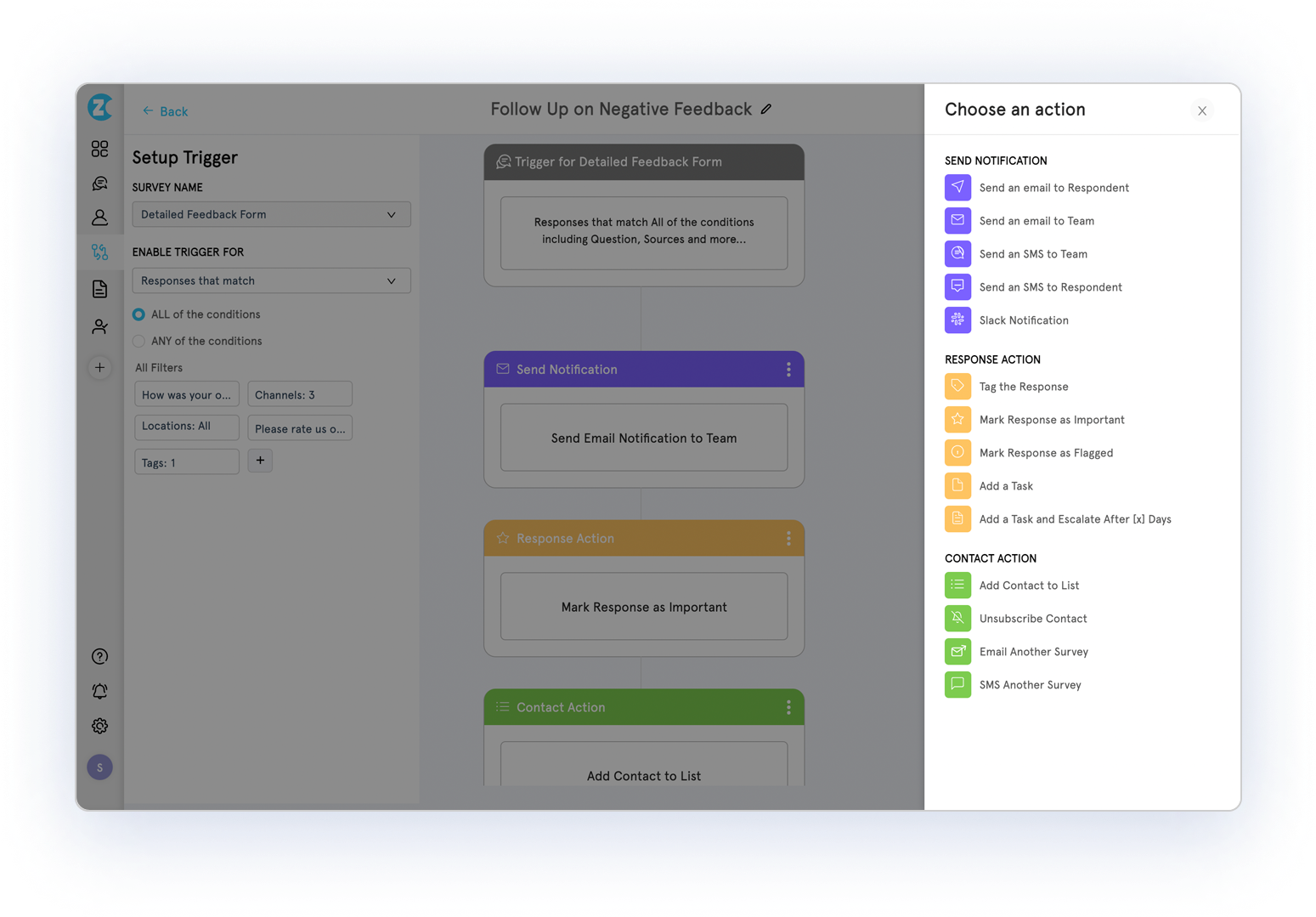 4. Enterprise Features
An effective customer feedback software should support enterprise features like location-based access to all users in the case of businesses having large chains and should be able to securely sync data within a centralized database.
A good tool will be able to provide permission-based user access to different users in order to manage feedback reporting in a better way.
5. Multilingual Survey Feature
A customer feedback software that works only in one language will not be useful when you want to use it in different areas or with diverse customers with different languages. With this feature, surveys in multiple languages can be created and the customers can choose the language of their choice and take the survey.
It creates a survey in one language and then translates it into multiple languages for different users. Post getting the responses from the respondents, it again translates into the specified common language and prepares a consolidated report.
So, if you have a diverse customer base in different regions, do ensure that this feature is available in the customer feedback tool you select. Even if you feel that this feature is not so important for your business at present, in the future, it would be useful when your business expands, so why not get prepared for it and choose a tool supporting the future success of your organization.
6. Real-time alerts and Notifications
This is one of the most important features a customer feedback tool should have. This feature is a life-saver as it enables you to view any comment or negative feedback instantly so that you can immediately take corrective action accordingly.
In this digital era of a growing number of social media users, customers tend to vent their anger on social media platforms especially when they have undergone a poor experience with a brand. And in the absence of this feature, when you will get to know about negative feedback in the market, it would be already very late and the negative comments in the market would have ruined the reputation of your brand.
Thus, it is a highly needed feature nowadays so that you get the alerts on time and take required actions at the right time.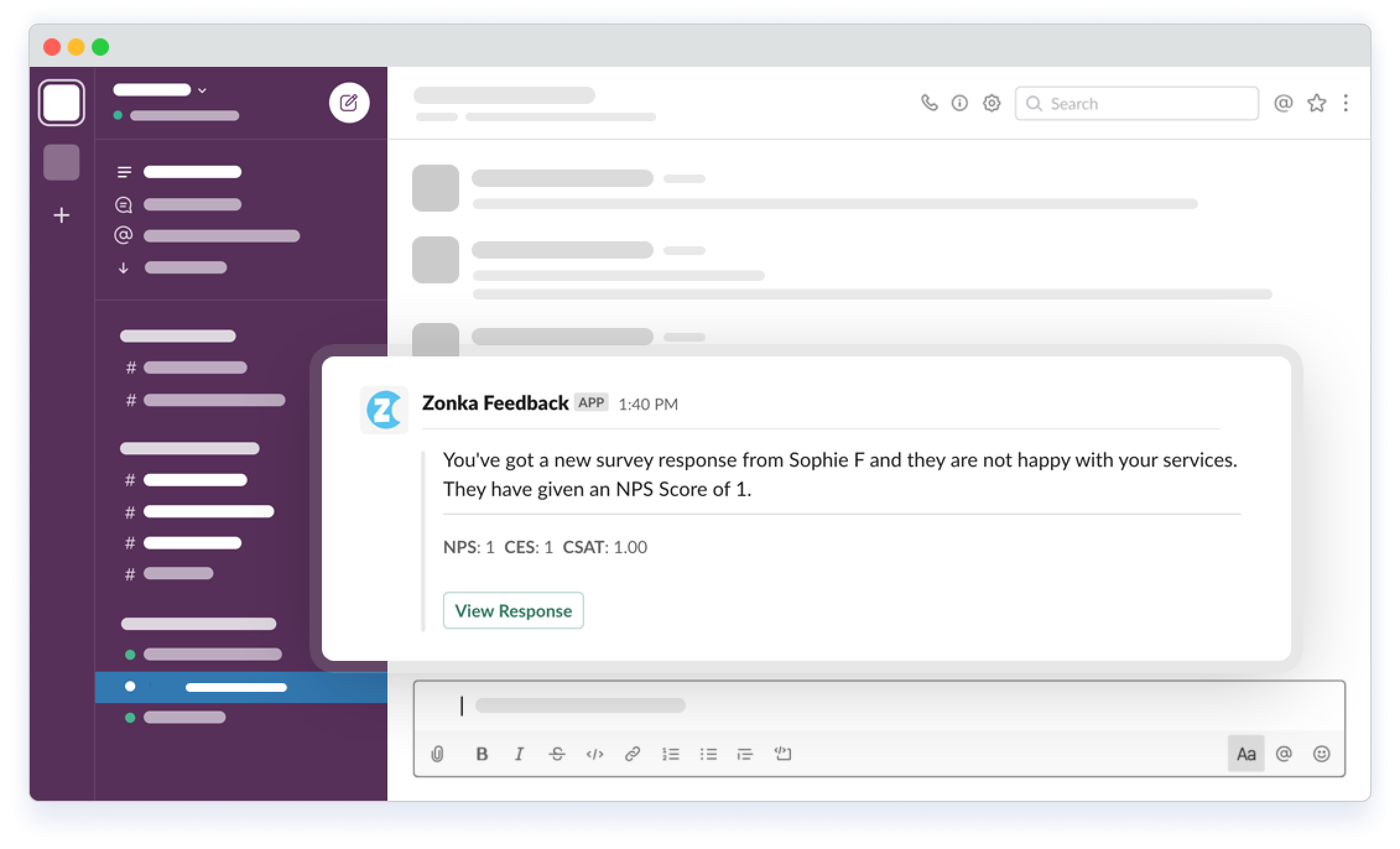 7. Multiple Channels to Collect Surveys
Different customers prefer different modes of giving feedback depending upon their choices and usage. There might be a customer who regularly checks his email and very seldom visit social networking websites and there may be another who is extremely active on social media but very hardly checks his email. Whereas, there may be someone whose internet usage is immensely low and only checks his SMSes.
It is necessary to choose such a customer feedback tool that offers multiple channels to collect customer feedback. As it is said, "Don't put all your eggs in one basket". So is the case with collecting feedback and It is always recommended not to solely depend on one particular channel when it comes to gathering customer feedback data.
Encouraging feedback from various channels will make it easy for a large variety of customers to provide their valuable insights. According to the 2016 NGCX report, 64% of companies have reaped high response rates resulting in improved services with the help of a multi-channel approach to gathering customer feedback.
So, in order to effectively get the real customer insights, it is important that your tool offers the feature to collect and manage data through multiple channels like Survey Emails, SMS, Tablets, kiosks, and various websites & social media platforms. Moreover, it must be efficient enough to not only collect data from multiple channels but also to manage the raw data into meaningful and useful information without creating any chaos.
8. Offline Survey Feature
An offline survey app makes it possible and convenient to obtain customer feedback through iPads and Android tablets without a WiFi or internet connection. When there is no internet connection at the moment, the feedback remains in the device and once the internet is connected, it syncs automatically.
An effective customer feedback tool should be able to receive and store the feedback data for weeks until it is not connected to the internet. Moreover, it should enable you to view detailed feedback reports.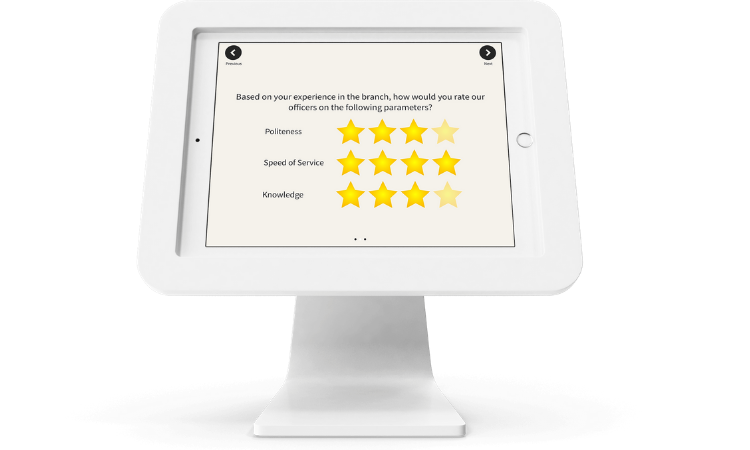 Conclusion
Surveys not only collect feedback but also represents your company in front of the customers. Customer feedback when fetched in a correct way and when utilized properly can prove to be a game-changer for your company and enable the organization to reach new heights of success. All you need to take care of is to obtain it in an effective way. This can be done by using such a customer feedback tool which not only lets the customers share their opinions and perceptions in a smooth way but also alerts you for feedback so that you can acknowledge the customers and take timely action in case of any negative feedback. When you have decided to invest some amount on a customer feedback tool, then spend it wisely on a tool with utilitarian features.
Zonka Feedback is one of the best customer feedback tools which has all the much-needed features and even more! It is the fastest way to collect real-time and offline feedback from customers and fetch detailed and actionable reports.