Gone are those days when the product management team had to wait long to get customer feedback. Thanks to the high-end functionality of customer feedback software that has transformed the simple feedback process to the real-time feedback platform. NPS Survey Software is the most popular way to conduct the NPS Survey seamlessly.
These Net Promoter Score software and apps have not only simplified the process of conducting the NPS survey, but also helped them to gain actionable insights with just the press of a button. Thus, Net Promoter Score Survey Templates have cut down the manual intervention of the team members and helped them to enhance the experience of their customers.
Feedback and Reviews are incredibly valuable to buyers. According to Nielsen's Global Trust in Advertising Report, 83% of respondents trust recommendations from family and friends more than any other form of advertising.
NPS Survey Questions
NPS Survey questions play a crucial role in the customer feedback process. It is important for you to adopt a suitable approach to get actionable feedback. This approach includes the selection of the right NPS questions. Appropriate NPS Survey Questions enable you to track customer satisfaction. It also provides you with detailed insights about your business, product, and services.
Looking for result-driven NPS Survey Questions?
In this post, we've listed the top 6 NPS Survey Questions that you can include in your customer feedback form. These questions can help you to acquire meaningful and actionable insights from your respondents.
6 Best NPS Survey Questions
Ask your customers for rating
Ask your customers to rate your product/service
Ask your customers that where you lag in serving them
Welcome the product improvement suggestions of customers
Ask your promoters what they liked most about your product
Ask the reason for the score
NPS Survey Structure
The Net Promoter Score survey segregates questionnaire into 2 broad categories:
Close-Ended Survey Questions
Open-Ended Survey Questions
Close-Ended Survey Questions – They are commonly known as ordinal questions that enable the respondents to answer through scale ranging from 1 to 10 or 0 to 100. The question like "How likely are you to recommend our business to a friend or colleague?" is the common type of rating survey question. Close-Ended Questions help the organizations gauge the loyalty of a firm's customer relationships.
Open-Ended Survey Questions – In this type of survey question, respondents are allowed to give their feedback in the open-text format based on their perceptions of the product/service. The standard Open-Ended Questions include "What is the primary reason for your score?" Such questions help you to quickly identify the performance of your product and service and improve it if required.
Learn How To Calculate Net Promoter Score Using Excel
These are two broad categories of the NPS Survey questions. You can also customize the questions as per the objectives of your NPS survey campaign.
6 NPS Survey Questions for Actionable Customer Feedback
Looking for the result-driven NPS survey questions for customer feedback?
Explore 6 best NPS Survey Questions and responses of these questions that enable you to reach your audience quickly and improve the experience of your customers.
Close-Ended NPS Survey Questions
1. Ask Your Customer for Ratings
It is important to analyze the overall performance in the market and the best way to analyze it is by tracking customer perception towards the brand.
This question works as a platform where organizations cannot only collect a genuine overview of the company and its reputation in the market but also enable them to develop a strong foundation for customer communication. So, if it is your first NPS survey, then you should include this question to acquire actionable data.
Benefits of Asking Your Customers to Rate Your Business
Ensure long-term customer relationships.
Provide you with the opportunity to understand your customer psychology.
Help you to track your customer loyalty and sentiments towards your brand.
Help you to identify the individual issues across the company.
2. Ask Your Customer to Rate Your Product/Service
The success rate of the product/service depends on the customers' satisfaction rate. Thus, every business needs to track the performance of products/services in the market. This question helps the organization to bring out the real insights about the product/service performance in the market.
When it comes to improving the product/service, these valuable insights provide the product manager of the company with the possibilities to improve the products/services to its extent. This NPS survey question helps you to understand the correlation between the product/service and customers' sentiment and develop result-driven product strategies.
Benefits of Asking Your Customers to Rate Your Product/Service
Helps to improve the product/services along with the customer experience
Provides actionable data that can quicken up your decision-making process
Helps to build customer loyalty and reduce Churn
Helps to identify, fix, and improve product features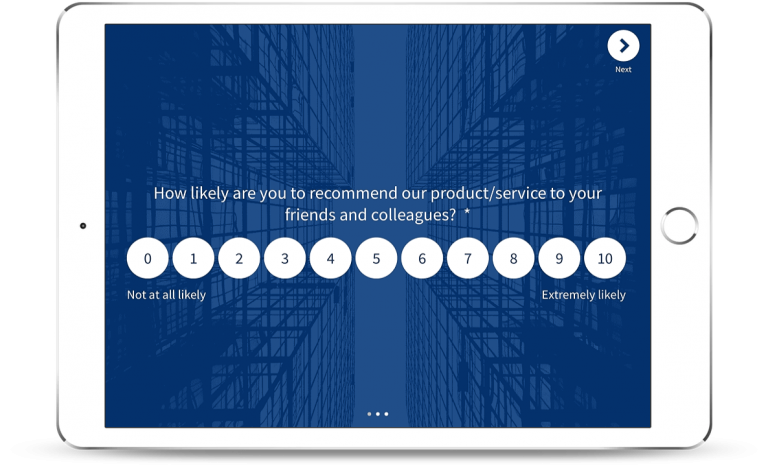 Open-Ended Survey Questions
3. Ask Your Customer that Where You Lag in Serving Them
This question offers you the opportunity to interact with your customers and knows their opinion about your product. Usually, negative customer feedback is constructive criticism that provides you with the opportunity to revamp your product and add value to your business. If you are following-up with your customers who have provided you with a negative score, this will give a nice impression on them that you care for them and want to provide them with improved customer experience. This type of interaction with your customers can help you identify the flaws in the product and improve it.
Benefits for Asking the Reason for Your Score
Helps to identify the flaws in the newly developed product
Provides you the scope to revamp your product and value to it
Helps to improve the user experience of the customers
Helps to improve brand and customer relationship
Also Read: How, When and Where to Collect Net Promoter Score Surveys Here.
4. Welcome the Product Improvement Suggestions of Customers
When you will follow-up with your detractors and ask them lagging, they will help you out to know all the points where you can improve your product. In the follow-up question, they let you know about your competitors and what they are providing to the customers. So, your detractors will provide you with pragmatic suggestions on the product enhancement and help you to improve your product/services and take your business a level ahead of your competitors. Thus, based on the feedback of your detractors you can easily fix errors and enhance your product and deliver customers with the improved version of the product/services.
Benefits for Asking the Suggestions from Customers
Helps you convert your detractors to promoters
Provides you with real-world suggestions to improve product
Helps to expand the brand awareness across both existing and new customer base.
Learn 5Ws rule of Customer Feedback that can boost your CX here.
5. Ask Your Promoters What They Liked Most About Your Product
Asking this question can be beneficial for the product manager and their team. Data collected based on this question can help them to make that specific feature of the product more enhancing. This, in turn, helps them to improve their customer retention rate and augment their business growth.
According to Frederick Reichheld (inventor of NPS), a 5% rise in customer retention rate increases by 25% to 95% profits.
Benefits for Asking the Customers About What They Liked Most in Your Product
Thus, actionable insights collected from this question help you to understand customer behavior along with their custom requirements. Based on this understandability, you can easily strategize your product enhancement accordingly.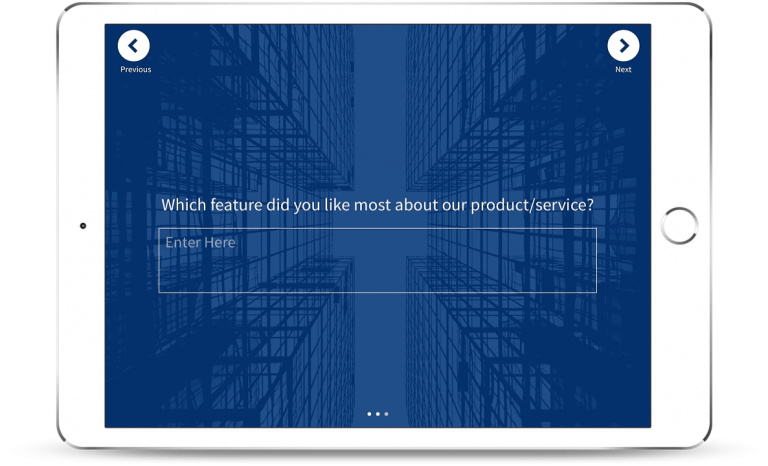 6. Ask the Reason for The Score
This question could be determined in the situation when organizations are dealing with their detractors. The NPS survey enables the businesses to close their feedback loop quickly and easily on a positive note. It works best to express that you are concerned and care about their experience. Thus, this NPS Survey Question cannot only help you to establish a long-term relationship with the existing/new customers but can also turn your detractors into promoters.
Benefits of Asking the Reason for The Score
It helps you to follow-up with your detractors and convinces them to be your promoter.

It helps you to close the customer feedback loop quickly and easily.

It helps to build customer loyalty and reduce churn.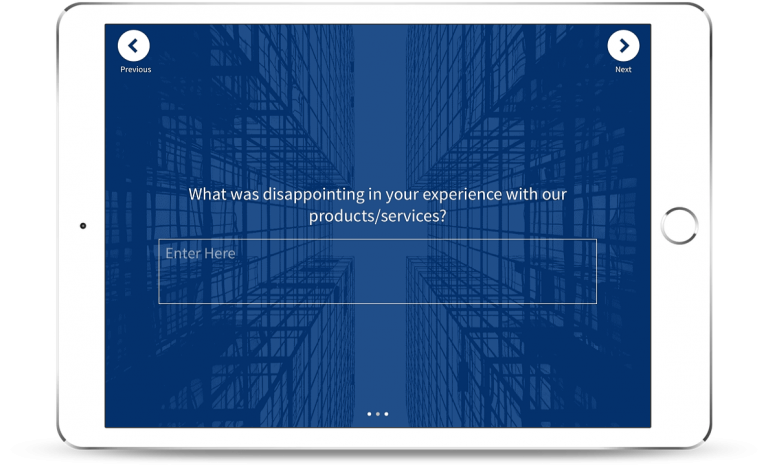 These are the top 6 NPS Survey Questions that cannot only help you to gain meaningful and actionable data but also improves your customer retention rate along with customer loyalty. Look no further, try these 6 NPS questions now and convert your detractors to the promoters.
Also Read: How to Convert your Detractors into Promoters (NPS Survey)
End Your NPS Survey Question with Thank You Message
According to a Rockefeller Corporation study, 68% of customers turn their backs on companies because they feel unappreciated.
If your customers are investing their time in giving reviews & feedback, then you should appreciate them. Always connect with the emotions of customers because positive emotions always ensure long-term customer relationships.
Always send Personalized Post-Survey message/mail or express thanks to your respondents. You can also reward your customers for giving feedback. This expression can somehow connect your customers with your brand. Some automated response inbox enables you to view each feedback, add tags, convert them into tasks and work closely with your team to take actions.
You Can End Your NPS Survey Question With:
Thank You Message for the Promoters

Thank You Message for the Detractors

Thank You Message for the Passives

These are the different options through which you can easily express thanks to all your respondents including promoters, detractors, and passives.
Get Quick NPS Survey Question with Zonka Feedback
Zonka Feedback provides you with the high-end automating capabilities to generate customer reaction insights through the pre-made survey form template. Our custom-built NPS Survey Templates enable you to take feedback and survey in minutes.